What Do I Need for an Initial Consultation With a Truck Accident Attorney?
Truck accidents are among the most severe and deadly of all traffic accidents. Most truck drivers walk away from accidents with minor bumps and bruises if they have any injuries at all because their big rigs protect them. Drivers and passengers in normal passenger vehicles are lucky to survive a truck accident and almost always have severe injuries. The size and weight of a semi or other heavy truck create a forceful impact when it strikes another vehicle, causing massive property damage and more severe injuries.
An experienced truck accident lawyer can evaluate the facts of your claim and guide you on the right path to seek compensation for your damages. Your first meeting will be most fruitful if you come prepared. Below, we cover 11 things you need for an initial consultation with a truck accident attorney.
1. Insurance Policy
You need to bring a copy of your auto insurance policy to your initial consultation with a truck accident lawyer. The lawyer you meet with can review your policy to see where your coverage applies.
If you live in a no-fault insurance state, you must file a claim with your insurance carrier even when the truck driver caused the accident. Mandatory no-fault insurance covers some portion of necessary medical expenses in all no-fault insurance states. However, some states also include benefits for a portion of lost wages related to accidents and injuries.
Your attorney needs to know about any no-fault coverage to place an accurate value on your truck accident claim. For example, if you have $50,000 in medical bills, and your medical payments or personal injury protection covers $10,000, you can only seek $40,000 in damages for medical expenses.
Once you have exhausted all no-fault insurance options, you can step outside the no-fault system in your state and file a claim with the trucking company's insurance carrier. The lawyer you consult with can also review your coverage to ensure you meet all necessary deadlines related to your policy and the laws in your state.
2. Your Written Statement
You likely talked to the police who came to the accident scene. However, if you suffered severe injuries and immediately went to the nearest emergency room via ambulance, you might not have given your statement to law enforcement.
Regardless, you still need to give a written version of your account of the truck accident to your lawyer. The police report only provides one narrative of the accident by an officer who did not witness it firsthand. Police officers look at the evidence at the scene, take available statements from those involved, and take witness statements.
Law enforcement creates a narrative based on the information they gather, and sometimes they make mistakes. Your truck accident attorney can compare your statement to the official police report and witness statements to find inconsistencies. If your attorney discovers differences, they can dig deeper to find the truth. This might include reaching out to accident reconstruction specialists or other experts.
3. Police Report
Most truck drivers must hold a commercial driver's license (CDL) regardless of the state that licensed them. The law holds truck drivers and other commercial drivers to a higher standard than those who hold a standard driver's license. One of those standards is the requirement to contact the police whenever an accident occurs.
In minor traffic accidents without injuries or fatalities, those involved sometimes exchange information without contacting the police. No matter the severity of the truck accident, CDL holders must alert law enforcement.
You can be almost 100 percent sure the police came to the accident scene to gather information for an official crash report. It typically takes a few days and might take two or three weeks for the reporting officer to complete and submit their final report.
You should obtain at least two copies as soon as possible from your local police department or order one online through the state where you live. Keep one copy for yourself and bring the other to your initial consultation with a truck accident attorney.
4. Witness/Driver Information
The official crash report for your truck accident should include contact information for the truck driver, his employer, others involved in the accident, and witnesses. However, you should provide any contact information to your truck accident lawyer when you first meet.
This includes name, address, phone, and email for:
The truck driver and any passengers in the truck
The truck owner or trucking company if the driver does not own the truck
Passengers in your vehicle, if applicable
Drivers and passengers from other vehicles involved in the accident
Sometimes it takes more time than we would like for police and emergency services to come to the scene of an accident. This allows some parties to leave before they can talk to the police. Others might choose to leave the accident scene because they have some reason to avoid the police. You want to ensure that your lawyer has everyone's contact information, even if they are not in the final crash report.
5. Photos/Videos 1035
Insurance companies and courts prefer photographic evidence after an accident. As mentioned above, the official crash report is only one person's secondhand narrative of how a truck accident occurred. Photos and videos offer indisputable evidence supporting or challenging the official report and your account of the truck accident.
Your lawyer will review photographic evidence to look for inconsistencies and perhaps pass the evidence along to an investigator and/or accident reconstruction specialist.
Photos and videos from a truck accident can also help victims in other ways. Pictures and videos from your cell phone or your passengers' cell phones typically show background information. Sometimes this allows lawyers to obtain additional evidence.
For example, they might notice one or more businesses in the background. Your attorney can contact the businesses to find out if they have security cameras that captured the accident in real-time. Other times, photos and videos show things that might indicate poor truck maintenance, alcohol use, drug use, and other things that might have contributed to the accident.
6. Daily Journal
One of the most important things you can do to protect the value of your truck accident claim and give you the best chance of recovering maximum compensation for your injuries is to keep a daily journal.
Certain intangible elements of your claim are difficult to quantify. This is especially true of non-economic losses like pain and suffering, loss of consortium, and diminished quality of life. Your daily journal should include entries that describe your challenges.
Examples of things you should include in your journal include:
Information about pain, including location, frequency, and severity
Financial struggles related to your injuries
Feelings related to struggles with your daily routine
Relationship struggles related to your injuries
Difficulties performing everyday tasks
Giving your lawyer a daily journal to review provides a deeper look into how your injuries have impacted your life. This gives your lawyer complete information and helps them place an accurate value on your claim and build a strong case for specific types of damages.
7. Medical Records
Your medical records are an essential part of your truck accident claim. You must prove your injuries occurred because of the truck accident to win your case and receive compensation. The doctor or doctors who treated you after the truck accident recorded specifics about your injuries and your treatment, making it difficult for the insurance company to argue your injuries occurred at a different time or place.
Your lawyer needs your complete medical history, too. Sometimes severe truck accidents aggravate old injuries. Your lawyer needs your entire history to understand the full scope of your injuries. Finally, your medical records also provide some idea of your long-term prognosis.
If your treating physician has already diagnosed you with a permanent injury, your lawyer can immediately begin working on your case. However, if you still need more rehabilitation and could potentially make a full recovery, your lawyer might want to wait for a while before filing a claim. Permanent injuries greatly impact the value of a claim.
8. Medical Bills
Your total amount of economic loss directly impacts the value of your truck accident claim.
You can seek compensation for all medical treatment costs related to your truck accident, including:
Ambulance service
Emergency room treatment
Surgery
Hospitalization
Diagnostic imaging
Laboratory testing
Prescription medication
Travel costs to and from the doctor and hospital
Transitional care or long-term nursing care
Keep copies of all medical bills and provide them to your truck accident lawyer. Your lawyer will include these costs as part of the economic portion of your claim. Your current medical expenses also help lawyers estimate future medical costs if you need more treatment or care.
Once your claim resolves, your attorney will pay your unpaid medical bills from any compensation you receive from a settlement or jury award. If you cannot pay any of the medical bills you accumulated, your lawyer can communicate your situation to your providers so they do not send your account to collections.
9. Pay Stubs
Severe truck accident injuries typically require accident victims to miss work for weeks, sometimes months. In the worst cases, victims suffer catastrophic injuries that prevent them from returning to work or seeking future employment. Your payroll information shows more than the wages you have lost or will lose because of your injuries. It also shows your accumulated vacation time, personal days, sick time, and other paid time off.
Many truck accident victims use up all possible paid time off while hospitalized and facing weeks or months of recovery and rehabilitation. Your lawyer will use your pay stubs to calculate economic loss from lost wages, including lost paid time off. If you have suffered a catastrophic injury, your recent payroll information also provides a baseline to calculate future lost income, referred to as lost earning capacity.
10. Other Receipts
Medical expenses and lost wages make up the largest portion of a truck accident injury claim. However, truck accident victims incur other expenses too. Keep any receipts you think you might get reimbursed for when you file a claim and present them at your initial consultation with a truck accident attorney. It's always better to keep something when in doubt. Your lawyer can advise you on which receipts are reimbursable.
Your claim may include:
Home modifications, including the creation of main-floor living space if you cannot use stairs, the construction of a wheelchair ramp, the installation of grab bars and handrails, and other modifications that make your home more accessible.
Outside help for lawn care, childcare, cooking, cleaning, laundry, etc.
Mileage to and from doctor appointments
Hospital bed for the home
Assistive devices, such as walkers, wheelchairs, and canes
Prosthetic devices after an amputation
Your attorney will review your other receipts and advise you on what you can include in your claim for damages.
11. Questions for the Attorney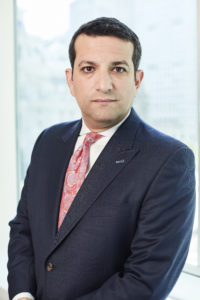 Prepare any questions you have and be ready to ask them before your meeting ends.
Common questions prospective clients have for their attorneys include questions about:
Team members who will work on your case
Client service and availability for phone calls and emails
Expectations for communication and updates on a case
Examples of past settlements and verdicts for similar cases
The lawyer's current and average caseload
Litigation experience
Strategies for a client's case and potential difficulties with the case
Your initial consultation with a personal injury attorney is also an opportunity for you to ask questions about the lawyer, the firm, and how they can specifically help you with your case. If you choose to hire a lawyer, they can begin to advocate for you immediately.