Atlantic City Personal Injury Attorney
If someone else's negligence injured you in an accident, you no doubt want to put the whole thing far behind you. If it was a car accident, simply accepting the settlement the car insurance company offers may feel like the path of least resistance. Settling for an initial offer, however, rarely serves your best interests. Such offers often fail to factor in the total expenses you'll face throughout the recovery process. Personal injury claims are complicated, but your rights matter.
Steps to Filing Your Injury Claim
Like the specific circumstances that surround an injury or accident, a personal injury claim's timeline could vary significantly based on the seriousness of the injury, the liable party's degree of cooperation, and the specific facts of the case. Most personal injury claims get resolved before reaching trial, but you can refer to the following steps to understand what happens when you file a claim.
Seek Medical Attention ASAP
Your health should always be your top priority, so you must get medical treatment immediately after an accident. While many conditions don't manifest right away following an accident, the worst or present symptoms may be prevented or alleviated with prompt medical care. Likewise, medical records related to your accident will serve as evidence when you file a personal injury claim.
Getting the Medical Treatment You Need
Following an accident, most people worry about all the medical bills they'll no doubt incur. The reality is that most individuals don't have savings for unexpected expenses, so taking time off work will significantly limit their ability to pay off their medical bills. Accident survivors also usually delay medical treatment to avoid facing the financial burden that comes with it.
Unfortunately, this could drive people to readily agree on an insurance settlement that's not commensurate to their injuries and the injuries' effects on their entire life rather than pursuing a personal injury claim. These fast settlements clearly undervalue the victim's damages, which is a win for the insurance company.
Seek Prompt and Proper Treatment As Soon As Possible
Get medical help as soon as possible after your accident. People may suddenly experience delayed health issues following days or even months after their accident. Also, some people can't realize why they suddenly have these mysterious symptoms, so they might not associate their symptoms with the accident.
While many simple injuries resolve over time without medical treatment, other silent or invisible injuries worsen over time. These injuries include brain injuries, whiplash, spinal injuries, and neck injuries. Avoid self-diagnosing and DIY home treatments, as this could hurt your claim later on. Seeking proper and prompt treatment for your injuries, on the other hand, will help make your personal injury claim more valid.
Take note that medical records are among the most crucial pieces of evidence used by personal injury lawyers to determine fault and prove claims. You can use records to show that your injuries resulted directly from the accident, which happened because of another party's negligent or reckless actions.
If You Don't Have Health Insurance
Don't let your lack of health insurance coverage stop you from getting the medical treatment you need. You should know that doctors and hospitals may treat accident victims because they are used to working with people going through personal injury claims and will have set procedures to delay payment for medical treatment.
Prepare Relevant Documentation
Make sure to document your symptoms and injuries, the accident scene (if applicable), medical treatments, and damages. It helps to obtain evidence of how your injuries and the accident have negatively affected your life.
Who Might be Liable for a Personal Injury?
If you suffered injuries in an accident and are thinking of filing a claim, one of the most important things you should establish is who's liable for your injuries. Because to show the court that you are entitled to damages, you need to know who exactly is at fault and how they're liable for the accident that caused your injuries.
Establishing Negligence to Prove Liability
Most personal injury claims arise from negligence, so to prove liability for the accident, you should establish negligence. Negligence occurs when an otherwise reasonable person failed to take reasonable or realistic care in situations that involve other people or property. The key here is that the negligent person acted recklessly but not intentionally. Establishing negligence will involving proving these legal elements:
Duty of Care: All of us owe a legal duty of care to other people, depending on the situation. For instance, all store owners owe everyone who comes into their premises a duty of care to ensure that their shops are reasonably safe for people. Similarly, all drivers must always be reasonably careful when handling their automobiles since they owe other road users a duty of care.
Breached Duty of Care: This is when a negligent person fails to take reasonable care to avoid harming other people. For instance, if you slipped in a restaurant and got injured because the floor was wet and the owner didn't place a warning sign to tell people that it was wet.
The Breach of Care Led to Injury: Anyone could be texting and walking in a public place, which is technically a breach of duty to other people since they're not looking around and could bump into other people. But if they don't bump into other people, no one will suffer injuries. From this example, the behavior will only become legal negligence if someone suffers injuries.
The Injury Caused Financial Loss: Let's say a person was texting while walking and bumped into you. You slipped, fell hard, and bumped your head enough to cause a concussion and related injuries that required medical treatment. To establish negligence, you need to prove that the accident and your injuries led to losses and damages. These include the medical bills you incurred and/or other financial damages such as lost earnings, as well as intangible damages like pain and suffering.
In the examples above, negligence and fault are relatively straightforward. Unfortunately, this isn't always the case, particularly in cases where multiple defendants could be liable for your personal injury. This is why you need a personal injury lawyer.
Regardless of the circumstances of the accident that resulted in your injuries, an experienced lawyer is the most qualified individual to assess your personal injury claim, determine who should be held liable for your injuries, and advise you on the best legal recourse suitable for your case.
New Jersey's Statute Of Limitations
If someone else's negligence caused your accident—be it a car accident or any other kind of accident—New Jersey (like every state) imposes a statute of limitations for bringing a personal injury claim. In New Jersey, that time limit is two years from the date you sustained your injury, barring a rare deadline-extending exception.
If you suffered an injury in an accident, don't take matters into your own hands. The skilled personal injury lawyers at The Levin Firm have the experience and commitment to guide your claim toward its most just resolution.
Personal injury law spans a wide range of injury-causing scenarios, including:
Nursing home abuse
Birth injury
Medical malpractice
Chemical exposure
Atlantic City Personal Injury FAQ
Did you know that accidental injuries are the third-leading cause of death in the United States? Every year, nearly 40 million people seek medical care for unintentional, preventable injuries. Coping with an injury can take a lot out of you, especially when someone else's wrongful actions caused you harm. It is natural to experience a wide range of emotions, and to have questions about your legal rights.
Atlantic City's world-famous boardwalk, beaches, casinos, and other attractions make it a popular destination for tourists while providing jobs and income for area residents. AC offers something for everyone, whether you come for the weekend to play, stay, shop, and catch a show at the Borgata, or you just have enough time to take your lunch break at the White House Sub Shop.
Of course, that does not mean that every day spent in Atlantic City is a good one. Sometimes, accidents and incidents happen that leave Monopoly City visitors, residents, and workers badly—even fatally—injured.
Victims of those accidents and incidents have lots of questions about their legal rights when their injuries result from someone else's recklessness, carelessness, or intentionally-harmful act. Below, we answer some of the most common of those questions. For answers to specific questions about a personal injury you or a loved one suffered in Atlantic City, New Jersey, contact a top-rated personal injury lawyer at the Levin Firm today.
I got hurt in Atlantic City. How do I know if I have a personal injury case?
Generally speaking, you have a personal injury case if you suffered injuries because of someone else's unreasonably dangerous decisions or actions. The American Bar Association defines personal injury as an area of law "designed to protect you if you or your property is injured or harmed because of someone else's act or failure to act." That "someone" can be a person, a business, an organization, or even a government agency. The injury you suffer can include physical, emotional, and financial harm.
In New Jersey, we all have a basic obligation not to cause each other harm through our actions or decisions. Statutes and regulations explain some of the things we must do, or must not do, to keep each other safe from harm.
So, bottom line: if you got hurt in Atlantic City, and you know (or think you know) that someone else's actions or decisions caused it to happen, then chances are good that you have a personal injury case. Speak with an experienced Atlantic City personal injury lawyer to learn more.
What type of accidents results in personal injury cases?
Virtually any situation in life that involves someone getting hurt can result in an Atlantic City personal injury case.
Some common ones include:
Traffic accidents involving cars, commercial trucks, rideshares, taxis, buses, motorcycles, bicycles, electric scooters, all-terrain vehicles, pedestrians, aircraft, or watercraft.
Accidents and incidents caused by dangerous property conditions, such as those that lead to someone slipping and falling, drowning, getting assaulted, or suffering severe burns.
Abuse and neglect in Atlantic City-area nursing homes.
Medical malpractice, including cases involving incorrect diagnosis, surgical error, birth injury, medication error, failure to obtain informed consent for a procedure, and premature discharge from the hospital, among others.
Construction accidents and other workplace mishaps that leave workers and others badly injured.
No matter how an injury occurs, the job of an experienced Atlantic City personal injury lawyer is to represent the victim in taking legal action to secure as much compensation as possible for the victim's injuries and losses.
What damages can I recover after suffering a personal injury?
Every Atlantic City personal injury case is different, and there are no guarantees. However, in general, New Jersey law allows victims of Atlantic City personal injuries to seek compensation for their economic and non-economic damages.
Economic damages are out-of-pocket expenses resulting from the injury, such as:
Medical expenses, including the cost of emergency treatment at the scene or in the emergency department; ambulance transport to the hospital; hospitalization; diagnostic testing; physician and surgical services; prescription medication; physical therapy and rehabilitation. Expenses can also include the need for prosthetic limbs or assistive devices such as crutches or wheelchairs. Estimate future injury-related medical expenses can also be claimed.
The loss of income caused by being too injured to work or required to miss work to attend an injury-related medical appointment.
Loss of future earning capacity if the injury results in a permanent disability that prevents the claimant from returning to the job they had before the accident.
Property damage sustained during the accident. An example of this type of damage would be the cost of repairing or replacing a vehicle that was damaged in a traffic accident.
Non-economic damages refer to the impacts that the injury has on the injured person's life.
Common non-economic damages that are claimed in Atlantic City personal injury lawsuits include:
Physical pain and suffering.
Emotional distress.
Loss of the enjoyment of life, if the injury prevents the claimant from participating in activities he or she formerly enjoyed.
Loss of consortium, which is a damage claimed on behalf of the injured person's spouse for loss of physical intimacy and companionship that is often experienced after a serious injury.
To find out the type and amount of damages you might have the right to recover in a lawsuit for your Atlantic City personal injury, contact an experienced personal injury attorney as soon as possible for a free case consultation.
Will I have to pay for my medical bills out of pocket?
The short answer is, it depends on how you got hurt, who hurt you, and on the insurance coverage and other resources available to pay for your medical costs.
For example, if you are a New Jersey driver who gets into a motor vehicle accident, then your personal injury protection (PIP) insurance will usually serve as the primary insurance coverage to pay for medical costs associated with your injuries, regardless of who was at fault in the accident. Drivers can carry between $15,000 and $250,000 PIP insurance. If you exhaust your PIP coverage or do not have PIP insurance, then you can usually still turn to your personal health insurance to pay for medical costs (subject, of course, to copays, deductibles, and coverage limits). In some cases, however, you may also have the right to seek compensation from the at fault party in the accident. Speak with a lawyer to learn more.
In other circumstances in which you sustain an injury, your personal health insurance (if you have it) will typically cover your medical costs, and (as above) you may also have the ability to seek compensation through legal action.
Do personal injury claims cover emotional distress?
Yes and no. It can depend on whether you have also suffered a physical injury. In New Jersey, the only allows you to sue someone for negligently causing emotional (or mental) distress alone—that is, without an accompanying physical injury—in a few special circumstances. As a general matter, however, you need not have suffered a physical injury to sue someone for intentional infliction of emotional distress.
When a victim has suffered a physical injury, then generally speaking, the victim can always seek damages to compensate for the emotional suffering that accompanied that injury, and for the cost of medical care and treatment of that emotional suffering.
How long do I have to file a personal injury lawsuit?
In New Jersey, victims of personal injury generally have two years from the date of their injury to take legal action for damages. However, that is an outside time limit, and it is subject to lots of exceptions that can lengthen or shorten the window of time for filing a lawsuit. Missing the deadline for filing a lawsuit could result in losing valuable legal rights. New Jersey's statute of limitations outlines how long a plaintiff has to take legal action stemming from a personal injury.
To ensure that you take legal action within the time required, always seek the advice of an experienced Atlantic City personal injury lawyer as soon as possible after your injury. Not only will this protect against you losing valuable rights to compensation, it will also give your case the best chance of succeeding by allowing your attorney to gather evidence while it is still fresh, and to plan a legal strategy tailored to your needs.
A few circumstances that may permit a personal injury victim more time to file a personal injury lawsuit, such as:
The victim is a minor. The court will generally toll (pause) the statute of limitations until the minor child turns 18. At this point, the two-year clock will start.
The defendant cannot be found. Sometimes the other party moves or intentionally hides to escape financial responsibility. This is not your fault. If you can show that you made an effort to find the other party, the court will generally allow an extension.
Fraud. There may be circumstances where the defendant hid details about the case or lied about the details. If facts come to light that may change the outcome of your case, the court may allow you extra time.
Speak with an experienced Atlantic City personal injury attorney to determine whether one of these circumstances applies in your case.
If I file a personal injury lawsuit, do I have to go to court?
Not necessarily. Most Atlantic City personal injury lawsuits end in a settlement before they even see the inside of the courtroom. A settlement is an agreement between you and the party at-fault for your injuries, in which you agree to end your legal claim in exchange for a payment of money.
Note that we said most cases settle, not all. The ones that don't usually end up in a trial before a New Jersey judge and jury. It is difficult to predict in advance which cases will reach a settlement, and which will not.
For that reason, always choose a personal injury attorney who has years of courtroom experience, and a solid reputation as a top trial lawyer, to ensure that you have your bases covered no matter which direction your case heads. Believe it or not, simply having a top trial lawyer on your side can help push the other side to settle your case for a fair amount.
What should I do if I think I may be partially at fault?
As humans, we question everything. After an accident, it is entirely natural to wonder "Did I do something wrong?" Even if you think that you may have helped cause your own injuries, however, you may still have the right to receive compensation for your injuries. Do not admit to anyone that you were at fault (not even offhand comments like "I should have seen him coming"), and instead speak with an experienced Atlantic City personal injury attorney right away to protect your rights.
What is the average personal injury settlement?
There is no "average" settlement of an Atlantic City personal injury case. Every personal injury's unique facts and circumstances affect the amount of money a victim might hope to recover.
Some factors that affect settlement amounts include:
The severity of your injuries. As a general rule, the worse your injuries and the greater their impact on your life, the more money you might seek to recover.
Your age, overall health, and income at the time of the accident. These factors can affect the measurement of the impact an injury has on your life, and what the process of recovering from an injury costs you.
The at-fault party's insurance and other financial resources. A crucial factor in any Atlantic City personal injury case is the ability of the party at-fault to pay. Parties with lots of insurance or assets can pay more than parties with minimal (or no) insurance and few (if any) assets.
Your level of patience. Building a case and negotiating a favorable settlement takes time. Experienced personal injury lawyers try to pick the moment when their case is strongest to settle. The more leeway a client can give the attorney, time-wise, the better the odds of the attorney finding and taking advantage of that perfect moment.
Should I accept the insurance company's settlement offer?
In some cases, an insurance company representing the party who hurt you may make you a settlement offer before you have the chance to talk to an attorney. Do not take it without first speaking with an experienced Atlantic City personal injury attorney.
Insurance companies make out-of-the-blue offers when they fear they have large potential financial liability, and want to cut their losses by making a quick deal with an unsuspecting injury victim. They hope you will jump at quick money before you realize they are taking advantage of you. Rest assured: no matter how much money an insurer puts on the table in an unsolicited offer, it will be less than the amount of money you deserve.
Do not sign anything or accept a settlement before discussing it with an experienced personal injury attorney. Agreeing to a settlement offer means giving up important legal rights to seek compensation in the future. Do not risk making a mistake that could leave you with far less money than you need and deserve, and no ability to get more.
Do I have to pay taxes on the money I recover for my personal injury?
According to a publication issued by the Internal Revenue Service, personal injury settlements and jury verdicts are not generally considered income and, therefore, are not taxable. However, some exceptions to this rule exist, so you should always work with an experienced personal injury attorney to understand how personal injury payments may affect your taxes.
Do I really need an attorney? Can't I just settle the case on my own?
Yes, you really need an attorney, and no, you do not have any reasonable chance of settling the case on your own for anything close to the amount of money you need and deserve.
Atlantic City personal injury victims sometimes make the mistake of thinking they can just deal directly with the at-fault party, or that party's legal or insurance representatives. Why hire an attorney, they wonder, if I can just do it myself?
We understand and respect that kind of independent thinking. However, when it comes to Atlantic City personal injury cases, trying to do without an experienced personal injury lawyer representing you is a terrible idea that will cost you dearly.
To understand why, consider this: defense lawyers and insurance companies spend their days trying to figure out ways to get at-fault parties off-the-hook financially. They're pros, and they will take advantage of any inexperience or lack of knowledge on the part of the victim. In other words, if you try to negotiate with them on your own, they will eat you for lunch. Plus, if your case goes to trial, a judge and jury will never take you seriously if you try to act as your own lawyer.
Experienced Atlantic City personal injury lawyers provide value to their clients by leveling the playing field between their side and the defense lawyers and insurance companies on the other side. Without the help of a skilled personal injury attorney, victims of Atlantic City personal injuries risk losing valuable rights.
How much does a personal injury lawyer cost?
It costs nothing to speak with an experienced Atlantic City personal injury lawyer about your case at an initial consultation. In that conversation, you can tell the lawyer about what happened to you, and the lawyer can give you an initial read on whether you have a personal injury case. You and the lawyer can also get a sense of whether you think you could work well together. All of this happens free-of-charge.
If you and the lawyer decide you have a case to pursue, and that the lawyer should represent you, then the lawyer will most likely agree to take your case on a contingent fee basis. This is an arrangement in which you and the lawyer agree that the lawyer will work for you in exchange for getting to keep a percentage of any money the lawyer recovers on your behalf. (The lawyer may also agree to pay for all of the running costs of your case, like travel expenses and court filing fees. )
You pay the lawyer no money up-front, and you do not pay the lawyer by the hour or by the task. This way, you get top-notch legal representation without having to cough up a dime, and the lawyer has the same goal that you have: to get you the most money possible, as effectively and efficiently as possible.
In other words, never let worries about cost keep you from contacting our experienced Atlantic City personal injury attorneys to discuss your case. The only thing you cannot afford is the risk of losing valuable legal and financial rights by not having a skilled, dedicated attorney by your side during this difficult time.
How an Atlantic City Personal Injury Attorney Can Help
Although some simple personal injury claims could reach resolutions without involving lawyers, claimants with legal representation typically recover higher compensation than those who don't have lawyers. You should also know that we work with clients on a contingent fee basis, which means that you won't pay anything unless we win your personal injury case.
Investigation of the Injuries and Accident
Your lawyer will investigate the circumstances of your claim and determine what happened during the accident, who might be liable for your injuries, the extent of your injuries, the treatment you received, and make a rough estimate of how much you can recover. You'll need to give your lawyer the documentation you've collected about your case. Depending on the situation, your lawyer may also seek help from accident reconstruction experts and other specialists to investigate your case further.
Settlement Talks
Your lawyer may communicate directly with the other party's lawyer and the insurance company. During the settlement talks, the lawyers will attempt to negotiate and agree on a fair settlement for both parties. Most claims settle during this step in the personal injury claim process. But if the parties can't agree on a settlement, the claim becomes a lawsuit.
File a Personal Injury Lawsuit
Once your attorney has filed the lawsuit in court, litigation begins. This sets in motion the discovery phase, in which each party will investigate the defenses and claims of the other party.
Consider Mediation
The attorneys will once again try to settle after the discovery phase by going into mediation. During mediation, the parties, along with a neutral third party, will meet to discuss the case to see if they can settle out of court. Otherwise, the case will go to trial.
Dealing with Insurance Companies
Insurance companies are usually involved when paying for damages caused by an accident in a personal injury claim. But what you must realize is that insurance companies will always look out for their best interests. This means that they entice claimants with a fast but low settlement offer or deny their claims altogether. So when faced with the prospect of dealing with insurance companies, remember these essential guidelines.
Report the Accident Right Away
Inform the at-fault party's insurer about the accident as soon as possible. Don't assume that the party that caused the accident and your injuries will contact their insurer, especially if they're at fault for the accident. When you report the accident, be extremely cautious about what you say.
Keep in mind that the insurance company is working for the other party and not for you, so they will try their best to either over-simplify or complicate the situation based on what you tell them. Insurance representatives are adept at manipulating conversations, and they could twist a seemingly harmless statement to assign liability for the accident to you. This is especially true if the insurer knows that you're filing the claim on your own and without a lawyer to guide you.
Don't Fall for a Quick Settlement
Insurance companies are usually determined to reimburse claimants the lowest possible amount that they can get away with. Sadly, they also often get away with this unfair practice. Representatives receive training to sniff out weaknesses and use claimants' vulnerabilities against them to try and discredit the seriousness of their injuries and, in turn, reduce the damages they can claim.
A quick settlement offer is always lower than the compensation amount that a claimant deserves. The insurer will take advantage of your need for quick funds to pay for your mounting medical bills. They'll also try to convince you that what they're offering is the best offer that they can give and that you have to take it now while you still can.
Additionally, they'll also send you a bunch of paperwork with language and terms that may be difficult to fully understand, so never sign anything unless you really understand the document. The settlement offer will require you to waive your claim to additional damages. This means that if you accept the offer, you cannot claim more damages if you realize later on that the offer didn't pay for all of your actual damages.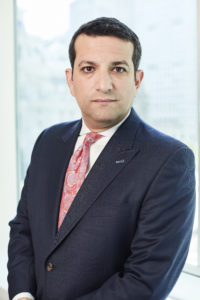 Be Vigilant and Stand Your Ground
It's also common for insurance companies to drag out the insurance claims process in hopes that claimants give up and settle for their low offer. But take note that these delays could cause you to lose your chance to recover appropriate damages through a personal injury claim. In New Jersey, you must file your claim within two years of your accident date. If you fail to file a personal injury claim within that time window, you'll never get the opportunity to claim proper damages for your injuries.
It's common to doubt whether you can take on an insurance company on your own, so don't hesitate to reach out to one of our personal injury attorneys. Initial consultations, after all, are free. Plus, you won't have to pay us a dime if we don't win your case. We know the best ways to deal with insurance companies, and we'll work hard to make sure that you secure the best possible results for your personal injury case.
Discuss Your Case with a Personal Injury Attorney
After sustaining injuries from an accident, plenty of people opt to just brush off their pain and go about their lives or, as mentioned above, accept a quick settlement from an insurance company instead of speaking to a lawyer and pursuing a personal injury claim. But in cases like these, the compensation that you might recover from a personal injury claim outweighs the costs and stress of dealing with insurance companies on your own or not doing anything at all.
Although most accident survivors are only concerned about paying off their mounting medical expenses, your claim might be worth far more money than you think. This is why having an experienced personal injury lawyer evaluate your claim is immensely vital. Your lawyer can help you figure out all the legal options that may suit your case, guide you through the claims process, and secure the best possible outcome for your claim.
New Jersey Car Accidents
In New Jersey, your own Personal Injury Protection (PIP) policy will cover any injury you incur in a car accident—even if the other driver is at fault. PIP represents a kind of no-fault coverage and it does not provide compensation for non-economic damages, such as the pain and suffering that so often accompanies serious car accidents.
A New Jersey accident victim can—under certain circumstances—move a claim outside the no-fault PIP system and instead bring a legal case against the driver whose negligence caused the injuries.
Such circumstances can include when the injury victim has:
Lost a body part
Suffered significant scars or disfigurement
Sustained fractured bones
Lost an unborn child
Sustained a permanent injury
Died from the injuries incurred
New Jersey law and insurance companies can make car accident claims especially complicated, so you need experienced legal counsel on your side.
What We Do
Our experienced Atlantic City personal injury attorneys handle a wide range of accident claims.
See All Practice Areas
Other Personal Injury Cases in Atlantic City
While people often associate car accidents with personal injury claims, these cases can involve many other accidents and injuries. The Levin Firm commonly handles cases involving:
Burn injuries
Construction site accidents
Electrical injuries
Head injuries
Hotel accidents
Medical malpractice
Neck injuries
Police brutality
Southeastern Pennsylvania Transportation Authority accidents
Spinal cord injuries
Each case will present unique legal issues, evidence required to prove liability, and damages that resulted from the injury. Our firm carefully evaluates each case on an individual basis to ensure we obtain the best results possible for each client, no matter what type of accident took place.
Handling Cases Involving Serious Injuries
If someone else's negligence caused you serious, long-lasting, or even permanent injuries, you stand to face mounting medical expenditures and indeterminate total expenses with time. Such ongoing damages can include decreased earning potential and lost wages, long-term medical expenses, loss of companionship, and pain and suffering. A skilled personal injury attorney will help you effectively calculate your losses and bring a claim that accurately reflects those losses.
Medical Evidence to Support Your Claim
Once you received medical care for the injuries you sustained, document your medical expenses. Such expenses can include the following:
Appointments for medical care and therapies
Written medical and therapeutic instructions
Printouts outlining your medical diagnoses
Bills for medical treatments, emergency transportation, prescription medications, appointments with specialists, medical equipment, and support services
Copies of medical notes to your employer
By carefully compiling the medical expenses related to your personal injury claim, you'll help bolster your case by verifying the costs you've incurred.
Resolving Your Personal Injury Claim
Insurance companies are in the business of making a profit. While professional and legal standards hold them accountable, their commitment to the bottom line supersedes their motivation to provide you with full and just compensation. Before you accept an insurance settlement, then, consult with an experienced personal injury lawyer who will help you determine if the settlement adequately compensates you for your damages.
The complicated New Jersey personal injury claims process necessitates significant paperwork that can quickly overwhelm you. Trying to juggle all of this after an accident injured you isn't a great plan. Allow your personal injury lawyer to work with you and guide your claim toward the compensation to which New Jersey entitles you.
Most parties will settle personal injury claims out of court. Informal settlements, in the form of negotiations between both sides, can furthermore take place at any time before your claim completely processes through the court system. If someone else's negligence injured you and your attorney cannot negotiate acceptable terms with the insurance company or the at-fault party's attorney, you and your legal counsel may file a civil complaint against that party.
If Someone Else's Negligence Injured You, Contact an Experienced Personal Injury Attorney
Despite the complications that personal injury claims pose, your rights and your rightful compensation matter. The experienced legal team at The Levin Firm in Atlantic City has the skill, knowledge, and dedication to aggressively advocate for the compensation to which New Jersey law entitles you, so please contact us online or call our law firm at (215) 825-5183 to schedule a free consultation today.
Atlantic City Office
Attorneys Gabriel Levin and John Mattiacci at The Levin Firm welcome the opportunity to meet and work with you.