Fort Lauderdale Birth Injury Lawyers
The birth of a child at a Fort Lauderdale hospital—be it Kindred, Broward Health, Holy Cross, or any of the others in the area—should be a joyous occasion for new parents. They should never have to worry that a mistake or a moment of carelessness by a medical provider during the birthing process will injure their baby forever. Sadly, for some new parents in Fort Lauderdale, that is the shattering reality of childbirth. Instead of joy, they face the overwhelming worry, anger, and despair that accompanies the news that their child has suffered an injury that will alter the course of the child's life from the very start. Parents of infants who suffer preventable injuries during childbirth deserve justice and compensation for the harm they and their baby have suffered. The compassionate, experienced Fort Lauderdale birth injury lawyers at The Levin Firm can help. Contact us today for a free consultation.
About The Levin Firm
The Levin Firm is an award-winning team of trial lawyers who fight day-in, day-out, to secure compensation for clients who suffered injuries because of someone else's wrongdoing. We have secured millions of dollars of compensation for our clients through settlements, judgments, and jury verdicts.
Representing Fort Lauderdale parents and children confronting the devastation, despair, and expense of a preventable birth injury constitutes an important and growing part of our law practice. We cannot promise results in the cases we take on behalf of these innocent victims of medical negligence. However, we can assure our clients that we possess the knowledge, skill, experience, and financial resources to hold even the most well-paid doctors and the most powerful health systems accountable when their actions injure an infant during birth.
Common Birth Injuries We Handle
Infants can suffer a wide range of injuries during childbirth. Some occur naturally, although modern medical procedures can and often should prevent them. Others would not happen at all but for a mistake by a medical provider responsible for caring for mother and baby during childbirth.
At The Levin Firm, we represent children and their parents in a wide range of matters involving birth injuries. As discussed below, we handle claims for compensation arising out of any neurological injury to a newborn during childbirth.
We also handle claims that arise when healthcare professionals' action or inaction contributes to the cause of a birth injury, such as when a medical team:
Fails to recognize and prevent complications during childbirth that may deprive the infant of oxygen, such as an umbilical cord obstruction;
Uses a tool or implement, such as forceps or a vacuum extractor, incorrectly and harms the child; or
Overlooks or fails to treat maternal or fetal health conditions that may put the child at heightened risk of injury during childbirth.
Infants placed in harm's way by these mistakes and oversights may suffer severe, long-lasting injuries that include:
Brain injuries that cause long-term health complications like cerebral palsy or seizure disorders;
Damage to vital organs requiring an infant to be placed in a neonatal intensive care unit and/or to undergo neonatal surgery;
Nerve and spinal cord damage; and
Bone fractures that may inhibit bone growth and cause deformity.
No matter how a birth injury occurs in Fort Lauderdale, and no matter what its long-term outcome, the skilled personal injury lawyers at The Levin Firm have the know-how and resources to investigate the facts and to determine if the child and parents deserve compensation from medical providers.
Seeking Compensation for Fort Lauderdale Birth Injuries
Fort Lauderdale parents of infants who have suffered a birth injury need and deserve compensation to help them pay for their new baby's care, and to provide some measure of justice. In Florida, they could have at least two options for obtaining that compensation with the help of a skilled birth injury law firm like The Levin Firm.
Obtaining Benefits From the Florida Birth-Related Neurological Injury Compensation Plan
Since the late 1980s, Florida has had a state-funded compensation plan for victims of birth-related neurological (brain and nerve) injuries called the Florida Birth-Related Neurological Injury Compensation Plan (the "Plan").
The Plan functions as a form of no-fault insurance for doctors whose infant patients suffer birth-related neurological injuries. It pays benefits to injured infants and their parents whenever a covered injury occurs in connection with childbirth, no matter who or what caused the injury. In other words, parents and injured children have the right to compensation under the Plan even if the medical team's actions played no role in causing the injury.
By participating in the Plan, doctors become exempt from legal liability for medical negligence, except in cases "where there is clear and convincing evidence of bad faith or malicious purpose or willful and wanton disregard of human rights, safety, or property" on the part of the medical team.
Infants and parents covered by the plan can receive benefits that include:
Medical and other out-of-pocket expenses related to treating and caring for a child affected by a birth-related neurological injury (other than expenses already covered by medical or similar insurance).
A cash payment of up to $100,000;
In the event of a fatal injury, a death benefit of $10,000; and
The reasonable cost of hiring an attorney to file a claim with the Plan.
The Levin Firm can help parents of infants who suffered a birth-related neurological injury file a claim for compensation under the Plan. Contact us today to learn whether your infant's birth injury is eligible for the Plan's no-fault benefits.
Obtaining Compensation Through a Medical Negligence Lawsuit
The Plan does not cover all birth injuries, however. Some doctors do not participate. Some injuries do not qualify for benefits. And, as noted above, in some cases the medical team's actions fall so far outside the bounds of safe, responsible medical care that they may yet face legal liability to injured infants and their parents.
In instances of birth injuries not covered by the Plan, injured infants and their parents may have the right to seek compensation through a medical negligence lawsuit, in which they may have the ability to secure payment for:
Current and future medical and other out-of-pocket expenses;
Current and future income and wages;
Pain, suffering, and diminished quality of life; and
Sometimes, punitive damages.
Specific and technical procedures govern filing a lawsuit for medical negligence in Florida. Only trust an experienced Florida medical negligence law firm like The Levin Firm with your child's birth injury claim.
Frequently Asked Questions About Fort Lauderdale Birth Injuries
Parents of infants who have suffered a birth injury at a Fort Lauderdale medical facility need answers to pressing questions about their rights. The knowledgeable, compassionate birth injury lawyers at The Levin Firm are always available to answer those questions at a free initial consultation. We also answer some of the most frequently asked questions we hear about Fort Lauderdale birth injuries below.
Something's wrong with my baby, and I suspect it's related to a complication during childbirth. What should I do?
Take your baby to the pediatrician right away to find out what's wrong. Tell the doctor about your suspicions. Listen to what the doctor has to say, and follow the doctor's treatment plan for your baby.
If the doctor confirms your suspicions, or even simply leaves open the possibility that complications during childbirth had something to do with your child's health condition, then call an experienced Fort Lauderdale birth injury attorney as soon as possible. You may have a limited window of time in which to take legal action seeking financial support to help care for your infant.
Do I need a lawyer to file a claim with the Florida Birth-Related Neurological Injury Compensation Plan?
There's no good reason not to have a lawyer help you with a claim for benefits. The Plan will pay for the reasonable costs of hiring a lawyer who has the skill and know-how to prepare and file an accurate, well-supported claim on your and your baby's behalf.
Successful claims for Plan benefits often require a sophisticated and technical understanding of fetal and infant neurological injuries, not to mention a detailed familiarity with the procedures involved in filing and litigating a claim. That's not something most parents of newborns can, or should, handle on their own.
My three year-old was only just diagnosed with a birth-related injury in Fort Lauderdale. Do I still have rights to compensation?
Probably, but you need to take quick action to protect them by seeking the help of an experienced Fort Lauderdale birth injury attorney right away.
No matter whether the injury makes your child eligible for benefits under the Plan, or if the injury resulted from actions that entitle you to file a medical negligence lawsuit, you likely have a limited amount of time to act. Your rights could expire if you wait too long, and you could lose out on the compensation you and your child need and deserve.
How much money can I get to help pay for my child's Fort Lauderdale birth injury?
We can't say without knowing the details of your case. Every case of a birth injury in Fort Lauderdale differs. The specific facts and circumstances of your child's injury will play a large role in determining how much money you may have the ability to recover.
Factors affecting the amount of compensation potentially available can include:
Whether your child's injury is covered under the Plan, which caps certain categories of payments;
The severity and lifetime impact of your child's injury, which typically affects the out-of-pocket costs of treating and caring for your child;
How far short the medical team fell in providing an acceptable standard of care to mother and baby; and
The limits of any medical malpractice insurance that cover your child's injury.
Contact the skilled birth injury lawyers at The Levin Firm today to learn more about the potential value of your child's claim for damages after suffering a birth-related injury.
I gave birth to my baby out-of-state, but I live in Fort Lauderdale now. Can you help me?
Possibly. At the very least, the team at The Levin Firm is always willing to sit down with you in person or virtually to discuss your legal options in a free initial consultation. Even when it turns out we cannot help someone, we can often point them in the direction of a fellow lawyer who can.
Typically, the law of the state where you gave birth to your child would govern your rights to seek compensation for birth injuries. However, the details matter. You may also have rights under Florida law, depending on the circumstances. We encourage you to contact us today to learn more.
I suffered long-term injuries while I was in labor with my baby in Fort Lauderdale. Can I sue for compensation?
Quite possibly.
When we talk about birth injuries, we usually mean injuries to a newborn during childbirth. However, mothers can also suffer severe injuries and health complications before, during, and immediately after labor. If that harm resulted from a medical team's negligence, then the mother may have the right to seek compensation too, independent of any rights her infant child may have.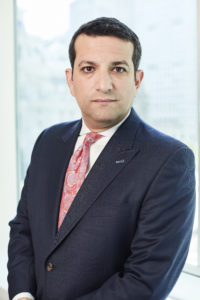 Birth mothers who suffer medical negligence-related injuries should contact a skilled Fort Lauderdale medical negligence attorney as soon as possible. Florida law subjects medical negligence cases to a strict two-year statute of limitations, and as noted above, lawyers for victims of medical negligence in Fort Lauderdale must also jump through a series of complicated procedural hoops to bring their clients' claims forward. Time is of the essence.
Skilled, Compassionate Birth Injury Lawyers in Fort Lauderdale
No child, and no new parent, should ever have to live through the trauma of a preventable birth injury. Florida law entitles victims of those injuries to seek compensation, but it does not necessarily make it easy for them to do so. Instead, they need the assistance of a skilled, compassionate, hard-working team of trial lawyers who can fight to make sure they receive every last dollar of compensation they and their newborn need and deserve.
The Levin Firm is that kind of law firm in Fort Lauderdale. Contact us today or call us right now at (954) 715-3260 for a free consultation. We look forward to seeing how we can help you.