Atlantic City Bicycle Accident Lawyer
Biking is a popular form of transportation, and ever more people are joining the bandwagon. Biking is a convenient and affordable means of commuting that also offers a healthy dose of activity, all while it minimizes one's carbon footprint. When you take to the open road on your bike, however, you leave yourself extremely vulnerable to the traffic that teems all around you. When you're on a bike, after all, nothing comes between you and the impact of an accident.
Bicycling: The Risk Factors
The road poses significant risk factors for bicyclists. In fact, the Centers for Disease Control and Prevention (CDC) finds that—while bike trips account for only 1 percent of all the trips taken in the United States—bicyclists face a greater risk of enduring crash-related injuries (or death) than do occupants of motor vehicles. Furthermore, the CDC found some startling statistics regarding the risk factors of bicycling:
Cyclists between the ages of 50 and 59 experience the highest bike-related death rates
Children between the ages of five and 14 and adolescents between the ages of 15 and 19 experience the highest nonfatal rates of bike-related injuries
Men are six times more likely to die and four times more likely to suffer injuries on their bikes than females
Most bicyclist deaths take place in urban areas and at non-intersections
Alcohol is involved (either on the driver's or the biker's part) in 37 percent of all bicyclist deaths
Even with enhanced safety interventions, such as bike lanes, reflective clothing, active bike lights, and bike helmets, biking remains so dangerous that cyclists must maintain hyper-vigilance when they take to New Jersey's roads.
If someone else's negligence injured you in a bicycling accident, you know how traumatic that is. You are not alone; the experienced bicycle accident attorneys at The Levin Firm have the skill, commitment, and compassion to help guide your claim toward full and just compensation.
Staying Safe When You Bike
Riding your bike can endanger you, but you can do the following to help keep yourself safe:
Never head out on your bike without properly installing a properly fitted bike helmet on your noggin. (

New Jersey law

 currently mandates so equipping anyone younger than 17.) The CDC has determined that helmet laws effectively improve helmet-usage rates and decrease bike-related injuries (both nonfatal and fatal).
When riding your bike during daylight hours, wear an article of fluorescent clothing, which can help make you more visible to other drivers on the road.

When riding your bike at night, wear an article of retro-reflective clothing, which can help make you more visible to other drivers on the road.

Equip your bike with active lighting—to include a front white light and a rear red light—which can help increase your visibility to other drivers on the road. New Jersey implemented specific rules related to these light requirements.<
Furthermore, New Jersey requires that riders equip all bikes with audible devices, such as bells, that others can hear from at least 100 feet away.
Common Bike Accident Injuries
Bike accidents are dangerous—this much we know—but several injuries are commonly associated with such accidents:
Fractured bones – The impact of an accident inevitably throws a bicyclist onto an unyielding surface—such as a roadway, vehicle, sidewalk, or signpost—and broken bones commonly result. Broken bones hurt terribly, heal slowly, and lead to long-lasting health problems, such as chronic pain or disabilities.
A traumatic brain injury – Bike accidents frequently cause traumatic brain injuries (TBIs), which are extremely dangerous and difficult to endure. Sudden jolts to the biker's head, neck, or body usually cause TBIs, which can result in some level of brain malfunction. These injuries can vary from mild (a concussion, for example) to severe. An accident, however, needn't appear tremendously serious to result in a TBI. In fact, experts deem TBIs silent injuries because they frequently go undetected until they present themselves in unpredictable (and sometimes serious) ways. TBIs are difficult to treat, can lead to serious health conditions, and carry debilitating emotional consequences.
A blunt force trauma injury – Blunt force trauma refers to those non-penetrating injuries that take place when an accident throws a cyclist from a bike and ruptures internal organs—potentially irreparable, life-threatening injuries.
What Causes Bike Accidents?
Some instances of driver negligence commonly result in bike accidents:
When drivers pull out of side streets or parking lots, they usually look for oncoming traffic, but often fail to check the side of the road or the bike lane.
When drivers park and then impetuously open their car doors into oncoming traffic, they endanger cyclists on the road, who run the risk of hitting the car doors.
When drivers make right turns, they naturally check for oncoming traffic from the left but many neglect to check the bike lanes on the right, which can cause them to turn into bicyclists in these lanes.
These circumstances highlight only a few of the dangers that bicyclists face on New Jersey's busy streets—and the drivers whom injured cyclists should hold liable for their injuries.
Atlantic City Bicycle Accident FAQ
An Atlantic City bicycle accident can cause serious injuries or in some cases, death. Victims of these accidents often have important and pressing questions about their legal rights to receive compensation from the party at-fault.
Below we answer some frequently asked questions about Atlantic City bicycle accidents and the legal rights of accident victims. For answers to specific questions about an Atlantic City bicycle wreck that left you or a loved one injured, contact the Levin Firm's experienced Atlantic City bicycle accident injury lawyers as soon as possible.
How do I know if I have a case after getting hurt in a bicycle accident in Atlantic City?
The best way to find out if you have a legal claim for damages after you suffer injuries in an Atlantic City bicycle accident is to contact an experienced bicycle accident injury lawyer for a free consultation.
In the meantime, here is the general idea: You may have a case if you suffered your injuries on a bicycle because of someone else's careless, reckless, or intentionally harmful actions toward you directly, or because of a condition or situation that their actions created that led to you getting hurt. Or, more simply, if the accident that injured you was at least partially someone else's fault, then you may have a case.
Who can I sue for my Atlantic City bicycle accident injuries?
That all depends on how your accident happened and whose dangerous decisions or accidents contributed to causing it.
Every case is different, but often the party at fault for an Atlantic City bicycle accident can include:
The driver of a car, truck, or bus who made a dangerous decision behind the wheel that led to the bicycle accident;
The employer of that driver, if the accident involved a commercial or work vehicle;
The manufacturer of any of the vehicles involved in the bicycle accident, if any vehicle defect (such as faulty brakes, or a blown tire) contributed to the cause of the crash; and
A local or state agency, if the accident resulted from an unreasonably dangerous, preventable road condition that the agency should have fixed or warned the public about.
These are just a few examples. To get started finding out who might have a legal liability to you for damages after you suffer injuries in an Atlantic City bicycle accident, contact an experienced bicycle accident injury lawyer today.
What kind of Atlantic City bicycle accident injuries do you handle?
Riding in the open air constitutes part of what makes cycling so enjoyable. However, that lack of protection between you and the road can also contribute to serious injuries in an Atlantic City bicycle accident.
Victims of bicycle wrecks can suffer a wide range of injuries. Experienced bicycle accident injury lawyers have the knowledge and know-how to handle a case involving just virtual any injury you can imagine.
Still, some bicycle accident injuries are more common than others, including:
Traumatic brain injuries, suffered when a cyclist's head or body sustains an impact with a vehicle or the road surface (or both);
Spinal cord injuries, often resulting from the cyclist landing awkwardly when thrown from a bike in a collision;
Internal injuries and bleeding, caused by the initial violent collision or a bone break that pierces or causes damage to an internal organ;
Broken bones, from simple fractures to complex breaks that require multiple surgeries and surgical implants to repair; and
Road rash, a painful injury that combines lacerations, abrasions, thermal burns, and an extreme risk of deadly infection.
No matter what kind of injury a victim suffers in an Atlantic City cycling accident, an experienced lawyer can evaluate the extent of the harm and determine an appropriate amount of money to seek as compensation.
Can I still sue for compensation if I wasn't wearing a helmet in Atlantic City?
Every case is different, but in most cases, not having worn a helmet does not prevent you from taking legal action for damages after an Atlantic City bike accident injury.
To be clear, it is a good idea to wear a helmet whenever you ride your bicycle in Atlantic City, and if you are under age 17, it's the law. The Centers for Disease Control and Prevention (CDC) encourages helmet use regardless of age, because it reduces the chance of serious brain injuries and head trauma in a bicycle accident.
Still, riding without a helmet when you ride a bicycle, even if you are under 17, does not give others the right to exercise less care around you or to put you in harm's way. You have legal rights to compensation for injuries someone else's actions inflict on you, whether or not you choose to put on a helmet when you ride.
Depending on the type of injury you sustained, however, not wearing a helmet could affect how much money you can recover—which is yet another reason we encourage helmet use whenever possible.
How much compensation can I sue for in my Atlantic City bicycle accident case?
That depends on the circumstances of your Atlantic City bicycle accident injury. Every case is different. The types of compensation you might have the right to recover through legal action, and the amount of compensation your lawyer determines you can seek, depends on factors such as the severity of your injuries, your chances of making a full recovery, and the impact of the injuries on your life.
In general, however, victims of Atlantic City bicycle accidents can seek compensation for:
Medical costs, both past and future, related to their injuries;
Non-medical costs, past and future, resulting from the accident or living with their injuries;
Lost income, past and future, from missing work while recovering or suffering an injury that keeps them temporarily or permanently out-of-work;
Pain, suffering, and diminished quality of life caused by the accident and injuries; and
In some cases, punitive damages aimed at punishing the party at-fault for outrageously reckless or harmful conduct.
Keep in mind, too, that the amount of money you can sue for is not always the same as the amount of money you have a realistic chance of recovering. To give yourself the best possible shot at recovering maximum compensation, hire an experienced Atlantic City bicycle accident injury lawyer who knows how to find the parties at-fault and hold them accountable for your injuries and losses.
What if my loved one died in an Atlantic City bicycle accident?
You may have the right, under New Jersey law, to seek compensation through a lawsuit called a wrongful death action.
In that lawsuit, you may have the ability to recover compensation for:
Final medical expenses for your loved one, including for medical transport to the hospital, emergency surgery, and intensive care.
Funeral and burial costs;
The loss of your loved one's income, or of the value of the services your loved one provided around the home;
Loss of inheritance; and
Loss of companionship and guidance.
Speak with an experienced lawyer as soon as possible if you suffer a tragic loss in an Atlantic City bicycle accident to learn about your, and your family's, legal rights.
An Atlantic City insurance company offered me money out-of-the-blue. Should I take it?
No, at least not without first talking to our experienced Atlantic City bicycle accident injury lawyers.
After a bike accident, you may need to contact your own insurance company to tell them what happened. That's usually fine, so long as you stick to the facts and do not blame yourself for what happened.
However, if someone else's insurance company contacts you and offers you money, beware. That means the insurance company thinks it owes you money because the party it sold insurance to has a legal liability to you. In calling you and offering you what seems like easy, fast money, the insurance company wants to pay you off as cheaply as possible.
Do not make the mistake of taking that money! Any amount an insurance company offers you this way will fall way short of what you need and deserve to pay for your injuries and losses. Tempting as it may seem to take the money, instead say "no, thank you" and leave the negotiations with insurance companies to an experienced Atlantic City bicycle accident injury lawyer who can get you the most money available.
How long does it take to get paid for my Atlantic City bike accident claim?
It varies. An experienced lawyer can resolve some Atlantic City bicycle crash cases in a matter of weeks, while others might take a year or more to reach a favorable outcome. And, remember, there is no guarantee that you will get paid just because you file a lawsuit. That is why it is important to hire a lawyer who has represented bicycle accident victims like you for years: to make sure you have someone on your side who gives you the best possible shot at a good result for your case.
Many factors go into how long a case takes. Most of them are out of your or your lawyer's ability to control.
They include:
The number of parties in the case;
The degree of dispute over whether someone has a liability to you, or how much money they owe;
The availability of evidence to support your claim; and
The personalities and working styles of the lawyers, parties, and others involved in your claim.
You can, however, control one crucial element of the timeline of your case: when you talk to an experienced Atlantic City bicycle accident injury lawyer about your injury. The sooner you take that important step, the sooner the rest of the legal process can begin, and the better your lawyer's chances of getting you a good result.
How much do your Atlantic City bicycle accident lawyers cost?
In a nutshell: nothing, unless we get you results. Here's what we mean.
First, your initial meeting with our skilled, experienced Atlantic City bicycle accident injury lawyers is always free. At that meeting, you and the lawyer can get to know each other, the lawyer can learn about your accident and injuries, and you can learn whether the lawyer thinks you have a case that the lawyer can help you with.
Then, if we agree to represent you, we will do so on a contingency fee basis. That means you and the lawyer agree, in advance and in writing, that the lawyer's fee consists only of a percentage of any money the lawyer secures on your behalf. You pay the lawyer nothing upfront or as you go. Instead, the lawyer only gets paid if you get paid.
Why would we do this? Because we know that the period after you get hurt in an Atlantic City bicycle wreck is when you can least afford to cough up money for an expensive attorney. So, instead, we make it possible for you to have experienced, skilled legal representation without taking a dollar out of your own pocket, while they have a strong incentive to get you as much money as possible.
How can I help my Atlantic City bicycle accident case?
First and foremost, you can help your case by getting the medical attention you need right away, and following your doctor's advice. That means going to the emergency room if you need to, and at a minimum, checking in with your regular doctor or an urgent care center within 24 hours of your accident in all cases (even if you don't think you suffered serious injuries in the wreck). It also means doing exactly as your doctor says—no skipping appointments or physical therapy sessions, or skipping your medicine.
Why is medical care so important? For a few reasons:
It protects your health, which is priority number one.
It creates records your lawyer can use to prove the cause and severity of your injuries; and
It prevents defense lawyers and insurance companies from claiming that you made your injuries worse by not getting and following the care you needed.
As for other steps you can take that might help your case: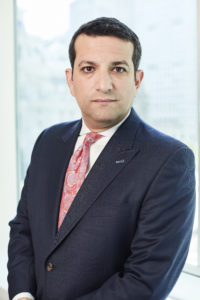 Take pictures or video at the scene of the accident of everything you see, and get contact information for everyone involved, if you can do so safely (often, this isn't possible, and that's ok);
Save your wrecked bike, the clothes and helmet you were wearing, and any other items that got damaged in the accident; all of these might provide crucial evidence in your case; and
As discussed above, do not agree to any payment from anyone at fault or their insurance companies.
Finally, contact an experienced Atlantic City bicycle accident injury lawyer at the Levin Firm as soon as you can after your wreck to learn about your legal rights and to get started securing the compensation you need and deserve.
If a Bike Accident Injured You, Contact an Experienced Atlantic City Bike Accident Lawyer Today
The skilled legal team at The Levin Firm in Atlantic City understands the trauma that bike accidents can cause, and we're here to help. Our Atlantic City personal injury attorneys have the skill, knowledge, and commitment to aggressively advocate for your claim's best possible outcome, so please contact our office online  or call us at (215) 825-5183 or a free consultation about a possible bicycle accident case today.
Atlantic City Office
Attorneys Gabriel Levin and John Mattiacci at The Levin Firm welcome the opportunity to meet and work with you.