Pressure Cooker Lawyer
Pressure cookers are popular for a reason. They help make tasty home-cooked meals quickly and easily. Unfortunately, manufacturers sometimes make faulty pressure cookers that explode and leave people badly hurt.
If you or a loved one sustained serious injuries after using a pressure cooker, we can explore your legal options with you. The Levin Firm wants to hear your story and provide you with a free claim evaluation.
Our product liability lawyers have successfully pursued burn injury claims (securing $10 million for one client) and cases against manufacturers who sold unsafe products to our clients. Let our personal injury lawyers see if we can do the same for you.
What Is a Pressure Cooker?
A pressure cooker uses pressurized steam to cook meals. Stoves heated traditional pressure cookers. These days, electric pressure cookers are more common in the U.S.
To use an electric pressure cooker, a cook seals ingredients inside the pot and turns it on. The pot heats up, causing the liquid inside to steam, which creates pressure.
This steam pressure accomplishes two things: it raises the boiling point, causing foods to cook quickly, and it forces liquid into foods, cutting cooking time and benefiting certain foods like tough meat.
Pressure cookers have been around for centuries, and pressure cooker technology has improved through the years. They've earned praise from many for their ease of use and the delicious meals they produce.
However, in the most unfortunate circumstances, pressure cookers can explode, resulting in severe injuries.
What Causes a Pressure Cooker to Explode?
Pressure cookers are generally marketed as safe to use, so what causes them to explode?
Most often, pressure cookers explode due to product defects.
These could include:
A faulty seal on the lid
A defective gasket
Poorly designed pressure release vents
Defective safety mechanisms
Other possible reasons for explosions could include:
An excessive amount of oil
An overfilled pressure cooker
Not enough water
Wear and tear
In any event, a pressure cooker should never explode. You should never fear an explosion when you cook your meals. If this happened to you, please call the Levin Firm to find out if you can pursue compensation for your injuries.
What Lawsuit Can I File After a Pressure Cooker Explosion?
If you sustain injuries from a pressure cooker explosion, you could file a product liability lawsuit against the party ultimately responsible for the incident.
For example, if your pressure cooker explodes due to a defective safety mechanism, this would likely be the manufacturer's fault. Therefore, you could sue the manufacturer for damages that resulted from the pressure cooker exploding.
Filing a lawsuit against the at-fault party allows you to hold them accountable while pursuing compensation for your injuries and losses.
Pressure Cooker Recalls
Explosions and injuries often result in pressure cooker recalls. There have been numerous recalls on certain pressure cookers due to the dangers they pose.
The United States Consumer Product Safety Commission issues product recalls.
Some products from the following most popular brands of pressure cookers were recalled in recent years:
If your pressure cooker is under recall, stop using it immediately. Continuing use could end in an explosion and serious injury.
Whether or not your pressure cooker is under recall, if it explodes and causes injuries, consult our pressure cooker lawyers right away to review your legal options.
Injuries From Pressure Cooker Explosions
Injuries from pressure cooker explosions can be serious, even life-altering in some circumstances. The severity of injuries often depends on how close you are to the cooker at the time of the incident.
Common injuries from pressure cooker explosions include:
Electric shocks
Lacerations
Permanent scarring and disfigurement
Eye injuries and blindness
Facial injuries
Amputation injuries
Some pressure cookers injuries leave victims facing extensive medical treatment or permanent physical disability. If a pressure cooker injured you, you deserve fair compensation. Call the Levin Firm today and let us fight for the compensation you deserve.
Liability for Pressure Cooker Lawsuits
You'll need to establish liability to file a lawsuit for injuries resulting from a pressure cooker explosion.
You can hold various parties liable for an exploding pressure cooker, including:
The designer
The manufacturer
The distributor
The retailer
What you must prove in a product liability case varies by state. In many cases, you'll have to prove the product was defective and the defect was the cause of your injuries.
A pressure cooker lawyer can help determine who is liable for your injuries to build a case and proceed with pursuing compensation.
Damages for Pressure Cooker Claims
Damages serve as compensation for your injuries and losses. The damages you may recover depend on your situation.
After a pressure cooker explosion, you may receive financial recovery for:
Medical expenses
Lost wages
Pain and suffering
Permanent disfigurement
A pressure cooker lawyer can review your case to determine how much your case is worth.
Certain factors that may dictate the value of your claim include:
The severity of your injuries
Your medical bills
Your lost income
Any other intangible losses
Count on our pressure cooker explosion attorneys to accurately determine the damages you deserve and seek compensation on your behalf.
Time Limitations on Pressure Cooker Cases
If you've sustained serious injuries in a pressure cooker accident, you likely want to file a lawsuit and pursue financial recovery. However, you have a deadline by which you must take action.
A statute of limitations is a law imposed on plaintiffs that restricts the time they have to file lawsuits.
The statute of limitations for product liability cases varies from state to state. For example, in Pennsylvania and New Jersey, you have two years after the incident to file your claim. In Florida, it's four years.
If you fail to file your lawsuit in time, you'll likely lose your ability to fight for damages.
You must, in fact, take action far sooner than that. You will need to photograph your injuries before they heal and your property damage before you repair it. Our pressure cooker injury attorneys can help you do that. We can also compile your medical bills and document your pain and suffering to present to the liable parties.
The most important evidence in your claim is the pressure cooker that exploded. Do not hand it over to the manufacturer or throw it away. Instead, call The Levin Firm immediately so we can inspect and preserve the pressure cooker for your legal claim.
Therefore, meet with our pressure cooker injury lawyers as soon as possible so we can begin working on your case.
How a Pressure Cooker Injury Lawyer Can Help You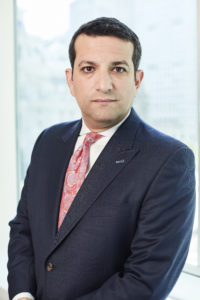 If you or a loved one suffered injuries due to pressure cooker use, you may recover compensation.
An experienced attorney at the Levin Firm can handle your case, focusing on the most important tasks, including:
Investigating the incident
Gathering helpful evidence
Interviewing experts
Assigning a value to your case
Engaging in settlement negotiations
Our pressure cooker explosion attorneys can fight to protect your rights and pursue maximum compensation for you.
Consult Our Product Liability Attorneys Today
Since 2005, The Levin Firm has represented injured clients when they need us most. We pride ourselves on providing the highest-quality legal representation while showing clients the care and compassion they need during a trying time.
Whether your case settles outside of court or goes to trial, we never back down. Our attorneys are skilled trial lawyers—and we'll do whatever is necessary to get you the best possible outcome.
Our firm offers free consultations. Contact us today to meet with one of our knowledgeable pressure cooker injury attorneys at (215) 825-5183.
Client Testimonial
"The Levin Firm went above and beyond to help me out. They helped guide me in my case and I am so grateful for their kindness and concern with my overall well-being and the case. Thank you so much!"
Rating: 5/5 ⭐⭐⭐⭐⭐
Hana
april 2019
Read more reviews on Google!