Pennsylvania Car Seat Laws
As drivers and passengers, we do what we can to protect ourselves while in a motor vehicle, such as with safety belts and airbags. However, for certain smaller and younger passengers, these devices that typically provide safety for adults can cause them harm. Children require extra precautions and seating to ensure that the features within a vehicle do not cause harm and that they have sufficient protection during a car accident.
All states in the U.S. have some form of car seat laws in place to protect the youngest travelers. However, the laws differ in each state, and the requirements vary. In Pennsylvania, car seat laws work to protect children and ensure they are using the appropriate child safety seat as they develop and grow.
What Is the Pennsylvania Law Regarding Car Seats?
Car seats work to ensure that when a child is in a vehicle traveling, they have the best protection to prevent injury in the event of sudden braking or impact from another vehicle.
Younger children require a safety seat, but some people may not realize that under Pennsylvania law, the child safety seat requirements apply up until the age of eight. As children grow, the type of seat they must use and the position of the seat within the vehicle will change.
The law in Pennsylvania specifies the age ranges and phases for each type of car seat, and certain rules apply.
Rear-facing car seat. From the newborn stage to two years old, a child must use a child safety seat in the rear-facing position within the vehicle. If the child outgrows the car seat specifications for rear face use before age two, by exceeding the size and weight limits, they may transition to a forward-facing car seat.
Forward-facing car seat. All children, regardless of size and weight, must remain in a child safety seat until age four. However, at this stage, it is essential to note that they must be in a car seat with a harness-type closure, not a booster seat.
Booster seat. Once a child turns four, they may transition to a booster seat. A child must use a booster seat when traveling in a vehicle until they reach the age of eight.
Vehicle safety restraint. After a child turns eight years old, they can, if a parent so chooses, use the safety belt of the vehicle as a restraint. The recommendation is that the child remains in the back seat until at least 13.
Until What Age Should a Child Use a Car Seat?
The National Highway Safety Traffic Safety Administration offers guidelines to protect children when they are in a vehicle. The organizations bases their recommendations on years of studies and analysis of crashes involving children.
NHTSA recommendations include:
A child should remain rear-facing for as long as possible. While some children may outgrow the rear-facing seat limits at a very young age, others can continue to fall within the specifications for quite some time. Continue to have your child rear-facing until they surpass the height or weight limit.
Children up through age eight should use a harness restraint system rather than a booster seat.
Children ages eight through 12 should remain in a booster seat until they can sit in the vehicle's seat with the proper and safe placement of the car's seat belt.
When Should You Change a Car Seat?
In most cases, a new car seat will outlast your child's need as they grow out of the weight and limit restrictions. However, certain events may trigger a need to replace your car seat immediately to maintain your child's safety.
Common reasons to replace a car seat include:
Any car accident, no matter the severity
When the car seat reaches the expiration date
When there is visible wear and tear or damage due to external elements or factors
Once your child is too big for the seat
How Can Choosing the Right Car Seat Keep Your Child Safe?
While most people assume a car seat is a car seat and any will do, that is not the case. Choosing the right car seat for your child that fits safely in your vehicle can take some research and effort. Car seat specifications vary widely. Certain factors can contribute to your decision to choose one car seat over another, such as: the size of your vehicle, the seat type in the rear of your vehicle, whether your vehicle has a LATCH system, and whether you have other car seats in your vehicle.
Ultimately, the most important things you must look at when choosing the best car seat for your child in Pennsylvania are the seat height and weight limits and how the seat will install and lock into your vehicle. To help you make the best decision, you can browse the internet for reviews and car seat compatibility reports to pick a seat that meets your child's needs.
Defective Car Seats in Pennsylvania
As a parent, you expect when you buckle your child into their car seat, they are safe, and it will lessen their risk of injury should an accident or unforeseen circumstance threatens their safety. Sadly, that is not always the case. When a parent follows the recommendations of safety experts and the specifications of the car seat manufacturer and their child still suffers a serious injury, it could be due to a defect in the car seat itself, not just the incident you experienced.
Several elements of a car seat could be defective and, in turn, lead it to fail when under pressure, such as in an accident or unexpectedly, with no noticeable event triggering the failure. A car seat's defect can not only cause or contribute to your child's injuries in an accident but can exacerbate injuries and endanger your child even in cases where an accident has not occurred but rather an instance of sudden braking or your child becoming unbuckled when you do not expect it.
Common defective car seat issues include:
Malfunctioning harness clips
Defective buckle mechanisms
Infant car seat handle failures or malfunctions
Defective latching mechanisms
Failure or danger of the design of the car seat
Improper warnings, safety instructions, or installation images
Insufficient cushioning of the seat or the cushion becomes detached or damaged
How Can You Tell if Your Car Seat Defect Led to Your Child's Injuries
Often, when a child suffers an injury while in a car seat, parents may not initially consider that the cause could be a defect in the car seat. After all, many times, the events leading up to a child's injuries may involve a motor vehicle collision. While you may be unable to distinguish whether a car seat defect is to blame for your child's injuries, a car accident attorney could help. If your child is a car accident victim, an attorney can help you fight for their rights, whether against the driver to blame or the manufacturer of a car seat if it is potentially defective.
A car accident lawyer, like those at The Levin Firm, has the resources to investigate the car seat in question and whether it could have contributed to your child's injuries. Suppose analysis of the car seat reveals failures in design or vital mechanisms. In that case, you may have a case against the car seat manufacturer even if a car accident may have preceded the car seat failure leading to your child's injuries. Contact The Levin Law Firm Today to see what we can do for you and your case.
Common Injuries Related to Defective Car Seats in Pennsylvania
Child vehicle passengers are susceptible to severe injuries during a motor vehicle accident. A defective car seat can worsen your child's injuries when it fails to protect them or cause them injuries you did not foresee or expect from a sudden malfunction. Injuries to a child can impact their development and cause chronic conditions in the future due to their vulnerabilities because of their size and age.
It may not be possible for you to discern what injuries are due to an accident and what may have been due to a defective car seat. There are, however, experts that can provide insight and a clearer perspective on what could have led to your child's injuries.
Examples of common injuries to children in Pennsylvania defective car seat accidents include:
Brain injuries
Head or neck injuries
Injuries to the back or spine
Broken bones
Lacerations and cuts
Soft tissue injuries
Bruising
What Can You Do If Your Child Suffers an Injury From a Defective Car Seat?
Seeing your child in pain and suffering after an accident is heart-wrenching as a parent. You may not realize that the cause of your child's injuries is a car seat, but there is an action you can take to protect their legal rights.
Consulting a car accident attorney and discussing your child's injuries and the events leading up to your injuries can allow a lawyer to provide you with their insight, knowledge, and perspective as to the options you may have and whether it is possible that a defective car seat was to blame whether partially or in whole for the injuries to your child. Contact the team at The Levin Firm to get started.
After a car accident, your initial reaction may be to pursue damages against the driver at fault. While this is likely an option when your child is a victim of another driver's negligence, you may also have additional avenues to fight for compensation for your child's damages.
Remember that when a child suffers serious car accident injuries, the implications can be lifelong, translating to high costs and expenses as they grow and age. If they develop a disability due to their injuries, they may suffer interference in their ability to work or earn an income.
These costly damages are likely to surpass most vehicle liability insurance policies. However, in the instance of multiple liable parties, as may be the case when a car seat defect caused or contributed to your child's injuries, you may have additional options to seek damages not covered by the car insurance policy.
The Damages You Can Seek in Pennsylvania Due to a Car Seat Defect
When it comes to children suffering injuries in an accident, you can often expect high costs due to medical expenses, the need for parents to provide extended care, and the future impacts and consequences when the injuries are severe. As part of a car seat defect and accident claim, you can seek compensation for these damages to provide stability throughout your child's recovery and put them in the best position possible as they age.
Damages you can pursue in a car seat accident case include:
Medical expenses
Parents' lost wages
Supportive care
Future loss of your child's potential earnings
Future medical expenses that they can accrue
Should You Contact a Lawyer to Help You With a Defective Car Seat Case?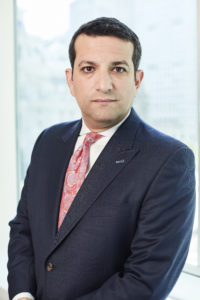 After the injuries to your child, you want to make sure you take the proper steps to protect their health, rights, and future. Your best approach and next step should be to contact a defective car seat attorney. When looking at a potentially defective car seat case, the matter will be complex, especially when the event leading up to your child's injuries was a car accident. You will need a knowledgeable, experienced, professional attorney to help you through this challenging endeavor.
Contact a personal injury lawyer to discuss your child's injuries, the accident leading to their injuries, and how to seek compensation from the parties responsible.