What Should You Look for When Hiring a Motorcycle Accident Lawyer?
Collisions involving motorcycles are terrifying, and the resulting injuries can mean a complete change in your lifestyle. When you are the victim of a motorcycle accident, you may have questions about your legal options. This is when you think you might want to contact a motorcycle accident lawyer, but you may not know what makes a good motorcycle accident lawyer.
Let's take a look at some important facts about motorcycle accidents and then discuss what you should look for when you hire a motorcycle accident lawyer to represent you.
Motorcycle Registration Numbers in PA
Those who are not riders may be shocked to learn about the number of motorcycles on our roadways. When the weather is good, we are often surprised at the number of motorcycles we see traveling on every road in the state. However, a quick review of the numbers will explain this seasonal increase in traffic. The numbers are as follows:
According to the Pennsylvania Department of Transportation:
There are more than 300,000 registered motorcycles in the state
There are currently more than 800,000 approved motorcycle licenses in the state
Motorcycle Accident Statistics Tell a Frightening Tale
There were more than 100,000 roadway accidents in Pennsylvania during a recent year, resulting in more than 61,000 injuries and deaths of 1,129 people. Motorcycles accounted for 3,227 of these injuries, and 217 deaths.
Victims and their families have the right to be fairly represented when fighting back against the insurance company representing the at-fault party in these accidents.
Motorcycle Accidents and No-Fault Insurance in Pennsylvania
In all cases of a motorcycle accident, it helps to work with an attorney who knows Pennsylvania laws and the no-fault insurance system, which makes these situations extremely complicated.
Mandatory coverage is currently $15,000 per accident for injuries. This means even a minor accident can drain these resources. Therefore, work with a knowledgeable attorney who can help make sure you are not facing thousands of dollars in lost income and medical bill payments because your coverage is insufficient.
Other Factors When Hiring a Pennsylvania Motorcycle Accident Lawyer
Finding a lawyer who understands both no-fault insurance limitations and Pennsylvania's statute of limitations is your first step in identifying the right one for you. But you cannot stop there.
Here are some of the other factors you can use to find out if you are working with the right attorney in a motorcycle accident case:
Experience - hiring a motorcycle accident attorney with experience is crucial. You need someone who has experience handling complex cases and dealing with a broad array of medical professionals. The last thing you need is to be a test case when your entire financial future may hinge on the outcome of your case.
Results-oriented - you want an attorney who is results-oriented and determined to do the best for their clients. While a lawyer's history is not always a good measure of future success, it is a good measure of the lengths they may go to for their clients.
Open communication - the last thing you want to do is have your case in limbo and have trouble getting information from the legal team you have entrusted with securing a settlement on your behalf. You have every right to expect, and demand you remain updated on the status of your case. You should never need to chase your lawyer for answers. You need an attorney committed to open communication with clients.
Willing to serve as an advocate - the last thing you want to do is hire a lawyer who has a practice that defends drivers who have failed to obey Pennsylvania laws. You want someone who has a clear record of serving as an advocate for victims of drivers and others who cause pain to others through a negligent act. When you work with a lawyer who builds their practice around serving victims, you can feel confident they have only your best interests in mind.
Negotiations with insurers - insurance companies are challenging to deal with, and when you work with a lawyer, you must feel confident they are doing everything possible to reach a reasonable settlement. If you work with a lawyer who has experience dealing with overzealous insurance adjusters, you know you have found the right lawyer to represent you.
Availability - the last thing you want to do is become another case number. While you want someone with experience, you do not want to hire a lawyer who handles so many cases that yours falls to the bottom of the pile. That may increase the time before you get compensation for your injuries and decrease the damages you recover. Do not be afraid to ask what the current workload is in the firm you are considering hiring. Make sure you secure excellent representation who makes your case a priority—it is for you, and your attorney should make it so as well.
Locality can matter - for your sake and the future of your case, the location of your attorney will matter a great deal. If you are dealing with a huge firm from out of state, you may not have the ability to meet with them face to face. A local attorney is also more likely to know the laws that apply to your specific case.
Willingness to share a plan - any attorney with credentials can represent a victim. However, you have a right and an expectation of understanding what legal options you have following an accident involving a vehicle and your motorcycle. You want to hear what the attorney's plan is for approaching your case, and make sure it is the plan you think is right for you and your family.
Sharing settlement offers - when an insurer has made an offer of a settlement, you want to make sure your motorcycle accident attorney intends to share that offer with you, even if they believe it is not the best offer. They can and should review any offers with you, and you should make the final decision about whether to accept or reject them. You want your attorney to advise you about the problems with accepting an offer, but you also want to keep control over that process as much as possible.
Willingness to litigate - while most personal injury cases settle out of court, make sure the attorney you hire is willing to take your case to court if they cannot reach a reasonable settlement with an insurance company. Victims who suffer serious injuries may be unable to find a settlement offer that comes close to resolving the financial hardships they could be facing.
Open information about fees - one of the most significant issues victims of a motorcycle face is how to pay for an attorney when they are out of work and facing limited income. Find an attorney who will agree to take your case on a contingency basis. When you hire a Pennsylvania motorcycle accident lawyer, get a written agreement that clearly spells out legal fees, travel fees, filing fees, and any other associated fees and when and how to pay these fees.
These are some factors that must play a role in determining who should handle your motorcycle accident case. The more complicated your case, the more important it is to find an attorney with a complete understanding of the challenges you will face in the coming weeks.
Focus on Your Health and Your Family
Following an accident on your motorcycle, you must focus on regaining your physical health and taking care of your family's concerns. They are as worried as you are, although perhaps for different reasons.
Stress can slow the healing process and leave you more susceptible to infections and pain. The last thing you need is to worry about dealing with multiple insurance adjusters. Remember, chances are you will be dealing with one adjuster for your medical bills and one who will handle the damage your motorcycle sustained.
For those who think hiring an attorney is a waste of time or money, think about the stress you can forget about when you have a competent advocate negotiating on your behalf and the amount of stress that will save you while you heal.
Insurers Do Not Want You to Hire a Lawyer
There is a good chance before you get to hire a motorcycle accident lawyer you will get a preliminary offer from an insurance company.
There are a few reasons why this might occur:
Insurers understand you face financial issues - anytime you are involved in a collision, you are under financial pressure. Mounting medical bills and lost wages combined mean you must withdraw funds from your savings, if you have any. They know if they make a fast settlement offer, some percentage of victims will accept the offer immediately.
They hope you do not know your full rights - insurers are betting that most consumers do not know their rights. Because no-fault insurance allows victims to file claims with their own insurers, most people think this is their only option. This is not the case and before you accept any settlement, it is a good idea to talk to a motorcycle accident lawyer.
They want to pay as little as possible - though an insurer may say they are offering you the "maximum possible settlement," this is typically unlikely to occur with a first offer. In fact, the whole idea of offering a fast settlement is to avoid future liability. Remember, once you accept an offer, you are also accepting the consequences: Once you cash that check, the insurance company will not pay another dime in medical costs, lost wages, or any other expenses resulting from your injuries.
No one expects to be involved in an accident and in the immediate aftermath of an accident you may have a hundred questions for which you need answers. This is when it is the best time to seek out the legal advice of an experienced motorcycle accident lawyer in Pennsylvania.
Hiring the Right Advocate for Your Motorcycle Accident Case
There are many ways to handle an accident case when you have suffered an injury. However, none is as effective as hiring an attorney who is willing to serve as your advocate. You can research each law firm, talk to friends, and read reviews, but the best way to hire an attorney who meets your needs is to talk to them and find out what they can do for you and your family.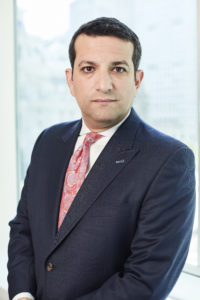 Frustration, anger, and confusion following a motorcycle accident are understandable, and insurance adjusters are not likely to make you feel any better about the situation. Instead of letting emotion cloud your judgment, find someone who can answer your questions to your satisfaction, and make sure you learn as much as you can about your legal options, and your rights. You will not regret hiring a motorcycle accident lawyer to help you with your case. Chances are you will have a better outcome if you do.
Free consultations can help you make the right decision. Treat that consultation as you would an interview and make a list of questions you want the lawyer to answer. No one lawyer will satisfy everyone, so finding the right lawyer for you and your family is important.
If you suffered an injury in a motorcycle accident, or you lost a loved one in an accident, contact a motorcycle accident attorney immediately for a free consultation. This can help ensure an insurance company does not take advantage of you. You can rest assured they will have a legal team behind them counseling them on what steps to take next—make sure you have an equally strong team fighting on your behalf.