How Long Can I Wait to Hire a Lawyer After a Motorcycle Accident?
Every accident case is different, and that is particularly true with motorcycle accidents. Usually, your best course of action will involve hiring the services of an experienced motorcycle accident advocate. You should make a short list of three or four attorneys in your area who have experience representing victims who suffered an injury after a motorcycle collision.
Each state restricts the time you can wait following an accident to file a civil lawsuit against the person who caused your injuries. The insurance requirements for those states may also make a significant difference in your legal rights.
Below, we'll examine a few examples of motorcycle accident laws across several states.
What Pennsylvania Motorcycle Accident Victims Need to Know
Under Pennsylvania statutes, victims who suffer because of the inaction or actions of another person have the right to file a personal injury lawsuit for up to two years following their injury. While this may seem very straightforward, it is not as simple as it may sound.
Auto insurance in Pennsylvania is complicated: First, all drivers must maintain a minimum amount of coverage, but, in some situations, you can opt for no-fault insurance. Depending on your coverage, this also may limit your ability to file a lawsuit because of
your policy.
A driver must carry this minimum coverage:
$15,000 bodily injury per person
$30,000 bodily injury per accident
$5,000 property damage per accident
You may also be required to file your claim through your own insurance agent unless you have a serious injury. Serious injuries typically include broken bones, significant scarring, or an injury that will result in your being disabled for 90 or more days.
When you do not know what type of coverage the person responsible for your injuries has, or what coverage you may have, you should seek assistance from a Pennsylvania motorcycle accident lawyer as soon as possible after an accident. If injuries hospitalize you, a family member or friend should contact an attorney of your choosing as soon as reasonably possible.
Florida Motorcycle Accident Victims and Filing Times in Florida
Victims of a motorcycle accident in Florida, on the other hand, have up to four years from the date of the accident to file a lawsuit should they so desire. However, unlike Pennsylvania, Florida is a pure no-fault insurance state.
Those who operate on Florida roadways must carry minimum insurance coverage:
Personal Injury Coverage (PIP) $10,000 per person
Property Damage Liability (PDL) $10,000 per accident
You can see this level of coverage is less than that required by Pennsylvania. This also means if you are seriously injured, you will be recovering less from your insurer.
Before a motorcycle accident victim can file a lawsuit for injuries in Florida, they must clearly demonstrate:
Significant disfigurement - accidents may throw victims of motorcycle accidents from their bikes. If their body tumbles across the asphalt roadway, it could leave behind damaged skin, or road rash. Road rash is nothing to take lightly, even if it looks like simple abrasions.
Broken bones—unfortunately, an accident that throws someone from their motorcycle may cause at least one broken bone. Some of the potential bones include ribs, pelvis, and arms or legs. These injuries can be severe, particularly if the accident breaks a bone in multiple places.
Limitations of body organs or functions - limiting injuries include internal bleeding, permanent injury to a kidney or your liver, injuries that leave a motorcyclist unable to hear or see are all. Bear in mind, you must suffer permanent or significant injuries to step outside the no-fault insurance requirements.
Full disability for 90 days or more - victims who suffer an injury that will require a recovery time of 90 days or more may also be entitled to file a personal injury lawsuit outside of the no-fault system in Florida.
Because of the complexity associated with no-fault coverage in Florida, you should hire a lawyer as soon after your accident as possible. Hiring an attorney following a motorcycle accident means you have someone on your side who will serve as your advocate and will help you get the compensation you are entitled to for your injuries.
In many cases, your attorney can help negotiate a settlement with the responsible party's insurer, and your case may not have to go to court.
New Jersey has Complex Insurance Rules for Motorcycles
If you are involved in a motorcycle accident in Atlantic City, you will have questions you need to answer. Car and motorcycle insurance coverage in New Jersey is complicated and your coverage may hamper you from filing a personal injury lawsuit.
Here is why—back in 1998, legislation allowed motorists to access more affordable coverage, to encourage drivers to maintain insurance. The Automobile Insurance Cost Reduction Act allowed insurers to offer what is called a Basic Policy. These policies are more affordable than a standard policy, but they also limit your ability to file a lawsuit.
A Basic Policy requires you to carry a minimum of $15,000 in personal injury protection (PIP), which covers
up to $250,000 for injuries, currently defined as:
"Permanent or significant brain injury, spinal cord injury or disfigurement or for medically necessary treatment of other permanent or significant injuries rendered at a trauma center or acute care hospital immediately following an accident and until the patient is stable, no longer requires critical care and can be transferred to another facility in the judgment of the physician."
Many people do not understand that the limited right to sue does not mean they cannot sue the person who caused their injuries in a motorcycle accident.
For example, you still have the right to sue the person responsible for your injuries under specific situations including your ability to sue for lost wages and medical bills. Certain injuries still allow you to file a personal injury lawsuit against the responsible party.
Victims who wish to file a lawsuit must do so within two years of an accident. This may seem like a long time, but the reality is this time will go by faster than you think—the sooner you hire a lawyer after a motorcycle accident, the better.
Why Immediately Hiring a Lawyer Matters to Your Case
You need time to recover from your injuries following a collision when you were traveling on a motorcycle. Only time can heal those physical wounds, and in some cases, victims may never fully recover. The extent of your injuries, your age, and your physical condition before being involved in a motorcycle accident will all play a role in how well and completely you recover. The last thing you need is added stress.
You may think the only stress you have is dealing with your recovery and the financial losses you are suffering due to being out of work, losing the use of your motorcycle, and the potential of an increased insurance premium.
You are wrong: Chances are you are getting phone calls from insurance adjusters—both yours and the adjuster from the responsible party's insurance company. You may hear from two claims adjusters, one who deals with your medical coverage and the other who deals with your property damage.
Dealing with claims adjusters is never easy—one mistake in your response to a question could potentially minimize the amount you can collect on your insurance claim. You may need medical records, police reports, and estimates of damage to your motorcycle.
Another reason why you should hire a lawyer as soon as possible following a motorcycle collision is memories: They fade. Your lawyer will want to talk to witnesses at the scene to hear their recollection of what led to the accident.
Additionally, businesses near the scene of the accident may have security cameras. In most cases, these cameras only store data for 30 days—unless someone requests them, they will disappear forever.
Finally, insurance claims take time. Once you hire a lawyer, they will answer questions from insurance adjusters and begin negotiating with the insurers.
These discussions will take time, and chances are, you may get multiple offers during that time. Usually, the first offer is the lowest offer you will receive—despite what the insurer may say.
Insurance Claim Requests and Settlement Offers: Beware of Fine Print
The insurance company will probably ask you to sign several documents once you file a claim. One of the documents will release your medical records. While this may seem routine—and it is—the fine print matters. Rather than requesting records that pertain to the injuries you suffered in a motorcycle accident, insurers may request your full medical records.
This may initially appear unusual because you may be wondering what your past medical history has to do with the injuries you sustained when a car collided with your motorcycle. The answer is easy: The insurer is searching for ways to pay less on your claim.
By requesting your prior health records, they may find something that may allow them to claim the injury resulted from a preexisting condition. This is simply a way to get out of paying as much of their profits into a legitimate claim. The other concern you should have is quick settlement offers.
You may get a settlement offer soon after your accident. This is common—insurance companies know you are out of work, know your costs are mounting, and understand you are under financial stress. Their initial offer is seldom a reflection of your true losses.
In most cases, their initial offer will cover only a portion of your losses. These settlements come with strings attached: Once you agree to a settlement, you also agree not to attempt to collect any further money for the same injury.
Even if you learn in a month that your injuries will require you to miss work for another year or more, you are on your own for medical bills, lost wages, and any other costs associated with the injuries you sustained in a motorcycle accident.
None of these common insurance tactics are illegal, they are still processing your claim and they do make these offers or request you sign certain documents in good faith. However, their goal is different from yours: While you have a contract with an insurer—you pay premiums, and they pay claims—their ultimate goal is to maintain a healthy bottom line. They can only do this if they minimize what they pay out in claims.
When you hire a lawyer after a motorcycle accident, you have someone who will help preserve your legal rights. You are also hiring someone who is approaching the situation with your best interests in mind.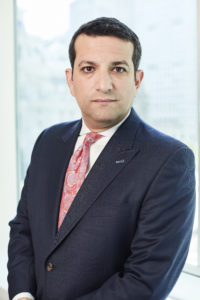 Remember, your consultation following an accident is free, and your lawyer will probably handle your case on a contingency basis. This means you will not pay any legal fees until and unless your motorcycle accident attorney obtains a settlement on your behalf.
There are no guarantees that a motorcycle accident lawsuit will result in a settlement. However, when you hire a motorcycle accident lawyer who has a track record of successful settlements on behalf of their clients, you are going to have a chance of getting a settlement that addresses the financial losses you have suffered.
If you are involved in a motorcycle accident, take steps immediately to protect yourself. Contact a motorcycle accident lawyer immediately and schedule a free consultation. This will provide you with the information you need to understand your legal options and help you make the best decision for yourself and your family.