​How to Be a Part of the Camp Lejeune Water Contamination Lawsuit
While there are new ways for qualified individuals to secure the money they need for the harm and losses they encountered because of the toxic water at Camp Lejeune, countless victims of this devastating ordeal still have no idea what these legal avenues entail or how to even go about filing this claim.
For these reasons, we have prepared the below guide. In it, we will discuss everything you need to know about the Camp Lejeune water contamination lawsuit, what you need to do to be a part of it, and how an experienced Camp Lejeune Water Contamination attorney can help you take on this fight.
Starting Your Camp Lejeune Claim Guide
The Background of Camp Lejeune and the Toxic Water
In the 1950s, the Marine Corps Base Camp Lejeune's water supply was contaminated with dangerous and toxic chemicals. Consequently, numerous individuals, including service members, their loved ones, and contractors, came into contact with this contaminated water and developed life-changing diseases and severe health issues.
The Dangerous Chemicals in the Water
Camp Lejeune's water was contaminated with over 70 dangerous toxins, including tetrachloroethylene, vinyl chloride,benzene, trichloroethylene, and other carcinogenic chemicals that have now been linked to deadly cancers, fertility issues, and other severe health problems.
It was also discovered that these toxins entered the water through improper waste disposal techniques by those working at the off-base dry cleaning company ABC One-Hour Cleaners, as well as from other waste disposal sites, leaking underground storage tanks, and industrial area spills.
The Latest Legal Updates Regarding Camp Lejeune and the Toxic Water
Sadly, countless service members who suffered from this water contamination were denied health care benefits and other types of compensation to help them get back on their feet. Fortunately, the Camp Lejeune Justice Act was approved to remedy these delays and denials, allowing qualified individuals the ability to file administrative claims and lawsuits to go after the justice and financial damages they rightly deserve.
On August 10, 2022, a bipartisan bill called the Honoring Our PACT Act was signed into law by President Biden. This Act not only expanded the VA healthcare benefits available to veterans who were exposed to dangerous chemicals and toxic environments during their service but those who were subjected to the unsafe water at Camp Lejeune between August 1, 1953, and December 31, 1987, were also allowed to file a lawsuit in federal court for the harm they suffered. This right also expands to veterans previously denied benefits by the U.S. Department of Veterans Affairs.
Filing a Camp Lejeune Water Contamination Claim
To pursue a claim under the Camp Lejeune Justice Act, you or your family member must have worked, lived, or otherwise have been present at Camp Lejeune for at least 30 days between August 1, 1953, and December 31, 1987, and developed some health condition or physical harm because of this toxic water. How do you file a camp Lejeune lawsuit? Speak to a lawyer right away!
Presumptive Health Conditions
According to these new regulations, certain conditions are considered presumptive health conditions, meaning that individuals who suffer from these diseases will only have to prove that they were stationed at Camp Lejeune, lived, or were otherwise present at the base during the time indicated in the Act, to obtain disability benefits. So some accepted symptoms / illnesses related to Camp Lejeune include:
Parkinson's disease
Non-Hodgkin's lymphoma
Aplastic anemia and other myelodysplastic syndromes
Bladder cancer
Kidney cancer
Other Diseases Connected With the Toxic Water
In addition to the presumptive diseases, certain other diseases have also been linked to this toxic water. Nevertheless, while these conditions do not qualify for presumptive disability compensation, those with one of these conditions should still pursue legal action because of the strong connection between the health issue and the toxic water.
These other health problems include:
Esophageal cancer
Renal toxicity
Scleroderma
Breast cancer
Myelodysplastic syndromes
Hepatic steatosis
Miscarriage
Female infertility
Neurobehavioral effects
Qualified individuals can also seek reimbursement for the money spent treating these conditions if their insurance did not pay for them.
However, if you want to pursue a legal claim but want to first verify whether you qualify, reach out to an experienced Camp Lejeune water contamination lawyer as soon as you can. These attorneys can review the facts of your case, determine if you are eligible to pursue a lawsuit, and help you go after the maximum financial damages you are entitled to.
Gathering Evidence to Help Your Legal Suit
To put together a compelling suit, you need evidence of your stay at the military base and medical diagnosis, including:
Documents related to your time at the base (housing records, utility bills, taxes, etc.)
Evidence showing how the exposure happened (drinking the water, bathing in it)
Military service records and authorizations
Medical records, medical bills, treatment plans, doctor notes, and other documents related to the illness or condition caused by the contaminated water
Veterans Administration documents
Information on prior benefits claims or disability compensation
However, do not worry if you cannot obtain all this evidence alone. When you work with an experienced Camp Lejeune water contamination attorney, these lawyers can try to obtain these files for you. They can then file a complaint with the United States District Court for the Eastern District of North Carolina, which will officially start your lawsuit.
What Happens if You Already Received Benefits From the VA?
Even if you already received benefits for the harm you suffered because of your exposure to the contaminated water at Camp Lejeune, you may still be able to pursue further compensation above and beyond the VA benefits.
For instance, pursuing a lawsuit can help individuals recover compensation for things not previously covered, such as lost wages or damages related to their pain and suffering, and emotional distress. However, it should be noted that the court may award these additional damages but then reduce the total amount by the benefits already paid.
In comparison, if you were denied benefits, filing a lawsuit can allow you another chance at pursuing the monetary damages you are entitled to. So, regardless of your situation, it is worth exploring these options.
If you want further information regarding these legal options, go over your case with a knowledgeable personal injury attorney as soon as possible. These lawyers can determine what legal remedies you should pursue, provide the support you need through this difficult ordeal, and help you go after the maximum compensation you deserve.
Who Can Pursue These Financial Damages?
Under the Act, you do not need to be a veteran or a service member to file this lawsuit. Anyone who resided, worked, or was exposed to this toxic water at Camp Lejeune for at least 30 days between August 1, 1953, and December 31, 1987, can go after the government for financial recovery. This means that service members, family members, contractors, civilian workers, and veterans can all pursue legal action.
How Much Money Can You Obtain by Filing a Camp Lejeune Lawsuit?
Unfortunately, at this time, there is not enough information available regarding these lawsuits and potential payouts.
However, it is speculated that these amounts will be based on each case and specific factors, including:
The severity and extent of the health condition
The age of the victim
The prognosis of the condition
The attorney's ability to link the illness to the contaminated water
The total extent of the damages
The total extent of the pain and suffering involved
Yet, while an attorney cannot tell you exactly what your claim will be worth, working with these attorneys can give you a better idea of what you may expect from this lawsuit. These lawyers can also ensure that they do everything they can to prepare the most compelling legal case on your behalf and fight for the maximum damages you deserve.
Filing a Lawsuit if You Lost a Loved One Because of the Contaminated Water in Camp Lejeune
If you lost a loved one because of a condition that was due to the contaminated water at Camp Lejeune, you might be able to pursue a wrongful death legal claim. According to the Camp Lejeune Justice Act, a legal representative of an individual who became ill and passed away from the contaminated water on the base can bring a legal suit and go after certain types of compensation.
However, you may want to review the circumstances with an experienced personal injury attorney to verify your specific legal options and remedies. These lawyers can determine not only if you have a right to pursue monetary damages but they can also help you obtain the money and justice you and your family need.
Do You Need an Attorney To Pursue a Camp Lejeune Lawsuit?
It is recommended that if you or a loved one is interested in pursuing legal action, you should reach out to a knowledgeable lawyer who has experience handling these complex claims and bringing lawsuits against the government. Filing a lawsuit against the government is a complicated ordeal and involves more than just filling out an application for benefits.
Fortunately, when you work with these attorneys, they can help you put together a compelling legal claim that can prove your injuries and losses and is able to link your condition to the contaminated water at Camp Lejeune, allowing you to go after the monetary damages you need.
How Much Will Working with an Attorney on Your Camp Lejeune Lawsuit Cost You?
Thankfully, most personal attorneys work on a contingency-fee-basis, meaning that you do not pay these lawyers unless they win your case. As a result, there are no upfront fees, and if you are successful in your case, the amount you would owe the attorneys would come out of your potential settlement award or jury verdict.
For more information regarding these fees, you should speak with a personal injury attorney. These legal professionals can go over their fee agreement with you and make sure you understand what you would owe them if they are triumphant with your claim.
Fight for the Justice and Damages You Deserve with Experienced Legal Counsel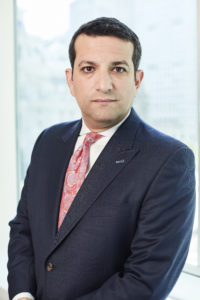 If you suffered a life-altering condition because of the toxic water at Camp Lejeune or have been denied benefits, it is time to finally fight back and pursue a legal suit to go after the maximum financial compensation you are entitled to.
Best of all, you will not have to take on this challenging legal battle on your own. Rather, with an experienced personal injury attorney fighting for your rights, you can continue to focus on your healing and medical treatments while these lawyers do the hard work for you.
Once hired, your lawyers can:
Determine whether you qualify to pursue legal action for the harm you endured.
Go over all the possible legal options you have.
Help you gather all the evidence you need to show the connection between the damages you suffered and the contaminated water, as well as the extent of your losses.
Assist you if your previous VA claim was denied.
Bring in the experts to validate your case and show what happened.
Prepare a strong legal claim on your behalf and explain everything you endured because of this contaminated water.
Pursue a lawsuit, if necessary, and fight for maximum financial damages.
Before you decide on what to do with your Camp Lejeune legal claim, you may want to consider contacting an experienced personal injury attorney and scheduling a free case evaluation. Your lawyers can figure out your next steps, go over the ways they can assist you with this fight, and help you and your family obtain the results you deserve.