How to File a Claim for Camp Lejeune Water Contamination
If you or a family member lived or worked at Camp Lejeune between August 1953 and December 1987, you may face several health issues unexplained by family history. You or your family member may face these health issues because of exposure to contaminated water at Camp Lejeune. If so, there may be benefits available to you. Discuss your legal options today with aCamp Lejeune water contamination lawyer.
The Camp Lejeune Water Contamination Issue
Imagine learning that while you served your country, you encountered known carcinogens that the government knew about. This circumstance appears to have occurred at Camp Lejeune. Despite the time elapsed since the original exposure between 1953 to 1987, the government recently accepted responsibility for the issue.
On August 8, 2022, President Joseph R. Biden signed the Promise to Address Comprehensive Toxics Act (PACT Act). The PACT Act includes a section known as the Camp Lejeune Justice Act. This section addresses medical issues thousands of people face due to contamination in the water at Camp Lejeune, North Carolina.
Toxic leaks subjected many people to harmful chemicals.
These wells supplied drinking water to:
Military families
Daycare facilities and schools
Active service members
Government contractors working on base
Reservists
Guardsman
Unfortunately, until the passing of the PACT Act, victims suffering from exposure to Camp Lejeune toxic water could not seek compensation. Thankfully, victims can now file a claim for benefits for their injuries. This article outlines the process for victims to file a claim for Camp Lejeune water contamination damages.
Chemicals Identified in Camp Lejeune Water
Chemicals identified in the water included:
Trichloroethylene (TCE)
Perchloroethylene (PCE)
Benzene
Vinyl chloride
Other compounds
Unsuspecting residents at Camp Lejeune used the toxic water to clean, cook, drink, bathe, and brush their teeth.
Illnesses Resulting From Water Contamination at Camp Lejeune
During the toxic exposure period, people in Camp Lejeune included military personnel, their families, and base employees, among others.
Many of these people developed illnesses following their exposure, including:
ALS (Amyotrophic Lateral Sclerosis)
Pancreatic Cancer
Aplastic Anemia
Prostate Cancer
Autoimmune Disease - Lupus
Rectal Cancer
Birth Defect / Birth Injury (In Utero only)
Sinus Cancer
Appendix Cancer
Soft Tissue Carcinoma
Bile Duct Cancer
Spinal Cancer
Bladder Cancer
Thyroid Cancer
Brain Cancer
Heart-Related Birth Defects (in utero)
Breast Cancer
Dental Problems
Cervical Cancer
Hepatic Steatosis (Fatty Liver Disease)
Colorectal Cancer
Infertility
Esophageal Cancer
Lupus
Gallbladder Cancer
Miscarriage/ Stillbirth
Hodgkin's Lymphoma
Multiple Sclerosis
Kidney Cancer
Neurobehavioral Effects
Other Serious Medical Conditions
Parkinson's Disease
Lung Cancer
Renal Toxicity
Scleroderma (Systemic Sclerosis)
Non-Hodgkin's Lymphoma
Myelodysplastic Syndromes
If you or one of your family members suffered any of these diseases, you might have a viable compensation claim. While the claims process is complicated, you can ensure that your claim processes correctly by working with a personal injury attorney who understands how to file a successful claim.
The Claims Process Under the Camp Lejeune Justice Act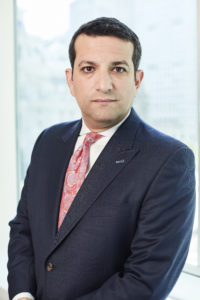 You must submit all claims under the Camp Lejeune Justice Act before August 10, 2024. The first step in the claims process is filing a claims form. Working with a lawyer who understands the complete process can help you understand and submit the correct documentation to prove your claim.
Some required documentation includes:
Proof of qualifying illness
Proof of time served at Camp Lejeune (must be 30 days or more) during the relevant exposure period between 1953 to 1987
Additionally, family members must provide proof of relationship to the veteran and documentation they lived on base during the exposure. Such evidence includes utility bills, tax returns, or base housing records.
You must file the proper forms and documented evidence with the U.S. District Court for the Eastern District of North Carolina. Just because Congress designated the funds for Camp Lejeune victims does not mean the process for claiming these funds will be easy.
Available Compensation for Victims
Veterans who suffered from water contamination-related illnesses may be eligible for full disability benefits. Family members and others might qualify for lifetime medical care at a veterans' facility. However, before determining what costs and expenses you can recover, contact an attorney for support with your legal claim. Having an attorney is particularly important if your claim involves the illnesses of one or more family members or if you lost a loved one due to their exposure.
In most cases, an attorney can help you recover losses associated with:
Diminished earning capacity
Medical expenses
Medical tests and treatments
Those already collecting disability associated with one of the covered illnesses cannot recover for previously collected benefits, although they can claim additional compensation.
What Happens After You Submit a Claim?
Once filed, the PACT Act requires the government to respond to your claim within 180 days (approximately six months). However, what is less clear is the outcome of your claim. Some potential responses include:
Contact and negotiate. While you and your attorney likely arrived at a calculated settlement amount, the government may negotiate with you on this amount following your claim. During this time, you and your attorney can determine whether it is in your interest to settle for a lesser amount.
Deny your claim. The government may initially deny your claim by not responding to your claim within the required response time (180 days) or by notifying your attorney of the rejection. In this case, you retain the right to file a separate lawsuit.
If the government wants to negotiate your claim, your attorney can handle the negotiations on your behalf to help promote the maximum settlement for you or your family members. Your attorney can also give an reasonable idea of how long your Camp Lejeune Claim will take.
Why Hire an Attorney to Process Your Camp Lejeune Claim?
You may wonder why you should hire a lawyer to process a contaminated water complaint.
Here are some reasons why hiring an attorney can support your claim:
Filing your claim. An attorney can help you gather the proper documents as evidence that you suffered due to Camp Lejeune water contamination. Additionally, an attorney can help you determine the maximum financial compensation you deserve.
Negotiating your claim. If your claim results in a lower counteroffer, an attorney can help advocate for the maximum compensation on your behalf.
Potential of a lawsuit. If the government denies your claim, an attorney can file a lawsuit immediately. This support can help you avoid additional delays in getting the compensation you deserve.
Water Contamination Lawsuit Process
Even if you feel ambivalent about filing a lawsuit, you deserve compensation for your or a family member's suffering.
When filing a lawsuit, your attorney will:
Deal with experts. Medical experts can help show a correlation between the illness and the exposure to contaminated water at Camp Lejeune.
Conduct interviews. An attorney will interview numerous friends, family, and coworkers. This process will give your attorney valuable insight to share with a jury how the illness caused by contaminated water has impacted your life.
Negotiations. Personal injury lawyers can skillfully negotiate with claims adjusters. This step will give you a greater possibility of getting a fair settlement.
Presentation of your case. An attorney can present your case to a jury, molding how the jury views your claim and helping them understand why your settlement demands are reasonable.
Ideally, the government will accept your first claim for compensation. However, do not leave your compensation claim to chance. The sooner you begin the claims process, the sooner you can get the full benefits you deserve.
If You Lost a Loved One Due to Water Contamination
Sometimes, you may consider filing a claim because you lost a loved one due to Camp Lejeune water contamination. In these cases, reach out to an attorney immediately, as there is a good chance the government may reject your claim. The cases involving passed love ones are difficult to prove with the needed documentation and evidence.
When you work with an experienced attorney with a proven record of getting results for wrongful death claims, you know they understand the documentary proof required to file a successful claim.
While money can never truly compensate for the loss of a loved one, your family suffered emotionally and financially due to your loss. Securing compensation for funeral and burial costs and out-of-pocket medical costs can help ease the burden on your family.
Remember, time is short for filing a claim. While two years may seem like a long time, millions of victims will file compensation claims. This number could back up processing claims and create a backlog of court cases.
All personal injury claims are complicated. When filing a Camp Lejeune water contamination claim, any errors in the initial filing could result in delays. You can avoid delays by working with an experienced attorney who understands the law and is well-versed in how the process works to secure a settlement.
Contact an Attorney as Soon as Possible
Working with an attorney experienced in handling complicated personal injury lawsuits offers peace of mind and places less stress upon you and your family.
Contact a personal injury lawyer today to find out your legal options and rights under the PACT Act. You served your country honorably and should not have to bear the financial burden of an illness you suffered because of that service.