How Long Do You Have to Accept a Settlement Offer?
If an accident harmed you, you might see numerous issues, including physical problems, emotional trauma, and financial hardships that can forever impact your life. Yet, while accepting money after this devastating ordeal can be critical for you and your family's future, there are often numerous questions that go into these settlement offers.
That is why we will review everything you need to know about these offers, including how long you have to accept the settlement, how to know if the offer is fair to you, and how an experienced personal injury attorney can help you fight for compensation.
What Is a Settlement Offer, and What Does the Process Entail?
A settlement is an agreement to end a dispute without going to trial. This agreement is typically between the victim and the insurance company or the liable party, and the parties often reach it before trial or once the trial starts, when the insurer or the at-fault party offers the victim compensation and the victim accepts this amount.
While this process may seem simple, ensuring that the settlement is fair is not easy, and it is often in your best interest to reach out to an experienced personal injury attorney as soon as possible following your accident. These lawyers tend to have a better idea of how to calculate the settlement offer you need and how to fight for maximum damages.
How Long Do These Settlement Offers Remain Open?
After receiving a settlement offer, the other side may limit the time for a victim to accept the offer. They often do this to entice the victim to settle quickly.
In addition, some states set deadlines for how long these offers can remain open.
That is why if you receive a settlement offer following an accident, you should speak to a knowledgeable personal injury attorney as soon as possible. These legal professionals can help you determine how much time you have to accept these offers and what other options you have if the settlement offer does not work for you.
Before Accepting a Settlement Offer, Consider the Following Factors
If you receive a settlement offer from the other side, it may be tempting to accept this amount quickly, especially if you are unclear about how long the offer will remain open.
However, before you agree to this offer, you have to remember that once you agree, you cannot change the conditions of the agreement or ask for more money when you discover you have further expenses from the accident that the settlement did not cover. For these reasons, before you accept anything, you should consider the following:
Is the Settlement Offer Fair to You
Even though you may believe that the insurance company has your best interests in mind, this is likely not the case. Like other businesses, the insurer wants to make money.
By offering you less than you are entitled to, the more money these companies will make. As a result, it is common for these companies to offer accident victims a lowball settlement amount shortly after their accident when they are most vulnerable in hopes that these individuals do not look into the amount and accept it with no questions asked.
Yet, if these victims do accept it, they cannot go back to the insurance company and ask for more money down the road when they discover the settlement does not cover all of their expenses.
For these reasons, before you accept any settlement offer, you should discuss it with a skilled personal injury attorney. These lawyers can verify whether this amount is fair and covers all of your current and future costs. If it does not, they can head back to the other side and negotiate for more money.
The Severity of Your Injuries
Depending on the circumstances of an accident, the injuries you incur can be catastrophic, including head trauma, spinal cord injuries, and internal bleeding. Worse yet, it may take a long time for you to see how these injuries will affect you, your life, and your future.
Consequently, if you accept a settlement offer before thoroughly analyzing these injuries and having a doctor confirm what type of medical treatments you can be looking at in the future, you can miss out on compensation that you will likely need later on.
As a result, wait until your doctor has confirmed you have reached maximum medical improvement before settling.
Your Total Losses Following the Accident
While most settlement offers include apparent expenses such as medical bills, property repairs, and lost income, they will generally not cover everything, including the total value of your accident.
This means that if you want to ensure you receive a fair settlement offer, you will want to verify that the settlement includes:
Personal property repairs or replacement costs
Replacement domestic services
Past, current, and future medical bills
Lost wages and future lost earnings
Loss of enjoyment of life
Mental anguish
For these reasons, before you accept a settlement offer, you should run the amount by a knowledgeable personal injury lawyer. These attorneys can help you understand the full value of your accident and figure out what is a good settlement for your claim.
Filing a Lawsuit Following Your Accident, How Much Time Do You Have?
Although settlement timelines are not always clear, this is not the only time you have to worry about. The statute of limitations, which is a law that mandates how much time a person has to file their legal case following an alleged offense, will only provide you with a certain amount of time to file your legal suit following an accident.
For instance, in Pennsylvania, you will only have two years from the accident date to file a lawsuit. However, this deadline can change depending on if exceptions apply to the rule.
As a result, if the settlement negotiations are taking too long, you need to stay aware that this can impact your ability to file a lawsuit. Consequently, discuss your case with an experienced personal injury attorney as soon as possible. Your lawyer can not only determine the maximum time you have to file your legal claim but can also ensure you do not run out of time to file a lawsuit.
Factors That Can Help the Settlement Process Move Along
Although there is no specific period for how long a settlement can take, some factors can help with this process and make sure it goes more smoothly. Take, for instance, the following:
Gather Evidence From the Accident Scene
While collecting evidence following an accident may not be a top priority, you should realize that the actions you take after this incident can not only help your case but protect your legal rights and assist with the settlement process. This evidence often includes documents related to the expenses you endured from the accident, photos of your visible injuries, the accident scene, and any other things that can help show what happened.
If you have this evidence ready to go, your attorney can better prepare for settlement negotiations, go after the results you want, and may even shorten the negotiation timeline.
Set Aside Your Emotions
Although settlement negotiations are a stressful time for any person recovering from an accident, control your emotions during this time. This means you should not lose control or let your personal feelings or emotions control the decisions surrounding these settlement talks, or they could potentially cause a delay in you reaching an agreement.
Stay Patient
Settlement negotiations take time. The back and forth between the parties as you try to come to a mutual agreement can take time. That is why you need patience, especially since, in some instances, it can help to hold off on agreeing to a settlement offer to ensure you get one that is fair to you.
Understand Why Cases Settle
Another factor you should understand is the basis of these settlements and why it may be in your favor to go this route. For instance, settlements not only save both parties substantial costs that are often associated with going to trial, but they can also get rid of the stress, anxiety, and uncertainty of taking a claim to trial. As a result, lawyers may want you to try to settle your claim, especially if you can find a financial middle ground with the other side.
If You Cannot Reach a Settlement Agreement, What Are Your Options?
If you and your attorney have gone through the settlement negotiations process with the other side and you cannot come to an agreement, your attorney may decide it is time to proceed to the next step.
This often involves your lawyer filing a lawsuit, even if the settlement talks continue. This can mean that you and the insurance company or the defendant can still settle before you head to trial, but if you do not, you may need to litigate.
How Can a Knowledgeable Personal Injury Attorney Help You Get the Financial Damages You Need After an Accident?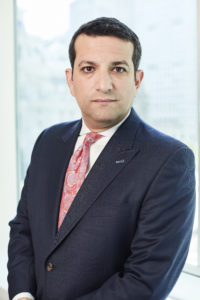 After an accident, you have enough to worry about. The last thing you want to do is stress whether the insurance company or the other side will try to prevent you from getting the money you need or whether you have run out of time to accept the settlement offer. Fortunately, with an experienced personal injury attorney on your side, you will not have to take on this challenging legal ordeal on your own.
Instead, when you retain one of these attorneys, they can:
Discuss the facts of the accident with you in detail, evaluate your legal case, and determine whether your claim is viable.
Help you determine what legal options you should pursue.
Analyze the facts of your case and gather the evidence needed to show what happened, who was at fault, and the damages you endured.
Go over your questions and concerns regarding your legal options and the steps you should take next.
Hire experts that can help substantiate your claim, including medical specialists, economists, and accident reconstructionists.
Prepare legal motions, documents, and files properly and submit them to the appropriate court before time runs out to file a lawsuit.
Handle the settlement negotiations with the defense or the insurance company and go after a just settlement offer.
Take your case to trial if the other side won't provide you with a fair settlement offer, and fight for the maximum economic damages you deserve.