Fort Lauderdale Traumatic Brain Injury Lawyer
Traumatic brain injuries (TBIs) affect the lives of thousands in the Fort Lauderdale-area. Victims of TBIs live with the physical, emotional, social, and financial impairments brain injuries frequently cause. Family and friends of those victims suffer the collateral effects on their relationships, household budgets, and mental health. TBIs often happen because of careless or reckless actions on the part of someone other than the injury victim. In those cases, Florida law entitles victims to obtain compensation to help them recover their health, adjust to their injuries, and move forward with their lives. The skilled, knowledgeable brain injury trial lawyers at The Levin Firm can help TBI victims secure that much-needed, much-deserved compensation. Contact our Fort Lauderdale Brain Injury Lawyers today for a free consultation to learn more.
About Our Fort Lauderdale Traumatic Brain Injury Law Practice
The Levin Firm is an award-winning law firm with offices in Fort Lauderdale, Florida. Over our years of practice, we have earned the trust of our clients through our determined, diligent advocacy on their behalf, which has resulted in millions of dollars in favorable settlements, court judgments, and jury verdicts.
Across our office locations, and especially in Fort Lauderdale, our law practice places a heavy emphasis on fighting for fair and reasonable compensation for victims of preventable traumatic brain injuries. We cannot promise we will win every TBI-related case we handle, but we can give our clients the confidence of knowing their lawyers have an established track record of success in brain injury matters, and a thorough understanding of what it takes to succeed in and out of Fort Lauderdale courts.
Common Causes of Fort Lauderdale Traumatic Brain Injuries In Cases We Handle
A traumatic brain injury typically results from a violent blow, jolt, or penetrating injury to the head that subjects the brain to forces that twist, shift, deform, or directly damage the brain within the skull. Damage to brain tissue can occur from the initial impact, as well as from subsequent bleeding, swelling, and pressure within the skull.
In and around Fort Lauderdale, residents, workers, and visitors frequently suffer TBIs in connection with:
Motor vehicle accidents, which constitute the most common cause of traumatic brain injury in adults;
Falls, a frequent cause of TBIs in older adults and children;
Violent assaults, including being struck by objects and gunshot wounds;
Sports injuries, especially those suffered in high-contact or high-impact sports; and
Explosions and concussive blasts, which may commonly affect firefighters or soldiers.
The team of trial lawyers at The Levin Firm has years of experience representing clients who suffer traumatic brain injuries in these and the other types of accidents and incidents.
Fort Lauderdale TBI Victims' Rights to Compensation
Anyone in Fort Lauderdale who suffers a TBI because of someone else's dangerous or wrongful actions may have legal rights under Florida law to obtain compensation for their injuries and losses. In addition, Fort Lauderdale workers may have the right to receive workers' compensation benefits after suffering a TBI on the job, even if their own actions contributed to that injury.
At The Levin Firm, we work to secure whatever compensation our clients may have the right to receive for their traumatic brain injury.
Every case differs, but in general, through insurance claims and lawsuits our clients may have the ability to receive payment for:
Medical expenses (past, present, and future) associated with treating their TBI and any related health conditions or complications;
Other out-of-pocket expenses they have because of their TBI, such as the cost of seeking help with day-to-day activities that a brain injury makes difficult;
Lost wages and income the TBI victim did not earn, or may not earn in the future, due to the impairments and challenges caused by the injury;
Pain, suffering, harm to personal relationships, and diminished quality of life resulting from the TBI and its symptoms; and
Sometimes, punitive damages against the party at fault for causing the TBI, when that party engaged in extremely wrongful behavior.
No one can guarantee that an insurance claim or lawsuit will end in a Fort Lauderdale TBI victim securing compensation. Victims and their families can increase their odds of a favorable outcome, however, by retaining the services of a skilled, experienced brain injury law firm like The Levin Firm that has a track record of success on behalf of TBI victims.
How We Help Fort Lauderdale TBI Victims
The Levin Firm's mission is to secure full and fair compensation for our clients to help them confront the challenges of healing from and living with an injury they suffered through no fault of their own. Our clients with traumatic brain injuries face some of the most profound and frustrating difficulties, which is why our team works tirelessly on their behalf no matter where their cases take us.
As anyone who lives with a brain injury knows, every TBI is unique. No two patients have exactly the same injuries, symptoms, or uphill climb to regain their health and rebuild their lives.
By the same token, every case we handle for Fort Lauderdale victims of TBI requires an approach carefully tailored to meet our client's unique and specific needs.
In any given case, we may:
Investigate the causes of a client's traumatic brain injury;
Identify any individual, business, organization, or other entity who may owe damage to our client;
Plan a strategy for recovering compensation on our clients' behalf that meets their unique medical, personal, and financial needs;
Prepare insurance claims and lawsuits that assert our clients' rights and demand fair and reasonable compensation;
Communicate regularly and clearly with our clients about their cases;
Negotiate with opposing parties in hopes of achieving a reasonable settlement of our clients' claims; and
Go to court to represent our clients' interests in front of Fort Lauderdale judges and juries in hearings and trials.
Contact our team today to learn how we may help you obtain full and fair compensation for the harm caused by your TBI.
Frequently Asked Questions About Fort Lauderdale TBI Cases
People who seek our help at The Levin Firm often come to us loaded with questions about how the law can help them address the physical, emotional, social, and financial challenges of a TBI. A member of our team is always happy to try to answer those questions in a free initial consultation. You may also find general answers to some of those questions below.
Who can I sue for causing my Fort Lauderdale TBI?
That depends entirely on how it happened. Given the numerous potential causes of a TBI, we cannot possibly list every party who might have a legal liability to a Fort Lauderdale TBI victim. We can give you some examples, though.
As a general matter, anyone who caused your TBI through unreasonably dangerous decisions or actions could owe you damages.
Other parties who, by law, must answer for the actions of others may also have a legal liability to you.
If your TBI happened in a car accident, for example, then the other driver, the other driver's employer, an automotive manufacturer, and even a local government, could have liability to you for your traumatic brain injury;
If you suffered a TBI in a fall, then the owner or manager of the property where you fell, or anyone else responsible for a dangerous property condition that contributed to your fall, could have liability; and
The perpetrator of a violent assault, and possibly the owner or operator of the location where it happened, could owe you damages for a TBI.
In a nutshell, the details matter. To find out who may owe you compensation for a TBI you suffered in Fort Lauderdale, contact The Levin Firm today.
Can I sue for a TBI I sustained at a Fort Lauderdale workplace?
Maybe. As we mentioned above, for any brain injury you suffer on-the-job in Fort Lauderdale, your most likely source of compensation will consist of the workers' compensation insurance that Florida law requires your employer to carry. If workers' comp covers you, then the benefits you likely have a right to receive may include payment for your medical expenses and temporary or permanent disability payments.
Workers covered by workers' comp usually cannot sue their own employers or coworkers for their injuries, absent extraordinary circumstances. They may, however, have the ability to file a lawsuit against a third party—someone other than an employer or co-worker—if that party's decisions or actions contributed to the cause of their TBI.
The Levin Firm's experienced Fort Lauderdale brain injury lawyers can help TBI victims secure compensation through workers' compensation, a lawsuit, or both. Contact us today to learn more.
What is my Fort Lauderdale TBI case worth?
We can't say for certain without knowing the details of your case.
In general, the amount of money you might have the right to receive for your traumatic brain injury, and the chances of you receiving the full amount, vary depending on:
The severity of your TBI and the impact of its symptoms on your life affect both the amount of money the TBI may cost you in medical and other expenses and lost wages, and the sum which you should receive for your pain and suffering.
The strength of the evidence and your lawyer's arguments in your case will affect how willing the parties at fault and their insurance companies may feel to settle your case for the full amount of your damages, and the probability of you winning if your case goes to court.
The availability of money to pay damages to you, such as through insurance coverage or the assets of the party who owes you compensation, has a practical impact on the value of your case.
The most reliable way to get an idea of the value of your Fort Lauderdale TBI case is to speak with an experienced brain injury lawyer from The Levin Firm as soon as possible after your injury.
What can I do to help my Fort Lauderdale TBI case succeed?
Most importantly, get the medical care you need and stick to your doctor's treatment plan. Go to your therapy sessions. Take your medications. Do everything you can to take care of yourself and to address the challenges of living with a TBI.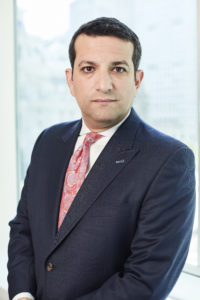 Seeking and sticking with medical care serves numerous important purposes. First, it promotes your health and wellbeing, which is priority number one. Next, it creates medical records that your brain injury attorney can use as evidence to support an insurance claim or lawsuit. Finally, it protects the value of your case by making it impossible for anyone to argue that you bear the blame for your injuries.
How much does a Fort Lauderdale brain injury lawyer at the Levin Firm cost?
The Levin Firm offers free initial consultations to anyone who wants to learn about their legal rights and options after suffering a TBI in Fort Lauderdale. In the cases we agree to handle for TBI victims, we also virtually always work on contingency, which means our clients do not pay us any money upfront or as the case goes along. Instead, we work for a percentage of any money we recover for our clients. We only get paid if you get paid, in other words.
Never let your financial worries keep you from speaking with a skilled brain injury lawyer about your TBI.
Your Knowledgeable, Hard-Working TBI Lawyers in Fort Lauderdale
Through our years of representing victims of preventable injuries, the lawyers of The Levin Firm have a keen understanding of just how difficult and frustrating life can feel after you suffer a TBI. You may wonder whether life will ever get back to normal. You may worry about how you will pay your bills. You may feel depressed, anxious, or confused about the direction your life has taken.
Obtaining full and fair compensation from the party who caused your TBI will not eliminate the challenges life has in store for you as you heal. It can, however, provide you with essential financial support for your journey, and give you a sense that you have obtained a measure of justice.
To learn more about your rights and options after sustaining a TBI in Fort Lauderdale, contact The Levin Firm or call (954) 715-3260 for your free case consultation.
Fort Lauderdale Office
Attorneys Gabriel Levin and John Mattiacci at The Levin Firm welcome the opportunity to meet and work with you.