FedEx Truck Accidents and Liability for Your Serious Injuries
The increase in online shopping makes package and material transport services like FedEx all the more valued. Increased demand for shipped items places FedEx drivers under pressure to make deliveries promptly. This pressure can lead them to take careless risks that harm others. If you experienced serious injuries due to a negligent FedEx truck driver, you may want to discuss your case with a truck accident lawyer today. A lawyer experienced with commercial vehicle accidents can help you pursue possible compensation for your damages.
Type of FedEx Trucks
The type and volume of items transported determine the type of FedEx truck and service used. Straight trucks, truck tractors, trailers, and vans are the most common vehicle types seen on highways and city streets.
In addition to packages and letters, FedEx drivers also deliver such general freight items as:
Household goods
Building materials
Machinery
Refrigerated items
Agricultural supplies
This list is just a few examples of the types of materials transported by FedEx drivers. No matter the type of FedEx truck involved in a serious crash, losing the load is a serious possibility. There is often no time to react and nowhere to go to avoid the accident.
Dangerous debris, along with the forceful impact of the collision, can leave you with life-changing injuries. If you experienced serious trauma due to an out-of-control FedEx truck, you may want to contact a truck accident attorney. Providing an attorney with the facts of your accident—like the type of FedEx truck and the type of load carried—could help them determine liability for your damages.
Examples of FedEx Driver and Truck Violations
Data from the Federal Motor Carrier Safety Administration (FMCSA) lists the types of driver violations and truck inspection issues associated with FedEx.
Among the most common types of driver violations are:
Speeding: The FMCSA reports that drivers violate posted speed limits by as much as 15 miles per hour.
Inattentive driving: This type of dangerous driving includes using cellphones and other forms of distracted driving.
Lane diversion: FedEx drivers are often cited for improper lane changes and failing to remain within their lane.
Commercial truck drivers face tougher blood alcohol concentration (BAC) levels than other drivers. The 0.04 percent level can harm —and possibly end —a driver's career.
Aggressive driving and road rage are additional possibilities. This type of behavior is inexcusable. If you suffered serious injuries due to a FedEx driver's dangerous actions, consider discussing your case with a truck accident lawyer as soon as possible.
There are more than 200,000 FedEx vehicles, making your chances of encountering one during your daily travels more likely. Unsuspecting motorists, pedestrians, and bicyclists have no way to predict an unsafe truck's mechanical dangers.
These dangers include such violations as:
Unsafe tire tread depth
Brake system pressure loss and other issues
Inoperable working lights and signals
Windshield violations, including inoperative wipers
Failure to comply with mandatory inspection requirements can result in an unsafe truck. An unsafe truck can not only seriously harm you but perhaps result in the tragic death of a close loved one.
When a FedEx Truck Accident Is Fatal
The news that a loved one died due to the reckless actions of a FedEx driver is devastating. Learning of your loved one's death can leave you feeling confused and overwhelmed by your situation.
A fatal FedEx truck accident impacts those left behind financially, emotionally, and psychologically. Pursuing a wrongful death case is typically a challenging and complex process.
A wrongful death lawyer can determine if your relationship to the decedent qualifies you for legal action.
If you are the parent, spouse, child, or representative of the estate, your lawyer may seek the following types of compensation for your loss:
Medical costs relating to your loved one's final days
Funeral and burial or memorial expenses
Wages lost due to your loved one's untimely death
Potential future earnings, had your loved one survived
Loss of the companionship your loved one provided you
Each wrongful death case is different, and the outcome of your case depends on various factors. A wrongful death lawyer works hard to secure the best possible outcome for their clients.
The permanency of your loss is something money can never replace. However, a wrongful death claim and lawsuit can serve as a possible form of justice and help ease your financial stress.
Serious Injuries Change Your Life
The mounting medical costs that result from your FedEx truck accident are stressful and unfair. In addition to dealing with your injuries, you most likely face an inability to work—perhaps forever.
Regardless of whether you have medical insurance, you should not have to pay out-of-pocket for your damages. The reckless actions of the FedEx driver responsible for your harm should face accountability. A large FedEx truck is no match for a passenger vehicle, motorcycle, bicyclist, or pedestrian.
The following list contains just a few examples of how a FedEx truck accident could affect your life:
Traumatic brain injury: A severe brain injury disrupts normal brain function, according to the Centers for Disease Control (CDC). You or a loved one may require a lifetime of personal and medical care.
Permanent paralysis: A spinal cord injury often results in paralysis, affecting a patient's mobility. The Christopher and Dana Reeve Foundation reports that a lifetime of care can cost millions of dollars throughout a patient's lifetime.
Broken bones: An accident involving a FedEx truck can leave victims with more than one broken bone. The type and location of the break can involve multiple surgeries and a long recovery.
Internal injuries: If left untreated, an internal injury such as internal bleeding can result in serious health complications. Organ damage and other complications are dangerous and, in some cases, life-threatening.
These are just a few of the more serious types of injuries possible in a FedEx truck accident. Such an accident can happen in a second, yet the impact on your life can last forever.
If you or a loved one suffered serious injuries that changed your life and resulted in massive medical costs, a lawyer can help you. You are not alone during this most stressful time.
How a Lawyer Can Protect Your Best Interests
FedEx is a large corporation; one that you should not fight alone. The powerful insurance companies and legal teams that represent FedEx can daunt victims fighting truck accident cases.
A commercial truck accident lawyer understands how to best handle a case involving FedEx. Most truck accident cases settle without proceeding to trial. If efforts to settle out of court fail, a trial is typically an option for pursuing the compensation you deserve.
While each case is unique, pursuing compensation can help pay your bills when you suffer harm due to no fault of your own. The negligent actions of the FedEx driver demand justice.
A FedEx truck accident lawyer could fight for the following types of damages in your truck accident case:
Medical costs: Medical costs associated with such services as medical transport to the hospital, treatment, procedures, and more.
Continuous medical costs: Medical costs that are ongoing, such as a skilled nursing facility or expensive prescription medications.
Lost wages: The income you missed earning due to your recovery.
Potentially lost wages: The income lost due to injuries that prevent you from returning to your job or career.
Pain and suffering: The mental anguish you experienced due to the accident.
If an insurance company representing FedEx offers you an out-of-court settlement, you may feel tempted to accept it. While the amount offered may seem like the answer to your financial stress, it is a one-time offer. Accepting it closes your claim and prevents you from pursuing compensation later. Should you experience medical complications from your injuries, you are generally not allowed to pursue legal action.
Hiring a lawyer can help protect your best interests during this time of great turmoil in your life. A lawyer familiar with FedEx truck accidents can help you by reviewing the settlement offer.
A lawyer can also:
Negotiate for a settlement offer that protects your future financial needs.
Handle phone calls, paperwork, necessary court filings, and aggressive insurance adjusters.
Gather information and evidence relating to the accident.
Keep you informed of the latest developments in your case.
Prepare your case for a possible trial.
These are just a few examples of how a FedEx truck accident lawyer can assist you with your case. Having someone on your side can ease your mind as you undergo medical procedures or mourn a loved one.
Contact a Lawyer as Soon as Possible
To pursue compensation for your damages, you should consider contacting a lawyer without delay. After you seek medical attention, contact a law firm for a free case evaluation. The statute of limitations for filing your case may expire, leaving you with no legal options for seeking compensation.
Most truck accident lawyers work on a contingency fee basis. This means their fee depends upon the outcome of your case. If they cannot secure compensation for you, you generally owe nothing. If they win your case, they collect their fee from the awarded amount. Speak with an attorney for more information about their payment structure.
There is not generally an upfront fee or retainer for victims of FedEx truck accidents. If you were a victim of a careless FedEx truck driver, do not let the fear of legal fees prevent you from pursuing justice for your injuries or loss.
FedEx Truck Accidents: Why Legal Representation Matters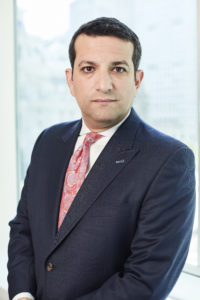 Delivering packages promptly is the ultimate goal of most delivery services. When a FedEx driver speeds, drives distracted, or engages in road rage, the results are generally life-changing for everyone involved.
FedEx is a large company that generates more than 35 billion in yearly revenue. While the FedEx trucks and vans sighted along highways and city streets are just one component of the company, they are what most people encounter daily.
If your serious injuries or loss of a loved one resulted from a FedEx driver's negligent actions, you may want to contact a lawyer today. The sooner you seek a free case evaluation, the faster they can get to work building a compensation case.
Do not allow assertive insurance adjusters to pressure you into signing documents without legal representation. Accepting a settlement on your own places you at risk for accepting less than you deserve.
A truck accident lawyer stands by your side throughout your case. Cases involving wrongful death can be especially emotional, and you will generally find wrongful death attorneys to be caring and compassionate. They understand the shock and enormous grief you feel.
The arrival of a highly anticipated package is exciting. When a FedEx truck driver takes risks behind the wheel to deliver a package, the consequences are often dangerous and sometimes deadly for others. The impact can leave emotional and physical scars that last a lifetime.
Time passes quickly when you suffer injuries or grieve for a loved one. The days, weeks, and months that follow blend together. Taking immediate action in discussing your case with a lawyer is a smart idea for protecting your best interests. A delay in contacting an attorney could place you at risk of narrowing down your legal options.
FedEx and those who represent the corporation have a responsibility to share the road safely. If your accident injuries resulted from a negligent FedEx driver, consider contacting a truck accident lawyer now. Referring insurance adjusters to your lawyer allows you the time you need to focus on your recovery or your loss.