Burn Injuries in Car Accidents
Vehicle occupants seldom sustain burn injuries in car accidents. When accident-related burns do occur, they often cause severe pain, disabling injuries, and sometimes death. Patients with severe burn injuries usually endure a lengthy recovery process. They live with scarring, discomfort, and consequential damages that often last for weeks, months, or years.
If you sustained burns in a car accident, you already understand that recovery is often complicated. As a burn victim, you endure intensive treatment and therapy. As you heal and recover, you must manage costly medical bills, lost wages, and other unanticipated losses.
If burn injuries disable you, the ongoing financial losses can change how you live. You won't necessarily return to your pre-accident health despite comprehensive medical attention and recovery efforts.
When a negligent driver causes your car accident, you need a legal representative working to hold them accountable. When you work with a burn injury attorney, they can protect your legal rights and determine if a negligent party owes you compensation.
How Car Accidents Burn Injuries Occur
The National Highway Traffic Safety Administration has researched burn injuries in car accidents multiple times over the past few decades. Their research consistently confirmed that very few accident-related fires occurred each year.
The public was still concerned about the potential for danger for several reasons.
Post-crash fires often cause significant harm to already-injured vehicle occupants.
When a car door jams or a crash causes a structural collapse, injured occupants become trapped and can't escape a fire if one occurs.
An incapacitated victim can't always escape, even if structural damage doesn't entrap them.
The NHTSA saw vehicle fuel systems as the primary problem. Fuel is highly combustible and sometimes leaks and ignites fires after a collision. With fuel as an accelerant, post-accident fires spread quickly and cause extensive damage. When they enter a passenger compartment, they easily cause burn injuries and fatalities.
Federal Regulations Reduced Fire and Burn Risks
The NHTSA viewed risk reduction as preferable to victim rescue. In 1967, they issued a federal regulation that compelled car manufacturers to address fuel system vulnerabilities. The original federal regulation, §571.301 Standard No. 301; Fuel system integrity applied to private passenger cars only.
Also known as Federal Motor Vehicle Safety Standard (FMVSS) 301, this regulation originally established criteria for front-end impacts. They were a factor in 60 to 70 percent of fatal and non-fatal vehicle crash fires. Subsequent 301 modifications regulated pickup trucks, buses, private passenger vehicles under 10,000 pounds, and later large buses. The current regulation requires that vehicle fuel systems meet standards for front, rear, and side impacts and rollovers.
Because of fuel tank positioning, fires occur three times as often during rear-end impacts as they do in other types of crashes. NHTSA evaluations have shown that Standard Number 301 caused a significant reduction in car accident-related fires and burn injuries. Since 1980, the National Fire Protection Association documented a 60 percent reduction in vehicle fires. Unfortunately, post-collision vehicle fires haven't stopped completely.
Electrical Vehicle Regulation
With the proliferation of electric vehicles on the road, NHTSA introduced §571.305 Standard No. 305; Electric-powered vehicles: electrolyte spillage and electrical shock protection. The federal regulation establishes vehicle manufacturing guidelines to protect EV owners from post-accident shocks and fires.
When a crash occurs, EV batteries sometimes leak volatile liquid organic electrolytes, which can ignite a fire. These conditions put vehicle occupants at risk and endanger first responders while extinguishing a fire.
Electric vehicles also experience a condition UL Research Industries describes as thermal runaway. It occurs due to internal or external defects or the type of damage an electric vehicle experiences during a crash. This dynamic sometimes causes post-car accident shock, fire, and explosion hazards.
Electric Vehicle Safety Risks
The National Transportation Safety Board report "Safety Risks to Emergency Responders from Lithium-Ion Battery Fires in Electric Vehicles" assessed EV fire risks for emergency personnel. They determined that, in some instances, "stranded energy" sometimes reignited EV batteries several additional times after first responders extinguished the initial fire. Presently, safety agencies have documented news stories about EV fires and shock hazards. They have no statistics on resultant burn injuries.
Considering the potential hazards, electric vehicle manufacturers may share liability for fire and electrical damages and injuries. They may knowingly subject EV owners and first responders to adverse outcomes by installing lithium-ion batteries in their vehicles.
Frequency of Car Accidents With Occupant Burn Injuries
The National Fire Protection Association maintains records on fire-related injuries nationwide. Their research shows that auto accident burns occur less frequently than other crash-related injuries. Still, vehicle fires account for 10 percent of all civilian fire deaths and 10 percent of reported fire-related injuries.
The NFPA's most recent research reveals these additional post-collision fire trends.
NFPA vehicle fire statistics estimate 212,500 vehicle fires, 560 civilians (non-responder) deaths, 1,500 civilian injuries, and $1.9 billion in direct damage. Most of these vehicle fires involved older vehicles with mechanical or electrical failures or malfunctions. This is a concern as more vehicle owners are retaining their aging vehicles.
Although malfunction and failure cause most car fires, collision is the primary cause of fire-related vehicle fatalities.
Statistics from a recent NFPA five-year study determined that car accidents caused 7,800 fires, 212 fatalities, and 220 Injuries.
Statistics for this five-year period show the following demographics for accident-related fire fatalities: 80 percent male, 44 percent between ages 15 and 34, and 10 percent 65 or older.
Most highway vehicle fires occurred between 3:00 p. m and 6:00 pm. Only nine percent occurred between midnight and 3:00 am, but they accounted for 21 percent of highway vehicle fire fatalities. The NFPA speculates that these early morning fire deaths sometimes result from driver fatigue or impairment.
Types of Burn Injuries in Car Accidents
The occupants don't always sustain catastrophic burns when a vehicle fire occurs. Many walk away with minor burns that heal quickly but still cause pain and scarring. The most serious burns severely damage a victim's skin, underlying tissues, and support structures. They require extended recovery periods and often cause scarring, impairments, ongoing pain and itching, and a complex array of other issues.
The Six Degrees of Burn Injuries
When a car accident involves a gas-fueled fire, victims sustain injuries from direct contact with flames and burning materials. Electric vehicles expose accident victims to hazards that cause fires, electrical shock, and thermal burns.
The National Institutes of General Medicine and Sciences Burns page explains what happens when a victim sustains one of the six degrees of burn injuries.
The higher-degree burns cause significant pain, complicated recoveries, and temporary or permanent impairments.
When people endure intense fires or powerful electrical shocks, they often spend their lives with disfiguring scars, limb amputations, permanent and disabling conditions, and ongoing pain. Burn severity, age, and physical condition also play a role in the healing process. These and other factors make each person's recovery experience unique.
To help victims and families understand the issues, Model Systems Knowledge Translation Center publishes online resources and media presentations. They compile medical information and technical reports and translate them into easy-to-understand formats. MSKTC fact sheets discuss the challenges inherent to a burn victim's healing process. Many patients experience common symptoms, which often continue for years.
Burn Injury Damages
When negligent people or entities cause burn injuries in car accidents, a burn injury lawyer determines if they can recover compensation for their injured clients. They identify the legal issues and analyze relevant evidence to assess the responsible party's negligence. Lawyers prepare their case files to prove each allegation.
When appropriate, they resolve burn injury cases through negotiation, Alternative Dispute Resolution, or trial. Damages become a critical issue when presenting a case. When a burn injury lawyer seeks financial compensation for their client, a settlement usually includes economic and non-economic damages.
Economic Damages
When an attorney seeks economic damages, they usually employ a straightforward process. A legal professional totals incurred medical bills, services, medical transportation, wages lost due to disability, and other calculable costs. The settlement value becomes more involved when the injured person anticipates future treatment. This often requires that an economic expert project future expenses and reduce them to present-day value.
Non-economic Damages
Non-economic damages often include pain and suffering, personal impairments, permanent disfigurement, scars, and other injury-related complications. These damages are personal to the injured person, so lawyers, insurance companies, and courts don't have a one-size-fits-all evaluation norm. They negotiate or award non-economic damages based on relevant evidence.
As non-economic damages consider the burn victim's personal experiences, the injured person provides the most meaningful insight into their injury, healing, and recovery challenges. Medical records describe injury-related issues from a clinical standpoint, but a burn victim provides a highly personal view.
Documenting Non-economic Damages
As months or even years usually pass before a burn victim heals enough to consider settlement, the injury details often fade. When they document their day-to-day recovery, they capture the critical details that ultimately support their case. You don't need complicated documentation, just a daily journal of personal experiences. A smartphone recording app allows a patient to document details if writing proves difficult.
Getting the Details
Burn recovery involves a range of symptoms and concerns. Even after a patient recovers from the initial trauma, problems sometimes continue indefinitely. As burn victims go through healing, recovery, and rehabilitation, they deal with a range of issues that determine their non-economic damage value.
These and other issues become significant as a car accident burn victim's lawyer considers settling their claim or filing a lawsuit.
Pain: Even a minor burn injury can cause pain. The discomfort intensifies based on the burn severity.
Itching: Itching occurs as the body heals, recovers, and often beyond. It disrupts sleep, work and school, and physical activities.
Image concerns: Scarring often changes a burn patient's physical features and distorts their self-image. Revision surgery can't always eliminate disfiguring scars.
Mental health issues: PTSD, hopelessness, sadness, and mental health challenges regularly affect many burn victims.
Sleep difficulties: Poor sleep quality becomes a long-term issue for 50 percent of patients with serious burn injuries. Itching, pain, nightmares, sleep apnea, contractures, and breathing problems disrupt traditional sleep patterns.
Sensory losses: Burn victims with severe injuries sometimes experience hearing loss, vision and voice changes, memory loss, balance difficulties, tingling, hand and foot numbness, and other ongoing symptoms.
Delirium: Some burn patients experience confusion, lack of awareness of their surroundings, disorientation, and other signs of delirium. Causes include drug treatments and sleep disruption.
Lifestyle changes: Severely burned patients sometimes change their home environments and family relationships to accommodate their disabilities. Financial losses often force them to change where and how they live.
Dietary changes: Severely burned patients must modify their daily nutrition intake to improve healing, support their immune systems, minimize infection, and maintain their weight and muscle mass. The required food and supplements add additional recovery expenses.
Ongoing disabilities: Some burn patients must manage impairments that affect the rest of their lives. While some return to their previous jobs, others must find employment alternatives.
Severe burn injuries often leave victims dealing with the consequences throughout recovery and sometimes over their lifetimes. Problems often worsen when burns affect an extensive area of the body, cause a high degree of damage, or require digit, leg, hand, or arm amputation.
Do You Need a Car Accident Attorney?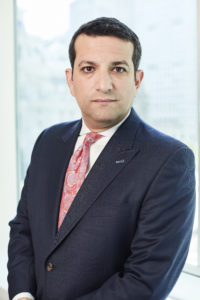 Burn injuries in car accidents present complex scenarios and potentially severe injuries. If a negligent driver injured you, you should never try to handle your claim without legal assistance.
You need a seasoned car accident burn injury lawyer who will protect your legal rights beginning on day one. When you establish a working relationship, your attorney works on your behalf. They can investigate your accident, assess liability issues, and determine your potential for recovering compensation.
When you schedule a free consultation, a legal representative discusses your case, answers your questions, and explains your legal options. A Levin Firm's car accident lawyer can help you decide whether to make a claim or file a lawsuit.