​Bicycle Accident Injury Statistics
Statistics are both subjective and objective, and both are dependent on personal interpretation. Bicycle accident statistics are significant since they help cyclists and motorists make good choices and informed decisions as they share the roadways on our city streets and suburban neighborhoods.

These numbers and percentages help city municipalities, safety coalitions, and consumers measure performance and analyze problems. Although cycling is a healthy activity, it comes with a high risk of injury, and having a skilled bicycle accident lawyer can help victims get the compensation they deserve.
Cycling Is Big Business
Research tells us there are 52 million bicycle riders in the United States pedaling to and from work, in the popular sport of mountain biking, or just for pure enjoyment; as a nation, we spend $6.9 billion a year on bikes and accessories. Despite its popularity, bicycling is one of the most dangerous forms of transportation.
Where Do Most Bicycle Accidents Happen
"Nearly 1,000 bicyclists die and over 130,000 are injured in crashes that occur on roads in the United States every year."—Centers For Disease Control
According to the National Highway Traffic Safety Administration (NHTSA):
79 percent of bicycle accident fatalities happen in urban areas
21 percent of bicycle accident fatalities occur in rural communities
Bicycle accidents occur on major roadways, at intersections, on the shoulders of a road, in parking lanes, bicycle lanes, on sidewalks, and during those times when a biker is entering or leaving a parking lot.
Cyclists Have Both Rights And Responsibilities
The League Of Americal Bicyclists ranks Pennsylvania ad number 12 out of 50 in what they consider a bicycle-friendly state. Bicycle laws vary by state, and in some instances, by city. Ignorance is not a legal excuse, and it is important that both motorists and cyclists understand what is expected and mandated when it comes to bicycle safety.
For example, in Pennsylvania, motor vehicles must allow 4 feet of distance when overtaking a bicycle—this is not the cyclist's responsibility. Bikers have legal responsibilities also.
All bikes in Pennsylvania must have the following:
A braking system that can stop the bicycle at 15 feet
If ridden between sunset and sunrise, a front light visible at 500 feet
A rear red reflector visible from 500 feet
Amber reflectors are positioned on both sides of the bike,
Common Causes of Bicycle Accidents
Bicycle riders have the same rights on the roadway that motorists do the majority of bicycle accidents are caused by motorists.
Some examples include:
Distracted driving, such as eating, personal grooming, using electronic devices, and holding conversations with passengers
Impaired drivers under the influence of drugs or alcohol
Drowsy or fatigued driving
Speeding or reckless driving
Following too close to a bicycle
Dooring (a driver or passenger opens a car door to an oncoming cyclist)
The staggering numbers reported in recent years:
425.910 bicyclists were injured in 2020
California, Florida, Colorado, and New York have the highest number of bicycle deaths
Alcohol involvement was reported in 34 percent of the traffic crashes that resulted in cyclists fatalities
36 percent of all bike fatalities are due to speeding
58 percent of bike fatalities are due to distracted driving
Male bikers are four times more likely to be injured in an accident than female cyclists
32 percent of bike fatalities happen at intersections
Negligent road design or maintenance
Some common road defects that cause serious bicycle accidents include:
Potholes
Cracked pavement
Shoulder drop-offs
Inadequate signage
Broken traffic lights
Misplaced road signs
Sewer grates
Overgrown vegetation
Missing or faded bicycle lane markings
Some Of The Ways Motor Vehicles Collide with Bikes
Although there are laws and regulations in place so that motor vehicles and bicycles can safely share the roadways, accidents will happen. The Bicycle Coalition of Greater Philadelphia reports across Pennsylvania there were 24 bicycle fatalities in a recent 12-month period; this was the highest in 20 years.
Head-on collisions happen when the front of a car or truck crashes directly into the front of a bicycle. A common cause of this type of crash is when a motor vehicle driver turning fails to yield to an approaching cyclist.
Another possibility of a head-on collision is a car driver going the wrong way. Although the bicycle is stopped by the impact, the rider remains in motion and typically is thrust over the handlebars and onto the street. Speeding, or following too closely, are major causes of rear-end crashes between a bike and a car.
Side-impact car vs. bicycle accidents is frequently the result of a motor vehicle driving too close to the biker and bumping into the cycle.
Serious Injuries Are Possible in a Pennsylvania Bike Accident
Bicyclists are prone to suffer catastrophic injuries when involved in a roadway accident. Like motorcyclists, bicycle riders have little or no protection when being struck by a motor vehicle or falling off a cycle due to a roadway defect. Bicyclists who are victims of an accident may experience any or all of the following injuries:
Head trauma
The annual cost of traumatic brain injuries in the United States is $48.3 billion, and the cost of caring for a survivor of severe traumatic brain injury is between $600,000 and $1,875,000 over a lifetime. One-third of non-fatal bicyclist injuries are to the head.
No state has a universal bicycle helmet law. However, some do require helmet use for certain age riders although recommended, thirteen states don't mandate the use of helmets for bikers (Arkansas, Colorado, Idaho, Indiana, Iowa, Minnesota, Nebraska, North Dakota, South Dakota, South Carolina, Utah, Vermont, and Wyoming) Head trauma can result in concussions and a traumatic brain injury.
A concussion can result in a victim experiencing :
Problems speaking
Dizziness
Memory loss
Cognitive impairment
Fatigue
Concentration problems
Confusion
Headache
Vision disturbances
Nausea or vomiting
Ringing ears
Sensitivity to light
Loss of smell or taste
Trouble falling asleep
Mood swings
Personality changes
These symptoms can last anywhere from a few weeks to several months, leaving an accident victim unable to work.
A traumatic brain injury (TBI) is one of the most severe bicycle injuries. During a recent ten-year lookback period, about 596,972 people were treated in emergency rooms throughout the country for traumatic brain injury.
The National Institute of Health reports those diagnosed with TBI can experience:
Seizures
Nerve damage
Blood clots
Infection
Stroke
Coma
Traumatic brain injuries are one of the leading causes of death for injured bikers in the United States. The long-term effects of a TBI can include learning disabilities, memory issues, and sensory deficits. A victim with a traumatic brain injury may have problems speaking, difficulty writing, and an inability to communicate their thoughts and feelings. These injured bikers are often left with permanent consequences sometimes for a lifetime.
It is not unusual for a traumatic brain injury to result in:
Social isolation
Damaged family relationships
Aggressive behavior
Poor self-control
Depression
Anxiety
Mood swings
Spinal cord injury
"Of more than 12,000 sports-related spinal injuries among U.S. adults, researchers found that a full 81 percent were due to bicycling mishaps."—UPI Health News
Paralysis is often a consequence of a spinal cord injury.
Injured bicyclists may face a lifetime confined to a wheelchair, in addition to:
The ability to feel heat or cold
Loss of bowel or bladder control
Spasms
Changes in sexual function
Intense pain
Respiratory issues
The financial costs of a spinal cord injury typically go down after the first year of treatment. At its most severe form, a spinal cord injury will cost a patient about one million dollars during the first year after injury and then $184,000 annually.
Fractures
Broken bones are commonplace in bicycle accidents. Fractures are serious injuries and may require hospitalization, surgery, and extended periods of inactivity followed by intensive rehabilitation. A broken bone, depending on the severity and location) can affect an accident victim's ability to bathe, dress, or perform personal hygiene functions without assistance.
Some possible consequences of broken bones include:
Excessive bleeding
Nerve damage
Infections
Muscle damage
Internal organ damage
Decreased strength
Joint pain
Limited range of motion
"Long bone fractures have a considerable impact on many facets of a patient's life. In some cases, the fracture prevents patients from working and meeting financial obligations. The injury limited previously normal social interactions and pre-injury functioning."—National Library of Medicine
Facial trauma and dental injuries
In addition to eight cranial bones, the human skull has 14 facial bones that form the structure of the nose, cheeks, mouth, and jaw. Our face also contains blood vessels, nerves, muscles, and sensory organs.
Facial injuries following a bicycle accident can result in:
Permanent scarring
Lost or broken teeth
Loss of vision
Broken jaw
Severe cuts
Excessive bleeding
Intracranial hemorrhage
Additional consequences of a bicycle accident may include:
Ruptured spleen
Pneumothorax
Lacerated liver
Cardiac contusion
Sepsis
Peritonitis
Abdominal trauma
Internal bleeding
Deaths and Injuries Are Expensive
Nearly 1,000 bicyclists die, and over 130,000 are injured in crashes that occur on roads in the United States every year. The costs of bicycle injuries and deaths from crashes typically exceed $23 billion in the United States each year.3 These costs include spending on health care and lost work productivity, as well as estimated costs for lost quality of life and lives lost. - CDC
Compensation Is Possible After a Pennsylvania Bike Accident
Accident victims suffering physical and financial hardships because of another's reckless behavior may be able to file a claim for compensation following a bicycle accident. A personal injury bicycle attorney is able to help an accident victim determine appropriate compensation for his or her economic and non-economic damages.
Examples of economic damages( those out-of-pocket expenses with a definite dollar value) can include hospital charges, ambulance fees, physician's services, medications, physical or occupational therapy, and repair or replacement of the damaged bicycle. In addition, the accident victim is able to claim the value of the current loss of income and anticipated future lost earnings.
Non-economic damages can include:
Emotional trauma
Loss of consortium
Disfigurement
Having to live with a physical impairment
Inconvenience
Disfigurement.
Embarrassment
Changes in the family dynamic
Social withdrawal
Wrongful Death Damages Following A Bicycle Accident
In Pennsylvania, qualified family members (usually spouses, children, and parents) can recover wrongful death benefits damages for:
Funeral and burial expenses
Hospital and medical expenses
Administrative expenses
Lost income to include anticipated income and benefits the deceased would have earned in the future
Compensation for the loss of the deceased's household services, companionship, and counsel
A representative of the victim's estate is required to file the claim on behalf of the family.
Who Pays the Medical Bills for Injuries Sustained in a Bicycle Accident in Pennsylvania
A Pennsylvania, injuries sustained in a bicycle accident can be covered under the terms and limitations of the accident victim's automobile accident insurance and any health care insurance held by the accident victim as well as the at-fault motorists' insurance.
Who May I Hold Liable for My Bicycle Accident?
Motor vehicle drivers
Pedestrians
Bicycle or parts manufacturers
Government entities
How Can a Bicycle Accident Lawyer Help Me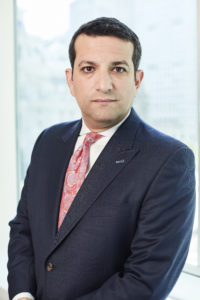 Bicycle accidents can be complicated, and the injuries suffered by accident victims are almost always severe.
A bicycle accident lawyer can:
Investigate the cause of the accident
Gather and review evidence
Tabulate the monetary value of all losses
Deal with insurance investigators
Estimate the future expenses an injured person might have
Explain to investigators and in a court of law how the accident impacts a victim, and his or her family unit
Determine which and whose insurance policies may apply
Bicycle accident victims should seek advice from an experienced the Levin Firm's bicycle accident lawyer in Philadelphia.
Get A Free Consultation Today!