Wide Right Turn Truck Accidents
Semi-truck drivers and drivers of other commercial vehicles are common instigators in truck accidents, even if unintentionally. Wide right turn truck accidents are common—enough to be nicknamed "squeeze play" or "right turn squeeze." When a huge commercial truck turns right, it needs more space to complete the turn than the truck driver and other drivers may realize. Not understanding the truck's need for space can lead to severe accidents.
If a truck driver caused a wide right turn truck accident with your car and you suffer the fallout of severe injuries, financial losses, and personal pain, speak to a truck accident lawyer today. You have the right to seek compensation from the driver responsible for the accident that caused your injuries and losses. Legal experts can help you seek compensation by ensuring you meet deadlines, follow filing, and pursue a claim to completion.
Why Wide Right Turn Truck Accidents Happen
Semis and commercial vehicles like buses are at greater risk of causing right turn accidents due to their enormous size. Most commercial vehicles are 20 to 30 times the size of a typical passenger vehicle. These vehicles have much higher centers of gravity than passenger vehicles, which means that sharper turns can easily lead to the vehicle tipping over and causing massive damage. A typical truck needs at least 55 feet of space to complete a turn.
Often, wide right turn accidents happen because a passenger vehicle drives next to a truck while turning.
There may be many reasons for this:
The truck driver may not turn on their turn signal, misleading the car driver regarding their direction.
The truck driver may not have noticed the car in their blind spot or due to bad weather and poor visibility.
The truck driver may speed into the turn without waiting for other cars to move.
The truck driver may have improper or inadequate training to prepare for wide turns.
Truck drivers may need to use two full lanes to turn right, which can lead to a dangerous situation for drivers nearby who may not notice the truck turning or may be unable to move in time.
Who Is Liable for a Wide Right Turn Truck Accident?
If you are the victim of a wide right turn accident, you know that the accident wasn't your fault. Liability means responsibility for causing an accident. In a truck accident, there is generally one person responsible for the accident whose actions caused or allowed it to occur.
If you're going to file a claim against a driver or go to court to prove liability, you must prove:
Prove that the other driver owed you a duty of care—all drivers owe one another a duty to provide a safe roadway for one another to drive.
Prove that the other driver breached that duty by acting in a negligent, careless, or malicious manner.
Prove that the other driver's neglect of their duty of care led to the accident.
Prove that the accident caused you or your family severe injuries and significant suffering.
Once you prove these four criteria, you establish the truck driver's liability. You can pursue compensation from them to pay for the damages and injuries you have faced since the accident.
Someone else could also be responsible for the accident, though more indirectly. For example, the truck driver may not have received proper training before being hired. The trucking company/owner must ensure that their drivers get the training they need before allowing them to drive.
Many trucks have warnings indicating they need extra space to make wide turns. Some drivers may insist that this sign makes them innocent as the driver of another vehicle should have seen the sign and yielded to the truck while it was turning. This argument is often effective, so you must speak to a lawyer if you've been in a right turn accident. You may need help from a legal expert to ensure that a driver doesn't get away with negligence because of a sign.
Truck Driver Responsibilities
A truck driver is responsible for driving safely, even though it's difficult in large commercial vehicles.
The Federal Motor Carrier Safety Administration (FMCSA) offers tips for drivers, encouraging them to:
Check blind spots.
Stop slowly and with plenty of space.
Take extra care on wide turns.
Buckle up.
Avoid speeding.
Stay focused.
Use a turn signal.
Maintain vehicle safety and functionality.
Plan ahead for their long trips.
Take special care in work zones.
If drivers fail to follow appropriate safety measures, they will likely cause an accident. Watch out for commercial drivers engaging in unsafe practices, and steer clear of them when possible. If you end up in an accident with a commercial truck despite your efforts, you'll have a much easier time proving their liability if you can show your record of careful driving.
What Damages Can You Claim after a Wide Right Turn Truck Accident?
If you were in a serious wide right turn accident and suffered injury or loss, you can group your losses into damages. Damages refer to any damage you endured, whether to your body, your finances, your relationships, your job, or your personal health and well-being.
Some of the most common damages for which you can seek compensation include:
Medical expenses (this includes payments for surgeries, procedures, emergency room visits, ongoing therapy, medication prescriptions, medical equipment, etc.).
Property damage expenses (e.g. to your car or other valuable property like a cell phone).
Loss of income during recovery time away from work.
Loss of earning capacity and future wages if you are unable to return to the same job or working capacity.
Pain and suffering in general.
Scarring, disfigurement, and/or humiliation.
Emotional distress or trauma.
Loss of life enjoyment (e.g. activities or jobs you used to love).
Loss of consortium (or relationships) with loved ones.
It can sometimes be difficult to determine what damages apply in each case. If you doubt what damages you can and should claim after your accident, don't hesitate to contact a truck accident lawyer for guidance and support.
What To Do After a Wide Right Turn Truck Accident
It's often difficult to determine what to do after a severe accident. If you're well enough to make decisions, you may be unsure where to go next.
When you collect yourself, below are some recommended actions to support you in your recovery and claim.
Call the police. The police will ensure emergency vehicles arrive if needed, and they will write a report documenting evidence of the accident.
Seek medical care. Caring for your physical health is priority number one. Visit a doctor to ensure you address any severe injuries.
Collect evidence. Keep any medical records, medical bills, receipts for property repairs/replacements, photos or videos from the accident, documentation of lost wages, etc., to give to your lawyer.
Keep quiet. Don't post about your accident on social media or share details with friends. There is a chance that something you say may be used against you in court or to deny your claim.
Continue medical treatment. It will be expensive, but don't hesitate to pursue the medical treatment you need. If you win your claim, you will receive compensation for most, if not all, of your medical expenses.
Confide your thoughts. A written or spoken record of how you feel physically, mentally, and emotionally after an accident is helpful evidence in a personal injury claim against a truck driver.
Contact truck accident lawyer. Speak with a lawyer immediately. That way, you can begin gathering information and forming a claim before you forget important information or the statute of limitations runs out.
Lawyers can prepare a strong claim for compensation for any damages you experience following a truck accident.
A lawyer will help you:
Understand the legal options available in your case.
Set an appropriate damage amount that you can request from the at-fault driver.
Negotiate on your behalf with the at-fault driver's insurance company and lawyers.
Counsel you on whether or not to accept a settlement offer.
Build a strong case and fight for you in a trial.
Find and glean evidence from medical experts and various other experts whose testimony will help your case.
Help you collect your settlement check.
Protect your legal rights throughout the claims process.
Don't hesitate to contact a lawyer after your accident. You can even reach out on the same day as your accident after receiving any necessary medical attention.
How to Find a Good Truck Accident Lawyer After Your Accident
It's okay if you don't know where to start when looking for a car accident lawyer. Most people have no idea how to find a good lawyer if they've never done it before.
Here are a few things you want to look for in a lawyer to ensure you get the right one to help you in your case.
Expertise. Find a lawyer with expertise in car accidents, specifically truck or commercial vehicle accidents. That way, you can be sure they know the necessary laws and legal deadlines.
Experience. You don't want to start with the newest lawyer on the block. When it comes to recovering compensation for the many damages you have suffered, find someone with experience to ensure you receive the strongest legal representation possible.
Empathy. No one wants to work with a lawyer who's only in it for the money. Find a lawyer who truly cares about you and wants to help you receive the compensation you deserve.
Hire a Truck Accident Lawyer Near You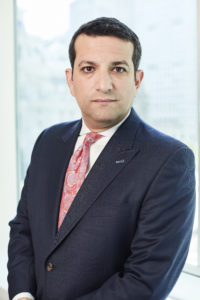 Find a lawyer who has worked for decades to help victims of truck accident injury accidents recover the compensation they deserve and bring the at-fault party to justice. You will want fierce lawyers dedicated to providing a personalized experience to every victim who steps through their doors.
When you reach out to a personal injury lawyer for help, they will gather all relevant evidence and should familiarize themselves with the details of your claim to prepare a strong case in your favor.
If a negligent truck driver took a wide right turn and caused a truck accident, injuring you or your loved ones, contact an attorney. If they answer your questions and show they will passionately pursue the maximum compensation you deserve, hire them to get your life back on track.