Who Pays for My Injuries if the Other Driver Is Uninsured?
If you suffered serious injuries in a motor vehicle accident because of another party's wrongful actions, you should be able to go after compensation for the losses and damages you suffered.
However, what happens if the at-fault driver does not have any insurance? Do you still have legal remedies you can pursue? In the blog post below, we will go over these questions and more and help you determine who pays for your injuries if the other driver is uninsured. And how a car accident lawyer will guide you in legal fight.
Table of Contents
Who Can I Hold Responsible for a Car Accident if the Liable Party Does Not Have Insurance?
Regardless if a party does not have automobile insurance, if they caused the accident, they can still be held liable for the resulting injuries and losses. Unfortunately, if these individuals do not have any insurance, there is no guarantee that you will be able to recover the money you need from them.
Generally, uninsured drivers will not have the means to pay you the money you need for your damages, even if you obtain a court verdict against them. As a result, it is usually a good idea to have your uninsured motorist coverage to pay when you are involved in these types of accidents.
What Exactly Is Uninsured Motorist Coverage?
Uninsured motorist coverage is coverage that can protect you when another party causes a car accident but does not have their own automobile insurance. Insurance companies must provide it depending on the state, or it is highly recommended for all drivers. This type of coverage also comes into play if you are a victim of a hit-and-run accident and cannot find the other driver to recover compensation from.
However, the type of damages you can recover from uninsured motorist insurance will depend on your coverage.
Take, for instance, the below uninsured motorist coverages:
Uninsured motorist bodily injury may help pay for medical bills resulting from the accident for both you and your passengers.
Uninsured motorist property damage can assist you in paying for damage to your vehicle after the accident.
How Does Uninsured Motorist Coverage Work?
If you are involved in a car accident with a motorist without insurance, you will likely have to turn to your insurance company to help with your losses and expenses. In these situations, uninsured motorist coverage would be a good add-on protection as it can help cover some of your losses or up to the amount of your standard liability coverage.
This coverage will step in for the at-fault driver without valid coverage and help cover the resulting claims.
Typically, you can recover economic damages and non-economic damages under a bodily injury claim through uninsured motorist coverage.
Economic damages: These damages refer to payments for the verifiable losses after an accident, such as lost income, lost earning capacity, medical bills, ongoing medical treatments, and other expenses.
Non-economic damages: These damages refer to the intangible losses that result from an accident. They include pain and suffering, permanent disability, loss of enjoyment of life, and loss of consortium claims.
Once this coverage is paid, your insurance company may try to recover these damages from the uninsured motorist through a process known as subrogation.
How Do You Start an Uninsured Insurance Claim?
You must first report the crash to your insurance company to file an uninsured insurance claim. If it seems like you will need to use your uninsured insurance, the insurance company will go over your options.
The process will usually begin with the insurance company starting an investigation into the collision. This means they will likely request and analyze numerous documents, such as your medical records and any other evidence related to the crash. Once their investigation is complete, they will try to put a dollar value on your claim. This whole process can take anywhere from a few weeks to a few months to complete and usually depends on the extent of your injuries.
What About No-Fault Insurance?
If you live in a no-fault car insurance state, your own insurance coverage will pay for the medical bills and other covered losses after a motor vehicle accident, no matter who was at fault for the accident.
As a result, even if the other driver is not insured, it will not matter to your claim since no-fault policies will cover owners and their passengers for:
Hospital and medical bills resulting from the car crash
Income losses resulting from not being able to work after the accident
Funeral expenses
In addition, in the states with no-fault insurance, you generally cannot sue the other driver unless you suffered a severe injury or incurred medical bills over a certain amount. However, pursuing a lawsuit may result in a dead-end if the other motorist has no insurance.
Can I File a Lawsuit Against an Uninsured Driver?
Depending on the circumstances of the accident, you may be able to file a car accident lawsuit against the uninsured driver. However, you should remember that even if you win this lawsuit, there is no guarantee that you will be able to collect the judgment or obtain a portion if the other side does not have the funds.
In truth, it may be a losing battle trying to enforce this judgment. However, discussing the situation with an experienced car accident attorney can provide more information regarding your options and help you determine the steps to recover the money you need.
How Should You Handle a Motor Vehicle Accident With an Uninsured Driver?
Even if your accident was with an uninsured driver, you should still follow the same steps that you would in any other car accident. These steps include the following:
Call the Police
Call the police immediately after the accident. This is the fastest way to alert emergency medical personnel of your injuries and the quickest way to get officers to the scene. Once the police investigate the crash, they can write down details regarding what happened and who may have been at fault in their police report. Your lawyer can use this report to help you go after the maximum compensation you deserve.
Get to a Doctor Right Away
Even if you feel fine after a car crash, you should still be seen by a doctor immediately. Remember, some injuries, such as brain trauma, can take some time to manifest, and the longer you wait to get these conditions checked out, the more tragic the consequence.
In addition, these doctors can prepare a medical report detailing the extent of your injuries and providing evidence of a link between the accident and your injuries. This can be beneficial when you pursue a claim.
Obtain Evidence After the Accident
Depending on the injuries you sustained after an accident, you may be unable to collect evidence after a car crash. However, when you retain an experienced car accident attorney, you will not have to stress collecting this documentation alone.
Rather, these attorneys can promptly begin investigating your accident and start looking for evidence to strengthen your legal claim, such as:
Photos of the accident scene, the vehicles involved, and the injuries you suffered
Video surveillance if nearby cameras recorded the accident
Witness statements
Watch What You Say
You also want to watch what you say as you talk to others after the accident. This means avoiding making comments about what you think happened, taking any of the blame for the accident, or apologizing for the crash. These comments can be used by the other side or the insurance companies to hurt your case and prevent you from obtaining all the compensation you may be entitled to.
Reach out to an Experienced Car Accident Lawyer
Once you get examined by a doctor, consider contacting an experienced car accident attorney as soon as possible. If the at-fault driver does not have insurance, these legal professionals can help you figure out what legal action you can take, what types of financial damages you can pursue, and assist you in obtaining the money you need.
Watch out for Insurance Companies
Even when dealing with your insurance company, you still need to be careful when talking to them or their representatives. Insurance companies are a business that will try numerous maneuvers to avoid paying what individuals are owed. This is because the less they pay, the more money they make.
As a result, the insurance company may look for anything to deny your claim or reduce its value. They may even dispute the necessity of your medical care, blame you for the accident, argue that you exaggerated your injuries, or claim they are pre-existing conditions.
If you believe you deserve more money or the insurer denied your claim, speak to an experienced attorney about your options.
These lawyers can review the facts of your accident, review the insurance company's actions, determine if you have a valid legal claim, and help you fight for the monetary damages you deserve.
Make Sure the Settlement Offer You Receive Is Fair
While receiving an offer from the insurance company may seem like great news, before you accept this offer, you will want to do your homework and verify that this amount will cover all your current expenses and future costs related to the accident.
One common tactic the insurance company often tries is to offer you less money than you are entitled to directly after your accident. They do this in hopes that you will not verify whether this amount is fair to you. That is why consulting with an experienced motor vehicle accident attorney may be a good idea before you accept anything from the insurance company. These lawyers can verify the adequacy of this settlement offer. But if it is not, they can return to the insurance company and fight for more money.
Contact an Experienced Car Accident Attorney Today and Figure Out Your Options Following an Accident With an Uninsured Driver
The situation could be incredibly stressful if you suffered serious injuries due to another person's wrongful actions in a car crash. However, if the at-fault driver does not have insurance, you may be left dealing with countless bills and expenses, making this situation even more overwhelming.
That is why following such an accident, consider talking to an experienced car accident attorney as soon as possible. Your lawyers can help you take on these uninsured drivers by helping you go after the money you need.
Or, more specifically, your attorneys can:
Verify the legal options you can pursue.
Investigate your car crash and obtain the evidence to show what happened, who was responsible, and the damages you sustained.
Bring in accident reconstructionists and other specialists to validate your legal claim.
Ensure that certain motions and legal filings are submitted to the appropriate court before time expires.
Handle settlement negotiations with the insurance company and fight for a just settlement offer.
Head to trial, if needed, and go after maximum compensation.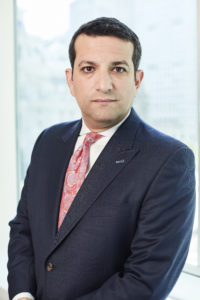 If a car accident with an uninsured driver disrupted your life or the life of a loved one and resulted in extensive medical bills and other costs, it is time to fight back and go after the monetary damages you deserve. Contact our personal injury law firm in Philadelphia today for a free case evaluation and determine your options.
Get A Free Consultation Today!