Who Pays the Medical Bills After a Car Accident?
One of the many distressing issues individuals face after an accident injury caused by someone else's negligence is how to afford their medical bills. Money is a justifiable concern, as the average cost of an emergency room visit alone is around $2,200, and the expense of medical treatment will increase by many thousands of dollars if surgery or hospitalization is involved. The ambulance trip will cost several hundred dollars, and every diagnostic test or prescription will incur additional costs.
It's enough to leave most people wondering: Who pays the medical bills after a car accident?
The Medical Expenses Incurred After a Car Accident
As anyone who has ever incurred a serious injury can tell you, medical expenses aren't a matter of obtaining treatment and getting a single bill for that treatment. Different providers often offer services, with an insurance policy paying for some expenditures while the claimant must pay others through deductibles and copays.
Some of these expenses include:
Emergency treatment and ambulance services: When an accident occurs, and an ambulance arrives so that emergency responders can medically evaluate victims at the scene and transport those in need of treatment, they bill the people they evaluate, even if they don't take anyone to the hospital. Additionally, when an "out-of-network" ambulance takes a patient to the hospital, the patient's health insurance provider will not necessarily cover the costs.
Emergency room costs: When an individual is registered as an ER patient, they are charged a triage fee of up to $1,500. When assigned a room, they are charged a facility charge that can be over $1,000. They are also charged for the physician's professional fees, the cost of the staff, and the supplies.
Diagnostic testing: Many individuals injured in a car accident must undergo imaging tests such as X-rays or CT scans, each costing several hundred dollars.
Hospitalization: According to the federal government, the average cost of a three-day hospital stay is around $30,000.
Medication: Patients injured in car accidents are commonly prescribed medications such as pain relievers, muscle relaxants, and even anti-depressants to deal with the emotional trauma of the accident. These prescriptions can cost several hundred dollars.
Physical therapy and rehabilitation: A single session without insurance can cost up to $400, and physical therapy can be required weekly for weeks, months, or even years, depending on the severity of the injury suffered.
Future expenses: Car accidents can result in some of the most serious and long-lasting injuries a person can suffer. Permanent injuries can result in the need for ongoing medical treatment throughout the sufferer's life. These expenses can total hundreds of thousands—if not millions—of dollars.
Policies That Can Cover These Expenses—For the Time Being
Most individuals must cover the expenses of their medical treatment as they go, and many rely on insurance policies that they have to cover the expenses as they receive them.
The types of policies that can provide coverage of medical expenses include:
Personal injury protection policies (also known as no-fault policies): Provide coverage of medical expenses and partial wage loss experienced by those injured in motor vehicle accidents, regardless of fault, up to the policy's limits.
Individual or employer-provided health insurance policies: Generally cover the medical expenses of a car accident. However, if the accident was not the fault of their insured, health insurance providers will commonly place a lien on the injury claim, which is a legal claim to some of the proceeds to pay the company back for the coverage they provided.
Seeking Compensation through the Personal Injury Claims Process
If an individual suffers serious injuries from an accident that exceeds their PIP limit or meets the state's serious injury threshold, they can seek compensation through a personal injury claim filed against the at-fault party's liability insurance policy. One of the most common features of a personal injury claim is the expenses involved with medical treatment.
When the insurance company that services that policy receives the claim, they will usually assign a claims adjuster to evaluate it and determine how much compensation (if any) the insurer owes the claimant due to the insured's liability. After evaluating the claim, the adjuster will either:
Accept full liability for the insured and pay the claim outright.
Deny the claim and provide the claimant and their attorney with a reason for the denial.
Offer to settle the claim out-of-court for less than its established value.
If the insurance provider offers a settlement, it will likely be far below the value that your attorney has established for the claim.
Your attorney can negotiate on your behalf to convince the claimant to increase their offer. The claimant's attorney can file a personal injury lawsuit in civil court if the claim is unresolved. This civil action asks a judge or jury to hear and decide on liability and compensation.
While nearly every lawsuit filed on television or in the movies results in a long-drawn-out courtroom battle, in reality, around 95 percent of personal injury claims are resolved by a negotiated settlement before the claim ever sees the inside of a courtroom.
Liability: The Cornerstone to a Successful Claim
To succeed with your personal injury claim, you must show that someone else was liable for the expenses and impacts you incurred.
You achieved this by showing the elements of liability, which are:
Duty: The at-fault party had a duty to take reasonable actions to avoid causing harm to others, including driving their vehicle safely and legally.
Breach: The at-fault party breached their duty when they took actions contrary to the avoidance of harm, such as driving while impaired, fatigued, distracted, speeding, or failing to yield.
Cause: The at-fault party's careless or reckless actions resulted in an accident that injured the claimant. This injury caused expenses and impacted the claimant's quality of life.
How an Attorney Can Assist You with Seeking Compensation for Your Medical Expenses
If you face medical expenses for a car accident caused by someone else, one of the important steps you can take to ensure that those expenses get paid is to talk to a personal injury lawyer during a free case evaluation. This meeting enables you to learn more about the personal injury claims process and the role that an attorney can play in helping you as you seek the compensation you need. Here is a look at some of the services a personal injury lawyer can provide.
Properly Valuing Your Claim
Once you've reached maximum medical improvement, your attorney will establish a value to your claim. Maximum medical improvement refers to the point at which your physician determines that your injury has stabilized and your condition is unlikely to improve, even if treatments continue. This point provides a clearer picture of your total medical expenses and permanent injuries that will result in ongoing medical treatment.
In addition to medical expenses, some of the other types of costs that you can seek compensation for through your claim include wage loss, lost earning capacity, property damage, and non-economic costs such as physical pain and suffering or emotional distress.
Negotiating a Settlement
As noted, an out-of-court settlement is the most common resolution for a personal injury claim. However, claims adjusters commonly make an initial settlement offer far below the established value of the claim. While an attorney cannot decide whether you should accept an offered settlement, under your direction, they can negotiate with the claims adjuster to convince them to increase their offer.
Filing a Lawsuit
To have the right to file a lawsuit if the at-fault party's insurer fails to compensate your claim, you must file the lawsuit in civil court within the state's personal injury statute of limitations where the accident occurred. This legal deadline varies depending on the state where the claim is filed. For example, in Pennsylvania, claimants usually have two years from their injury date to file a personal injury lawsuit, while claimants in Florida normally have four.
Letting the statute of limitations expire will cause most insurers to deny offering a settlement without the threat of a civil suit. An attorney can manage the timing of your claim to protect your right to seek compensation.
Gathering the Evidence You Need
Unlike pain and suffering, medical expenses produce a paper trail that explains the expenses incurred and services provided. Your attorney will gather certain documentation to prove your medical expenses, such as bills, receipts, and medical records showing that the expenses were reasonable to treat the injury you suffered.
They will also gather witness testimony, including:
Testimony from you that you received the medical bills due to treatment provided for the injuries incurred in the accident.
Testimony from the doctor or hospital that provided the services and issued the bill.
Testimony of a medical professional who can vouch that the treatment provided was medically necessary for your injury.
Collecting Your Compensation
Personal injury attorneys work on a contingent fee basis. You will sign a contingent fee agreement when you hire a personal injury lawyer to assist you with your claim. This legal agreement details the services to be provided and designates a percentage of your compensation to pay your attorney for their services. Work begins immediately on the claim, without requiring any upfront retainer and without worry about hourly billing.
After your claim, your attorney will receive the compensation awarded by settlement or court order. They will place the compensation in a trust until medical liens are satisfied and your attorney takes their agreed-upon percentage. You will sign documents to finalize the case, and your attorney will release the remaining funds to you.
Settling Medical Liens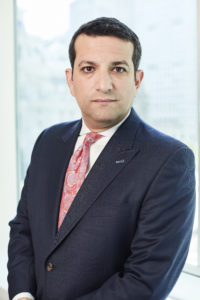 A medical lien, also known as a hospital lien, is a legal agreement you enter with your healthcare provider or insurer if you have no other way of paying for your medical treatment. Through the lien, the provider or insurer agrees to provide you with the necessary care. In return, they have a legal claim against any proceeds you receive from your personal injury claim.
Once you receive compensation for your claim, the cost of the treatment provided becomes due. Your attorney can sometimes negotiate with the lien-holders to convince them to reduce the lien so you receive more of the compensatory award.
Let an experienced car accident attorney help you determine whether you can seek medical expenses and other financial and emotional costs of your injury. Contact a personal injury attorney near you for your free case evaluation and let legal professionals take on the burden of fighting for your right to compensation.