Taking Legal Action After Waterpark Accidents
Waterparks are big business throughout the U.S., with more than 1,300 waterparks where visitors can swim and enjoy waterslides and rides.
The owners and managers of waterparks are responsible for ensuring that the park does not contain hazardous features that could cause injuries to guests. When they find hazardous features, the park owner or manager must promptly mitigate the issue and warn guests of unmitigated safety hazards by placing a prominent warning sign in the hazard area, so they know to avoid it.
If you've been injured due to the negligence of waterpark personnel, you can seek compensation for your injury's financial and psychological costs through a personal injury claim against the waterpark's liability insurance. An experienced personal injury lawyer from The Levin Firm can help you understand the personal injury claims process and tell you about the services our legal team can provide to assist you with your claim.
How Waterpark Accidents Occur
While the focus on these parks is fun for the whole family, figures indicate that hospital emergency rooms treat more than 4,200 people a year for waterpark injuries.
Waterparks feature many hazards that can potentially result in injury or even death. Here is a look at some of the ways waterpark accidents occur.
Drowning Injuries
In the U.S., there are around 11 fatal drownings every day and twice the number of non-fatal drownings, which occur when an individual is deprived of oxygen due to water submersion. Individuals who experience oxygen deprivation due to non-fatal drowning have a wide range of potential outcomes, from no injuries to extensive brain damage.
Drownings at waterparks often result from a small child slipping past the supervision of their guardian or lifeguards or a result of a diving accident or other injuries in which the individual cannot get out of the water.
Waterparks must provide adequate trained lifeguards to supervise all swimming and water recreation areas.
Head Injuries Resulting From Diving and Fast Rides
While exciting rides and diving boards are among the main reasons people visit waterparks, they also present the most hazards to park attendees. Waterparks must hire lifeguards to supervise areas of the property where injuries can occur and ensure that park guests avoid roughhousing or engaging in particularly dangerous activities on diving boards or rides.
These behaviors can result in unintended trauma or injury, including traumatic brain injuries. TBIs involve damage to the brain that occurs as a result of a sudden blow to the head or body. These injuries can take years to heal or even result in permanent disabilities.
Electrocutions From Pool Heating and Lighting
Waterpark owners or managers are also required to protect their guests from injuries resulting from defective pool heaters, lights, and other electrical components.
The reasonable actions that management can take to protect guests from getting injured by electrical components at the waterpark is to have annual inspections to ensure that they are working properly and promptly repair any known electrical issues. Waterpark managers should also know how to turn off all power in an electrical emergency.
Injuries From Defective Rides
Waterpark staff is required to adhere to height and weight safety regulations on rides to avoid allowing small children onto rides that they cannot control or where the ride's safety features are not adequate to protect the size of the rider's body.
The park staff must also provide prompt warnings about the known dangers of the ride so guests can make accurate determinations as to whether they can handle the hazards presented. Park staff must also regularly inspect rides to ensure they are running properly and do not pose hazards such as lacerations from broken parts.
Slip and Fall Injuries From Slippery Areas Around the Park
Slip and fall injuries occur when someone slips—or trips—over a hazardous property feature and falls. One of the most common types of hazard resulting in a slip and fall accident is water or debris spilled on flooring, causing the surface to become slippery.
In a waterpark, slippery surfaces around the park are a regular occurrence. In addition to monitoring guest conduct in swimming areas to avoid incidents that can lead to drowning, lifeguards are also responsible for preventing guest injuries by not allowing them to run or roughhouse on slippery surfaces around the pool and splash zone.
Criminal Activity at the Waterpark
Public parks such as waterparks are prone to attracting individuals who are less concerned about having a good time and more concerned with committing crimes. Waterpark owners and managers are responsible for taking reasonable actions to protect parkgoers from being injured by criminal activity known to occur in such places.
These actions can include providing park security personnel inside the park and in the parking lot, surveillance cameras, and prohibiting guests from bringing certain items into the park, such as alcohol or weapons.
Bacterial Infections from Ingesting Pool Water
Swimming-related illnesses occur when individuals suffering from a bacterial infection enter the water and another person ingests the bacteria by swallowing the water.
In five years in the U.S., there were more than 200 swimming pool-related illness outbreaks, including:
Acute gastrointestinal illnesses that produce diarrhea and vomiting.
Skin illnesses, such as rashes.
Acute respiratory illnesses, such as coughing or congestion.
The Type of Injuries Commonly Associated with Waterpark Accidents
Some of the types of injuries commonly associated with waterpark accidents include:
Brain injuries, including hypoxic brain injuries resulting from non-fatal drownings and traumatic brain injuries from diving accidents, slip and falls, or fast rides. Although the brain is the body's organ tasked with controlling nearly every other part, it has limited ability to heal itself from injury. Brain injuries are catastrophic injuries because they commonly produce deficits that impair the sufferer's ability to earn an income or live independently.
Spinal cord injuries resulting from diving accidents or fast rides. The spinal cord is the brain's means of communicating with the rest of the body, and damage to this area of the body is also highly likely to produce permanent deficits, specifically loss of sensation and function in the body beneath the site of the injury, known as paralysis.
Broken bones resulting from falls from rides, diving boards, or slides.
Lacerations from broken pieces on rides or slides.
Seeking Compensation After You've Been Injured in a Waterpark Accident
If you were injured in a waterpark accident that resulted from the property's owner or manager's negligent care and maintenance of the facility, you can seek compensation through a premises liability claim.
Premises liability is a personal injury claim involving the property owner's legal responsibility to protect their guests from harm due to hazardous property features. Here are some of the steps involved in that claims process:
Hiring an Experienced Personal Injury Lawyer
While no one is required to hire an attorney to assist them with the personal injury claims process, having an attorney is crucial to your ability to obtain the compensation you need. While it's common for people to worry about the cost of hiring a personal injury attorney, most personal injury attorneys use a contingent fee billing method that guarantees access to services for anyone who needs them.
The claimant and their attorney enter a contingent fee agreement when they begin working together. This agreement details the type of services the attorney will provide and designates a percentage of the compensation recovered as payment. Through the contingent fee billing method, the attorney and their legal team can begin working on the claim immediately without any upfront retainer from the claimant.
Determining Liability and Insurance
An extensive investigation of how the accident occurred is one of the first services an experienced personal injury lawyer will provide when working on a waterpark accident claim. This information will help them determine the source of liability for the accident and the property insurance policy available to compensate for injuries incurred due to the company's negligence.
Filing Your Claim
Your attorney will establish a value to your claim based on many factors, including the availability of insurance resources for the claim, your injury's severity, and the out-of-pocket expenses you have incurred, such as medical expenses and wage loss.
Once your attorney values your claim, they will submit a demand to the provider of the waterpark's property insurance policy. When the insurance provider receives the claim, they assign it to a claims adjuster. The claims adjuster is an insurance company employee tasked with evaluating the claim and determining whether the waterpark is liable for the injury. If so, the claims adjuster will also determine how much compensation the insurer owes the claimant.
While it would seem in this process that the claims adjuster's job is to provide you with the compensation you need, their true purpose is to protect the insurance company's bottom line. Because of this, they tend to be far less focused on paying what a claimant needs and far more focused on reducing or eliminating the claim's value to save the insurance company money.
Negotiating a Settlement
After the claims adjuster has finished evaluating the claim, they can choose to accept liability and pay the claim outright, deny the claim and provide a reason, or offer to settle the claim out of court for less than its value. Initial settlement offers are almost always a fraction of the claim's value.
Your attorney can negotiate with the claims adjuster to get them to increase the offer. If you determine that the settlement amount is acceptable, you can enter into a settlement agreement with the insurance provider.
Filing a Waterpark Accident Lawsuit
You can file a waterpark accident lawsuit if the insurance provider fails to compensate the claim fairly. This legal action goes before the court so a judge or jury can hear the case and decide on liability and compensation.
You and your attorney can still negotiate a settlement anytime after filing a lawsuit until a court renders a decision on the matter.
Receiving Compensation for Your Injury
After your claim's resolution, the insurer will send compensation directly to your attorney. They will place the amount in a trust and work on settling any medical liens placed on the award by health insurers or healthcare providers. Once your attorney settles these debts, they will withdraw the agreed-on percentage for their payment. They will meet with you to finalize the case, and you will receive the remainder of the compensation.
Injured in a Waterpark Accident? Call a Waterpark Accident Lawyer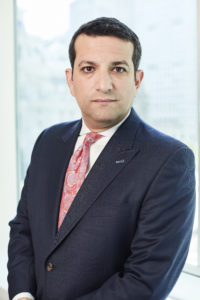 Waterparks are supposed to provide fun and adventure. However, an afternoon's adventure can transform into a lifetime of pain and disability if  a negligent park owner injures you.
Call an experienced legal team to navigate the complex personal injury claims process and protect your right to seek the compensation you need.