Who Bears Liability in a Slip and Fall Accident?
Slip and fall accidents can happen anywhere. And while most of these accidents will only result in minor injuries, sometimes the consequences can be devastating, leaving those involved suffering debilitating harm, excruciating pain, and a slew of other outcomes that can forever impact them and their families. However, if the accident was due to another person's wrongful actions, you should not have to deal with these challenging repercussions on your own.
Yet, figuring out who you can hold accountable for your harm and losses following a slip and fall accident is not always easy. That is why we have prepared the following blog post. In it, we will go over everything you need to know about slip and fall accidents, including which party you can hold liable for the damages you endured. Learn how a slip and fall lawyer can assist you in your claims.
Parties You Can Hold Responsible for a Slip and Fall Accident
Depending on the slip and fall accident, you might hold different parties liable for the accident and your resulting harm. However, the parties most frequently at fault for these incidents include:
You Slipped and Fell at a Business Establishment
Usually, slip and fall accidents in a store or business result from wet floors, slippery surfaces on the ground, crumbled walkway rugs, or debris in the aisles. However, for you to be able to hold the store responsible for a slip and fall accident resulting from these dangerous conditions, the store's owner should have known of this dangerous condition, they did not take action to make the hazard safe or warn visitors about the condition, and the hazardous condition led to your injuries and damages.
Consequently, to figure out whether you have a viable legal claim following a slip and fall accident in a store or other business establishment, you should reach out to an experienced slip and fall accident lawyer as soon as possible. These attorneys can review your accident, determine if you have a valid case, and help determine which parties can be held liable for the harm and damages you endured.
These parties can include everyone from the owner of the business to the lessor and the business manager.
You Slipped and Fell at Another Person's Home
If a dangerous condition harmed you at a friend's home, you may pursue financial recovery from the friend's homeowner's insurance.
If your friend is renting the property, their landlord will usually be responsible for retaining liability insurance for the premises. Consequently, you may be able to pursue a claim against their landlord.
However, the best way to figure out your options is by discussing this situation with a knowledgeable slip and fall accident lawyer, who can help you determine exactly what legal options you have and what you should do to go after the money you need.
You Slipped and Fell on a Public Road
If you fell on a public road, you can only hold a municipal or governmental entity liable for the slip and fall accident on a street or sidewalk if the entity was negligent and this negligence led to your accident. This means it is not enough to show that you fell on the road or fell because of an unsafe condition. Instead, you would have to show that the area was unreasonably dangerous and that the municipality knew or should have reasonably known of the dangerous situation.
In addition, depending on the state where the accident occurred, there may be further regulations in place you need to meet before you can hold a municipality or other government entity responsible for your injuries. For these reasons, discussing your accident with a knowledgeable slip and fall accident attorney is advisable. These lawyers can confirm whether you can pursue a claim against the government and how to go about it.
You Slipped and Fell on a Neighbor's Driveway or Lawn
All it takes is one step on a slick walkway or driveway, and you can rack up various injuries and expensive medical bills. However, if this accident took place on the neighbor's property, can you hold them liable for these damages?
In general, property owners have a responsibility to keep their property safe for others. As a result, you may hold your neighbors responsible for the injuries that resulted from the accident. The property owner's insurance policy may cover most of these accidents.
Thankfully, when you work with a skilled slip and fall accident attorney, these legal professionals can help you determine whether you can hold your neighbor liable for your injuries and what compensation you can pursue.
The Common Injuries That Result From a Slip and Fall Accident
Regardless of where the slip and fall accident occurred, the
extent of the harm can range from a few bumps to severe trauma, including:
Many of these injuries may require extended medical care, which can result in substantial financial hardships for the victim and their loved ones. For these reasons, following a slip and fall accident, you should reach out to an experienced slip and fall accident attorney as soon as possible.
These attorneys can help you fight for the justice you deserve and ensure they go after the compensation needed to get you the medical care you require now and in the future.
How Much Time Do You Have to Bring Legal Claim Following a Slip and Fall Accident?
One other issue that individuals must figure out following a slip and fall accident is the time they have to file a legal claim. According to the statute of limitations, victims of an accident have a deadline to file their legal case. If individuals do not file their claim within that allotted deadline, they can't pursue compensation for the harm and losses they suffered from the accident.
Exceptions can apply to this rule. As a result, go over your accident with an experienced slip and fall attorney as soon as possible.
Your lawyer can figure out the maximum time to file your legal case. They can also help ensure that your motions, files, and paperwork are properly completed and submitted to the proper court before time expires.
How to Help Your Legal Claim Following a Slip and Fall Accident?
While taking action after a slip and fall accident may not be the first thing on your mind, you should realize that the things you do after this incident can not only help ensure you get the medical treatments you need but also protect your legal rights. For these reasons, following your accident, it is recommended you do the following:
Contact 911, If Necessary
Depending on your slip and fall accident, it may be necessary to call 911 right away. This is the fastest way to notify medical personnel that you need immediate medical help and alert the police of the accident.
After the authorities arrive at the scene and examine the accident, they can write their findings in their police report. If you decide you want to pursue an injury claim, this report can help your attorney by providing them with valuable details they can use to show what happened and who was at fault.
Get to a Doctor
Even if your injuries do not appear serious, you should still see a doctor immediately. Symptoms of serious injuries, such as brain trauma, can take some time to develop. Yet, the longer you wait to get this condition treated or examined, the more debilitating it can become.
In addition, by not getting medical treatment, you are allowing the other side and the insurance company to argue that your injuries are not that serious or a result of a subsequent event. Fortunately, when you get this trauma examined by a medical professional, they can document the extent of your injuries in their medical report, which can also provide your attorney with evidence of a direct connection between the slip and fall accident and the injuries you endured.
Take Pictures of the Accident Scene
If you can, try to take photos of the accident scene.
This should include pictures of:
The dangerous condition that led to your injury
Your visible injuries,
Any torn or ripped clothing, and
Any other details from the scene that can help show what happened
Yet, if you cannot gather this evidence because of the severity of your harm, do not worry. Once you retain an experienced slip and fall accident attorney, these lawyers can handle this investigation on your behalf and go after the evidence necessary to prove your claim.
Get Witness Details
If there were individuals at the scene at the time of the accident who saw what happened, try to get their names and personal contact information. These individuals can provide your attorney with helpful details regarding the incident and testify to help your case.
Yet, as you talk to these people and others following the accident, watch what you say. Never make any definitive statements about the accident, take the blame for what happened, or apologize. The other side can use these comments to hurt your case and impact the amount of money you can receive.
How Can an Experienced Slip and Fall Accident Attorney Help You Following a Slip and Fall Accident?
While not all slip and fall accidents leave individuals struggling, there are those accidents that can result in devastating consequences and a life forever turned upside down. However, if you are going through this tragic ordeal, you will not have to go through it alone. With an experienced slip and fall accident attorney on your side, these lawyers can take on this legal battle on your behalf and fight for the damages you deserve.
In fact, once hired, your lawyers can: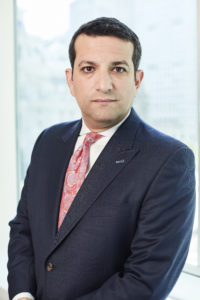 Go over your slip and fall accident with you in detail, figure out if you have a valid legal case, and determine what legal options you should pursue.
Review your questions and concerns regarding the accident and legal case, and provide you with the legal support you require during this time.
Thoroughly investigate and analyze the accident and secure the evidence necessary to show fault and damages.
Figure out who was responsible for your slip and fall accident, and hold all these parties accountable for your harm and losses.
Hire experts to substantiate your claim.
Handle the negotiations with the other side and pursue a just settlement offer.
Head to trial if the other side will not pay the money you need, and fight for the successful resolution of your case.
If a slip and fall accident caused you or your loved one to endure debilitating injuries, act now. Contact an experienced slip and fall accident lawyer today for your free case consultation and find out how a lawyer can help you go after the monetary damages you deserve.