Truck Accident Law
Truck Accident Law deals with commercial vehicle collisions' unique aspects, processes, consequences, and outcomes. Whether the vehicle in question is an over-the-road truck designed to pick up, transport, and deliver freight (big rigs, semi-truck, tractor-trailers, 18-wheelers) or a vocational truck such as a garbage truck, dump truck, or tow trucks these are large, heavy vehicles and they are ever present in every city across the nation.
When negligent and irresponsible behavior causes someone bodily harm in a roadway accident, the victim(s) often turn to a personal injury lawyer to pursue financial compensation.
It is a common misunderstanding that car crashes and truck collisions are handled the same. Although there are similarities, there are distinct legal differences between a truck accident personal injury case and a car accident claim. The applicable rules and the laws often differ, which is why it's important to seek the help of a truck accident lawyer who has experience in handling these types of cases.
The Rules for Driving a Commercial Truck Are Different Than Those for Driving a Car
Commercial trucks and their drivers are highly regulated and subject to different standards depending on weight, size, types of cargo, and whether or not they cross state lines or carry passengers. Commercial trucks have different speed limits than passenger vehicles in some states (Arkansas, California, Idaho, Indiana, Michigan, Montana, Oregon, and Washington).
Additionally, a commercial truck driver must follow different rules when it comes to:
Inspecting the vehicle before each trip
The physical fitness of the driver
The use of medications
The number of hours allowed on the road in 24 hours
The differences also touch on things a driver can or cannot use and items that must be in every vehicle. For example, only three states (Iowa, Virginia, and Washington, D.C.) ban radar detectors in private vehicles, but they are illegal for commercial trucks weighing over 10,000 pounds.
Federal Motor Carrier Safety Administration's regulations state commercial vehicles must carry a fire extinguisher, spare fuses, and warning devices for stopped vehicles.
Under the size and weight of the vehicle, a trucker must use more caution than the driver of a passenger car when it comes to driving during times of low visibility and heavy winds.
A speed reduction is necessary for truck drivers when:
Approaching intersections
Driving on uneven roads or gravel roads
When navigating curves, bends in the road, and sharp turns
When using highway exit ramps
When merging into moving traffic
Federal and state regulations control many facets of the trucking industry, including:
Licensing requirements
Required medical evaluation and fitness assessment
Drug testing requirements
Size and weight restrictions
Mandated inspections
Mandated maintenance
Extensive Training for Commercial Truck Drivers
Obtaining a commercial truck driver's license is more than just reading a manual and passing a driving test. Federal mandates have established minimal commercial driver's license standards. Under their valid license, truck drivers are expected to show competence in vehicle inspection, driving skills, and the ability to control the vehicle.
The drivers are expected to know:
Truck driver regulations
The proper way to shift gears
Safe backup techniques
How to drive safely after dark
How to drive in extreme weather conditions
How to navigate driving through mountains
How to be aware of potential hazards
Emergency driving techniques
Laws That Apply to Truck Accidents Only
The commercial trucking industry is subject to several laws and regulations that do not apply to personal car drivers, including:
Lower legal blood alcohol concentrations
The standard for motorists is a blood alcohol concentration of not more than 0.08 percent, while a commercial truck driver is legally prohibited from driving with a BAC exceeding 0.04 percent.
Hours of service regulations
Although driving while tired is a major cause of motor vehicle accidents, car drivers do not have any legal restrictions on the number of hours they may be behind the wheel without a rest break. Federal laws prohibit commercial drivers from driving more than 11 hours in a single day, remaining on duty for more than 14 hours in one day, or driving without at least ten consecutive hours of off-duty rest time.
Record keeping
Truck drivers (and fleet owners) must maintain records of the number of hours on the road and detailed maintenance records.
Common Causes Of Truck Accidents
Some of the causes of truck accidents include:
Human error
Speeding
Environmental issues
Substance abuse
Fatigue
Being unfamiliar with the roads
Lack of supervision and training
Equipment Failure
Lane Change Sideswipe
Tire inflation
Faulty tires
Poor turning
Unbalanced cargo
Negotiating curves too fast
Unrealistic schedules
Truck Accident Claims Different Than Car Accident Claims
There are multiple reasons why truck accident claims are handled differently than car accident cases:
The number of potential at-fault parties
Truck accident cases involve different types of evidence
Truck accidents injuries are usually more severe
Truck drivers and trucking companies usually have higher minimum insurance coverage
Truck accident victims and their families are best served by having an experienced truck accident attorney in their corner. A seasoned personal injury attorney focused on truck accidents will know the importance of gathering and reviewing pertinent data and records to investigate the cause of a truck accident properly.
Who You Can Hold Liable in a Truck Accident
Liable parties in a truck crash can include:
Negligent drivers
Fleet owners Carriers
The persons performing maintenance on the vehicles
The persons loading the trucks
Companies whose products are being carried
Manufacturing companies
Local governments responsible for road upkeep
You can hold the truck driver liable if:
The driver is an independent contractor and is not an employee of a trucking company.
The driver may be liable if under the influence of drugs or alcohol
The truck driver was using the truck for personal reasons outside the scope of employment.
You can hold the trucking company liable if:
A driver is negligent
They hire unqualified employees
They do not do a background check on new hires
They fail to perform timely and adequate vehicle maintenance
They fail to supervise employees properly
They force or allow drivers to ignore the mandated hours of service rules
You can hold truck manufacturers liable for:
Transmission defects
Brake system defects
Defective lighting
Faulty tires
Design flaws
Ignoring parts recall
Any other defect that is a causal factor in the accident
You can hold the government (city or state) entities liable for accidents caused by:
Poor roadway design or construction
Potholes
Broken or insufficient guardrails
Lack of infrastructure maintenance
Obstructed views
Debris in the roadway
Poor drainage
Broken or missing roadway signage
Insufficient lighting
Dangerous exit ramps
Truck Accidents Can Result In Catastrophic Injuries
Because of the large size and heavy weight, commercial truck accidents have some of the most damaging and devastating outcomes. The impact force between a big rig and a passenger car can frequently leave victims with life-altering and often life-ending injuries.
These may include:
Damaged spinal cord. A spinal cord injury can leave a truck accident victim facing paralysis, loss of bladder and bowel control, sexual dysfunction, and respiratory problems.
Traumatic brain injuries. A traumatic brain injury can result in nerve damage, blood clots, stroke, coma narrowing of blood vessels, stroke coma, cognitive impairment, communication issues, and behavioral and emotional disorders.
Organ damage. After a truck accident, victims with organ damage may experience complete failure of the damaged organ, pneumothorax ( collapsed lung), excessive bleeding, abdominal aortic aneurysm, and intestinal rupture.
Severe burns. Burn victims may be left with disfigurement, scarring, loss of mobility, recurrent infections, and the possibility of amputation of a damaged limb.
Amputation. A traumatic loss of a body part can result in excessive bleeding, shock, infection, and psychological problems.
Crush injuries. Can lead to bleeding, shock, renal failure, cardiovascular problems, nerve damage, and muscle damage.
Facial trauma. Can lead to loss of vision, fractures, bleeding,
Nerve damage. May cause numbness, muscle weakness, difficulty speaking, and paralysis
Accident victims with such injuries will probably require long-term hospitalization and extensive rehabilitation. Medical treatment and the need for adaptive equipment and assistive devices may be life-long.
The entire family dynamic can change when faced with mounting medical bills and the possibility of long-term care. A truck accident lawyer will protect the accident victim's rights and fight for the full and fair financial compensation they deserve.
The Possible Evidence In A Truck Accident
In the case of a truck accident, sometimes important evidence may be lost or discarded. A truck accident attorney can request that certain items be preserved and made available legally.
In addition to the police or accident report, the possible photos that were taken at the accident scene, and interview statements made by possible witnesses (usually the bulk of available evidence from a car accident), such important truck accident evidence may include:
Data from the truck's black box
Dash cam images
Hours of service records
Truck maintenance reports
If the at-fault vehicle contains an electronic logging device (ELD), you may extract data about:
Braking action at the time of the collision
Speed before the incident
Driving maneuvers
Details about the time of the last rest break
Trucking companies are required to supervise and manage their drivers. An experienced truck accident attorney will build a viable and documented case for the accident victim by paying attention to the driver's qualifications and the company's hiring practices and training and supervision policies by requesting and evaluating potentially relevant items and documents.
For example:
Cargo loading manifests
Any hiring or screening records
A copy of the driver's commercial driving license
The driver's employment application
The past three years' worth of the driver's motor vehicle record
A copy of the driver's medical exam (DOT certificate)
A record of any violations received by the driver
The corporate policy and procedure manual
Dispatch instructions
Truck driver's cell phone records
Shipping and receiving receipts
Possible Compensation in a Truck Accident Case
Victims seriously injured in a truck accident have legal rights, including the right to request compensation.
Working with an experienced truck accident lawyer can help an injured victim develop a strong claim seeking full and fair compensation for:
Repair or replacement of personal property
Medical treatment
Physical therapy
At-home nursing care
Adaptive equipment
Modifications to the home due to disability
Alternate transportation costs
Cost of purchased services required due to disability
Projected costs of future medical treatments, hospitalizations, and medications
Lost earnings
Loss of future earning potential
Loss of enjoyment in life
disfigurement
Mental anguish
Loss of consortium
Rehabilitation
Funeral and burial expenses
Some Truck Accident Statistics
Commercial truck accidents harm motorists, pedestrians, and cyclists—they can be deadly, and the treatment for survivors is almost always expensive.
In one recent year, the Federal Motor Carrier Safety Administration reports:
Approximately 415,000 police-reported crashes involving large trucks resulted in 4,444 fatalities and 101,000 injuries
Approximately 54 percent of all fatal crashes involving large trucks occurred in rural areas
How a Truck Accident Lawyer Can Help?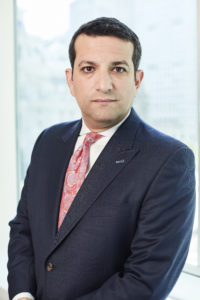 A truck accident lawyer is a valuable resource for those families needing financial compensation following a truck accident. They have the knowledge and expertise to thoroughly evaluate a truck accident collision and hold those responsible financially accountable.

The right truck accident lawyer understands the extensive amount of evidence required to evaluate a truck accident claim properly, and they know how and where to get it. The amount of money an accident victim might receive is often directly proportional to the tenacity of the attorney fighting for them with the insurance carriers. A crash between a semi-truck and another vehicle causing injuries or fatalities happens every 15 minutes.

Families having questions or concerns about injuries sustained in a truck accident should contact the Levin Firm's truck accident lawyer in Philadelphia as soon as possible.
Get A Free Consultation Today!