What Percentage of Settlements Do Personal Injury Attorneys Collect?
When you hire a lawyer to help you with a personal injury matter, understanding how and when you pay your lawyer can confuse you.
When you first hire an attorney to represent you in a claim or lawsuit for injuries and losses you sustain as part of an accident, you may not know about how the claim will proceed and how much compensation you will receive from the insurance companies or parties at fault.
In most cases, a personal injury attorney will collect their fees when their client wins compensation through a settlement or verdict. The amount of money that will go to a lawyer upon resolution of a case is often agreed upon when you first hire them.
Table of Contents
How Do Personal Injury Attorneys Get Paid?
Most personal injury lawyers get paid only if they win. The most common attorney's fee arrangements in personal injury matters are on contingency. For example, a contingency fee allows a client to hire an attorney at zero upfront costs with the understanding that if and when the client successfully recovers any compensation, a portion of that compensation will go to the attorney as payment for their services.
Contingency fee agreements often present little risk to the client but can be a significant risk to the attorney taking the case. A client that hires an attorney under a contingency fee arrangement has no obligation to pay the lawyer if the case does not recover compensation. If an insurance company or court does not settle the case or award money in favor of you, the plaintiff, you will pay the lawyer nothing for the work they put into the case.
In contrast, it is not uncommon for personal injury matters to take a significant amount of resources and money on the part of a lawyer to properly investigate, prepare and fight for the client. A lawyer must win the case to receive payment for their services in a personal injury case when they take a case on contingency.
Contingency Fee Agreements
The contingency fee arrangement is not something that an attorney can alter unilaterally at any given time. You will discuss and agree upon a payment arrangement and agreement for the attorney's fees at the outset of your relationship as client and attorney.
Contingency fee agreements spell out the scenarios for which an attorney will receive payment for their services and the percentage the attorney will charge as compensation in the claim or case. Additionally, the agreement will identify any other expenses or fees the client may have to pay and under what circumstances. The fee agreement must be in writing and signed by you.
It is up to the individual lawyer to decide how much of a percentage of the compensation they will charge in a case. Typically, contingency fee agreements hover around the 30 percent mark for personal injury cases with a few percentage points more or less depending on the attorney and the state you are in.
Each state has its own statutes and regulations that may affect how much a lawyer can charge on contingency and for what types of cases. While contingency is common in personal injury matters, it may not be appropriate for many other types of cases.
When Will You Find out How Much You Must Pay Your Attorney in Your Case?
Before officially hiring an attorney to represent you in a personal injury matter, you will first meet with your lawyer through a free case consultation. During this time, a lawyer will get to know the facts of your case and discuss how they may be able to help you. This is also the time for you to ask any questions or concerns.
If a lawyer accepts your case, they will then make arrangements to present you with a fee agreement for you to hire them. It is at this time that you will receive information about the fees you will agree to accept for the lawyer's services, including the percentage of the compensation they can receive if your case is successful and any additional expenses you could be responsible for.
Take the time to read and understand what you agree to before you sign. If there is something you are not sure you understand or need clarification on, then you should ask for more information. Go over the percentage of the compensation the attorney will receive if you get compensation in your case as well as any other expenses you must pay.
Can the Percentage of a Lawyer's Fees Change Dependent on the Outcome of a Case?
When entering into a contingency fee agreement, you should identify the varying percentages depending on how your case resolves. In most situations, a lawyer will likely charge a lower rate when the case settles outside of court without going to trial.
If your case must go to trial, then the lawyer can charge a slightly higher percentage of compensation for their fees. The reasoning and justification behind this higher rate are that a trial can take up considerably more resources and expenses, thus becoming a much larger workload and a more considerable risk for the attorney.
Is There a Limit to the Percentage a Lawyer Can Charge You in a Personal Injury Case?
States can regulate and cap how much an attorney can charge on contingency. Some states may have no limits on how much a lawyer can charge but may have language attempting in rules and codes of professional conduct to discourage excessive fees by attorneys.
You should become familiar with the laws of your jurisdiction and what a lawyer can and cannot charge as a contingency fee percentage in a personal injury matter. For example, in Florida, the Florida Bar labels attorney contingency fees above 33 1/3 percent for settlements and 40 percent for cases that go to trial as excessive unless a court deems otherwise.
Additionally, if a claim filing is against a federal agency and brought under the Federal Tort Claims Act, federal caps on contingency fees apply. For example, for cases under the FTCA, a lawyer cannot charge more than 20 percent of compensation if the case settles outside of court or a maximum of 25 percent if the case goes to trial.
Can a Lawyer Choose a Different Payment Arrangement for Their Services?
Contingency attorney fee arrangements are one of many options for lawyers when entering into fee agreements with clients. However, a contingency fee is the standard arrangement when an attorney represents a client in a personal injury matter.
If you encounter an attorney that wants to enter into a different fee arrangement for a personal injury case, you should be wary. There can be a significant risk to you as a plaintiff if you must pay upfront for legal services in a personal injury claim or case.
You and the lawyer do not know for sure how much, if anything, you will receive for compensation. You can potentially incur financial hardships if your case is unsuccessful and you are not in a contingency fee agreement. Most personal injury attorneys will agree to represent a plaintiff in a personal injury case on contingency. If you come across an attorney that does not and wants to charge you upfront, you should seek a free consultation with another attorney in your area.
Do Personal Injury Lawyers Have Any Recourse for Legal Fees When They Do Not Succeed at Getting a Client Compensation?
If a lawyer does not get compensation for a client in a personal injury matter, they cannot seek payment for their legal services. There is no loophole for this when you are in a contingency fee agreement. If you do not win a settlement or verdict in your case awarding you any amount of money, then the attorney has no recourse to seek payment for their work. Keep this in mind.
However, that success in a personal injury case does not depend on how much money you win. Once you receive a settlement award or verdict, an attorney has a right to compensation based on the contingency fee agreement. However, depending on the jurisdiction you are in, and the contingency fee rules that may apply if your award in a case exceeds a specific dollar amount, the contingency fee percentage may be less for a portion of the settlement or verdict.
What Do You Need to Pay a Lawyer Once Your Case Settles?
You may wonder what the attorney fees under a contingency fee agreement cover in a personal injury matter. It is essential to understand what attorney's fees cover and what it does not. Additionally, you want to know what scenarios may trigger the payment of other fees and expenses not classified as attorney's fees in the contingency fee agreement.
Their Time and Work
Fees labeled attorney's fees which are the percentage of compensation agreed upon in a contingency fee agreement, refer to the attorney's time, effort, and work on the case. This entails the daily work a lawyer will accumulate working on a personal injury claim and lawsuit. Lawyers must keep track of the time they spend working on a case.
Work by a personal injury attorney on a claim or case might include:
Researching laws
Investigating the accident, parties, and injuries
Tracking down, gathering, retrieving, and organizing evidence
Interviewing witnesses, defendants, and other parties
Negotiating with liable parties
Communicating with a client, insurance representatives, and other interested parties
Preparing for trial if necessary
Representing their client in court
Costs and Expenses
A client in a personal injury matter may often overlook terms relating to costs and expenses in a contingency fee agreement. However, this portion of the agreement deserves your attention to ensure you understand the terms and how they will apply to your claim or case.
All personal injury attorneys handle costs and expenses relating to a personal injury matter differently. Technically the percentage for attorney's fees covers just the attorney's personal fees for their time and work on the matter. However, personal injury cases can involve various other use of resources and expenses such as day-to-day office transactions, expert testimony, preparation of materials for court, etc.
These costs and expenses can add up over time and depending on the language of an agreement, a client may be responsible for paying these costs regardless of the outcome of a case or the amount paid to an attorney for their fees. Make certain you go over the contingency fee agreement with your attorney in great detail to avoid any unexpected surprises later on down the line.
You should review and go over whether you are responsible for these costs and expenses if your case is unsuccessful and how you will pay for these costs and expenses if you are successful in resolving your case.
Who Will Receive the Settlement Check Once You Reach an Agreement?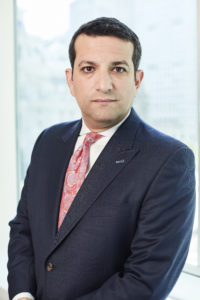 You may wonder what the typical procedures are when you reach a successful resolution in your personal injury case, either through a settlement or after an award by the court through a verdict. The check for a settlement or judgment will first go to your attorney following payment.
Once the payment reaches your attorney, the attorney will hold the compensation until you and your attorney go over the billing for the case. You will have the opportunity to review the billing by your attorney and a detailed accounting of the percentage agreed upon in the contingency fee agreement and all other costs or expenses and outstanding bills relating to your case. Once you review and agree to the accounting by your attorney, then your attorney will send all remaining compensation directly to you.
If you or a loved one suffer a personal injury due to the actions of another person or party, contact a personal injury attorney in Philadelphia to discuss your rights to compensation and if they will file an insurance claim or lawsuit for you.
Get A Free Consultation Today!