How Long Will It Take to Resolve a Car Accident Case?
If every person involved in an automobile accident yesterday asks the same question, "How long will it take to resolve my case?" it is safe to say almost all of them will hear a different answer.
Why? because a car accident case, from the crash to a fair cash settlement, is a process that must be played out in real time. Although every car accident is different, having an experienced car accident lawyer can help navigate the process efficiently. There is a similar trajectory that most cases follow, but unexpected challenges can arise and influence the timeline. So, what challenges can influence the timeline?
The Challenges Affecting Financial Recovery After A Car Accident
There are many components surrounding a car accident claim. Although the clock on the statute of limitations (the deadline) for filing a personal injury case is state-specific, the start of the clock to reach a settlement is universal it begins upon impact. And so, time itself becomes a challenge.
The Accident Victim Needs Time For Treatment And Recovery
Recent Pennsylvania statistics report that, on average, there are approximately 13 motor vehicle crashes every hour, resulting in 8 injuries every hour of every day. Sadly, three accident victims are fatally injured in reportable traffic crashes each day.
Some injuries are self-limiting and resolve quickly, some can take months, and some may be permanent. Without an evaluation by a healthcare professional, it is impossible to determine the extent of the physical damages or the time frame for maximum recovery.
Because the compensation for medical care comprises a significant component of a car accident settlement, there is no benefit to asking for a specific amount of monetary compensation until either the accident victim is fully recovered or the injury results in a medically confirmed permanent disability.
The extent and severity of the injuries suffered in a car crash impact recovery time and often depend on:
The speed of each vehicle at the point of impact
The size of each car
The victim's position in the vehicle
Whether or not airbags deployed
If the victim has any pre-existing medical conditions
Additionally, many injuries have a delay in the onset of symptoms. Concussion symptoms may not appear for hours, internal bleeding may not present symptoms for days, and head and neck injuries can take a week or more.
Some injuries are severe and challenging to recover from, including:
Spinal cord injury
Amputation
Crush injuries
Other car accident injuries that impact recovery time may include post-traumatic stress disorder, facial disfigurement, and organ damage. New research has shown that in older adults (65 and older), being an occupant in an automobile during a motor vehicle accident may lead to heart failure or stroke.
Speaking in generalities, it can take anywhere from a few months to over a year for an accident victim to completely recover physically. In some cases, symptoms and medical care may last indefinitely.
The Personal Injury Lawyer Needs Time To Investigate And Evaluate
The evaluation of a personal injury car accident case begins with a face-to-face meeting with a car accident attorney. The time clock is ticking, so the sooner an accident victim contacts a lawyer, the sooner the legal process can officially begin. An accident victim may help speed up the evaluation by bringing necessary and pertinent information to their initial meeting with a car accident lawyer.
Some things that may save some time include copies of:
Official police/accident report
A legal form of identification (driver's license, passport, or any official government ID)
Social security card
Private health insurance ID card
Automobile insurance policy
Health insurance policy
Disability insurance policy
Any photos from the accident scene
The dates and locations of any accident-related medical treatment
The names of all treating physicians
Results of any diagnostic tests
The names of any passengers in the car at the time of the accident
Contact information for any known witnesses to the accident
Details on the time missed from work
Payroll documents
Correspondence from any insurer about the accident or your injuries
Medical bills
Receipts for any purchases needed because of the accident
Open and honest communication is the cornerstone of a lawyer-client relationship.
Come to your first consultation meeting prepared to answer questions about:
The state of your finances
The people who live in your household and your relationship with them
Details of any previous lawsuits
Your educational background
Your employment history
The lawyer's investigation into the accident is a multi-faceted process that scrutinizes the circumstances of the accident from all angles. All relevant documents and tangible evidence are located, examined, and reviewed.
This may include:
The official accident report
A recording of the 911 emergency call
Surveillance videos
The police officer's dashcam recording
Any accident debris
Additionally, as time progresses, a personal injury car accident attorney will require time to work with the medical professionals and members of the victim's care team to keep current with:
The victim's medical treatment
Any expected long-term effects
The level of pain and suffering
The victim and their support system will likely have continued communication with their attorney to explain the accident's impact on the family dynamic. This information is critical as it helps to substantiate and validate the requested damages. In all probability, it can take up to several months for this phase of the claims process.
And so the Investigation Continues
A car accident case can take much longer than a client may anticipate when the lawyer must deal with time-consuming issues such as:
Shared liability
Disputed liability
Commercial drivers
Where the money comes from in a car accident depends on who is at fault. When liability is shared or contested, the issue becomes more complex. Commercial truck companies may have substantially more insurance coverage than individual motorists. Thus the lawyer may deal with truck owners, truck drivers, and truck maintenance services. Any of these issues may add considerable time to the claims settlement timeline.
In some states (fault states), the insurance company representing the defendant (the negligent driver) covers the losses of the plaintiff, while in others (no-fault states), each person involved in an accident seeks compensation from their own insurance carrier.
Pennsylvania motorists may choose between fault or no-fault coverage. The car accident lawyer is building a case for reimbursement for both financial losses like medical costs and lost time away from work, but also for property damages. Confusing to the layperson and labor and time intensive for the attorneys involved.
The Legal Process Is Wrought With Time-Consuming Possibilities
The discovery process gives each side of a car accident case the time to fine-tune their case by gathering relevant facts and evidence about the opposition. The car accident victim in a personal injury case can realistically expect this discovery phase to take time to complete.
A deposition is frequently part of discovery. Although the deposition usually only takes a few hours, scheduling one can take much longer. This is because it can be challenging to find a time when all parties are available, A deposition is not held in front of a judge, but it is done in the presence of a court reporter, and any answers given can be used in court should the case go to trial.
A lawyer will prepare his or her clients in advance of this experience so they understand the questions that may need to answer.
In addition to basic questions verifying identification (name, age, social security numbers, place of birth, maiden name, if applicable) as the plaintiff in a case, you may need to answer personal questions about:
Their background and family history
Marital status
How many people live in your household
How many people depend on you for financial support
Spouse's name and occupation
Your past work history
Your medical history
How many times have you moved in the past ten years
Why did you move
An overview of formal education
Current job responsibilities
Special acquired skills
Whether or not you have a criminal record
If you have ever filed a worker's comp claim
The defendant's lawyer may also ask questions about the causes and circumstances surrounding the accident from the plaintiff's point of view.
In their own words, they may need to describe:
What they recall about the incident
Their actions immediately following the accident
Who they told about the accident
Did they speak with any witnesses
Were there any witnesses?
Not much is off-limits in a deposition. In an effort to find anything that may be used to discredit or devalue a plaintiff's claim, the opposing attorney may do a deep dive into the claimant's past legal history. They may ask for the details of any previous arrests or convictions.
Although conversations with the claimant's medical doctors are considered private and privileged, an accident victim's medical history and condition are not when dealing with a legal issue of compensation.
An accident victim may need to provide details about their injury, including:
The extent of the injury
The date of the first medical evaluation
The medical care received to date
Information about any pre-existing medical issues
Current pain level
The negotiation process is an attempt to have both parties reach a mutually agreed-upon settlement with the goal of avoiding a trial. A personal injury car accident attorney is a trained negotiator who can advocate for their client to secure a fair and just financial settlement.
Only about one in 20 personal injury cases end up in a trial. Most finalize when the plaintiff accepts a settlement offer. This is the one time when the plaintiff controls the timing of the recovery process. If the plaintiff rejects the initial offer, several counteroffers may follow.
Once a settlement is accepted, the entire process stops. When the papers are signed, there is no going back later to ask for more money. This is the point when having a seasoned car accident lawyer on their side becomes a valuable asset to the injured victim.
Historically, the initial offer is usually a lowball amount. If the claims process has taken more than a few months, the defendant's insurance carrier may be trying to leverage the claimant's need for a quick cash infusion in their favor. The final decision (to accept or reject the offer) is always up to the plaintiff.
A car accident may suggest a counteroffer if the first one:
Is far less than the limits of the insurance policies in question
Is being made before the victim has reached maximum recovery
Is not sufficient to cover the plaintiff's costs
Dealing With the Insurance Companies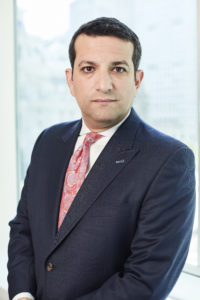 You have probably heard this before, but it bears repeating. The defendant's insurance company (and, unfortunately, sometimes the claimant's own company) is not on your side. Their claims adjusters are skilled intimidators and investigators.
They will attempt to shift the blame from their client and seek ways to blame the victim. They will look for opportunities to downplay a victim's pain, suffering, and lifestyle inconvenience. Claims adjusters will monitor an accident victim's social media (and maybe that of their family members) in an effort to show the injury is not as bad as reported.
They may also deliberately delay proceedings altogether in an attempt to exacerbate a family's desperate need for money. A car accident lawyer protects their client's legal rights.
In the end, the best answer to the question, "How long will it take to resolve a car accident?" is "As long as it takes to make things right." If you or a family member is the victim of a car accident, contact a personal injury lawyer in Philadelphia. Protect your legal rights.
Get A Free Consultation Today!