I Am a Victim of Nursing Home Abuse. What Claims Can I Bring?
Recently a potential client asked this question: "I have a relative in a nursing home, and I suspect abuse. Do I have a legal standing to file a claim?"
This is an excellent question. Why? Because most nursing home abuse victims will not, or cannot, allege abuse in the first place.
Abuse is a crime. It is never acceptable, and it is frequently compensable. We should applaud those willing to stand up to elder abuse and catalyze change in this country's nursing home abuse crisis.
However, any litigation involving a nursing home falls within a controversial and complex area of law. To say nursing home abuse claims are multi-faceted would understate the case.
For starters, could this client, a relative, bring a lawsuit for abuse?
Maybe not. If the nursing home resident is coherent and able to speak for themselves, a nursing home abuse lawyer focusing on nursing home abuse can assist them so they may file independently. When the resident cannot make their own legal decisions, those who hold power of attorney over the elderly person can pursue justice for them. If the resident dies from abuse or neglect, the right to sue transfers to the surviving spouse, children, or parents of the deceased person, or in some states the personal representative of the deceases.
"It is expected that by 2030, there will be a 50 percent increase in the number of elders over the age of 65 who require nursing home care."—National Center On Elder Abuse
Table of Contents
Is It Abuse, Neglect, or Malpractice?
The nursing home industry is now big business, and this corporatization of long-term care facilities often leaves nursing home residents paying a hefty price—sub-par care to the men and women among the most vulnerable members of our communities. Nationally, more than 1.4 million people live in over 15,500 Medicare- and Medicaid-certified nursing homes.
Abuse is an act of commission, and neglect is an act of omission. Both are deliberate, and both can cause harm. Malpractice is a licensed professional's deviation from an acceptable standard of care. Harm that comes from a place of trust makes it egregious, unacceptable, and actionable.
Can a nursing home abuse case, a nursing home neglect case, and medical malpractice overlap? This forms yet another layer of complexity regarding elder abuse lawsuits, but yes, they can.
Abuse Comes in Many Forms
Neglect, physical violence, abandonment, emotional abuse, sexual abuse, and financial exploitation are ways our most at-risk citizens suffer indignities and atrocities in long-term community living facilities.
"Elders who have been abused have a 300 percent higher risk of death when compared to those who have not been mistreated."—National Council On Aging
Neglect in a Nursing Home
Neglect is failing to address the physical needs of the residents. For example, when the staff in a nursing home do not assist the residents with daily personal hygiene, give necessary medications regularly, or do not provide basic needs (sufficient food, proper hydration, weather-appropriate clothing)—this is neglect.
Some additional examples include:
Ignoring complaints of physical pain
Failing to report injuries to the family or administrative staff
Not giving medications as directed
Leaving wheelchair-bound residents alone and isolated for long periods
Failure to provide social interaction
Failure to perform medically prescribed wound care
Failure to call a doctor when needed
Neglect may or may not be intentional or as violent as other forms of nursing home abuse, but it is physically and mentally harmful and wrong. Nursing home residents are dependent on others for their physical well-being and functioning. No matter the reason, neglect is unacceptable.
Physical Violence and Emotional Abuse Against a Resident
There is no excuse for hitting, punching, choking, kicking, or physically harming a nursing home resident. Emotional abuse is equally damaging (maybe even more so) and comes from harassment, threats, verbal assaults, humiliation, intimidation, and isolation. Psychological abuse takes away a person's dignity and self-esteem.
Sexual Abuse
The thought of an elderly nursing home resident as a victim of sexual abuse is hard to imagine, but it happens.
Examples include:
Unwanted intimate touching
Rape
Forced nudity
Taking photographs of residents during bathing, dressing, or toileting
Financial Exploitation
Some examples of financial exploitation may include:
Coercing residents to endorse changes to their will
Deceiving a resident into transferring personal property or signing a check
Embezzlement or the unauthorized use of a resident's credit card
Theft of jewelry or other personal possessions (clothing, electronics)
Victims of Nursing Home Neglect and Abuse Can Take Legal Action
In addition to claims of neglect and abuse, residents may be able to pursue justice for medical malpractice, a breach of contract, and a wrongful death claim.
Breach of Contract
A potential resident usually enters into a legal agreement (contract) with a long-term care facility. The nursing home provides a certain level of care in exchange for an agreed-upon fee. When the nursing home fails to do so, the resident may have the right to sue.
Wrongful Death in a Nursing Home
Death in a nursing home or long-term care facility is expected, usually from the frailties of the aging process or illness. However, qualified family members can file a wrongful death suit when a nursing home resident dies because of abuse or neglect.
The laws concerning qualified family members vary from state to state. For example, in Pennsylvania, only the deceased person's spouse, parents, or children can initiate a wrongful death claim. Any monies won from the suit are split equally between qualified family members. In Florida, however, an appointed representative of the deceased's estate must file.
Damages may include funeral and burial expenses, medical costs associated with the abuse or neglect, and pain and suffering.
In some cases, death is a delayed consequence of the harmful action.
Some examples of these life-threatening conditions may include:
Complications of unnecessary bedsores caused by immobility. For example, pressure ulcers can cause infection and lead to sepsis. ,
A preventable fall that results in head trauma and culminates in death
Malpractice in a Nursing Home
Doctors and nurses make mistakes; however, not all constitute malpractice. Medical malpractice is complex and controversial. Many states impose prerequisites before plaintiffs can file malpractice suits.
You must establish a provider/patient relationship. Residence in a long-term care facility establishes a relationship between treating physicians, registered nurses, and licensed professional caregivers with each resident.
Every medical specialty must meet an acceptable standard of care; if a caregiver ignores that professional standard and harms a resident (physically or emotionally) a malpractice claim may follow.
Examples of Nursing Home Medical Malpractice
Nursing home residents are medically fragile and may not be in the best of health. They are there because, on some level, they require a safe environment and competent care.
Nursing home errors that can constitute medical malpractice include:
Lack of individual care plans for each resident's need
Lack of appropriate policies and procedures
Untrained staff
Insufficient staff
Non-compliance with all state or federal regulations
Understaffed facilities
Failure to address the medical needs of a resident
Poor medication management
Lack of sufficient equipment
Failure to send a resident to a hospital promptly
The delegation of drug administration to non-licensed staff
Poor communication
Improper use of restraint
Can a resident sue a nursing home for negligence?
Yes, if:
The nursing home fails to protect the resident from harm
The facility provides substandard care that leads to injury or harm
They hire caregivers with a history of elder abuse
The facility is unclean
The nursing home management team fails to properly supervise employees
What Sounds the Alarm?
Disturbing information and statistics from the World Health Organization tell us about one in six people over the age of 60 experience abuse in community settings. Even if a nursing home resident does not, or cannot, report incidents of abuse and neglect, some signs and signals point to potential problems.
Concerned family members and visitors may notice:
Overworked staff
Understaffed areas of the facility
High employee turnover
Undertrained employees
Unaccounted for bruises, fractures, scars, or burns
Obvious safety hazards
Overall unsanitary conditions
Bad smells
Soiled clothing or bedding
Signs of agitation or depression
Social withdrawal
Uncharacteristic mood swings
A change in sleeping patterns
Unusual weight loss or weight gain
Displays sudden changes in mood or behavior
Reluctant to talk about staff or other residents
Experiences sudden changes in eating or sleeping habits
The resident expresses concerns about the staff or other residents
The resident has a recent change in eating or sleeping habits
Fear of being left alone
Fear of the dark
A diagnosis of infection
Nursing Home Residents Have Rights
A violation of a nursing home resident's rights may lead to physical harm and/or emotional distress.
Nursing home residents have a right to:
Freedom from abuse and neglect
Participate in activities
Be free from restraint used for the staff's convenience
Make a complaint or voice a concern without fear of reprisal
Proper medical care
Manage their own money
Make and receive private telephone calls
Have the nursing home protect personal property from theft
Who Can You File Suit Against?
Although not every injury or illness in a nursing home is grounds for a lawsuit, when the actions (or lack of action) on the part of medical professionals, non-certified staff members, the owner of the nursing home, the facility's management team, or another resident result in harm, victims are entitled to seek justice through legal channels.
Bringing a successful lawsuit against a doctor, nurse, or nursing home takes skill and experience. A personal injury attorney is a valuable resource for those exploring the idea of filing a claim for financial reimbursement.
What Compensable Can I Seek for My Loved One?
In this type of civil suit, a personal injury attorney can help a resident recover from the economic losses incurred due to negligence or abuse. This may include the costs of medical care and medications required as the direct result of harm. You may receive financial compensation for those non-economic damages such as pain and suffering, disfigurement, mental anguish, and disability.
A nursing home abuse lawyer will answer questions a resident or family may have concerning reimbursement for:
The costs of relocating to a different nursing home
Funeral expenses in the event of wrongful death
Lost interest payments on lost investments due to financial exploitation
Mental health counseling
Physical rehabilitation
Reimbursement for stolen or damaged property
Possible repayment of the resident's legal fees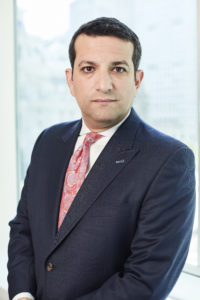 Not all nursing home residents cannot live independently. Some facilities reserve beds for short-term stays for patients requiring physical rehabilitation or extended care following a surgery or an extended hospital stay. Doctors expect these patients to recover, return home, and maybe resume to work. In these case scenarios, financial compensation may include lost income.
Filing a lawsuit for nursing home abuse or neglect gives abuse victims a form of closure and may prevent future harm to other residents in the facility. Family members and concerned loved ones can help keep nursing home residents safe by being hyper-vigilant while visiting or speaking with them on the phone. If neglect or abuse is suspected, speak up.
Contact our personal injury law firm in Philadelphia today for information about your nursing home abuse and neglect claim.