How to Find the Best Lawyer for Your Camp Lejeune Water Contamination Case?
If you have suffered an illness or medical condition you believe occurred from exposure to Camp Lejeune water, you may have a claim for compensation under the newly enacted Camp Lejeune Justice Act of 2022. To file a claim against the federal government for your losses, you will need a Camp Lejeune water contamination lawyer.
While you may find many personal injury lawyers in your area, finding the right attorney to represent you in a Camp Lejeune water contamination case can take some research. Here are some things you can look out for when determining which Camp Lejeune water contamination lawyer you'd like to hire.
Inquire About a Free Consultation
The first step to finding a lawyer is to find an attorney that provides services for the area of the law in which you need help. A personal injury lawyer may have the experience and knowledge to represent you in a Camp Lejeune case. However, the Camp Lejeune contaminated water situation is unique as recent legislation allows victims to pursue money for an event that took place decades ago. A lawyer with experience handling many personal injury matters can help you fight for compensation for the damages you sustained due to the water contamination at Camp Lejeune.
To find an attorney that is the right fit and meets the needs of your case, take advantage of free case consultations. A reputable personal injury lawyer will offer a free consultation to discuss what options may be available to you and whether the lawyer can accept your case. If a lawyer asks you to pay for an initial consultation, keep looking. You will have no trouble finding a personal injury lawyer with free initial consultations in your area.
Find an Attorney Who Knows the ins and outs of the Camp Lejeune Water Contamination and its Impacts
To succeed at a Camp Lejeune water contamination claim, you must hire a lawyer that knows the subject matter and feels confident in their ability to file your claim. If you feel any hesitation or it appears from your first consultation that the lawyer may not be sufficiently familiar with the events of the Camp Lejeune water contamination, move on with your search for another attorney. Congress passed the Camp Lejeune Justice Act in August 2022. The legislation is fresh, and the forms and steps necessary to file a claim are new. Ensuring the attorney you hire has a firm grasp on the new forms and steps to file your claim for damages can help you avoid delays and complications which could be detrimental to your case.
A Camp Lejeune water contamination claim can require in-depth research and resources to track down the evidence necessary to support your claim due to the time that has passed since the contamination occurred and possibly since the beginning of your health problems. Finding a lawyer that understands this area of law and the facts of your case can better your chances of getting a positive outcome in your case.
The Basics of the Water Contamination at Camp Lejeune
Knowing whether your attorney can file your claim and handle your case can help you refresh your understanding of the water contamination problems at Camp Lejeune.
Causes of the Camp Lejeune Water Contamination
The widespread contamination of the water sources in Camp Lejeune occurred over an expanse of over 30 years, beginning in 1958 and ending in 1987. For all this time, the people who worked served, lived, and visited Camp Lejeune military base drank and used the water without knowing its dangers and risks. Estimates indicate that over one million people over the years suffered exposure to the contaminated water and were at risk of health problems, some of which may have ended in death.
There were multiple causes of the contamination of the water at Camp Lejeune. Ultimately, testing and investigation revealed that the actions which caused most of the contamination originated at a dry-cleaning business present on the property for many years, improperly disposing of dangerous cleaning chemicals, which in turn seeped into the water systems.
Additionally, there were other sources of improper storage, disposal, and use of hazardous substances throughout the day-to-day functions of the military base at Camp Lejeune that combined with increasing the contamination levels in the water to dangerous levels throughout the years.
The Illnesses Associated with Exposure to the Contaminated Water at Camp Lejeune
As a potential attorney discusses your case with you and your time at Camp Lejeune, they will also delve into the effects on your health from the contamination. While many illnesses could have arisen from continued exposure to the water at Camp Lejeune, there are certain ailments indicated as presumptive conditions by the federal government.
If your illness is not on this list, you may still be able to seek compensation as you can prove through evidence that the water contamination caused your illness. However, if your illness is one of the many presumptive conditions identified, you may have an easier path to proving your case and subsequent losses.
The government identified the following conditions as presumptively the result of the water contamination incident at Camp Lejeune:
Multiple myeloma
Non-Hodgkin's lymphoma
Leukemia
Kidney Cancer
Parkinson's Disease
Liver cancer
Aplastic anemia
Bladder cancer
Other conditions that are not on the presumptive list but may have been the result of the water contamination include:
Congenital disabilities
Breast cancer
Stillbirth
Miscarriage
Infertility
Scleroderma
Renal toxicity
Esophageal cancer
Lung cancer
Who May Recover Compensation From Camp Lejeune Water Contamination?
The federal government took unprecedented steps to open up the floodgates of claims from those that may have suffered effects from the contaminated water at Camp Lejeune through the Camp Lejeune Justice Act. However, the statute establishes eligibility to make a claim for their losses due to water contamination.
According to the Camp Lejeune Justice Act, a victim must:
Have served, lived, or worked at the Camp Lejeune Military Base in North Carolina between August 1, 1953, to December 31, 1987
The time spent at Camp Lejeune during this must total a minimum of 30 days, although the time does not need to be consecutive but rather cumulative
After your time at Camp Lejeune, you received a diagnosis of a medical condition or disease potentially associated with the water contamination
Choose a Lawyer That Understands the Urgency of the Matter
Another important aspect of the recently enacted Camp Lejeune Justice Act is the timeframe for filing claims. While many decades have passed since victims potentially suffered exposure to water contamination, the amount of time they now have to pursue monetary compensation is only two years. The two-year clock on claim filings began to run on the date the law passed, which means that victims only have until August 2024 to file.
When speaking to a potential lawyer to represent you in a Camp Lejeune claim filing, make certain they are aware of this filing deadline and will help you prepare your claim as soon as possible. Filing a claim will take time to prepare and for your lawyer to gather the support necessary to prove your losses.
The water contamination at Camp Lejeune, in some cases, happened nearly 70 years ago. This delay can present a challenge as you track down the paperwork and evidence necessary to prove your eligibility to file a claim. The sooner you contact a lawyer to represent you in the matter, the sooner they can begin preparing a claim on your behalf within the timeline enacted by the statute.
Choose a Firm with Experience Handling Cases Against the Federal Government
Taking action as a victim in a Camp Lejeune water contamination case is not a typical personal injury matter. The opposing party in these cases is the federal government. Going up against the federal government has its own unique challenges and complexities that require the attorney representing you to have specific knowledge and experience.
Can a Lawyer Represent You as a Camp Lejeune Victim Family Member?
The sad reality is that for many victims of the contamination of Camp Lejeune, the help came too late. It took almost 70 years from the first instances of contamination for victims to be able to seek compensation for their damages due to a water contamination-related illness. The statute allows certain family members of victims eligible for a wrongful death action to pursue a claim on behalf of their now-deceased loved one.
What Can You Do to Prepare to Meet with A Camp Lejeune Water Contamination Lawyer?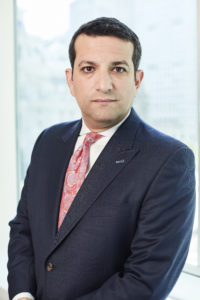 Once you begin your search for an attorney, there are some steps you can take to help your attorney begin representing you. The more prepared and organized you are with your available paperwork and information, the easier it will be for an attorney to discern what evidence and support you have to prove your claim and what additional information they may need to locate, if possible.
Collect Your Medical Documentation and Records
Your case must prove the diagnosis of an illness in connection with the water contamination at Camp Lejeune. It is likely that your medical troubles or diagnosis began many years ago. Any medical records showing your health condition after leaving Camp Lejeune can help. Gather medical documents and records throughout your treatment or complications from your illness that may have transpired.
Collect Proof of Employment or Military Record
Two potential eligibility requirements under the statute were that you lived or served on the base. If you were a civilian employee at the time, any employment records such as pay stubs or other documentation could help you prove you were on the base for the required 30 days. As a military member, you can use your DD-214 form to show when and where you were throughout your military career.
Gather Leasing Documents if You Lived on Base
Not all victims eligible for compensation worked or served on the base. Some were family members living on the base that may not have access to their loved one's military record for one reason or another. One way you can prove as a child, spouse, or another family member that you were living at the Camp Lejeune military base during the water contamination period is housing records. You can use any leasing documents indicating the period you lived at the base.
If you or a loved one suffered an illness or death due to the water contamination crisis at Marine Corps Base Camp Lejeune in North Carolina, you might qualify for compensation under the Camp Lejeune Justice Act.
Contact an experienced Camp Lejeune water contamination lawyer for your free case consultation to discuss your options for filing a claim.