How to Choose a Personal Injury Lawyer
Have you suffered harm due to another person's recklessness, negligence, or intentional misconduct? If so, an experienced personal injury lawyer can explain your legal options and pursue compensation on your behalf.
Here's a quick guide to how to choose the right personal injury lawyer to handle your case.
Identify Potential Candidates
Your first order of business in choosing a personal injury attorney is to identify suitable candidates for the job of representing you. The easiest way to do that is to hop on the internet and do a search for personal injury attorneys. Your goal is to come up with a list of potential candidates who practice personal injury law in the geographic location where your injury happened. (Remember, lawyers come in many different types, but you only want ones who focus on personal injury cases.)
If a search for personal injury attorney in your city or town turns up too many results, you can narrow it by the type of accident you were involved in or the type of injury you suffered. For example, you could search for "car accident attorney in Northeast Philadelphia" or "Chester brain injury lawyer."
Other internet resources where you can find names of personal injury lawyers in your area include:
Aside from an internet-based search, you might also want to ask friends, family, or co-workers if they know of any good personal injury lawyers. Recommendations from people who had the lawyer handle their cases are best.
Narrow the List by Focusing on Key Qualities
Next, narrow your list to a handful of candidates who appear to have qualities that make them ideally suited to handle your case. Your goal is to identify at most 4 or 5 lawyers who fit the bill. Any more than that and you risk overwhelming yourself with choices. Be strict about looking for ones who fit the following criteria.
Focus on Personal Injury Law
Look carefully at your candidates' websites. Do they practice personal injury law exclusively? Or is personal injury one of a number of types of cases they'll handle? Give the edge to lawyers who spend all or nearly all of their time representing injured clients like you in personal injury cases like yours. A lawyer who focuses primarily on your type of personal injury case tends to have the sort of in-depth insight and knowhow needed to get you the best possible results.
Highly Experienced
When it comes to getting top-dollar results in a personal injury case, the experience of your lawyer matters. That's not to say that early-career attorneys can never do a great job for you. They absolutely can. But it's almost always an advantage to have a lawyer in your corner who has handled lots of cases like yours during years of law practice. Experienced lawyers tend to know how to get you maximum compensation as efficiently and effectively as possible. And they've been around cases like yours long enough to give you reliable advice and trustworthy guidance.
Trial Ready
Most personal injury cases settle before they reach the courtroom trial stage. But not all do. Sometimes personal injury lawyers need to go to trial to achieve fair compensation for an injured client. And it's difficult to predict at the beginning of a case whether it's one that will go the distance.
That's why you always want a personal injury attorney who has taken cases to trial, feels comfortable in the courtroom, and has the skills and knowhow to win in court if that's what it takes to get results for you. Only a seasoned trial lawyer can protect the value of your case.
If insurance companies and defense lawyers think your lawyer isn't up to the challenge of a trial, they'll reduce the amount they offer in settlement, figuring you'll have to accept. Conversely, if they know your lawyer can win big at trial, they may offer you more just to avoid the risk of an even costlier loss in court.
Track Record of Success
The lawyer you choose to handle your personal injury case should have a demonstrated track record of success in cases like yours. Of course, a lawyer's past results don't guarantee a favorable outcome in your case. But they do serve as a reliable indicator of the lawyer's abilities and reputation. And that, in turn, can boost the value of your case by giving opposing parties reason to take seriously the claims your lawyer makes on your behalf.
Satisfied Clients
Few sources of information about a lawyer are more reliable and insightful than what their former clients say about them. Read through the testimonials posted on your candidates' websites and reviews of them on Avvo.com. You want a personal injury attorney who boasts a large roster of satisfied clients willing to sing their praises. That means they've earned the trust and confidence of the people they represent through a commitment to professionalism, clear communication, and personalized service.
Dig Deeper in a Free Consultation
All reputable personal injury lawyers offer a free consultation for potential clients. They'll meet with you in person or by phone at your convenience to learn about your case and give you an initial evaluation of your options. You'll never have to pay lawyers for this meeting, even if you decide not to hire them.
Take full advantage of the free consultations personal injury lawyers offer by sitting down with the handful of candidates you've identified after narrowing your list. You can use the consultation as an opportunity to learn about your case and the lawyer who might handle it. By the end of a consultation you should have a feel for what the lawyer thinks of your situation and whether you'd be comfortable with the lawyer handling your claim.
You can get the most out of a free consultation by going into it prepared to share detailed information about your case (including documents and other evidence, if you have them) and to ask questions aimed at sizing up the lawyer. Be open and thorough in what you share. Everything you talk about with the lawyer will remain strictly confidential.
Here are some questions to ask that might help you get to know your case and the lawyer.
How (and how often) do you communicate with clients?
Although finding a skilled attorney with trial experience and a strong track record is critical, so is making sure you and the lawyer work well together. And clear communication is the bedrock of every attorney-client relationship.
Asking about a lawyer's communication style gives you a sense of whether this is someone who you can feel comfortable talking to and will give you clear advice and information. Watch for how the lawyer fields and responds to the question.
Does it reflect that:
They will talk about how they foster good communication with a client?
They communicate using language you follow and understand?
They respect you and the importance of communicating with you effectively?
You must feel comfortable with a lawyer's ability to communicate with you clearly and helpfully. If the lawyer's answers to your question don't give you confidence that will happen, they might not be the right fit.
Who will handle my case?
Law firms often employ numerous attorneys, paralegals, and support staff, so make sure you understand who — specifically — will handle your case day-to-day and communicate with you. Is it the person you meet with in your free consultation, or someone else? If someone else, ask to meet that person, too. It's important to feel comfortable with everyone who you'll be asked to share your personal information with and whose work could affect your future.
What do you think of my case so far?
Be sure to get the lawyer's opinion of your case based on the information you've been able to provide. Remember that it's only a preliminary assessment — lawyers can't guarantee results or make promises about how a case will develop. But they can size up your potential options and give you ballpark estimates of the potential value of your claims. Listen for whether they give you a straightforward answer that takes account of the potential strengths and weaknesses of your case as they understand it.
Do you have the resources to handle my case no matter what it takes?
Some personal injury cases are simple to resolve. Others get extremely complicated. You lawyer cannot always tell you in advance which way your case will go. Ask if a law firm has the human and financial resources to handle your claim come what may. Expect lawyers to tell you about developments that could exceed their abilities or require extra help.
How will you get paid and how will we handle running costs?
The right personal injury lawyer for your case will offer to handle it on a contingent fee basis. That means they'll get to work for you without requiring an upfront payment or charging by the hour for their time. Instead, they'll agree to handle your claim in exchange for a percentage of the money they succeed in recovering for you. Take a pass on any lawyer who does not want to represent you on contingency.
Many personal injury lawyers will also agree to cover the running costs of their clients' cases — expenses like hiring expert witnesses, filing documents in court, or travel — subject to reimbursement from any financial recovery. Ask about how the attorney proposes to handle those costs in your case. Expect a clear, straightforward answer that leaves no questions in your mind about the proposed arrangement.
Trust Your Instincts
Once you've met with your candidates, it's time to make a decision. If more than one of the lawyers you consulted with fits all of your criteria, follow your instincts in choosing the one to handle your case. Remember, this is someone who you'll need to trust to guide you and make smart decisions that may affect your wellbeing. So long as the lawyer you choose has the qualifications discussed above, you won't go wrong by going with your gut.
What Happens Next?
The lawyer you choose should start working on your case immediately. The specific steps the lawyer takes will depend on the needs of your unique situation.
But if you've chosen correctly, the lawyer may quickly:
Begin an investigation into your injury and who should face liability to you for it
Take over all dealings with insurance companies on your behalf
Be on call to answer your questions and advise you about your options
Start gathering evidence to support your claim
Reach out to expert witnesses who may assist in building your case
Connect you with resources in the community to help you confront the challenges of your injury
Draft and file insurance claims and lawsuits on your behalf
Participate in settlement negotiations with defense lawyers and insurance adjusters
Advise you about whether to accept or reject settlement offers you receive
Advocate for you in court, including in a trial if that's the direction your case takes
Take all necessary steps to make sure you receive all of the money owed to you
No matter what your case requires, the right lawyer for you will be ready to meet the challenges and keep you on track to receive the maximum compensation available.
Contact a Talented Personal Injury Lawyer Today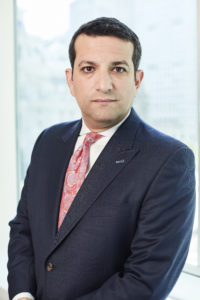 Choosing the right personal injury lawyer to handle your case shouldn't be difficult. By following the tips above, you stand an excellent chance of identifying an attorney who has the skills, experience, and resources to get you the money you need to pay your expenses and rebuild your life. So, don't wait to get started. Contact a talented, award-winning personal injury lawyer in your area today for a free case consultation.