​How Our Lawyers Handle a Farmers Injury Claim?
Farmers Insurance provides home and auto insurance coverage for its clients. That coverage can prove vital when you suffer an injury due to the negligence of someone who has a policy through the company. We have extensive experience dealing with Farmer's Insurance claims at The Levin Firm and the challenges the insurance company may throw your way.
Do you need to file a claim through Farmers Insurance? Take a look at how our personal injury attorneys help with your claim.
We start by thoroughly investigating the conditions that led to your accident.
To file a claim through Farmers Insurance, you must start with a clear look at the conditions that led to your accident. The evidence we look at may depend on what caused your accident or what type of accident you sustained.
After a Car Accident
After a car accident, we may examine several clear factors to collect the needed evidence.
Witness Testimony
Witness testimony can prove incredibly valuable in establishing the chain of events that may have led to a car accident. In many cases, witnesses have a clearer view of exactly what caused the accident than either driver involved.
Over time, eyewitness testimony may prove less reliable. However, we try to get in touch with those witnesses soon after the accident to get a better idea of exactly what they saw and how those events may have led to your accident.
Statements From All Involved Parties
We will look at both your statement and the statement issued by the other driver to help determine what events likely led to your car accident. We want to get a clear look at anything that both of you noted, including additional factors that may have contributed to the accident.
Video Footage
In many cases, video footage is essential to examine the evidence from a car accident. Video footage can show what took place during a car accident, which may make it much easier to establish liability.
We may look at:
Dashcam footage
Security footage from nearby businesses
Traffic camera footage, where available
Accessing video footage proves much easier in the early days after an accident so we will collect that essential evidence as soon as possible.
Photos From the Accident
Taking photos at the accident scene could prove valuable in establishing several key details, including liability for the accident and the extent of the damage. For example, photos of the damage to your vehicle may make it much easier to establish the accident's severity.
The Police Report
After any car accident involving property damage, much less injury, you may need a police report to show where the incident occurred, when it occurred clearly, and some details. At The Levin Firm, we will look at the police report and help you evaluate it for any inaccuracies and use its details to help fill out information from the accident.
After an Accident in the Liable Party's Home
Evidence from the liable party's home may prove much more difficult to collect since many people do not have security cameras in their private homes.
However, we will:
Talk to witnesses
Get statements from anyone involved in the incident, including both the victim and the homeowner
Look at any available security footage
Check out any photos from the accident scene
Return to the scene of the accident, if possible
Looking at all the evidence from the property can prove much easier to establish liability. That evidence may also make it easier to lay out liability in a way Farmers Insurance cannot deny.
We will look at all the details of your injuries, including your medical bills.
As we put together your injury claim, we want to know all the details of your injuries: not just how they occurred, but the full details of how they have impacted you.
To file an injury claim, you will need to establish that you suffered injuries due to the liable party's negligence. For example, if you tumbled down a flight of stairs in ill repair but did not suffer injury in the fall, you would likely not have grounds for an injury claim.
On the other hand, if your fall led to broken bones, you might have the right to seek compensation for those damages. If your fall led to a brain injury, you might need to pursue an extensive settlement even more aggressively.
We will take a comprehensive look at all the details of your injuries so that we can use them to put together an injury claim that fully reflects the losses you sustained because of the accident and the liable party's negligence.
Your Medical Records
Your medical records can serve as a vital point of evidence as we work to establish the full extent of your injuries.
Your medical records may show:
What injuries you sustained
What treatment you required for those injuries
What long-term limitations you may have because of your injuries
Your medical records can help lay out exactly how your accident has impacted you and what treatment you have required because of it.
Your Medical Bills
Your medical bills will feature prominently in your Farmers Insurance injury claim. At The Levin Firm, we want to look at all the bills you had to pay for medical treatment related to your accident so that we can use them to put together a comprehensive injury claim that will detail the full extent of your losses.
You may have gone through considerable treatment, including:
Emergency medical care
Ambulance transport
Surgery and other procedures to help treat your injuries
Durable medical equipment intended to help provide additional mobility, support, or independence during recovery
Physical therapy
Occupational therapy
You may have required in-home medical care or a long stay in an out-of-home care facility to receive the high care you need during your recovery. Often, you may find that your medical bills continue to grow long after the initial incident, especially if you suffered injuries that will have a long-term impact.
Statements From Your Doctor
Your doctor can provide the best look at what injuries you sustained in your accident and what their likely long-term impact on you will look like. Your doctor can also estimate potential medical bills and the challenges you may face as you deal with your injuries. A statement from your doctor can help you more clearly lay out your future recovery.
Your Own Journal or Records
At The Levin Firm, we encourage our clients to keep a journal documenting recovery. That journal can help assign dates to major events, medical procedures, or missed opportunities. Your journal helps more clearly display what losses you may have sustained as part of your injuries, which makes it easier to include compensation for pain and suffering as part of your claim.
We will bring in expert witnesses to help testify about your accident and injuries.
Farmers Insurance has a team of experts it can draw on to provide more information about an accident or the injuries a victim may have sustained. Those experts may provide evidence to help decrease the compensation you may recover from your accident.
At The Levin Firm, however, we bring in our team of experts to look at the conditions that led to your accident and provide more information about the compensation you might deserve.
We might work with:
An expert who can recreate the scene of the accident
An expert who can provide more information about potential mechanical damage to the vehicle
An expert to testify about the extent of your injuries and the medical care you may have needed
By working with expert witnesses, we can help put together essential testimony about what likely led to your accident or the damages you sustained, which can help shape your claim.
We will help you detail any other losses you may have experienced due to your accident.
Not only can serious injuries lead to substantial medical bills, but they can also lead to other financial losses. You may have damaged personal property or financial losses related to your inability to work after an accident. At The Levin Firm, we want to put together a clear account of all of those losses so that we can help you shape a more effective injury claim.
Not only can you sustain significant financial losses because of an accident, but you may also be dealing with substantial personal losses. Depending on the extent of your injuries, you may have several long-term limitations, challenges, and personal losses.
At The Levin Firm, we want to help our clients get compensation for all the losses they may have sustained due to another party's negligence, so we will help you walk through the damages you may have sustained. You may, for example, suffer from distress due to loss of independence related to your injuries, or you may have difficulty missing out on the activities you enjoyed before the accident.
We will put together a clear, compelling claim and submit it to Farmers Insurance.
After thoroughly investigating all the details surrounding your accident and injuries, we will submit a claim to Farmers Insurance.
This claim will lay out:
Evidence that the party covered by Farmers Insurance caused your accident
Information about the extent of your injuries
Clear details about the financial and non-financial losses you sustained because of the accident
Then, it will clearly define the compensation you expect due to your losses.
We will help you negotiate the compensation you expect for your injuries.
Once Farmers Insurance has received the demand package, the company will have a couple of options. Farmers Insurance may submit the compensation amount you asked for. In most cases, however, Farmers will send back a lower compensation offer. While that offer might include some of the damages you have sustained, it may not include all of them.
At The Levin Firm, we help our clients negotiate for reasonable compensation for their losses. We often work with our clients throughout the negotiation process, helping them identify the compensation they deserve and, if necessary, responding to any settlement offers that do not fit their needs.
Having an attorney on your side through the negotiation process can prove critical since it may make it much easier to lay out the compensation you expect clearly and why.
If necessary, we will go to court to help our clients get the full compensation they deserve.
Occasionally, accident claims, including claims with Farmers Insurance, will settle out of court. Farmers wants to avoid dealing with the added legal fees or the extended timeline to settle a claim.
However, in some cases, you and Farmers Insurance may end up so far apart in negotiations that you cannot reach a reasonable agreement. In that case, you may end up in the courtroom to fight for the compensation you deserve.
The Levin Firm will help aggressively represent our clients, providing them with full support that will help them move through the claim process and get the assistance they deserve.
Get Help With Your Farmers Insurance Injury Claim Today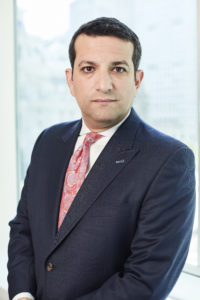 Did you suffer injuries in a car accident with a party covered by Farmers Insurance? Do you need to pursue compensation through an injury claim? Contact The Levin Firm today at (215) 825-5183 to learn more about our assistance from a car accident lawyer.