How Our Lawyers Handle a Nationwide Injury Claim?
If you recently sustained injuries in a preventable accident or incident, there's a good chance insurance (yours or someone else's) will cover at least some of your losses. And because Nationwide Insurance is one of the country's largest insurers, you stand a reasonable chance of having a claim under a policy the company issued.
In an ideal world, getting money for your losses from an insurer like Nationwide would be quick and easy. But that's not the world we live in. Instead, claimants who have suffered significant physical, emotional, and financial injuries can find the process of claiming funds from Nationwide and other large insurers difficult or downright impossible.
Often, the struggle to obtain insurance payments leaves people at wit's end, falling deeper into debt as medical bills and other expenses they need the insurer to pay pile up.
The Levin Firm can help you. We routinely take claims against Nationwide and other big insurance companies. Here's an overview of how we can handle a Nationwide injury claim and why it pays to contact our personal injury lawyer as soon as possible for a free case evaluation.
Circumstances a Nationwide Policy May Cover
Nationwide is a massive insurance company. It issues an extensive array of policies covering an assortment of risks, including:
Auto insurance (including personal injury protection, collision, and liability coverage)
Homeowners' and renters' insurance
Umbrella liability insurance
Life insurance
Boat, RV, motorcycle, scooter, and ATV insurance
Business liability insurance
The scope of coverage Nationwide offers means that people often have injury claims against the company.
For example, a Nationwide Insurance policy may cover injuries and losses you or a loved one sustained in:
A motor vehicle accident (on-road or off-road)
A bicycle or pedestrian accident
A boating accident
A slip-and-fall at a business or someone's home
An assault or other crime on a property you don't own
A building fire or other preventable disaster
These are just a few examples. No matter how you suffered an injury, there's a decent chance Nationwide sells insurance to cover it. If you believe you have a claim under a Nationwide policy, ask the team at The Levin Firm about it in a free case evaluation.
Our Approach to Nationwide Injury Claims
When a client asks us to handle an injury claim covered by a Nationwide Insurance policy, we may have various options for how to proceed. In every case, our mission is to secure as much money as possible, as quickly as possible, while serving our client's particular interests and priorities. The steps we can take may include the following.
We Investigate How the Injury Happened and Who Was to Blame?
In many Nationwide injury cases, we start by digging into what happened to our client and who should face liability. Every legal matter presents unique facts and circumstances for us to understand. In developing a clear picture of events leading up to the injury and the parties responsible for them, we may:
Interview our client and other eyewitnesses
Obtain and review official accounts, like police accident reports
Review the medical records documenting our client's injury
Locate and analyze video footage of the incident, if available
Take steps to preserve cell phone data and other relevant electronic media before it gets deleted
Visit and examine the scene of the accident or incident
Consult forensic, medical, or other relevant subject-matter experts
We approach every Nationwide injury case with an open mind and a willingness to follow the facts wherever they lead. Through careful investigation and analysis, we aim to identify all parties liable for our client's damages. Multiple individuals, businesses, or entities could owe compensation to our client. By finding as many of them as possible, we can maximize our client's chances of making a meaningful financial recovery.
We Evaluate Our Client's Losses
In every Nationwide injury case, our team at The Levin Firm evaluates the scope of harm our client has suffered and gathers evidence to support a compensation claim. We aim to explore every category of damages potentially recoverable from Nationwide, another insurer, or an at-fault party so that any legal action we take seeks the maximum compensation available.
Every Nationwide injury claim we handle differs.
But in many circumstances, our client may seek payment for:
Past and future medical expenses for treating an injury or any related health conditions;
Other past or future costs resulting from the injury or the events that caused it;
Loss of past and future income and job benefits if the injury prevents our client from working;
Physical pain from the injury or medical treatments;
Emotional distress and mental health challenges; and
Diminished quality or enjoyment of life.
Sometimes, our client may also have the right to seek an award of additional damages, such as when the at-fault party engages in extreme or malicious conduct (punitive damages) or violates the provisions of a statute (statutory damages). In a free consultation, a legal professional from The Levin Firm team can give you an initial assessment of the potential compensation you could seek from Nationwide or another liable party.
We Analyze Applicable Nationwide (and Other) Insurance Policies
In every injury case we handle, our team obtains and reviews any insurance policy that may cover our client's losses.
A policy covering our client's injuries will typically fall into one of two broad categories:
Insurance our client purchased, or that someone else purchased for our client's benefit, to cover specific types of losses, like physical injuries or vehicle collision damage; and
Insurance an individual, business, or entity purchased to cover their potential financial liability for harming someone like our client.
We analyze the specific language of each policy to determine whether it obligates the insurer to pay our client's expenses and, if so, how much our client could claim.
We pay close attention to how a policy defines what constitutes a covered loss, whether it excludes any categories of damages, and what it requires its policyholder (or someone else who's suffered a loss) to do to secure payment. We only proceed once we have a clear understanding of the benefits a policy entitles our client to receive.
The terms of insurance policies can vary from insurer to insurer. Our team at The Levin Firm has years of experience analyzing and seeking coverage under policies issued by Nationwide, in particular. If you believe a Nationwide policy covers your injury, ask our team to review it in a free case consultation.
We Select and Execute a Strategy for Obtaining Payment
Based on our understanding of the facts and the applicable Nationwide (or other) insurance policies, we next select the legal strategy we believe will secure as much money as possible for our client as soon as possible. We may have several paths to choose from and may advise pursuing just one or several to achieve our client's goals. Here are three common approaches to secure a favorable outcome in a Nationwide injury claim.
We May Send an Informal Demand for Payment to Nationwide's Policyholder
If the party at fault for causing our client's injuries carries liability insurance issued by Nationwide, securing payment could be as easy as requesting it from the at-fault party in writing. A written demand sent from our firm to the at-fault party can summarize the evidence, explain why the at-fault party is liable, and specify the amount of damages requested.
Sometimes, that's all it takes to get payment. The at-fault party weighs the claim, concludes they're liable, and submits it to Nationwide for coverage under their liability policy.
But even when sending an informal written demand doesn't get immediate results, the at-fault party's response can reveal helpful information for planning our next move to secure damages for a client's injury.
Sometimes, for example, the party will point us to other potentially liable parties, expanding the pool of potential sources of compensation for our client's losses. Or they may offer to cooperate with our filing a third-party claim with Nationwide (see below).
We May Submit a First-Party or Third-Party Claim to Nationwide
If a Nationwide Insurance policy our client purchased covers their losses, we may prepare and submit a formal payment request a first-party claim to Nationwide on their behalf.
The team at The Levin Firm can gather evidence and prepare thorough documentation of a Nationwide injury claim. By submitting a comprehensive and persuasive claim requesting payment under our client's policy and serving as their representative in any follow-up discussions with a claim adjuster, we aim to accelerate and maximize the compensation our client receives from Nationwide.
Similarly, if the at-fault party carries liability insurance issued by Nationwide, we might submit a claim to Nationwide directly a third-party claim instead of waiting for or relying on the at-fault party to do it. This strategy can often get results when there's no reasonable dispute about the at-fault party's liability and the size of our client's claim exceeds the at-fault party's policy limits.
As with a first-party claim, we can prepare a well-documented claim and negotiate directly with Nationwide to persuade them to pay as much as possible for our client's losses.
We May Sue Nationwide or its Policyholder for Damages
A victim of an injury caused by someone else's wrongful conduct generally has the legal right to sue the party at fault for damages. If that lawsuit succeeds, Nationwide as the at-fault party's liability insurer may have to pay any court judgment or jury award in our client's favor. Our client could also have the right to sue Nationwide for damages if the company violated state insurance law by failing to process a claim on time and in good faith. In that case, Nationwide may have to pay extra damages as punishment for its misconduct.
The Levin Firm's attorneys have years of experience going to court to secure compensation for our clients. We're not afraid to stand up to large insurance companies like Nationwide to get justice and the money our clients need to pay their expenses and plan for the future.
Suing Nationwide or its policyholder does not necessarily mean a case will end up in a trial. Most lawsuits settle long before they see the inside of a courtroom. Instead, it's often the case that filing a lawsuit forces a party to confront its liability and come to the bargaining table.
Of course, if a trial is necessary, The Levin Firm's lawyers are ready to go the distance. We have an impressive track record of winning verdicts in difficult cases, no matter how large or well-financed our adversary is. Contact us to learn if taking your Nationwide injury case to court is the right option in your circumstances.
Our Services Are Affordable
The Levin Firm aims to make its services affordable to anyone who needs them. As discussed, we offer a free consultation to anyone who wants to explore whether they have a viable Nationwide injury claim to make. You'll never have to pay us for the time we spend with you in an initial meeting, even if you decide not to proceed with legal action.
We also represent clients in Nationwide injury cases on a contingent fee basis. That means we only get paid if we win our client's case. We don't charge fees upfront, and we don't bill by the hour.
So, don't let money worries keep you from contacting us. Regardless of your financial circumstances, you can afford to hire a skilled Nationwide injury claim lawyer at The Levin Firm.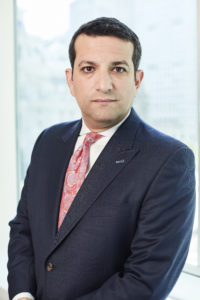 Contact a Skilled Nationwide Injury Claim Lawyer Today
Nationwide Insurance issues policies that can cover many types of injuries. But that doesn't mean Nationwide will pay willingly. Often, an injured party needs a skilled personal injury attorney in Philadelphia to handle applying for and securing payment.
If you or someone you love recently suffered an injury and believe a Nationwide Insurance policy covers the losses, The Levin Firm wants to help you explore your rights and options for pursuing compensation. Contact us today at (215) 825-5183 for your free, no-obligation case evaluation.
Get A Free Consultation Today!