How Can a Lawyer Handle a State Farm Injury Claim?
If you are in a car accident and discover that your claim must go through State Farm, you may wonder what you can expect and how an attorney will handle a claim with the insurer.
Understanding the State Farm claims process and the steps your lawyer can take will help you know what to expect and how you can help make the claims process as smooth as possible. For example, dealing with an insurance claim after a car accident can be a stressful experience, but it does not have to be that way.
The Levin Firm can provide you with a knowledgeable car accident lawyer that can give you the best chance to recover the damages you deserve from your State Farm injury claim.
The State Farm Insurance Claims Process
State Farm is the largest vehicle liability insurance company in the U.S., holding over 16 percent of the market for car insurance coverage, followed by Allstate, Progressive, and Geico. The company has built a strong reputation, although it may not always be favorable from the perspective of its claimants.
State Farm makes billions of dollars each year in revenue, but not all claims get a payout, and not all payouts by the insurer are for the maximum losses of a claimant. Insurance companies such as State Farm each have their approach and guidelines for their adjusters on handling claims and, in turn, how to maximize their profits and limit their losses.
If, after a car accident, you are facing a claim with State Farm knowing how they operate can help you better prepare and protect your rights and interests.
Investigate
The first step in the car insurance claims process with State Farm is assigning the claim to an adjuster or claims representative. This individual will handle and process your claim with State Farm; but remember that their loyalties and obligations are to the company, not you. The adjuster will first take a close look at the evidence, talk to the parties involved and investigate the cause of the crash to determine whether they will accept liability on behalf of State Farm.
At this stage, an insurer will try to talk to you. They may appear friendly and say they want to help, but really, they are trying to gather as much information as possible from you in an attempt to find a reason to deny or limit your claim. They will ask you for a statement and whether you agree to record the process. This is when the claims process makes a claimant most vulnerable.
Anything you say to the insurer, no matter how insignificant or harmless it may seem, can be evidence and support against your claim. It is best to avoid making any statements to State Farm until you can speak with an attorney to represent you.
Calculate
If the claims adjuster decides to move your claim forward, they will calculate your damages. The damages calculation is the result determined by their in-house computer software. The adjuster will do nothing more than plug in certain information about your case, such as the injuries you sustain. The computer will then determine what your claim is worth based on its algorithm.
Unfortunately, software such as that used by State Farm may not accurately predict your losses. The software can be problematic, particularly for those damages that are more difficult to establish, such as pain and suffering and future losses, which can result in notoriously low settlement offers by adjusters.
Deny or Make an Offer
After the investigation of the claim is complete, the insurance company representative may deny your claim if they do not feel there is sufficient evidence for them to accept liability or if there are terms of the policy that nullify your claim. If the insurance company determines they are, in fact, liable, the representative will then use the calculations from their software to make you a settlement offer.
It is important to note that when an insurance company makes an initial offer, a claimant is under no obligation to accept it. When you have a lawyer representing you, they can analyze and discuss the offer to determine whether it is an appropriate amount or whether a counteroffer is in your best interest.
What Is a Bad Faith Insurance Claim?
While dealing with insurance companies such as State Farm is always challenging, there are instances where the difficulties go beyond what is reasonable and acceptable as the norm.
A bad faith claim occurs when a representative of an insurance company acts in a manner that jeopardizes your legal rights and interferes with your ability to get the compensation you may be eligible for under a policy agreement.
A bad faith claim does not apply to every situation or denial but may happen when the insured's actions are contrary to their legal obligations under the applicable policy. A car accident attorney can help you hold insurance companies accountable when they are not holding up to their obligations and fight for you throughout the processing of your claim.
What Can a Lawyer Do to Prepare for Your Injury Claim Against State Farm?
Find a lawyer who has experience handling car accident claims. A personal injury attorney knows how State Farm operates and the most common tactics they may take to try to deny a claim or lower the amount of compensation available. From the start of your claim, they will prepare to gather the evidence they can and the support to fight for the maximum compensation possible on your behalf through your State Farm claim.
Take The Burden of Communications Away from You
For many car accident victims, dealing with the aftermath of the crash is anxiety-inducing. When you have injuries, your focus is on getting better, not arguing with insurance company representatives and investigating the cause of your injuries. When you hire a personal injury attorney to represent you, you can rest and let them handle the insurers.
Your attorney will manage your case and communicate with State Farm adjusters, representatives, and any other party seeking information from you after a motor vehicle accident. They will be your middleman. You can direct your questions to your attorney, and they will relay all developments in your case regarding State Farm and other parties to you.
Investigate the Accident
State Farm will investigate the accident, but a personal injury attorney can launch their investigation. An attorney understands that a car accident may not always be what it seems on the surface. They will investigate to track down all evidence that can help you with your case, whether it be photographic evidence, cell phone records, police reports, medical records, witness statements, etc.
An insurance company will not go out of its way to prove they are liable to you in a claim. Instead, they will take the evidence and try to prove why they should not pay you. When you hire a personal injury lawyer, they work for you. They will help you find any overlooked or missed evidence that could benefit you.
Discover All Liability for Your Losses
After an accident caused by another driver, you may immediately assume that if State Farm is the insurer, they are the only party you can pursue compensation from. This, however, may not be the case. Part of a personal injury firm's investigation process is determining how the accident happened and who is to blame.
Responsibility and liability for a car accident can include multiple parties. For example, if a driver is negligent, they are liable to you individually and the insurance company they carry for coverage. However, if that driver was working at the time of the crash, then their employer may also be liable to you, depending on the facts of the case.
A personal injury attorney can look closely at the parties involved to ensure that when they file a claim or lawsuit, they go after all of the parties potentially liable to you.
Calculate the Maximum Damages You May Recover
State Farm will use a computer to tell them how much your claim is worth. Your attorney will thoroughly review every impact that the car accident has on your life to determine the actual value of your claim and the maximum compensation you may be eligible for under the law. They understand the enormity of the impacts an accident can have.
Your medical bills and lost income are just a portion of the losses you can recover in an insurance claim. The right team will take the time to calculate the maximum damages in your case so that you can use that number to help guide the decisions you may face about whether to accept a settlement offer or if going forward with a lawsuit may become necessary.
Fight for You
While filing your claim, you can rest easy knowing you have someone fighting State Farm to represent your interests. The big insurance companies have experience and their own lawyers to help them get what they want. With a car accident attorney at your side, you have experience on your side to go up against these insurers and push for what is the best outcome for you.
Stand up to State Farm
Insurers like State Farm love to see when a claimant does not have an attorney for their claim and case. This signals to them an opportunity to make lowball offers or outright deny a claim, knowing that most victims will not have the know-how or resources to fight back. A personal injury attorney is not afraid to take on these big-name insurance companies and will work to negotiate the best possible outcome for you. If they do not offer you a reasonable settlement, they may suggest filing a lawsuit against them if you have a strong case and evidence to prove the law entitles you to more compensation.
What Should You Avoid When Dealing with State Farm After an Accident?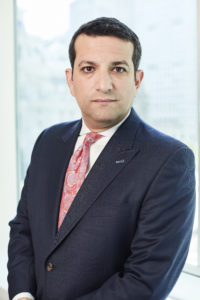 It can be challenging to sit back and let others handle your claim, but the right team of lawyers and legal professionals have years of experience handling car accident claims like yours. They know how to put their clients in the best possible position as State Farm goes through the claims process. Remember that your lawyer is hard at work preparing and filing your claim for damages. During this time, it is best to avoid certain situations when dealing with a State Farm claim after an injury accident to protect your case.
Do Not Talk About Your Case Protect Your Case and Privacy
It is common for car accident victims to want to talk about the accident and their injuries. However, whenever you speak to others about the crash, you may risk your case and possible compensation. This applies to the insurance company, potential witnesses, and others interested in the case. Talk to your lawyer about your car accident experience, and they can guide you on avoiding mistakes that could cost you in your claim or lawsuit.
Do Not Stop Your Medical Treatment
After suffering a car accident injury, your medical treatment and recovery may take some time and, in some cases, much longer than you thought it would be. Insurers will look not only at your injuries and impacts but also at what you do to recover. For example, avoiding appointments or treatment options could be grounds for State Farm to lessen the compensation they offer you. To ensure you protect your claim for damages, follow through with the treatment set up by your doctors.
If you or a loved one is a victim of a car accident involving a State Farm Insurance policy, contact a personal injury attorney at The Levin Firm to discuss how we can help you with your claim.