Fort Lauderdale Workplace Accident Lawyer
At any job in Fort Lauderdale, you always face the possibility of sustaining an injury in an accident at the workplace. Some Fort Lauderdale workers have jobs where the risk of injury comes with the territory, such as jobs working on a new apartment building in Central Beach, or in manufacturing at an industrial park out by Fort Lauderdale-Hollywood International Airport. Others work in settings—like an office building on Las Olas Boulevard, or a medical suite on the Broward Health campus—where getting injured in an accident at work rarely seems possible. No matter where workplace accidents happen in Fort Lauderdale, or how unlikely their occurrence, the aftermath for injured workers follows a predictable course. Pain and disability prevent them from doing their jobs or enjoying their lives. Medical bills pile up. Life feels frustrating, unfair, even hopeless. Victims of workplace accidents in Fort Lauderdale frequently have a legal right to significant compensation for the pain and difficulty they have endured. Our Fort Lauderdale Workplace Injury Lawyers represent those workers in filing claims and lawsuits to secure the money they need and deserve. Contact us today to learn more.
About Our Workplace Accident Law Practice in Fort Lauderdale
From their offices in Fort Lauderdale and the mid-Atlantic region, The Levin Firm's team of award-winning trial lawyers fights to secure full and fair compensation for victims of a wide range of personal injuries. Representing workers injured in workplace accidents constitutes a longstanding focus of our law practice.
Over the years, our team has secured millions in compensation for injured workers and their families. Our commitment, in every case we take, is to offer personalized attention to our clients, and to commit the full-measure of our firm's talents and resources to fighting for our clients' rights and interests, and securing them the compensation they deserve.
Fort Lauderdale Workplace Accidents We Handle
If an accident happens at a Fort Lauderdale workplace that leaves a worker injured, then chances are The Levin Firm has the experience and know-how to pursue and secure compensation for that worker from every available source of payment.
Some common scenarios that can easily lead to workplace injuries in Fort Lauderdale, for which injured workers may need our help, include:
Falls, structural collapses, getting struck by objects, explosions, electrocutions, and equipment malfunctions on Fort Lauderdale construction sites;
Accidents involving motor vehicles, forklifts, baggage carts, ATVs, and other vehicles at large indoor and outdoor facilities, such as fulfillment centers and airports;
Fires, falls, and cutting-equipment malfunctions in Fort Lauderdale restaurant kitchens, food prep, and serving areas;
Tip-overs of shelves, collapsing piles of boxes, and other inventory-related accidents in the front and rear of Fort Lauderdale retail locations;
Hot liquid spills, elevator and escalator mishaps, and other "freak" accidents in office settings; and
Toxic chemical exposures at industrial sites.
These are just a few examples of the types of accidents at Fort Lauderdale workplaces that might bring an injured client through our doors at The Levin Firm. No matter the circumstances, the skilled workplace accident injury lawyers at The Levin Firm can probably help.
Seeking Compensation for Fort Lauderdale Workplace Accidents
Workers who suffer injuries in accidents and incidents at their Fort Lauderdale workplace virtually always have the right to compensation for the harm they suffered. Most of them can seek workers' compensation benefits. Some may also have the ability to pursue compensation through a lawsuit. The Levin Firm can help them with either, or both.
Fort Lauderdale Workers' Compensation Claims
By law, the vast majority of Fort Lauderdale employers must pay for workers' compensation insurance covering their employees against medical and disability-related costs arising out of a work-related injury or illness. Workers' comp is a form of no-fault insurance, which means in most cases it covers eligible employees regardless of how injuries occurred, even if they caused the workplace accident that resulted in their own injury.
Workers' comp in Fort Lauderdale provides injured workers three basic types of benefits:
Medical benefits that cover the reasonable cost of care and treatment for a workplace accident-related injury;
Lost wages and other monetary compensation to replace an injured worker's income temporarily, or permanently, if a workplace accident results in a disability; and
Death benefits, paid to a worker's family in the event a workplace accident causes fatal injuries.
To obtain benefits, Fort Lauderdale workers injured in a workplace accident must report their injuries right away to their employer. That report triggers the employer's obligation to report the injury to the workers' compensation insurance company, which then processes the claim and, in theory, pays the worker the benefits required by law.
We say "in theory," because sometimes—too often, in fact—workers do not receive the workers' comp benefits they deserve. Instead, for any number of questionable reasons, the insurance company may deny them some or all of their benefits.
Fort Lauderdale workers who find themselves in that unfortunate situation can fight back with the help of a skilled workers' compensation and workplace injury attorney, like the team at The Levin Firm.
Fort Lauderdale Workplace Accident Lawsuits
Although workers' comp constitutes the most common source of payment for workplace accident-related injuries in Fort Lauderdale, it is not necessarily the only source. Some workers may also, or instead, have the right to seek compensation for their injuries and losses through a lawsuit filed in Fort Lauderdale-area courts.
The right to pursue payment through a lawsuit typically arises in one of two cases:
The injured worker does not have workers' comp coverage, either because the law exempts their employer, or because their employer broke the law and did not purchase workers' comp coverage; or
A third party—someone other than the worker's employer or co-worker—caused the workplace accident that left the worker injured.
In these cases, the injured worker may have the ability to seek payment for a wider range of damages than those typically covered by workers' comp, including:
All out-of-pocket costs, medical and non-medical, incurred because of the workplace accident and their resulting injuries;
All current and future lost wages and income attributable to the accident and injury;
The pain, suffering, and diminished quality of life they have suffered; and
Sometimes, punitive damages to punish the party who caused their injuries.
The award-winning team of trial lawyers at The Levin Firm has years of experience in preparing and litigating claims for damages arising out of workplace accidents, even in cases where the worker has already received workers' compensation benefits. Contact us to learn whether filing a lawsuit is an option in your situation.
Frequently Asked Questions About Fort Lauderdale Workplace Accidents
Injured workers and the families of workers who have tragically died in workplace accidents want to ask a lawyer a host of questions about their legal rights. They can speak with a lawyer from The Levin Firm who may have answers for them by contacting us for a free consultation. They may also find useful information in the answers to frequently asked questions below.
Can I sue my Fort Lauderdale employer for my workplace accident injuries if I got workers' comp already?
You may have noticed that when we described the scenarios where workers can file a lawsuit for compensation after a workplace accident, we did not mention suing their employers and co-workers. That's because, in most cases, workers who are eligible for workers' comp benefits cannot separately sue their employer. That's the basic trade-off in workers' comp: injured workers get no-fault coverage, and employers get protection against lawsuits by those same injured workers.
So, to answer your question, you probably cannot sue your employer. We say probably, and not definitely, because exceptions do exist, such as if your employer intentionally harmed you. Talking to an experienced workplace accident lawyer is the best way to explore your options.
What is my Fort Lauderdale workplace accident injury claim worth?
If your claim is limited to receiving workers' comp benefits, then in general it will pay for your medical costs (usually billed directly to the workers' comp insurance company by your doctor), and for two-thirds of the income you miss out on earning because of a temporary or permanent disability. The death benefit under workers' comp is up to $150,000.
If you have the right to file a lawsuit seeking compensation for your Fort Lauderdale workplace accident injuries, then the amount you may obtain usually depends on three broad factors:
The nature and extent of your injuries, and their impact on your life;
The strength of the evidence and your lawyer's ability to make your case;
The amount of money available, through insurance or otherwise, to pay your damages.
Talking with a skilled workplace accident injury lawyer from The Levin Firm can help you understand the potential value of a claim in your situation.
The accident that injured me didn't technically happen at the business where I work, but I was working when it happened. What are my rights?
If you suffered injuries in an accident while performing your job duties, then no matter where the accident happened, you probably have the same rights as those described above. Or, to put it another way, your "workplace" constitutes anywhere you do your job as required by your employer, and not just the physical location of the business that employs you.
So, for example, you probably have rights to compensation, either through workers' comp or a lawsuit, if:
You get hurt in a motor vehicle accident while driving a work vehicle to, from, or in connection with a job; or
The accident happens at an offsite location where your employer has sent you to perform a work-related task.
Questions can sometimes arise over whether a worker actually suffered injuries in Fort Lauderdale while working, or whether the accident truly happened when the worker was engaged in a work-related task. Workers' comp insurance companies may even try to deny you benefits because of those questions. That's why you can always benefit from speaking with a skilled workplace accident injury lawyer about your rights as soon as possible after a workplace accident occurs.
What should I do to help my Fort Lauderdale workplace accident case?
Two things. First, if you haven't done so already, report your workplace accident injuries to your employer. That is essential to protect your right to workers' comp benefits.
Second, seek appropriate medical care and do as your doctor says. This serves several important purposes. It protects your health, which is the number one priority. It creates medical records that your lawyer can use to support a workers' comp claim or lawsuit seeking damages. And, it protects against anyone fighting your claim or lawsuit on the basis that you did not do as much as you could have to take care of yourself.
Can I go to any doctor I want for treatment after a Fort Lauderdale workplace accident and have it paid for?
That depends on what kind of treatment, and if you have workers' comp coverage.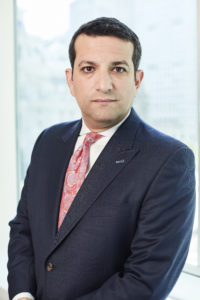 If workers' comp covers you, then you can go to any qualified doctor for emergency treatment. However, for any other medical care related to your workplace accident injury, you must only seek treatment from a medical provider who the workers' comp insurance company has authorized to treat you. Do not simply assume that workers' comp will pay for you to see your regular doctor! For anything other than truly emergency treatment, you have to get authorization from the workers' comp carrier. Ask your employer or an experienced attorney for guidance if you need it.
If workers' comp does not cover you, then the rules above do not apply. You may have to pay for at least some of the cost of the doctor from whom you seek treatment, but a lawsuit can seek compensation for reasonable medical expenses related to the treatment of your injury by any qualified medical professional.
Skilled, Experienced Workplace Accident Injury Lawyers in Fort Lauderdale
A workplace accident can disrupt your life, whether or not you anticipated that it might happen. With the help of a skilled, experienced personal injury lawyer, however, you can obtain the compensation you need to regain your health and rebuild your life.
In Fort Lauderdale, you will find that kind of lawyer at The Levin Firm. Contact The Levin Firm or call (954) 715-3260 for your free case consultation and to learn about your rights and options.