Fort Lauderdale Product Liability Lawyer
When you suffer an injury because of a defective product, it may seem impossible to go up against a large corporation or manufacturer. After all, they have large legal teams and insurers who look for any way to reduce their liabilities. That's why you need a Fort Lauderdale product liability attorney on your side from the start. You need someone in your corner who can fight back and who will get you the justice you deserve.
Each day, the people who live and work in Fort Lauderdale rely on hundreds if not thousands of manufactured products. These products include the food we eat, the vehicles we drive, the clothing we wear, the equipment we use for our jobs, and much more. Most of the time, these products work as intended when used according to labeled instructions. However, certain products can feature defects that prevent them from working properly or prevent the consumer from understanding how to safely use them.
If you or your loved one was injured due to defective products, you can pursue compensation through a product liability lawsuit. An experienced Fort Lauderdale product liability lawyer from The Levin Firm can help you understand this process.
What is Product Liability?
Product liability refers to the legal responsibility that those in the manufacturing chain have for ensuring that the products that they are providing to the market are safe for consumers. The manufacturing chain includes the manufacturer, the wholesaler, and the retailer.
The members of the manufacturing chain can be held liable for unsafe products through two different legal approaches in Florida.
Those approaches include:
Strict liability: The manufacturing chain, all or in part, can be found strictly liable for damages caused by the product if the product is found to be unreasonably dangerous, even if the entities involved in its manufacture took steps to make sure it was safe. An unreasonable danger means the product failed to perform as safely as a reasonable consumer would expect when the consumer uses it as intended or in a reasonably foreseeable manner.
Negligence: Product liability cases can be built on the negligence of those in the manufacturing chain as well. Negligence is the failure to take reasonable care. An example of a product liability negligence case would be a pharmaceutical manufacturer who knew or had reason to know that the drug that was manufactured caused a serious side effect for some people but failed to disclose the risk of that side effect in the packaging information or labeling instructions for the drug.
Types of Product Liability
The three basic types of product liability include:
Design defects: Design defects are inherent and appear before product production.
Manufacturing defects: Manufacturing defects occur during the construction of an adequately designed product, rendering it unsafe. While design defects impact all of the products that were made using that particular design, manufacturing defects can impact a single product or a single batch or lot of products.
Marketing defects: Marketing defects include a failure to warn of a foreseeable hazard featured by the product on the product's labeling or improper instructions on how to use the product.
How to Address Fort Lauderdale Product Liability
When a product is found to be defective, there are two main concerns:
Preventing anyone else from being injured by the product, which is done by a voluntary or involuntary recall instigated through one of several federal agencies tasked with ensuring the safety of products used by consumers in the U.S.
Compensating individuals who were injured or died because of the product defect through legal actions through an individual lawsuit or a mass tort.
Recalls
One way of addressing a defective product is to recall it, which means it is no longer available for purchase, and those who already purchased it are often notified how to replace or repair the product at no cost to them. The Consumer Product Safety Commission is active in about 400 recalls in the U.S. each year. While most of these recalls are voluntary, the commission assists companies in spreading the word to consumers about the recall.
Some of the products that are most often recalled due to defects include:
Child safety seats
Cosmetics
Food
Medication
Toys
Vehicles
Lawsuits
If you are injured by a defective product, Florida allows you to seek compensation for the expenses and impacts your injury caused through a product liability lawsuit. This lawsuit requires that you prove not only that the product was defective, but that you used the product as intended and the defect resulted in an injury to you. See the frequently asked questions below to learn more about the requirements and process of filing a product liability lawsuit in Fort Lauderdale.
MDLs/Class Actions
Often a defective product will cause injury to more than just one person. In fact, some product defects can result in injuries to thousands of people before the product is ultimately removed from the market. When claimants with factually similar injuries file product liability claims against the same entity, the court can employ two types of legal actions to deal with them. These different actions are referred to as "mass torts."
Multidistrict litigation (MDL) is one form of mass tort in which multiple cases are temporarily joined together in a single district where one federal judge will preside over the discovery phase of the cases. Once discovery is over, each case returns to its own jurisdiction for independent proceedings.
Class actions are another type of lawsuit in which similar cases against the same defendants are joined together to relieve the burden of the courts to hear each case individually. Class actions feature a few plaintiffs, known as class representatives. The settlement or award in this type of case is divided among all members of the class, including those who are not class representatives and even those who are not represented by a lawyer.
Frequently Asked Questions About Fort Lauderdale Product Liability Cases
Product liability cases often create a lot of confusion for those who have been injured due to a product defect. Here are answers to some questions our Fort Lauderdale clients ask us most often about product liability cases.
Who is liable if I injure myself due to a defective product in Fort Lauderdale?
Many entities can be liable for your injury, including all parts of the distribution chain. Those parts include the manufacturer, wholesaler, and retailer. In Florida, you can sue multiple parties for the same injury. The damages that each party must pay depends on the percentage of responsibility the entity had.
For example, let's say that the product defect was found to be 70 percent the fault of the manufacturer, 15 percent the fault of the wholesaler, and 15 percent the fault of the retailer. This means that the manufacturer would be liable for 70 percent of the compensation you receive for your injury, while the other members of the distribution chain would each be liable for 15 percent of awarded damages.
What can I receive compensation for in a Fort Lauderdale product liability lawsuit?
In Fort Lauderdale and throughout Florida, injured individuals can seek recover compensation after a manufacturing defect caused them harm. You can seek both economic and non-economic damages in a product liability claim. The term "damage" in the law refers to payments made in compensation for harm done.
Economic damages refer to a payment made in compensation for the out-of-pocket expenses you incurred from your injury, such as:
Medical expenses.
Lost wages due to being too injured or ill to work.
Loss of future earning capacity if your injury results in a permanent disability that renders you unable to work or to earn in the same capacity as you did before your product liability accident.
Property damage you sustained from the defective product, such as damage to a car that was in an accident due to a defective auto part.
Non-economic damages refer to a payment made in compensation for the quality-of-life impacts that you incurred because of the accident.
Some examples of the types of impacts individuals often mention in damage claims following injury from a defective product include:
Physical pain and suffering.
Emotional distress.
Loss of the enjoyment of life due to your injury preventing you from participating in activities or events you formerly enjoyed.
What is the average Fort Lauderdale product liability settlement?
Product liability lawsuits often result in settlements. But how do you know what you will receive? So many factors go into a product liability settlement. They make each case unique and difficult to compare to others. Because of this, there is no "average" settlement for a product liability case.
These factors could affect the amount of money you may recover:
Whether you plan to pursue compensation through a lawsuit or a class action. Usually, the settlement in a class action is divided among the members of the class. This can mean less compensation is available for each member.
The severity of your injuries. The more severe your injuries are, the higher value your case likely has as severe injuries result not only in increased expenses, but also impact how your non-economic damages are calculated. Non-economic damage figures are generally calculated by taking the total amount of economic costs and multiplying it by a number between 1.5 and 5. The more severe your injuries are, the higher the multiplier that is used.
The amount of insurance the liable party has. Insurance is how the vast majority of product liability settlements and awards are paid. While it is possible to sue an uninsured entity, collecting the settlement will be an entirely different matter as the entity likely does not have the money to pay your compensation.
How soon do I need to file a Fort Lauderdale product liability claim?
If you were injured in an accident that was caused by a defective product, you have up to four years from the date on which the injury occurred to file a claim in court. If you lost a loved one due to a defective product, you can file a product liability wrongful death lawsuit within two years of the date of the death.
Is my product liability settlement taxable?
For the most part, no. The Internal Revenue Service doesn't consider compensation received for personal injuries as income, and does not, therefore, tax them. It makes an exception, however, when it comes to punitive damages. Punitive damages are a payment that is awarded not for the expenses and impacts you incurred from the injury, but to punish the defendant for particularly reckless behavior. Because these damages are not compensation for harm done to you, this portion of a defective product award can be taxed.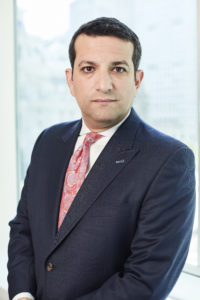 Why should I consult an attorney for a Fort Lauderdale product liability lawsuit?
There are many parts of a product liability claim that require a deep understanding of this area of the law.
Having an experienced product liability attorney on your side means that you get the advantage of that deep understanding when it comes time to:
Explore the legal options that are available to you.
Investigate the details of your product liability claims to determine all sources of liability and all insurance resources that can be accessed to compensate you.
File court-required paperwork on time.
Deal with complex legal procedures such as mass torts.
Determine the value of your case, based on the expenses you have incurred and the quality-of-life impacts your injury has caused you to experience.
Negotiate a settlement with the at-fault parties.
Litigation, including opening and closing arguments, the presentation of evidence, and the examination of witnesses.
The collection of your settlement or award.
If you have been injured due to a product defect, let our experienced Fort Lauderdale personal injury lawyers help you understand the process of pursuing compensation for your injuries. We offer a free consultation to help you explore your legal options more carefully. We want to sit down with you and hear from you about how a defective or dangerous products harmed you. When you hire us, our personal injury law firm will use our resources and experience to go up against large corporations to fight for you.
For a free case evaluation, contact us online or by calling (954) 715-3260.