What Are the Most Frequently Awarded Legal Damages?
What Are the Most Accepted Legal Damages When Filing a Claim?
An accident caused by the negligence of another party may entitle you, as the injured party, to legal damages for the losses you faced during the accident. However, many accident victims have difficulty calculating the full damages they deserve for those injuries. Working with a personal injury attorney will break down the losses you sustained due to the accident.
Damages can fall into various categories depending on the direct losses you sustained because of the accident. However, the most commonly awarded damages break down into several key categories.
Compensatory Damages
Compensatory damages in a personal injury claim aim to compensate the injured party for the accident's direct, calculable financial losses. Compensatory damages include things that have a direct financial value or correlation.
Property Damage
Some injury claims will include compensation for property damage: damage to items you own during the accident. Most notably, in most car accident claims, you will include compensation for the damage to your vehicle. The insurance company will generally pay to repair or replace your vehicle and any essential items, like car seats or sporting equipment that may have suffered serious damage in the crash.
Talk to your lawyer about any property losses you sustained from the accident. Did you have high-value items in the car that sustained damage during an auto accident? A phone that broke during a slip and fall? Equipment you regularly use that ended up damaged in the accident? You may have the right to claim compensation for those damaged items.
Medical Bills
After an accident, you may have many medical bills related to your care. The type of medical bills you need to consider may depend on your sustained injuries and the care you require. Make sure you talk to your lawyer about your medical needs after the accident and the bills you may have faced because of those needs.
Emergency Medical Needs
Many accidents result in the need for immediate medical attention. You may have to go straight to the emergency room and even need ambulance transport away from the scene. Those emergency medical costs often mount faster than anticipated.
Hospitalization and Immediate Treatment for Injuries
Immediately after your accident, you will need considerable treatment for your injuries. The treatment you may need will depend on the injuries you sustained and the extent of those injuries.
Procedures may include:
Surgical treatment.
Setting broken bones.
Scans and tests to establish the extent of your injuries.
Sometimes, your injuries may require you to stay in the hospital for several days or even weeks while undergoing immediate treatment for your medical needs. Those hospital bills can rise exponentially, especially in cases of severe injury.
Durable Medical Equipment
For many patients who suffer from severe injuries, durable medical equipment can provide vital independence and medical support once the patient leaves the hospital. What durable medical equipment you need will depend on your specific injuries and the support you need.
It may include items like:
Mobility aids like a wheelchair or crutches
Prosthetics
A hospital bed at home
Ventilators and other breathing support
Portable dialysis machines
Lifts
Nebulizers
Talk to your lawyer about the durable medical equipment you need and what costs you may have faced because of that equipment.
Long-Term Care Needs
Sometimes, the victim of a serious accident may need ongoing medical support. For some patients, that will mean staying in a long-term care facility. In other cases, it may mean in-home care. You may need someone to come by and provide daily care and support or to come in periodically and provide medical or personal support.
In many cases, those long-term care needs can mean a substantial expense, especially for someone who needs ongoing care. While patients may prefer to recover at home whenever possible, the cost of in-home care can create additional strain during an already financially-difficult time.
Therapy Needs
Many patients will need substantial therapy to help them recover from the injuries they sustained in an accident. Physical therapy focuses on regaining physical strength and flexibility lost in the accident. On the other hand, occupational therapy offers patients tools to help them cope with the challenges they may face because of the accident.
For example, a patient who has lost mobility may need to learn how to function with a wheelchair. A patient who lost an arm in an accident may have to learn how to use a prosthesis or accomplish tasks that usually require two hands with only one.
In addition to therapy designed to help patients with vital physical functions after the accident, many patients may need psychological therapy. Therapy can help patients cope with the emotional effect of their overall losses and provide them with coping mechanisms for psychological challenges that may accompany serious physical losses.
Future Anticipated Medical Care
In addition to your existing medical bills, you may suspect that you will face immense medical bills in the future. For example, you may know that you will need to replace durable medical equipment regularly or need a specific procedure in the future because of their injuries.
Talk to your doctors about your future anticipated medical costs, then share those cost estimates with your lawyer so you can include them as part of your claim.
Lost Income
Severe injuries can keep you out of work for a long time after your accident. You may have a long road to recovery ahead of you, including injuries that may make it impossible to handle your usual work tasks.
Your employer may insist that you remain on leave until you have recovered from your injuries since some types of injuries may prevent you from working safely in that environment.
Talk to your lawyer about the time you missed at work because of your injuries, including the key elements of your missed time:
Direct time at work missed because of your injuries
Decreased hours following the accident
Vacation time used to cover time out of work after the accident
In addition, if your injuries permanently prevent you from working in your field or at your former job, you may have the right to claim lost earning potential. Claiming lost earning potential can provide you with essential compensation that may make it easier to pursue other employment, whether you seek a new certification or degree or have money to live on while you recover from your injuries.
General Damages
While special damages include those with a direct financial correlation, general damages include those serious damages you suffered because of your accident but that do not necessarily have financial value.
You may also hear general damages called pain and suffering. Your lawyer may calculate general damages based on a percentage of your overall financial losses, including your medical costs and lost wages, or may assign a per diem rate to each day between the accident and the end of your recovery period.
Talk to your lawyer about the suffering you have faced because of your accident. Your lawyer may ask several questions about your road to recovery and how your accident and injuries have affected you.
What physical pain did you suffer because of your injuries?
Many injuries can cause substantial physical pain. That means intense physical pain immediately after the accident, but it can also mean considerable pain as you move through the ongoing recovery process. Talk to your lawyer about the physical suffering associated with your injuries, including any complications you may have faced during your recovery.
Did you lose your independence because of your injuries?
Many injuries can cause substantial changes in the injured party's overall independence. For example, a patient who suffers a complete spinal cord injury may struggle with a physical loss of independence since someone else may have to help that patient with many daily tasks.
Patients with traumatic brain injuries may lose independence in other ways. For example, the patient may need ongoing supervision or assistance with emotional regulation or may need help accomplishing common tasks that usually get taken care of at home. That loss of independence can affect people in different ways.
Did you suffer a psychological diagnosis related to your injuries?
Some patients may suffer a direct psychological diagnosis related to serious injuries, including depression, anxiety, or PTSD. Those diagnoses can substantially affect the patient's life, including making it difficult to engage in activities that might remind them of the accident or leaving patients struggling to deal with everyday life in the aftermath of the accident.
If you suffered a psychological diagnosis because of the accident, make sure you present evidence of that diagnosis to your lawyer so you can include it as part of your claim.
How did your injuries affect your hobbies and other preferred activities?
For some patients, injuries sustained in an accident can mean an end to their preferred activities and hobbies. For example, a patient who suffers a spinal cord injury may lose the ability to run or play sports.
A traumatic brain injury patient may lose the ability to engage in creative writing or other creative pursuits. These losses can leave a substantial effect on the patient, including loss of enjoyment of life.
Talk to your lawyer about the challenges your injuries present, including how those injuries affected your hobbies and preferred activities.
How have your injuries affected your relationships?
Unfortunately, many accident victims discover that their injuries substantially affect their relationships with friends and loved ones. Frequently, serious injuries can cause people to miss opportunities to interact with friends and loved ones. You may, for example, no longer see friends who engage in a shared hobby you cannot enjoy because of your injuries. You might notice that your friends do not have the time or patience needed to deal with the ongoing effect of needs related to the accident.
Severe injuries can also damage your relationship with your spouse or romantic partner. In some cases, severe injuries can lead to loss of consortium or the loss of the elements usually present in an established romantic relationship. Loss of consortium often includes the loss of sexual contact but may also include the loss of other connection opportunities and activities usually associated with a romantic relationship.
Punitive Damages
Sometimes, the court will assign punitive damages based on the dangers posed by the party that caused your accident and your injuries. For example, in a claim against a drunk driver, the court might assign punitive damages paid directly by the drunk driver to the injured party.
The insurance company that covers the liable party pays compensatory and general damages, but the liable party must pay punitive damages themselves. Punitive damages usually get awarded in cases of gross negligence. Talk to your lawyer about how punitive damages work and whether they may play a role in your case.
Contact a Lawyer to Learn About Legal Damages Related to Your Injury Claim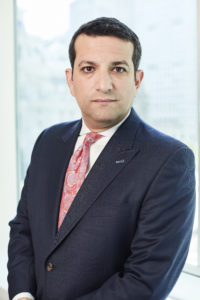 Did you suffer serious injuries in an accident due to the negligence of another party? You may have the right to claim considerable compensation for your injuries. A lawyer can help you learn more about the legal damages that relate specifically to your injury claim, including what damages you can expect and what compensation you can include as part of your injury claim.