Special Damages and Personal Injury Claims
​What Are Special Damages in a Personal Injury Lawsuit?
As part of a lawsuit against a person or entity that has caused your injuries through their negligent actions, you will work with an attorney to create a detailed list of the damages you sustained as a direct result of that incident. The special damages you sustain in the accident can serve as a vital foundation of the compensation you can recover related to the accident.
Understanding special damages and how a personal injury lawyer can help you calculate the value of the special damages you sustained in the accident can make it easier to determine the value of your claim.
General versus Special Damages in Personal Injury Claims
Damages in personal injury claims generally break down into two key categories. Special damages include those damages that have a direct financial correlation. General damages, on the other hand, include things like pain and suffering: the non-tangible, but no less present, losses that you may have sustained due to the accident.
In many cases, general damages influence your special damages. An attorney can help you calculate both types of damages effectively.
Special Damages Often Includes in Personal Injury Claims
Special damages include losses and damages related to the accident that has a direct financial value or correlation. Special damages may vary based on the conditions you face. However, they may often fall into several key categories.
Property Damage
In many personal injury claims, including car, motorcycle, or truck accidents, you may have the right to claim compensation for property damage sustained during the accident. For example, in a car accident claim, you will typically include the cost to repair or replace your vehicle based on the damage caused by the other driver's negligent actions.
In other types of personal injury claims, you may have the right to include compensation for items on your person that suffered damage at the time of the accident. For example, you might break your phone in a slip and fall, leading to an expensive replacement cost. Talk to your lawyer about any property that sustained damage in the accident and how you can include those losses as part of your injury claim.
Medical Bills
A serious accident can lead to substantial medical bills. You may continue to add medical costs long after the initial accident. Talk to your lawyer about the cost of treating your injuries, including these key categories.
Emergency Medical Care
After any injury, you may require immediate care in an emergency room to help treat those injuries. You may have to take an ambulance to the hospital. In some cases, you may end up paying $1,200 or more for the cost of an ambulance ride alone. Then, you will have to calculate the cost of the care you received in the emergency room.
Hospitalization
Many types of injuries, from broken bones to organ trauma, may require a stay in the hospital while you recover. Doctors may want to monitor your recovery for some time before you can go home. In addition, you may require support, including assistance with breathing, pain medications, or help with even basic self-care tasks during the initial days of your recovery.
The longer your hospitalization, the more your medical bills will increase. The average cost of a three-day hospital stay can cost over $30,000. More detailed care, including staying in an intensive care unit, may cause your hospital bill to rise even more.
Procedures and Follow-up Visits
You may still require substantial treatment for your injuries once you leave the hospital. You may end up coming back to the hospital for further surgeries. You may need to check in with your medical care provider regularly if you have serious injuries. The more serious your injuries, the more care you may require, and the more often you may need to see your provider to check in on healing. Each of those visits may further add to your overall medical costs.
Durable Medical Equipment
After suffering severe injuries, many people will require durable medical equipment to help them get around. Most obviously, durable medical equipment may include crutches, braces, or a wheelchair to aid mobility. In addition, however, durable medical equipment may include any necessary medical equipment to maintain your quality of life after the accident.
For example, you might have to install a hospital bed in your bedroom after returning home, or you might need portable breathing equipment. The cost of that equipment may add up, especially if you have injuries that will require you to use and therefore replace that equipment for some time to come.
Long-Term Care
Many patients who suffer severe injuries will require long-term care. For some patients, that may mean staying in a long-term care facility. Other patients may go home but require in-home nursing care or regular home health visits to help them cope with the limitations posed by their injuries.
In some cases, patients may require permanent caregivers to help them with basic care tasks, including eating, dressing, or toilet needs. In many cases, patients will require ongoing in-home support long after the accident, including help with everyday tasks that many people take for granted.
Therapy
Severe injuries may require multiple types of therapy throughout the victim's recovery. Physical therapy can help restore lost strength and flexibility and help patients get back to normal, or as close to normal as possible, following a serious accident.
On the other hand, occupational therapy can help patients learn how to cope with the limitations created by their injuries, whether permanent or temporary. Occupational therapists can help patients learn how to adjust to prosthetics or help them figure out how to accomplish tasks and maintain independence as much as possible despite their new limitations.
In addition, many patients who have suffered injuries in an accident may benefit from psychological therapy. A psychologist or psychiatrist can help patients learn how to cope mentally with the challenges they may face. In addition, therapists can help patients deal with anxiety, depression, or PTSD that may arise from serious injuries.
Ongoing Medical Costs
Many patients will find that they need medical care long after the initial incident. Medical care may last for years or, in some cases, for the rest of the patient's life. Work with your lawyer to calculate the potential cost of ongoing medical care as part of an injury claim.
Ask:
Will you need to continue medical care in the future? For example, if you suffer spinal cord injuries, you may need ongoing care for the rest of your life.
Do you anticipate the need for future medical procedures? Your doctor might note that you do not need a procedure, like a joint replacement, immediately but that you will need that type of care shortly.
Do you have any medical devices, like a prosthesis, that will require regular replacement?
Do you anticipate continuing therapy beyond the settlement date?
Work with your lawyer to calculate your future medical costs as clearly as possible so that you can include them as part of your injury claim.
Lost Income
Many accident victims quickly realize that their injuries prevent them from returning to work. In many cases, even if you have the option to go on short-term disability, that lost income can prove catastrophic. Some patients might not be able to bring in any income during their recoveries, primarily if they work in hourly positions that do not offer compensation when the worker must miss work for any reason.
Talk to your lawyer about any area in which you have lost income due to your accident.
Direct Wage Loss
Immediately after your accident, you may need to focus on your recovery instead of going to work. How long you have to stay out of work following a severe accident may depend on what type of work you perform and the severity of your injuries. For example, you might have the ability to work at a desk job following severe back and neck injuries but lack the physical capacity to work in a warehouse environment.
In addition, your employer may have strict regulations that govern when you can return to work. Your employer may not want to risk you suffering further injury while at work, especially if you work in a potentially dangerous environment like a construction or warehouse job. As a result, your employer may insist that you remain out of work until you reach a reasonable recovery point after your accident.
Decreased Hours
Often, while you might be able to return to work part of the time, your injuries will prevent you from returning to the hours you kept before your accident. Many injuries will sap your energy, and you may need rest to advance your recovery. You may struggle with mounting pain as the day progresses, preventing you from working a full shift.
Many patients find they can return to work part-time but cannot hold down their full-time schedule for some time. In addition, you may miss out on your regular overtime opportunities.
Lost Vacation/PTO
Some employers may allow injured victims to use their vacation time or paid time off pools to help cover some of the time they have to spend out of work. However, that can still mean a substantial loss for the worker. If you use that time to cover the time spent out of work, you will not have that time later. You may miss out on future vacation and time off opportunities with friends and loved ones.
If your employer routinely pays out unused time off when you end your employment with the company, you may also lose that payout if you have used paid time off to continue bringing in income during your recovery. Talk to your lawyer about the hours you may have used out of your sick, vacation, or PTO bank.
Lost Earning Potential
While some people can return to work after even devastating injuries, others may suffer injuries that cause them to permanently lose the ability to work in their previous position or field. The physical limitations associated with catastrophic injuries often make it very difficult for those patients to perform their usual work responsibilities.
A construction worker restricted to a wheelchair following spinal cord injuries, for example, might have a hard time functioning on a job site, while someone in a creative field may have a hard time delivering content following a severe traumatic brain injury. If you lose the ability to work in your former field because of your accident, you may have the right to claim lost earning potential as part of your injury claim.
Talk to your lawyer about how your injuries have impacted your ability to work permanently. Claiming lost earning potential can help you go back to school to obtain a new certification or degree or give you money to live on while you decide on your next steps.
Contact a Personal Injury Lawyer to Learn About Your Specific Right to Compensation Following an Injury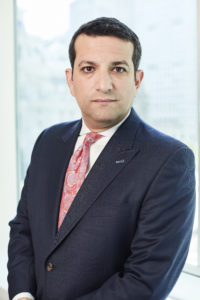 If you suffered serious injuries due to someone else's negligence, you might have a unique claim based on your specific losses, the type of accident you suffered, and the challenges you faced on your road to recovery. If you deal with an insurance company by yourself, the insurance agent may not provide you with an accurate picture of the compensation you can claim.
By talking to an attorney, you can get a better overall idea of how much compensation you should expect, including what damages you can include as part of your personal injury claim.