A spinal cord injury is one of the most devastating injuries a person can suffer. The consequences affect every aspect of not just a victim's life, but the lives of their family members and loved ones.
According to the New Jersey Department of Health, approximately 6,000 New Jersey residents suffer spinal cord injuries each year. About 250 people require hospitalization for those injuries.
People living with a spinal cord injury usually require long-term medical care and economic support. If someone else's dangerous decisions or actions led to the Atlantic City-area incident that caused your spinal cord injury, then you may have rights under New Jersey law to seek compensation through legal action.
The experienced Atlantic City spinal cord injury lawyers at The Levin Firm have the resources and know-how to secure compensation for victims of spinal cord injuries in Atlantic City and throughout South Jersey. Contact us today for a free consultation to discuss the circumstances of your Atlantic City spinal cord injury.
About Us
For over 15 years, The Levin Firm has represented New Jersey victims of personal injuries in seeking compensation for the harm done to them by someone else's wrongful decisions or actions. From our offices in Atlantic City, our award-winning team fights to hold individuals, companies, and government entities legally and financially accountable to our injured clients.
Representing victims of spinal cord injuries constitutes an important part of our law practice. These injuries inflict enormous lifetime costs on victims and their families, and they turn to us for help to make sure they can afford the difficult transition to a "new normal."
We can never guarantee results for our clients, of course, but we can promise to devote the full measure of our considerable knowledge and experience to assist them through a physically, emotionally, and financially challenging period of their lives.
Common Causes of Atlantic City Spinal Cord Injuries We Handle
The spinal cord is a bundle of nerves that run down the middle of the back, transmitting signals between the body and the brain. A spinal cord injury disrupts those signals. Trauma is a frequent cause of spinal cord injuries. Electric shock, disease, and tumors may also damage the spinal cord, but far less frequently than trauma.
The leading causes of trauma-related spinal cord injuries in the United States are:
Motor vehicle accidents are the most common cause of trauma-related spinal cord injury, accounting for 39.3 percent of new spinal cord injuries each year.
Falls cause 31.8 percent of spinal cord injuries. For individuals over the age of 65, falls are an especially high risk partly because balance or vision problems may cause them to stumble, trip, slip or fall on loose rugs or in the bathroom.
Acts of violence, such as gunshot wounds and violent assaults cause 13.5 percent of spinal cord injuries annually in the United States.
Recreation and sports injuries. Impact sports, diving in shallow water, and other recreational activities cause about 8 percent of spinal cord injuries every year. Football, rugby, ice hockey, skiing, snowboarding, wrestling, and cheerleading all have a high risk of spinal injuries. The most famous example of a horseback riding accident was actor Christopher Reeve, who was left quadriplegic after being thrown from a horse during an equestrian competition. Even when engaging in occasional recreational activities, such as biking or skating, participants should wear the recommended safety equipment.
According to recent data, 17,730 new spinal cord injury cases occur each year, and between 249,000 and 363,000 people currently live with spinal cord injuries in the United States.
No matter how a spinal cord injury occurs, the Atlantic City lawyers at The Levin Firm have the experience, resources, and know-how to investigate the circumstances and the medical findings to build the strongest possible case for compensation.
Spinal Cord Injuries and Effects
The term spinal cord injury describes a variety of damage and levels of severity.
Medical professionals classify injuries as one of the following:
Complete. If you lose all sensation and motor function below the point of your injury, your injury is considered complete. Complete injuries are those where all messages to and from the brain are blocked, and there is no function or sensation below the level of injury.
Incomplete. If you have some degree of sensation or motor function below the point of your injury, your injury is called incomplete. Incomplete injury indicates some messages are getting through. Incomplete injuries are unique to the person. No two incomplete injuries are exactly the same, although they can be similar. The abilities of an individual with an incomplete injury depend on which nerves are transmitting messages.
Spinal cord injuries often result in paralysis, such as:
Tetraplegia or quadriplegia. The injured person loses some or all of the functional capacity of the limbs and the torso. As a rule, injuries that occur higher on the spinal cord are more severe.
Paraplegia. This condition is similar to tetraplegia, but it does not affect the arm function.
In addition to paralysis, victims of spinal cord injuries also frequently experience:
Faulty bladder and bowel function
Impaired sexual function
Syringomyelia, a disorder involving cysts within your spinal cord. This disorder is rare, but it may develop a long time after the injury.
Secondary health complications, some of them potentially life-threatening if left untreated, such as bladder infections, bedsores, blood clots, and respiratory impairment.
Over our years of law practice, The Levin Firm has assembled a substantial base of knowledge about the medicine and science of spinal cord injuries. In representing Atlantic City victims of these injuries, our team draws on that knowledge in evaluating the scope of a client's injuries, and their current and future financial needs.
Treatment of Spinal Cord Injuries
At this time, there is no cure for spinal cord injury, and recovery is unpredictable. Some people do improve, even beyond the doctors' expectations, but most patients frequently need years of physical therapy to see even modest progress.
Spinal cord injuries also challenge victims with setbacks. About 30 percent of people living with spinal cord injuries are readmitted to the hospital one or more times in the years following the injury, staying an average of 19 days. Readmissions may relate to the injury itself, or the secondary health complications listed above.
One thing doctors do know about spinal cord injuries: the time between the injury and treatment can substantially affect the extent and severity of the injury, as well as the possibility of recovery. Immediate treatment of an injury is essential to prevent further harm. Rehabilitation usually begins soon after doctors stabilize the injured person's condition. Depending on the circumstances, long term rehabilitation may take place at either outpatient or inpatient facilities.
The purpose of rehabilitation is to help the injured person regain as much function and independence as possible. Treatment also seeks to improve the injured person's quality of life.
Rehabilitation may include therapy designed to improve:
Mobility. Physical therapists work with patients to improve their skills at walking or wheelchair use.
Respiratory support. Ventilators or breathing exercises may improve lung function.
Communication skills. Therapists provide speech-language therapy for speech and occupational therapy for writing.
Self-care. Occupational therapists work to overcome a range of challenges. For example, therapy might include learning how to dress or wash themselves.
Socialization and emotional health. Counselors help the victim deal with the emotional effects of their injury.
Family support and education. Education and family support helps the injured adapt to the lifestyle changes imposed by the injury.
Costs of Spinal Cord Injuries
Of course, treatment and rehab cost money, and lots of it. On average, after hospitalization, a spinal cord injury victim will spend 31 days in a rehabilitation unit. The average lifetime cost for paraplegics (age 25 when injured) is $2,450,234. Average costs for quadriplegics ranges between $3.6 million and $5 million, depending on the location and severity of the injury. Ten years after the injury, 77 percent of spinal cord injury individuals are unemployed.
Victims and their families rarely have the financial resources to pay for these services out-of-pocket, and their health and long-term disability insurance (if they carry it) can still leave them with substantial debts. Many victims also struggle to return to their jobs, and find their ability to earn a living limited by the physical constraints of their paralysis, which only further increases the financial strain.
At The Levin Firm, we have a deep understanding of the many new and varied costs Atlantic City victims of spinal cord injury face in the days, months, weeks, and years after their injuries. In taking legal action on our clients' behalf, we aim to secure as much compensation as possible to provide our clients with lifelong financial support to pay for these services, so that they may adapt to their "new normal" and return to living happy, fulfilling lives.
How We Help Victims of Atlantic City Spinal Cord Injuries
New Jersey law entitles victims of Atlantic City spinal cord injuries to take legal action seeking compensation when their injuries result from someone else's careless, reckless, or intentionally-harmful conduct.
The Levin Firm represents victims in those legal actions. The actions we take for our clients vary depending on the facts of their cases and their personal needs and priorities. However, services generally aim to accomplish two broad objectives: to establish someone else's legal liability to our clients, and to pursue avenues for securing full and fair compensation for their injuries and losses.
Proving Legal Liability for Spinal Cord Injuries
Individuals, businesses, and organizations in New Jersey all share a fundamental responsibility not to harm others through unreasonably dangerous decisions or actions. Parties who violate this basic duty will face legal liability to anyone hurt by their decisions or actions.
As described above, spinal cord injuries can occur in Atlantic City through a variety of scenarios, and so, the parties who may face legal liability to victims of these injuries can vary widely.
Some common parties the team at The Levin Firm may pursue these damages in a spinal cord injury case:
Motorists (and anyone answerable for their actions) whose dangerous or reckless conduct behind the wheel leads to an injury-causing accident;
Property owners and operators (such as an Atlantic City casino, resort, or entertainment business) who fail to fix, or warn visitors about, an unreasonably dangerous property hazard that leads to a fall or other incident in which the victim suffers a spinal cord injury.
Perpetrators of violent crime (and anyone legally-answerable for their actions, such as an employer or owner of the property where a crime occurs) whose actions cause a spinal cord injury;
Coaches, referees, and sports organizations that fail to take proper safety precautions to keep athletes safe from serious injuries on the court or playing field.
At The Levin Firm, we approach every Atlantic City spinal cord injury case as a unique event that merits close examination, to identify all parties who may have a legal liability to our client.
Compensation for Spinal Cord Injuries
The type and amount of compensation we may seek to recover on behalf of an Atlantic City spinal cord injury victim can vary widely depending on the circumstances. And, of course, we can never guarantee that our clients will secure compensation through legal action.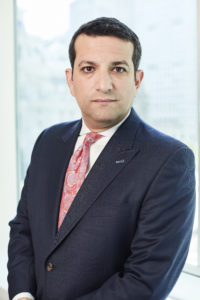 However, as a general proposition, our efforts for our clients who face the challenge of a spinal cord injury typically seek to recover compensation to pay for:
Medical expenses, past and (often more-importantly) future, related to treating a spinal cord injury and any related secondary health conditions;
Lost income, past and future, resulting from the spinal cord injury preventing the victim from working;
Other expenses, past and future, related to adapting to life with a spinal cord injury, such as the costs of home and vehicle modifications to allow for accessibility from a wheelchair;
Pain, suffering, and diminished quality of life and relationships owing to the challenges of living with a spinal cord injury; and
In some cases, punitive damages that punish especially outrageous or reckless conduct that caused a spinal cord injury.
We cannot predict in advance how much money our clients might have the ability to recover through legal action. However, the sooner a client reaches out to us for help, the better the overall chances of making the most of their legal rights.
Experienced Atlantic City Spinal Cord Injury Lawyers
Living with spinal cord injury presents a multitude of challenges—from maintaining your health to achieving the maximum amount of independence. You deserve compensation to help you meet those challenges and to continue living a fulfilling life.
Contact the dedicated, compassionate personal injury lawyers at The Levin Firm, (215) 825-5183, or reach out to us online, to learn about your legal rights after suffering a spinal cord injury in Atlantic City.
---
The Levin Firm | Atlantic City Office
2 Convention Blvd, Atlantic City, NJ 08401
Local: 609.250.2800
Toll-Free: 877.825.8542