What Happens if a Truck Accident Leaves me Paralyzed?
When a truck crashes into your car, it sets up a dynamic that often ends with serious, catastrophic, or fatal injuries. A trucker's speed, distraction, or other bad driving behaviors sometimes cause horrific accident outcomes.
You probably never asked, "What happens if a truck accident leaves me paralyzed?" As you consider the possibilities, you understand that if a spinal cord injury causes even partial paralysis, it can leave you with life-changing disabilities.
When an SCI accidentally paralyzes a truck crash victim, emergency treatment is just the beginning of a long, arduous journey. They manage long-term care, high-dollar medical bills, lost income, and other financial drains. They face a future driven by lifelong impairments and lifestyle changes. If you're dealing with paralysis due to a trucker's negligent actions, a truck accident attorney can determine if a transport company owes you financial compensation.
Table of Contents
Why Truck Accidents Cause Spinal Cord Injuries and Paralysis?
When a large truck causes an accident, the differences in vehicle size and weight become critical factors. When a large truck crashes into a smaller vehicle, extensive damages and unimaginable injuries become a foregone conclusion. The average private passenger vehicle weighs approximately 4,000 pounds.
Based on U.S. Department of Transportation guidelines, a large truck has a minimum 10,000-pound gross vehicle weight rating. Loaded tractor-trailers and other heavy large trucks often have a legal GVWR of up to 80,000 pounds.
When a collision involves vehicles with such drastic weight differences, it's not usually a question as to if injuries will occur. It's usually a matter of injury severity. In truck vs. small car crashes, passengers often sustain serious, catastrophic, and fatal injuries. As medical advances have given doctors the ability to save even catastrophically injured people, paralysis is sometimes a residual consequence.
Traffic Statistics Confirm the Truck vs. Car Problem
Each year, the National Highway Traffic Safety Administration documents truck-related accidents as reported by law enforcement authorities nationwide.
Their most recent annual report, Large Trucks Traffic Safety Facts, provides these statistics:
Large truck accidents caused 4,965 fatalities.
Of the people who died, 71 percent (3,512) were occupants in the other vehicle, 17 percent (831) were truck occupants, 13 percent (622) were pedestrians, other non-truck occupants, or pedal cyclists (riding bicycles or other non-powered vehicles.)
An estimated 146,930 people sustained injuries in accidents with large trucks.
Heavy large trucks (a GVWR of 26,000 pounds or more) were involved in 72 percent of the accident with fatal injuries.
Twenty-one percent of truck drivers involved in fatal accidents had a history of prior crashes. This is more than any other type of vehicle driver involved in fatal accidents.
Paralysis Changes Your Life
When a large truck hits a much smaller vehicle, the impact is often severe enough to traumatize the spine. The National Institutes of Health's spinal cord injury page provides comprehensive information about spinal cord injuries. The NIH acknowledges the National Spinal Cord Injury Statistical Center's assessment that vehicle accidents cause SCI more than any other type of occurrence.
A spinal cord injury occurs when a truck accident damages the nerve bundles within the injured victim's spinal cord. Nerve bundles contain neurons with connections to other nerve cells and axons. They form a system that transmits signals from the body to the brain. Spinal cord nerve damage often blocks these signals. When this occurs, a victim sustains complete or partial paralysis and bodily function losses.
Sometimes an accident severely damages or severs the spine and directly injures the nerve bundles. Nerve damage also occurs when an impact damages the vertebral cartilage and bones surrounding the spinal cord.
The damage location on the spine and its severity determine the injured person's disability severity.
Incomplete spinal cord trauma (damaged but not severed) causes fewer disabilities than complete trauma (severed.)
When the damage is incomplete, the spine retains some of its nerve functioning capabilities.
An SCI affects areas of the body at and below the spine's damaged section.
Damage at a lower spine level affects the lower body.
Damage at the cervical/upper spine level usually affects the whole body.
Doctors diagnose the type of paralysis based on injury level (cervical, thoracic, lumbar, or sacral) and functional losses.
Tetraplegia/quadriplegia: An injury high on the spine's cervical area that paralyzes most of the body, including limbs
Triplegia: An incomplete trauma in the upper spine that usually affects the body and three limbs
Paraplegia: Paralysis and loss of function of legs and lower body, usually at the spine's thoracic or sacral level
Physicians use the American Spinal Injury Association's ASIA Impairment Scale (AIS) and other critical factors when assessing how a spinal cord injury affects the patient's function and life expectancy.
SCI Symptoms
When an accident causes a spinal cord injury, the injured victim feels a range of symptoms depending on their injury severity. Symptoms don't always begin immediately, and they sometimes worsen as time passes.
Potential paralysis symptoms can include:
Changes in sensation in hands and feet, including numbness and tingling
Paralysis: Sometimes immediately but may occur as the spinal cord swells and bleeds
Pain or pressure in the head, neck, or back
Loss of movement
Weakness
Head and spine positioned unnaturally
Loss of bladder and bowel control
Walking difficulties
Problems with breathing
Diagnosing SCI and Paralysis
Emergency response teams and ER physicians often diagnose an SCI based on immediate symptoms. In a hospital setting, doctors confirm spinal damage using diagnostic tools:
Magnetic resonance imaging: An MRI provides a 3-D image of the spine and its traumatized areas: bleeding, disc herniation, ligament damage, etc
Computerized tomography: A CT gives physicians a 2-D image of the damage.
X-Rays: Traditional imaging technology can show spinal fractures, misalignments, and other bodily damage.
Spinal Cord Injury Treatment
SCI treatment usually begins at an accident scene.
Emergency Medical Technician Treatment At the Truck Accident Scene
EMTs usually provide initial SCI treatment at a truck accident scene. If an accident victim shows signs of spinal injury, they use a neck collar to restrict their movements and transfer them using a backboard. These initial steps help immobilize a victim and prevent further damage during transport to a trauma facility. When appropriate, EMTs also insert a breathing tube and may use oxygen to minimize breathing difficulties due to nerve damage.
An emergency team can either minimize or increase an injured person's spinal cord injuries at a truck accident scene. A study by the World Journal of Orthopedics, "Management of Acute Spinal Cord Injury," suggests that post-accident injury management may further contribute to a spinal cord injury's severity. The authors estimate that up to 25 percent of spinal issues occur during the initial extraction, transport, or handling of a patient after an accident.
Their research has determined that this happens when emergency medical personnel treat other life-threatening injuries without first immobilizing the spine. They recommend an immediate immobilization strategy that uses blocks, a collar, tape, and a rigid spinal board.
Emergency Department
At a trauma center, doctors sometimes realign the spine using braces or mechanical devices. They also perform surgeries that may help the paralyzed person retain some functionality. During a typical spinal procedure, the surgeon removes fractured vertebrae, damaged discs, and bone fragments. They may also perform spinal decompression surgery.
Innovative Emergency Treatments
The Christopher & Dana Reeve Foundation website discusses how some trauma centers use neuroprotective therapies during the early stages of treatment.
They have determined that these early interventions help control bodily responses that may cause additional damage.
When used during the first few hours after an injury, the steroid drug methylprednisolone may reduce inflammation and help recovery.
Some doctors have found therapeutic hypothermia treatments helpful. These therapies lower the body's temperature and cool the spine. Some physicians believe that this process may protect the spine from further damage. They list two methods for accomplishing body cooling.
Saline-filled catheters help cool the blood.
Special blankets with cold running within, often combined with ice packs, are applied.
In-Patient Treatment
Spinal cord patients have shorter hospital stays than in previous years. New technologies have improved the way medical professionals treat paralysis-related conditions.
During their hospital stays, patients still deal with pain, depression, and other complications.
Decubitus ulcers: Immobile patients risk developing bed sores from constant pressure and reduced blood flow. To prevent this condition, medical care personnel must periodically move and reposition paralyzed patients.
Breathing problems: Some paralyzed patients with upper spine injuries require a permanent breathing tube and special rehabilitation.
Pneumonia: Some SCI patients remain at risk for respiratory issues. Medical personnel often insert ventilators to help them breathe. To prevent pneumonia, they must remain alert for food, liquids, and other substances the patient might aspirate into their lungs.
Circulatory issues: Medical personnel must monitor hospitalized paralysis patients for blood pressure, clots, arrhythmia, and other circulatory problems.
Muscle tone: Hospitalized patients require treatment for deteriorating muscle tone due to lack of movement.
Living With SCI Paralysis
The National Spinal Cord Injury Statistical Center's research confirms that spinal cord patients have shorter hospital stays than in previous years. New technologies have improved the way medical professionals treat paralysis. Paralyzed patients still deal with some of the same complications during treatment, recovery, and everyday living.
Paralysis Patient Recovery
Each paralyzed patient has a unique recovery experience. Since 1970, the National Spinal Cord Injury Statistical Center has tracked spinal patient outcomes.
Their most recent Traumatic Spinal Cord Injury Facts and Figures at a Glance report documents accident, treatment, and recovery experiences for 35,675 spinal cord injury patients in their current database.
Estimated number of people living with SCI in the US: 299,000
Estimated number of new SCI patients each year: 18,000
Approximate age at injury: 43
Primary SCI cause: 37 percent due to vehicular accidents
Average hospital stay: 12 days acute care, 32 days rehabilitation
Most Frequent Type of SCI damage: Incomplete tetraplegia (47 percent of patients)
Rehospitalizations: 30 percent rehospitalization rate due to genitourinary conditions, skin diseases, respiratory difficulties, digestive issues, and musculoskeletal problems
Rehabilitation
The Model Systems Knowledge Translation Center serves as a clearing house for SCI-related data. The organization publishes resources that address critical SCI patient issues. They use plain English to explain medical information, making it easier for patients, family members, and caregivers to understand.
Whether an SCI patient is fully paralyzed or has some mobility, limb use, and bodily functions, they must undergo rehabilitation. They usually begin initial rehabilitation efforts as in-patients and continue in outpatient facilities. New rehabilitation patients must improve stamina, strength, and mobility.
As discussed in the MSKTC reference, Living With a Spinal Cord Injury, they must also learn new ways of accomplishing tasks they may have previously taken for granted.
Bowel and bladder management
Personal care: Showering, dressing, eating, etc.
Parenting roles and responsibilities
Personal relationships
Sexuality and sexual functioning
Pregnancy
Aging challenges
Changing feelings and emotions
Mobility
Driving
Earning a living
Even after a patient reaches maximum healing, they must manage impairments that often last a lifetime. A person's ultimate adjustment to SCI-related paralysis depends on their pre-injury personality. A person who is flexible, resilient, a problem solver, and has a support system has a better time adjusting to their new normal.
Paralysis Patient Mortality
NSCISC research shows that patients who suffer from traumatic paralysis don't live as long as people without spinal injuries.
Their life expectancies relate directly to certain recovery factors.
Did they survive past the first 24 hours?
Did they survive one year past the injury?
What was their age when they sustained a spinal cord injury?
What is their injury severity: based on incomplete, complete, or normal sensory and/or motor function impairment
Are they dependent on a ventilator?
Pneumonia and septicemia contribute to SCI patient mortality more frequently than any other condition.
SCI Medical Research
The initiative Brain Research through Advancing Innovative Technologies® (BRAIN) is exploring new technologies to understand more about brain and spinal cord injuries.
Their SCI research projects include:
Exploration of sensory and motor behaviors,
Next-generation neural prosthetics and devices
Improved methods for spinal cord imaging.
Neuroprotection: Exploring how drugs and lowering the body's temperature can improve function and reduce damage.
Repair and Regeneration: Encouraging and stimulating nerve cell axon repair and regrowth using cell transplants, growth-promoting therapies, and bioengineered substances.
Cell-based therapies: Replacing damaged cells with other cells, such as stem cells.
Neuroplasticity: Restoring bodily functions by retraining the central nervous system.
Spinal Cord Injury Clinical Trials
People dealing with spinal cord injuries may volunteer to assist researchers by participating in Spinal Cord Injury clinical trials. The website, ClinicalTrials.Gov provides a list of hundreds of open, completed, and suspended spinal cord injury trials.
Contact a Truck Accident Injury Attorney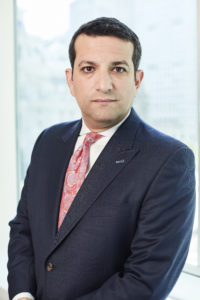 If you're dealing with paralysis due to a truck accident, you shouldn't handle your claim on your own. Spinal cord injury accidents usually involve complex legal and medical issues. To ensure that you receive fair treatment, contact a personal injury law firm in Philadelphia for your complimentary consultation.
Get A Free Consultation Today!