What to Do After a Motorcycle Accident?
Due to the lack of a protective frame or other safety features such as seat belts and airbags, motorcyclists are significantly more likely to become injured or even die in a collision with another motor vehicle than the occupants of passenger cars. According to the National Highway Traffic Safety Administration (NHTSA), more than 5,000 motorcyclists are killed in traffic accidents in the U.S. each year, and many thousands more are injured.
A motorcycle accident attorney can help you out if you suffer from any injury. The types of injuries sustained by motorcyclists in traffic accidents are not only serious but also expensive. For example, as noted by Mira, some of the average costs associated with treating a broken bone a common injury sustained in a motorcycle accident include around $2,500 for a diagnosis and non-surgical treatment of the injury, up to $1,000 for X-rays, more than $200 to cast the bone, and $15,000 or more for broken bones requiring repair surgery. If the injury results in hospitalization, the motorcyclist can expect to pay over $10,000 for the hospital room and additional costs involved in treating the injury.
If another roadway user's carelessness or recklessness injured you in a motorcycle accident, you can seek compensation by filing a personal injury claim against the at-fault driver's auto liability insurance policy. However, the success of your claim depends on several factors, including whether you hired an experienced motorcycle accident lawyer to assist you with your claim. Here is a look at what to do after a motorcycle accident to improve your chances of receiving the compensation you need.
Table of Contents
Seek Medical Attention, and Comply With Your Treatment Plan
After a motorcycle accident, the rider often experiences visible injuries, such as cuts, lacerations, and road rash. However, they can also experience less obvious injuries to the naked eye, including brain injuries, damage to the spinal vertebrae or discs, or even serious internal injuries.
Every rider involved in an accident is encouraged to obtain a medical evaluation as quickly as possible to determine what their injuries are and to obtain prompt treatment to have the best opportunity to heal from the injury.
In addition to ensuring that your injuries are properly treated, seeking medical attention also helps generate important documentation about your injury and its costs. The insurance claims adjuster evaluating the claim will require proof that an injury occurred and that it was medically treated.
Beyond seeking treatment, it is also advised that motorcyclists who have been injured in traffic accidents that negligent drivers caused comply with their doctor's treatment plan, attend all scheduled appointments, take prescribed medication, and avoid activities that could worsen the injury.
Hire an Experienced Motorcycle Accident Attorney
According to the National Association of Insurance Commissioners (NAIC), insurance fraud costs consumers and businesses more than $308 billion a year. Unfortunately, the amount of fraud in the insurance industry has made insurers very wary of simply issuing payment for all the claims they receive.
Instead, claims adjusters are likely to attempt to devalue motorcycle accident claims made due to their insured's liability. A motorcycle accident attorney knows that the claim's value must be justified by the documentation presented to receive compensation for a claim.
Beyond proving the claim, however, a motorcycle accident attorney also has the important task of protecting the claim's value from the insurance claims adjuster by handling all communication with the claims adjuster. This helps avoid devaluation resulting from common insurance company tactics, such as telling a claimant there is less compensation available for their claim than there is or convincing the claimant to release their entire medical history to the adjuster to evaluate the claim.
(In reality, this request is usually to find pre-existing conditions that could also explain the pain the claimant is experiencing.)
A motorcycle accident attorney has two opportunities to help their client obtain compensation after an accident. The first opportunity is through the claim against the at-fault driver's auto liability policy and settlement negotiation efforts with the insurance company's claims adjuster.
The second opportunity is through a lawsuit, a legal complaint filed in civil court within the state's statute of limitation for personal injury claims. Car accident lawyers generally have a team of legal professionals to assist them in gathering the evidence and documentation needed to prove the claim.
How to Afford an Experienced Motorcycle Accident Attorney?
Despite the assistance that a motorcycle accident attorney and their legal team can provide as the rider navigates the personal injury claims process, many people refuse to hire a lawyer because they don't think they can afford one. Luckily, this isn't an issue for motorcycle accident claimants, as lawyers who handle motorcycle accident claims generally use a contingent fee billing method.
This billing method means that payment for the services of the attorney and their legal team is contingent on a successful outcome to the claim.
Here is how it works.
The injured motorcyclist attends a free case evaluation with a lawyer who has experience with motorcycle accident claims. Through this free case evaluation, the rider has the opportunity to learn about the motorcycle accident claims process and the type of services they can expect from the attorney.
After the case evaluation, if the rider and the attorney decide to work together on a claim, they will enter into a contingent fee agreement. This legally binding agreement details the services the attorney will provide and designates a percentage of compensation that is received for the claim to be given to the attorney as payment.
The attorney and their legal team are not required to wait for the claimant to come up with an upfront retainer before work can begin, and work does not have to be paused because the claimant fell behind on their payments for hourly services.
When the claim resolves through either a settlement or a court verdict, the attorney will receive the compensation and withdraw the agreed-upon percentage for their payment. Additionally, they will help the claimant to settle any medical liens placed on the award by healthcare creditors. Documents will be signed to finalize the case, and the rest of the compensation will be turned over to the claimant.
What Are the Services that a Motorcycle Accident Attorney Can Provide?
Motorcycle accident lawyers provide several services when assisting their clients with a claim.
Some of those services include:
An investigation of the accident to determine all liable parties and the insurance policies they hold that can be accessed to compensate for the claim.
Establish your claim's value, which is how much compensation you will ask the at-fault party's insurer to provide for your claim. The claim's value is not simply a tally of their medical expenses. Claimants can seek compensation for other expenses, including wage loss, lost earning capacity, and damage to their motorcycle and gear. They can also seek compensation for the psychological impacts of their injury, such as physical or emotional pain and suffering and loss of the enjoyment of life.
Managing communication with the at-fault party's insurance claims adjuster to negotiate a settlement and prevent the claims adjuster from using any number of tactics to reduce the claim's value.
Filing a motorcycle accident lawsuit in court within the statute of limitations. state law determines this deadline, which can vary widely from one state to another. Failing to file within the statute of limitations will usually result in an uncompensated claim, so call a lawyer today.
Gathering the evidence and documentation needed to prove the claim.
Presenting the case for a judge or jury if the claims adjuster has not yet engaged you in an out-of-court settlement that fairly compensates their claim.
Receiving the compensation you receive from a settlement agreement or a court verdict and helping you settle medical liens placed on the claim.
Keep Track of Injury-Related Documents (and Other Important Information About the Claim)
Your attorney and their legal team have many ways to obtain documentation about your injury. However, one of the easiest ways to obtain that information is through you. Keep copies of all injury-related documentation, including bills, your doctor's handwritten notes about your condition, wage information from your employer, and the number of earnings you lost due to being too injured to work.
Many motorcycle accident claimants use journaling to record their day-to-day pain levels, medical appointments, and other information about their injury's impacts on their lives. Additionally, motorcycle accident claimants can obtain letters from family and friends who have noticed the changes in the claimant's behavior or abilities since the accident occurred.
Comply With Your Attorney's Instructions
After you and your motorcycle accident attorney have decided to work together on your claim and a contingent fee agreement is in place, your attorney will likely have several instructions for you.
One of those instructions will be not to speak with insurance claims adjusters about the accident, as the attorney will handle this communication. When claimants make statements on their own to claims adjusters, they are often surprised when those statements are used against them as a reason to reduce the value of the claim.
Motorcycle accident claimants should never post about their accidents on social media. During discovery, each party has a right to see the evidence and speak with the witnesses that the other side plans to present at trial. The insurer can request to see social media posts. The court can regard information the claimant included in their post as a public statement, even on a private social media page.
If you were injured in a motorcycle accident and remained conscious, it is likely that more sights and sounds than you could process filled those first chaotic moments at the scene. After leaving the scene and obtaining medical treatment, many claimants wonder: "What should I do now?" Our motorcycle accident lawyers have compiled a list of six things to check after someone else causes motorcycle crashes.
Six Things to Check After a Motorcycle Crash
1. Your Insurance Policies
If you plan to seek compensation for your losses through your state's personal injury claims process, you might wonder why it matters whether you have insurance coverage. After all, shouldn't the person who caused the accident pay for your medical expenses?
While the answer to that question is a resounding yes, the problem is that the personal injury claims process can sometimes take more than a year. The medical expenses started accumulating on the scene and will continue until you fully recover from your injuries. If you suffer permanent injuries, your medical expenses can continue growing for the rest of your life.
Unfortunately, many physicians will not treat patients who cannot pay for their services. Injured motorcycle riders often use benefits from employer-sponsored health insurance, personal policies, or even government policies such as V.A. or Medicaid.
Although coverage is usually available through one of these policies, the health insurance group servicing the policy will want repayment for the services provided if there is a successful outcome to your motorcycle accident claim. These providers often accomplish this by placing a medical lien on the proceeds you receive from a settlement or court award.
Why It Matters
One key to recovery after suffering an injury is obtaining prompt medical attention and the correct type of treatment. In addition to helping with recovery, seeking treatment for your injuries will create documentation that your lawyer can use to prove a personal injury claim and obtain the compensation needed to pay for that treatment.
2. How and When the Investigating Officer Will Release the Accident Report
After a traffic-related crash involving injuries, the police will investigate the scene to determine how the accident occurred and whether anyone broke the law. They will interview the parties involved and any witnesses on the scene, take down insurance, license, and registration information, and prepare an official report.
In most cases, police reports are not admissible in court as they are considered hearsay since the officer writing the report usually did not see the accident occur. However, they can prove your claim by providing information about citations issued to the at-fault driver, arrests, witnesses' names, and the liable party's insurance company.
Why It Matters
For a successful motorcycle accident claim, you must prove that someone else's reckless or careless actions injured you. Learning how and when the investigating officer will release the accident report places this important information in your hands. Your lawyer can use it to determine what evidence they need to gather to prove your claim.
3. The Condition of Your Motorcycle and Gear
After an accident, it is crucial to have your motorcycle examined for damage and repaired before attempting to ride it again.
Many different parts can break or malfunction as a result of a wreck, including:
The tires and wheels
Brakes and rotors
The motorcycle's controls, including the clutch, front brake lever, and lines
Electronic system and lights
Frame and fluids, including oil, brake fluid, and coolant
In addition to identifying the damage to your motorcycle, you should also evaluate the condition of your gear. Always replace your helmet after a crash in which you hit your head. The foam part of the helmet will only work once. Even if the helmet still looks in good shape, remember that it is difficult to see damage to the foam beneath the shell. Do not use the helmet if there are marks, cracks in the shell, or a noticeable foam crush. Inspect other gear you wore to determine if it is damaged and needs replacing.
Why It Matters
The biggest reason to have your motorcycle and gear evaluated for damage is to ensure safe future rides by having a well-running motorcycle and protective gear. However, save receipts for repairing and replacing your equipment. You can seek compensation for property damage incurred in the accident through the personal injury claims process.
4. What Is Your Emotional State?
Motorcycle accidents injure around 84,000 people each year, with many serious or even permanent injuries. This is not only often a source of financial distress for a rider and their family but also a significant source of emotional distress.
Some of the psychological impacts of a severe injury include:
Inability to continue working due to the severity of the rider's injuries
Inability to participate in activities or events that the rider previously enjoyed, including the ability to ride a motorcycle
Humiliation or loss of self-confidence as a result of scarring or disfigurement caused by the injury
Loss of physical intimacy and companionship with the rider's spouse or romantic partner
Why It Matters
If you have trouble coping with the trauma of the accident and its aftermath, seek assistance from a mental health professional. Additionally, compensation is available for psychological damages, such as physical pain and suffering or emotional distress.
6. Information From the At-Fault Party's Insurance Company
It is not unusual for the at-fault party's insurance company to contact a person injured in a motorcycle accident very soon after the accident. While the representative who contacts you may act concerned about your well-being during the conversation, it is essential to remember a few things about insurance adjusters.
The first thing to remember is that the insurance company hires the adjuster to protect their bottom line by investigating claims. Their goal is to keep the payout as low as possible. They are not required to be fair or even tell the truth to achieve this goal. Often, insurance companies will devalue or even deny a claim by convincing the claimant of something.
They might say:
There is no compensation available since the victim was not wearing a helmet. Depending on the helmet laws in the state where the accident occurred, riders can often legally ride without a helmet. Even in states with universal helmet laws or requiring helmets for certain riders, the lack of a helmet will not eliminate a negligent driver's legal responsibility.
The injured rider must accept the settlement offered because it is the maximum compensation for the claim. While policy limits can control how much compensation is available through the at-fault party's liability policy, the insurance adjuster rarely offers the maximum amount available. If they know an injured rider does not have a lawyer, insurance companies often offer an amount far lower than the severity of the injury would warrant.
The injured rider must authorize the release of their medical records to the insurance adjuster so they can evaluate the claim. While there is a limited amount of medical documentation the insurance adjuster needs to see, often they request the release of the claimant's entire medical history. The issue is no longer evaluating the treatment the claimant is receiving for their injury but rather an opportunity to look through the claimant's information for pre-existing conditions. If they find pre-existing conditions, they will use them to devalue the claim.
Why It Matters
A motorcycle accident lawyer brings experience and understanding of the legal process to your claim. They wait to value your claim until your medical condition has stabilized to obtain the most accurate picture of your past and future expenses. They also consider factors when establishing the value, such as how much insurance the at-fault party has and whether you have permanent injuries that can affect your future earning capacity.
An experienced motorcycle accident lawyer understands insurance adjusters' tactics to reduce or eliminate third-party claims and will manage communication with the adjuster to protect your claim's value.
7. How Much Does It Cost to Hire an Experienced Motorcycle Accident Lawyer?
After a motorcycle accident, you may want to know how much it costs to hire a lawyer to help you with your claim. The answer is often surprising to those who need to file a claim but are afraid they can't afford the cost of a lawyer.
Because most personal injury attorneys use the contingent fee billing method, you will not have to pay for your lawyer's services until there is a successful outcome to your claim. Additionally, because most personal injury lawyers also offer a free case evaluation, you can obtain answers to the questions you have about your case without paying or being obligated to obtain further services.
In a contingent fee arrangement, the lawyer agrees to accept a percentage of the proceeds from a negotiated settlement or award they worked to obtain on their client's behalf. The contingent fee agreement, which clients accept after an initial case evaluation, defines the fee percentage.
After the case ends, the proceeds from the settlement or award are sent directly to the lawyer. The lawyer deducts the percentage owed to them and satisfies other debts, such as paying medical liens placed on the settlement. Then, the claimant receives the remainder of the funds.
Why It Matters
By working on a contingent fee, motorcycle accident lawyers can begin working on the case without waiting for an injured client to come up with a retainer or become current on hourly bills. Instead, the claimant can focus on their physical recovery while knowing that their lawyer is working on their financial recovery.
If a motorcycle accident injured you, let an experienced team explore your legal options with you during a free case evaluation.
Prepare to Practice Patience with the Process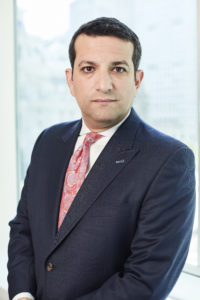 Motorcycle accident claims are rarely resolved within a few weeks, and many are not resolved within a few months.
Several things cause delays in the process, including:
Waiting for you to reach maximum medical improvement the point in your recovery when your doctor determines that your condition is stable and that you have likely made the most meaningful progress in your recovery, even if you continue receiving treatment. Your attorney will likely not value your claim until this point.
Settlement negotiations. It can take a while for your attorney to share the information about your claim with the insurance provider and the claims adjuster to evaluate it. If the adjuster decides to offer a settlement, the initial offer will likely be only a fraction of the claim's established value. It will be up to your attorney to negotiate a higher offer.
Court scheduling. If the claims adjuster refuses to make a fair settlement offer, the claim is filed as a lawsuit. Your trial date will depend on several factors, many of which are out of your control. One of the common reasons for a delayed trial is that the court has too many cases to deal with in a timely fashion.
Processing the payment. Once your claim resolves through a settlement or court award, you may need to wait until your attorney receives your award, as the insurance provider must undergo their payment process.
Your personal injury attorney in Philadelphia will likely tell you to relax and focus on your recovery while they do the legwork. Follow this good advice.