Heavy Machinery and On the Job Injuries
Workers across different industries and job sites often use heavy machinery and equipment to complete their work. However, these heavy machines, which often need specialized training to operate safely, can cause serious injuries if an accident occurs.
Whether you are a worker in construction, agriculture, or manufacturing, you are at risk when you work with or around heavy equipment. If you suffer an injury because of heavy equipment or machinery, you may be eligible for compensation. However, the process of claiming compensation can be complex, and it's not uncommon for employers or insurance companies to deny or dispute worker compensation claims. In such cases, it is advisable to seek the assistance of a worker's compensation lawyer who can help you navigate the legal process, advocate for your rights, and ensure that you receive fair compensation for your injuries.
Most Commonly Used Heavy Machinery at Job Sites
Big jobs require big machines to get the work done efficiently and quickly. Depending on the job site and work required, machines can assist with tasks like lifting and moving heavy loads to excavate or flatten the ground. Heavy machinery is common across many different industries.
Some examples of heavy machinery commonly used at work sites include:
Bulldozers
Compactors
Dump trucks
Cement trucks
Backhoes
Excavating machinery
Graders
Trenching machines
Loaders
Pavers
Other lifting equipment
Training Necessary to Operate Heavy Machinery
Each unique piece of heavy machinery presents different risks to those operating the machine and workers who may be in the vicinity. Few federal regulations apply to this work equipment. States to set certification standards and rules for the operation of heavy machinery by individuals. While some states require a commercial driver's license to legally operate certain equipment and machines, other states may require no prior training. This limited regulation increases the already high risk of injury associated with many heavy machines.
Heavy Machinery Accidents
Most workers understand the risk that heavy equipment poses due to its massive size, weight, and destructive potential. Unfortunately, heavy machinery accidents happen far too often, and many workers harmed by an accident involving this equipment can suffer catastrophic injuries.
Contact with work equipment or objects accounts for one of the top three causes of work injuries across the U.S. Additionally, close to 200,000 workers injured in this category must miss work because of their injuries in the aftermath of the accident.
Common accident scenarios that can lead to injury or death of a worker involving heavy machinery:
A worker struck or run over by a heavy machine
Heavy machinery crushes or pins a worker during operation
Worker operating the heavy machinery falling from the machine
Heavy machinery that rolls on its side or falls from elevation
A part of heavy machinery strikes a worker
Debris from the heavy machinery strikes a worker
Why Do Most Heavy Machinery Accidents Happen?
An accident involving heavy machinery can happen for many reasons. These heavy machines move differently than most other vehicles and require special training to use correctly. Understanding the mechanics and intended purpose of each piece of equipment can ensure that workers remain as safe as possible. However, things can still go wrong, and when they do during the operation of a heavy machine, one or multiple victims can sustain injuries.
Common causes of injuries to workers from heavy machinery may involve:
Lack of training provided to the worker
Insufficient safeguards in place to protect workers
Lack of protective equipment or faulty protective equipment
Defective parts or machinery
Improper use of the machinery
Maintenance failures
What do Injuries happen in an Accident Involving Heavy Machinery?
Injuries resulting from a worker in a heavy machinery accident are often devastating. Heavy machinery accidents have the potential to cause death or permanently disabling injuries. The injuries a worker may sustain in a heavy machinery accident can lead to costly medical treatment and loss of work. Losing work in most cases translates to lost income, which can make the aftermath of a work accident involving heavy machinery especially difficult on the injured worker and their family.
In some on-the-job injury cases, a worker may require minor treatment and be back on their feet within days. However, when an accident involves heavy equipment or machinery a quick recovery is unlikely. The powerful industrial machines' sheer weight and force can cause severe injuries that may require intensive medical care, including emergency transportation, surgery, hospitalization, and life-saving measures.
Examples of injuries that may occur to those working with or near heavy machinery include:
Crushing injuries
Internal bleeding and injuries
Traumatic injuries to the brain
Lacerations
Loss of a limb
Spinal cord injuries
Broken bones
Burns
Electrocution
Is Your Employer Liable to You for Your Injuries and Damages?
Work injuries differ from other personal injuries in that employers may not be personally liable to an injured worker. Due to worker's compensation laws and the availability of worker's compensation insurance coverage, most employers have insurance coverage to protect their workers who suffer injuries.
Generally, a worker injured on the job by heavy machinery cannot file a lawsuit for damages relating to their injuries, but can instead file a worker's compensation claim to cover a portion of their losses, such as the cost of their medical care and loss of income. However, there are some exceptions to these liability protections. For example, if an employer violates a mandate or chooses to forgo worker's compensation coverage, they may be liable for the damages relating to a workplace injury.
Could You Hold Another Party at Fault for Your Heavy Machinery Accident?
Although a worker cannot often file a lawsuit against an employer, they may pursue other parties who are liable for a workplace injury. For example, when a third party or machinery defect causes an accident resulting in injuries, the negligent parties responsible for the accident may be liable for the damages.
While another party's liability may not be obvious, an initial investigation into the accident could reveal potential responsibility based on the facts of your case. Hire a worker's compensation lawyer to support your claim for compensation. They can help you determine your options for seeking compensation, including a possible claim or lawsuit for damages against a third party.
How Much Compensation if You Suffer a Heavy Machinery Injury?
The compensation available for a worker who suffers an injury due to heavy machinery depends on several factors. Compensation in cases involving an injured worker might fall under either a worker's compensation claim or a third-party liability claim. The type of claim available to you based on the facts of your case will influence the type of damages affecting compensation.
Worker's Compensation Claims
The most relevant factors affecting compensation under a worker's compensation claim are the costs of the medical care you receive, the severity of your injuries, whether you are temporarily or permanently disabled, and lost income or earning capacity.
Additionally, relevant statutes and state regulations may affect your available compensation. For instance, each state has its own rules that govern when employers must carry worker's compensation insurance.
Third-Party Liability Claims
Unlike a worker's compensation claim that allows only for the recovery of medical expenses and a percentage of your lost income, a claim of negligence against a third party could allow you to recover additional damages. A work injury lawyer will carefully review the evidence of the events leading to your injury to identify if another party may be liable.
If a lawyer finds a basis to file a third-party claim on your behalf, they can help you calculate your maximum damages, which may include pain and suffering as well as the full value of your lost income and any impact on future income. Your attorney can then move forward to attempt to settle your claim or file a lawsuit if necessary.
Do You Need a Lawyer for a Claim Involving Injuries From Heavy Machinery?
If you suffer an injury because of heavy machinery while at work, you may be eligible for compensation. Work injuries give rise to complex legal situations where a victim may not be aware of their rights and the maximum compensation available. When you hire a worker's compensation lawyer experienced in dealing with heavy machinery injuries, they will help you determine liability for your injuries and pursue compensation for your losses.
How Can an Attorney Help You With a Worker's Compensation Claim?
Trying to navigate a worker's compensation claim without a lawyer can be overwhelming. You must gather evidence and communicate with insurance representatives that may not be eager to compensate you for your expenses and lost income.
A worker's compensation lawyer can stand up to the insurance companies and keep your case and interests a priority as you move forward and recover after your heavy machinery accident. Your lawyer can investigate the accident, help you gain access to proper medical care for your injuries, and gather the information you need to support your claim for benefits under the available worker's compensation insurance coverage.
How Can a Lawyer Help You If You Have Grounds for a Third-Party Liability Claim?
If you believe that your injury at work occurred because of the actions of a third party, you may be eligible for compensation in addition to filing a worker's compensation claim. When you hire an attorney for a worker's compensation claim, they will investigate any other parties that may be liable for your injuries. If you have a valid claim against a third party, your attorney will calculate your damages, collect evidence, and negotiate for a settlement on your behalf.
Can You Pursue a Claim If a Loved One Died in an Accident Involving Heavy Machinery?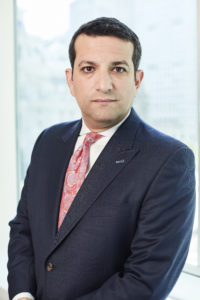 Sadly, deaths can occur in accidents involving heavy machinery. If a loved one dies in a heavy machinery accident while at work, the surviving family may have grounds for death benefits through a worker's compensation claim or wrongful death benefits if a third party is potentially liable for the fatal accident.
Speak to a personal injury lawyer in Philadelphia compensation attorney to discuss your case and find out if you are eligible to seek death-related damages for the sudden and tragic loss of your family member.
Get A Free Consultation Today!