​When Do You Need to Hire a Personal Injury Lawyer?
Serious injuries can change the entire trajectory of your life. You may have questions about what comes next but feel unsure about what to do. When do you need to hire a personal injury lawyer after an accident?
Contact a personal injury lawyer as soon as possible after an incident. While you do not necessarily need to call a lawyer from the scene of the accident, you may need to get in touch with a lawyer once you have a solid idea of your prognosis and the extent of your injuries.
Some people, however, may choose to try to manage their injury claims on their own at first. If you try to handle your claim alone, you may notice several signs that you need to get in touch with a injury accident lawyer:
Another person negligently injured you.
If another person negligently injures you, expect to need a lawyer to handle the claim. Injuries like spinal cord injuries, brain injuries, amputations, organ trauma, or the loss of one of your senses can require substantial medical treatment and may, therefore, require the assistance of a lawyer to help you get the compensation you deserve.
The liable party's insurance company tries to dispute who caused the accident.
To receive compensation, you must establish that someone else's negligent actions caused your losses. However, an insurance company may not want to accept that the insured party caused your damages. Insurance companies sometimes try to push liability off on a third party. In other cases, the insurance company may attempt to prove that you caused or contributed to the accident.
If you find yourself fighting to establish liability for the accident, having a lawyer on your side can save you stress. Lawyers can access evidence you might not locate on your own. For example, after a car accident, your lawyer might access records that prove that the other driver chose to drive while distracted. After a premises liability accident, a lawyer might uncover evidence that the liable party failed to properly repair their property, despite knowing about dangers that could have injured others in the past. If you try to access that evidence on your own, you may encounter red tape, making it very difficult to obtain and use the evidence as part of a claim.
A lawyer can also form a compelling claim to prove liability in your accident. Sometimes, a clear claim is easier for the insurance company to accept.
The insurance company tries to minimize the extent of your injuries.
The insurance company may accept its covered party's liability for the accident but may be unwilling to pay you the compensation you deserve for your injuries.
To reduce the amount of compensation it has to pay out, the insurance company may:
The Insurance Company May Claim Your Injuries Occurred Elsewhere​. To decrease its liability for your injuries, the insurance company may attempt to claim that some other accident caused your injuries. The insurance company may find it easier to establish that your injuries occurred at another time if you did not receive early medical treatment. Having injuries for which you did not receive immediate treatment, including injuries that you discovered days or weeks after your accident, may make it more difficult for you to prove that you did sustain those injuries in the accident.
The Insurance Company May Try to Deny the Extent of Your Injuries. You may have clear evidence of the injuries you sustained during the accident, but the insurance company may attempt to dispute the extent of those injuries. For example, the insurance company might accept that you suffered a head injury but dispute that you have a severe traumatic brain injury from the accident. You may need to work with a lawyer and your doctor to obtain clear medical proof of your injuries. In addition, the insurance company may dispute the extent of the medical treatments you need for your injuries. You may have worked carefully with your medical care team to select a treatment method for your specific injuries. However, the insurance company may claim that you did not need those treatments based on your injuries. You can work with your doctor and lawyer to present evidence to establish your treatment needs.
The Insurance Company May Deny Your Limitations. Severe injuries can cause significant limitations, some of which may last for the rest of your life. The insurance company, however, may attempt to deny the extent of those limitations. Suppose, for example, that you sustained a back injury in the accident. Your injury may prevent you from standing or sitting for long periods, making it difficult for you to work. However, the insurance company may not acknowledge the full extent of your limitations and the challenges you face. Your long-term limitations can significantly affect the compensation you recover in a personal injury claim; they may influence the compensation you pursue for pain and suffering and the compensation you can recover for lost earning potential or lost wages.
The insurance company issues a settlement offer that does not reflect the damages you deserve.
Insurance companies often start negotiations with personal injury victims by issuing a meager settlement offer. That low settlement offer may cover only a fraction of the damages the injured party deserves. Many injury victims fall prey to these strategies, especially if they do not know how much compensation they deserve for their injuries.
Sometimes, an early settlement offer serves as a negotiating point as you move forward with your claim. However, receiving a low settlement offer could indicate that the insurance company does not plan to take your claim seriously. If the insurance company consistently offers low settlement amounts, even after seeing the extent of your injuries, you need to get in touch with a lawyer immediately. Working with a lawyer can cause the insurance company to take your claim more seriously and provide a settlement offer that more accurately reflects the compensation you deserve.
You have a hard time getting the insurance company to respond to you.
Filing a personal injury claim can cause stress and challenges. The insurance company may add to that stress by refusing to respond to your communications. You may have difficulty getting the insurance company to respond to you when you have questions. Sometimes, you may even call them more than once but not get a return call.
You may submit the information they request but never get confirmation that the insurance company received that information. In addition, the insurance company may keep asking the same questions repeatedly, even after you have already answered those questions or submitted documentation.
You may talk to an insurance agent who refuses to answer any of the questions you have about your claim. Sometimes, the insurance adjuster may seem unsupportive and difficult. In other cases, the insurance company may refuse to answer your questions due to the company policy.
In addition, even once you have arrived at a settlement agreement, you may have difficulty getting payment from the insurance company.
If you have trouble getting the insurance company to respond to you or getting them to pay out the settlement you deserve, a lawyer can help streamline the process and get the responses you need. In many cases, working with a lawyer means that the insurance company will respond to you more quickly than they would otherwise.
You have a complicated claim.
Some injury claims are more complicated than others. For example, a truck accident claim may require an in-depth investigation of all the factors that may have contributed to the accident: the truck driver, the trucking company, the loading company, and even the driver's record. An accident claim that involves more than one liable party may also be complex since each party will try to decrease liability as much as possible.
If you have a complicated claim, working with a lawyer can make it much easier to review the evidence. A lawyer can compile it into a comprehensive, compelling claim that shows what caused your accident.
You have any questions about your rights related to an injury claim.
If you have never dealt with a personal injury claim before, you probably have questions about how to proceed with your claim, what right you have to compensation, and how to protect your rights.
Working with a lawyer will help you get clear answers to your questions, like:
How much compensation do you deserve?
Do you have the right to file a personal injury claim based on the conditions that caused your accident?
Is there a difference between personal injury and workers' compensation claims?
Is the insurance company dealing fairly with you as you proceed through your claim?
You can contact an injury attorney at any point during the claim process. Many personal injury lawyers start with a free consultation, during which you can get answers to your most essential questions and decide whether moving forward with a lawyer is right for you.
Contact a Personal Injury Lawyer After Your Accident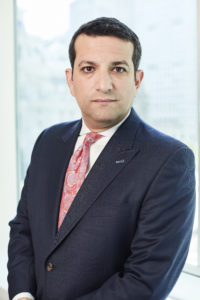 Did another person's negligence injure you in an accident? A personal injury lawyer can understand your next steps and support you as you move through the claim process. Contact a personal injury lawyer to learn more about your rights after an accident.