What to Do if a Car Hits You From Behind?
Rear-end accidents are among the most common types of two-vehicle accidents to occur on U.S. roadways. However, contrary to popular belief, these accidents are often far more than "minor fender-benders." Instead, they are capable of causing severe injuries or even death. Here is a look at the steps that individuals can take if a car hits them from behind to improve their chances of making a full physical recovery and protect their right to seek compensation for the expenses and impacts of the harm done to them or connect with a car accident lawyer for legal guidance.
Rear-End Collisions Constitute Nearly One-Third of All Traffic Accidents Resulting in Serious Injury
According to the National Law Review, rear-end accidents account for around 29 percent of all traffic-related accidents resulting in serious injury. One of every five fatalities involving two-vehicle collisions is rear-end accidents. Most rear-end accidents result from negligent driving behaviors from the driver of the following vehicle.
Some common scenarios in rear-end accidents include one car slamming into another when approaching traffic that has slowed or stopped, a driver failing to notice that the vehicle in front of them has its turn signal on and the driver of the lead vehicle has slowed to make a turn, or even when a light has turned green and the driver in the next car begins moving forward, but the driver in the vehicle in front of them doesn't.
The National Safety Council reports that around 422,000 people are injured annually in rear-end collisions.
The injuries commonly associated with this type of accident include neck injuries such as:
Damage to the vertebrae, discs, and soft tissues
Back injuries
Broken bones
Traumatic brain injuries
Lacerations
Internal organ damage
The costs of treating these injuries vary widely depending on where the accident occurred and the patient is being treated, the type of insurance coverage the patient has, and many other factors.
However, the average cost of hospitalization is around $2,883 per day, and the average hospital stay is 4.6 days. These costs do not include the provision of prescription medication, surgery, and other services to treat the injury. A spinal fusion, which can be required for neck and back injuries resulting from rear-end collisions, costs around $110,000.
Unfortunately, medical expenses are usually not the only expense faced by individuals injured in rear-end accidents. They also face costs related to the repair or replacement of their vehicle and the loss of earnings due to being unable to work while recovering from the injury.
A motor vehicle accident can also cause physical and emotional pain and suffering, the inability to participate in enjoyable activities, and even the inconvenience of attending frequent medical appointments.
Steps to Take After a Rear-End Collision
While many resources offer information about what to do at the scene if you've been involved in an accident, few of these resources devote much time to talking about the steps that an injured person can take after they have left the chaos of the accident scene and face a long recovery from accident-related injuries. 
Seek Medical Care for All Injuries Sustained in the Accident
Nearly as common as rear-end accidents are injuries that continue to feel worse for several days after the accident. At the scene, individuals who have had a car hit them from behind often believe that they are merely "bumped and bruised" from the experience. They will decline medical treatment at the scene and attempt to gather some semblance of normalcy as quickly as possible. This is often a mistake, as many of the injuries linked to rear-end collisions will not heal without medical intervention, leaving the injured party to contend with far more severe and long-lasting pain than they believed they would have.
Seat belt injuries, for example, commonly include damage to the internal organs, the spine, ribs, or sternum. As explained by Impact Medical Group, seat belt injuries can offer several telltale symptoms that an experienced doctor would likely notice, but the sufferer might not notice in the fog following the accident. Imaging scans can often detect these injuries quickly, and the injured party can access needed medications and care early after the injury.
Out of an abundance of caution, all individuals involved in a car accident should have a prompt medical evaluation to determine the severity of the injuries they suffered. Early treatment often delivers better outcomes, and an assessment creates a paper trail that will be necessary to prove the severity of injuries if the injured party decides to seek compensation through the personal injury claims process.

Speak with an Experienced Car Accident Attorney
A personal injury lawyer has an essential role in your ability to navigate the personal injury claims process to obtain the compensation you need. Are you worried about how to afford a car accident lawyer?
Thanks to the contingent fee billing method that most attorneys use, you can not only obtain information about the personal injury claims process and get answers to the legal questions you have about your case but also wait to pay for the work your attorney and their legal team do on your case until there is compensation received for your claim.
Here is how it works:
You attend a free case evaluation with a car accident attorney at no cost and with no obligation. These case evaluations can even be conducted over the phone. The attorney will ask you questions about your case and will answer questions you have about the services they provide, their experience with cases like yours, and the law firm they work for.
After your free case evaluation, you will be asked to sign a contingent fee agreement if you decide to hire the attorney to represent you in your case. This agreement will outline the services they will provide for you and designate a percentage of the total compensation award you receive as payment for their services.
You continue receiving treatment and recovering from your injury while your legal team works on your case. You receive updates on the case periodically, and your legal team will also check on you occasionally to see how your recovery is progressing.
Whether your claim is resolved through a negotiated settlement or litigation, any compensation you receive for the claim will be sent to your attorney. When they receive the check, it will be deposited in a trust fund to separate it from the firm's other funds and accounts. Your attorney will remove the agreed-upon percentage from this trust fund as payment for their services. They will also assist you in settling any medical liens placed on the award. Once done, they will meet with you to finalize the case, and you will receive the remainder of the compensation.
Attend All Medical Appointments and Follow Your Doctor's Treatment Plans
Your treating physician will develop a treatment plan to provide you with the best opportunity for recovery. Follow this treatment plan, attend all scheduled appointments, and take prescribed medications. The at-fault party's insurance provider will notice if you haven't treated your injuries, which could reduce the compensation they offer to settle your claim.
Avoid Posting About Your Accident (or Your Case) on Social Media
There is little doubt about the power and influence of social media in society. According to the Pew Research Center, nearly three-quarters of the U.S. population is active on social media, with active social media use being more popular with women than men. While it has become commonplace for people to post the routine details of their lives for their family and friends to read about, most car accident attorneys advise their clients not to talk about their accident or their case on social media.
Why? The insurance company will use it against them.
As explained by the American Bar Association, courts allow the discovery of social media posts if the content of those posts has relevance to the case. The organization lists a case involving a former semi-professional basketball player who filed a lawsuit alleging that they were disabled in a car accident.
The court granted a motion by the defense to obtain social media posts that included photos of the basketball player participating in physical activity that was posted after the accident took place. In other claims, courts have allowed the discovery of fitness tracker data from an individual who has claimed a disabling injury to call the claim into question. The courts have granted motions pertaining not only to posts made on pages that were set to public but also those set to private.
The bottom line: Unless you want to answer questions about something you posted on social media in court, it is generally advisable to avoid posting anything relevant to your case.
Journal About Your Injury (but Don't Post It Online)
Often, one of the most considerable portions of compensation a person receives is non-economic damages for the negative impacts on the quality of life they suffered due to the accident. The commonly claimed impacts include pain and suffering, emotional distress, loss of enjoyment of life, and inconvenience.
These impacts must be valued even though they generally do not come with a bill for services or a payment receipt. There are several methods attorneys use to prove these impacts, including written information from the claimant about how their injury impacts their day-to-day life. Some common topics to journal include the amount of pain you're feeling, the dates on which you attended injury-related appointments, whether you can perform the tasks of your job, and any emotions you have about the visible appearance of your injuries.
It is important to remember that posts to online blogging sites such as WordPress can also be called into question during discovery. Often, the best place to record your thoughts, feelings, and experiences from your injury is in a notebook or a file stored on your personal computer rather than online, where anyone can see it.
Be Patient During the Settlement Process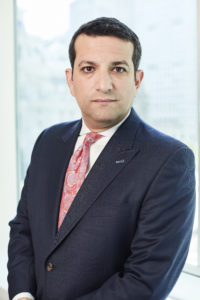 Most personal injury claims including rear-end accident claims are settled out-of-court. While settlement negotiations are generally a faster avenue to resolving a claim than litigation, the injury claims process can last far longer than any claimant would like.
Usually, a demand is not filed with the at-fault party's insurer until after the claimant has reached maximum medical improvement, which can occur in weeks or take several months. After the claimant's doctor has determined that the injured party has likely made the most meaningful recovery they will be able to achieve, the attorney will value the claim based on the expenses that the claimant has incurred, the severity of the injury, the permanence of the injury, and the level of recklessness exhibited by the at-fault party.
Once the at-fault party's insurer has received the demand, the insurance company will assign a claims adjuster to evaluate the claim. They are generally required to respond within a few weeks after receiving all the information needed for their evaluation to inform the claimant and their attorney whether they have approved or denied the claim. Additionally, they can offer to settle the claim for less than its established amount.
Usually, initial settlement offers are low, and a car accident lawyer is tasked with negotiating for a higher amount on behalf of their client. Remember: your personal injury attorney in Philadelphia is on your side, and they are working to get you the best settlement possible for your claim. This can take months or more than a year, and while waiting is not enjoyable, patience is necessary.
Get A Free Consultation Today!