What Happens if I am Injured in a Taxicab Accident?
Unless you ride in taxis frequently, you never stop to think, what happens if I am injured in a taxicab accident? Like other motorists, taxi drivers have risky driving behaviors that sometimes cause accidents.
The media doesn't usually discuss these incidents unless a driver crashes into a building or fatally injures someone. If you become the injured victim of a negligent taxi driver, a car accident lawyer can determine if you have a legal right to compensation.
Table of Contents
A Taxicab Accident is a Still a Car Accident
If a taxi driver crashes and injures you, it's still a car accident. Other than their function as public conveyances, taxi drivers are private passenger vehicles. Some cities track taxi crash statistics, but when the National Highway Transportation Administration compiles its national statistics, they don't put taxis into a separate category.
As with all accidents, taxicab crashes can occur due to a driver's negligent acts.
These incidents often involve.
Distraction: Taxi drivers become distracted by issues inside or out. This can be a phone call, a conversation, or an interesting display that attracts a driver's attention. Distractions cause accidents because they take a driver's mind, eyes, and hands away from their primary driving tasks.
Drunk or drugged driving: Based on federal transporting guidelines, trucking companies must randomly test truckers for substance abuse. If they fail a random drug or alcohol test, the transport company must take them out of service. City and state authorities don't hold taxi drivers to a similar standard. As with other car drivers, police officers only test drivers after they crash into another vehicle. By then, it's too late to intervene.
Speeding: Some taxi drivers speed because they rush to pick up the next fare. Others use speed as an aggressive navigation tactic in heavy traffic. While speeding doesn't always cause accidents, the National Highway Traffic Safety Administration's most recent statistics document 11,258 traffic fatalities related to excess speed annually.
Drowsy driving: Taxi drivers work all day and night to earn an income. This sometimes means they don't get enough sleep but drive anyway. It's another risky behavior that contributes to lost lives. In New York, the Taxi and Limousine Commission requires taxis to have a data recorder similar to those used in large trucks. If a crash occurs, authorities can verify if a driver was in service too long.
Don't Assume That the Drivers Will Contact the Authorities
If you're injured in a taxicab accident, it's not your responsibility to call the authorities. You should still confirm that the taxi driver calls 911. Most jurisdictions require that vehicle operators report an accident when someone sustains an injury. If your taxi driver doesn't, you should make the call yourself. If necessary, request an ambulance as well.
You need a law officer to document the accident, including collecting information from all involved drivers. They list passengers, document their injuries, and confirm each person's accident series of events. If your driver doesn't tell the taxi company's insurer that you were injured, the police report provides a record to help you or your attorney collect evidence to prove your claim.
You Must Prioritize Your Medical Treatment
You must take personal responsibility for getting the medical care you need. Unless you have visible signs of a medical condition, don't expect the taxi driver to insist you receive emergency care. If the police officer doesn't call an ambulance to the scene, you should ask them to summon one if you or anyone else at the scene needs it.
The taxi driver will likely be distracted by the post-accident consequences and their potential lost income. If more than one driver is involved, they will likely become involved in discussing fault, insurance, damages, and other issues to begin the path to resolution.
You Should Document Your Treatment, Progress, and Recovery
At some point, an insurance company, your attorney, or even a judge will ask you to talk about your injuries. This often happens months or even years after an accident. Your pain, suffering, distress, and other issues will be distant memories. It's good that you can forget your pain, but the treatment and recovery details help others appreciate your injury's value.
It's up to you to document your injury daily. Keeping an ongoing journal helps you describe your pain and all the other problems your injuries caused. Your attorney can use your writings to help evaluate your losses. You can use this documentation to recall the details if you are asked to give a deposition or testify in court.
Your journal should include:
Daily pain experiences
Emotional struggles
Recovery difficulties
Marital concerns
Missed opportunities and family outings
Tasks you can't perform
Anything you will want to share with the people negotiating your injury settlement
As a Passenger You Likely Have No Liability
You become an innocent victim when you're injured in a taxicab accident. In a single-car taxi accident, your driver is likely 100 percent at fault. If multiple drivers are involved in an accident, each driver may share liability, and their insurance companies decide what percentages they owe for their insured's damage.
The insurers should offer you a settlement that covers a fair amount of your injuries and losses. Unfortunately, insurers don't always treat injured victims fairly when they have no legal representation and are unaware of their rights after an accident.
Sometimes two or more insurers are involved in handling a claim
In most states, negligence laws recognize that more than one person can cause or contribute to an accident. When you're a taxicab passenger in a two-car accident, you're at the mercy of two liability insurers and their decision-making processes. Each insurer conducts its investigation. They make settlement decisions based on their insured's liability and policy.
However, insurance companies will also typically offer less than the value of your claim to attempt to reduce or eliminate your compensation and protect their bottomline.
When a claim has liability issues, there is always a chance that one of the insurers will deny liability and refuse to pay anything. At some point, the insurers must agree on liability, damages, and claim values. This usually requires that the insurers compromise and arrange an agreement with you. This process places you in an adversarial position with two or more insurers which is when an attorney can be an especially important resource to ensure you receive fair compensation.
Your medical insurer might expect you to protect their subrogation rights
Dealing with two insurers often makes claim resolution more difficult than it should be. It becomes even more complicated if your insurer has a subrogation claim for your paid medical bills.
Many auto policies and government-sponsored medical plans have subrogation clauses that give them the right to recover compensation they provide their insured from the responsible parties insurer. They require you to protect their subrogation interests when you settle or go to trial so they can recover their losses.
When a taxicab accident attorney represents your legal interests, you have an advocate working through complex legal issues. Insurers understand that a person with legal representation has no problem filing a lawsuit if necessary, which often encourages cooperation and fair settlement.
No-Fault Insurance Is Primary in Some States
Some states require that drivers carry Personal Injury Protection coverage. When an insured person sustains injuries in a vehicle accident, they must submit a claim to their insurer first. PIP insurers pay a portion of medical bills, lost wages, and other accident-related injury expenses. Insurance companies often refer to PIP as No-Fault coverage because it pays accident-related injury expenses no matter who is at fault.
Currently, 12 states have PIP statutory requirements:
Florida
Hawaii
Kansas
Kentucky
Massachusetts
Michigan
Minnesota
New Jersey
New York
North Dakota
Pennsylvania
Utah
Each state's PIP statute varies but usually includes an injury-based or monetary tort threshold. In injury threshold states, a person's injuries must meet conditions outlined in the statute before they have a right to make a negligence claim against the at-fault party's insurer. Injury thresholds often include serious or catastrophic injuries such as brain, spine, or internal injuries, and disfigurement. Monetary thresholds require that the person incur a specified dollar amount in losses before they can make a liability claim outside their PIP coverage.
State Laws Determine Your Injury Compensation
When you work with a taxi accident attorney, they understand the types of compensation you may recover for your injuries. They also recognize the evidence necessary to prove your damages.
Your claim against the negligent driver's insurance company usually includes medical and recovery costs, and lost income. These include doctor's fees, hospitalization charges, medication, rehabilitation expenses, and other costs. Settlements also usually include compensation for general damages. These often include a negotiated value for pain and suffering, and emotional and psychological injuries.
In some jurisdictions, a judge or jury can award punitive damages. These are designed to punish the wrongdoer as opposed to making the victim whole again. Your evidence must show that the person who hurt you acted out of malice or maliciousness or they committed an egregious act.
State Taxi Insurance Liability Requirements Vary
Each jurisdiction sets its financial responsibility guidelines for taxi drivers. The municipality determines how much liability insurance a driver must carry in many areas.
Here is a random sampling of several cities' taxicab insurance requirements.
New York City: $100,000 per person, $300,000 per accident, $200,000 PIP, and $10,000 property damage
Los Angeles: Minimum insurance for 1-7 passengers 100,000 per person, 300,000 per accident, 1000,000 property damage
Chicago: Combined single limit: $350,000
Philadelphia: Minimum limits: $15,000 per person, $30,000 per accident, and $5,000 property damage (based on vehicle class)
While most mandated limits could cover the costs of most injuries, even the largest limits aren't high enough to reimburse injured taxi passengers should they sustain serious or catastrophic injuries. A city like Philadelphia's minimum limit might not even be enough to cover out-of-pocket costs and general damages for even a minor injury.
A Rideshare Is Not a Taxicab
Although they serve similar functions, a rideshare vehicle is not a taxi. Many cities and states hold taxi and rideshare drivers to completely different standards. With the proliferation of rideshare drivers, consumers should understand the differences.
Commercial vehicles that move people, goods, and information fit within the common carrier definition. Common carriers must comply with federal transportation guidelines, except those that don't apply to taxis. The federal government relinquishes any taxi and limousine regulatory control to states. States and some cities regulate and set guidelines for local taxi services and drivers.
Twelve states have licensing requirements for taxi drivers. As state and local lawmakers begin addressing technology-based ride-hailing, they gradually implement legal changes with taxi-style oversight and control. The differences remain in place in most jurisdictions and vary from state to state.
Taxicabs
In most jurisdictions, taxicabs are common carriers and subject to well-established regulations and laws.
In larger cities, taxis operate under a hierarchy. New York, Philadelphia, and other large cities have competitive taxi licensing systems that allow only a few companies to operate in metropolitan areas.
Most taxis charge based on approved rates. The New York Rate system includes congestion, overnight, and other surge charges. Houston's taxi rating system allows daytime and nighttime rates and a $24 waiting fee.
Taxicab boards or commissions establish licensing, conduct, and other guidelines in large cities.
Rideshares
Many states have adopted the term Transportation Network Companies to differentiate between taxi and rideshare operations.
Fees: You won't usually know what a rideshare service costs until you get the credit card receipt on your app. You sometimes see a price estimate on your app when you schedule your ride. Uber explains its pricing system but doesn't share its actual rates. Rideshare rates vary from city to city, and they implement surge pricing and fees under certain conditions. In some cities, you can receive an upfront cost estimate that includes tolls and fees.
Uber and Lyft driver and vehicle requirements vary. The companies evaluate the data remotely. In general, drivers must be of legal age in their state. They must submit their driver's license, registration, insurance information, proof of residency, and other data. Lyft also requires a criminal background check.
Uber and Lyft provide identical insurance programs for their drivers. Liability coverage varies based on a driver's app status:
Waiting for a ride request: $50,000 in bodily injury per person, $100,000 in bodily injury per accident, $25,000 in property damage per accident
En route to pick up a rider or during a trip: $1 million liability limit.
Uninsured and underinsured motorists coverage, PIP, med pay, and contingent first-party coverages may apply.
Most personal auto insurance policies exclude accidents involving rideshare activities. Drivers can request an endorsement to provide some coverage if necessary, but most only provide personal coverage while the rideshare app is offline.
Contact a Taxi Accident Attorney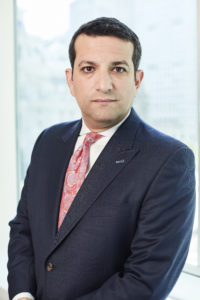 If you were injured in a taxicab accident, you already have to deal with post-accident complications. Contact a taxi accident attorney so you can spend your time healing instead of worrying about the legal implications of your accident.
An attorney can handle your legal issues and manage insurance company complications. When you schedule a complimentary consultation, our personal injury law firm in Philadelphia will take time to listen to your story, answer your questions, discuss your legal options, and explain what they can do to help you.