Do Most Medical Malpractice Cases Settle?
Although medical malpractice cases go to trial more frequently than other types of cases, including motor vehicle accidents or premises liability incidents, most medical malpractice cases still tend to settle, primarily because of the litigation costs involved.
However, if you suffered from a medical malpractice incident, you should understand the difference between settling a legal claim and going to trial and which is the better option. This blog post will go over the ins and outs of medical malpractice cases, describe in detail how an experienced medical malpractice attorney can help you with your legal claim, and discuss your options for securing the maximum financial damages you deserve.
Medical Malpractice Settlement Guide
What Is Medical Malpractice?
Medical malpractice results when a health care professional provides substandard treatment or fails to take proper action causing harm, injury, or death.
However, if malpractice harmed you, you may be entitled to compensation for your injuries and losses. Yet, before you can collect these damages, many factors need to first be established, including the following:
The Medical Professional Failed to Provide an Adequate Standard of Care
Medical malpractice laws require medical care professionals to follow certain standards of care. Otherwise, they can face accusations of negligence.
An Injury Resulted From the Negligence
To bring a medical malpractice claim, a patient must show that the health care professional's negligence caused the injury in question and that the harm would not have happened without this negligence. However, if the medical care provider was negligent, but no injury resulted from this negligence, there likely will not be a medical malpractice claim.
The Injury Resulted in Substantial Monetary Consequences
Finally, the patient needs to show that the injury caused by medical negligence resulted in significant monetary damages.
Common Causes of Medical Malpractice
Although medical malpractice can result for several reasons, some of the more common causes of medical malpractice include:
Delayed diagnosis or a misdiagnoses
Hospital-acquired infections
Medication errors, such as prescribing the wrong medication or the wrong dosage
Surgical errors, including incorrect or unnecessary surgeries
Premature discharge
Failing to get appropriate labs or tests
Not following up after a medical procedure
Leaving equipment or other things in the patient's body during surgery
Bedsores
However, if you believe your doctor committed medical malpractice for a reason not indicated on this list, still reach out to an experienced medical malpractice attorney as soon as possible. These lawyers can review your case, determine if you have a viable legal claim, and help you go after the compensation you deserve.
What Damages Can You Pursue Following a Medical Malpractice Incident
In general, compensation for a medical malpractice claim typically includes money for:
Medical fees incurred to treat the injuries inflicted by the health care provider's negligent care, such as doctor bills, hospitalization, prescription medications, and surgeries
Lost wages and lost earning potential, if the medical malpractice resulted in permanent disabilities that prevent the patient from being able to work
At-home replacement services
Specific types of therapy
Emotional distress
Reduced life expectancy
Lost quality of life
Scarring, disfigurement, or physical limitations caused by the medical malpractice
Fortunately, when you work with an experienced medical malpractice attorney, these lawyers can help you determine which damages may apply to your legal claim and help you go after the money you need.
How Much Total Money Can You Recover for a Medical Malpractice Incident?
While you can recover certain damages to cover your financial losses and other bills, the amount of compensation you can receive will often depend on many factors, including:
The extent of your injuries
Whether the trauma resulted in a permanent disability
The types of medical treatments you will need
The ability to ever work again following the incident
The lost wages endured from not being able to work
The severity of your pain and suffering
The defendant's guilt
The credibility of the evidence obtained
The ability to take part in everyday activities you did before the incident
In general, the more severe the injuries you sustained following a medical malpractice incident, the larger the payout. However, to determine the compensation you should claim, reviewing the facts of your medical malpractice incident with an experienced medical malpractice attorney is helpful. They will review each factor, determine which may affect your case, and help you prepare the most convincing legal arguments to support your claim.
How Long Will It Take for a Medical Malpractice Case to Resolve?
Whether the malpractice case goes to trial or not, it can take the claim anywhere from a few weeks to years to resolve. However, it is usually challenging to determine precisely how long a medical malpractice claim will take to sort out.
The elements that can influence this timeline include:
The complexity of the medical condition and the treatments needed now and in the future
The types of legal issues involved
The number of liable parties
The type of evidence available to show what happened and who is at fault
The amount of time it will take to reach maximum medical improvement
Although working with an attorney cannot guarantee that you will resolve your issues in a certain amount of time, they can work with you to reach a successful resolution as quickly as possible.
Accepting a Settlement Offer From the Other Side
Although it may seem good if the other side, or the insurance company, offers you a settlement amount following a medical malpractice incident, understand that accepting this settlement may not be in your interest. These first settlements are often incredibly low and barely cover your current losses, let alone future expenses.
Worse yet, if you accept this amount, you cannot go back to the insurer or opposing party and ask for more money, even if you discover you do not have enough funds to cover your medical treatments.
Before you accept the first offer, you receive after your medical malpractice incident, consult with a knowledgeable medical malpractice attorney. These lawyers can determine if it is fair and meets your needs. If it is not, they can head back to the negotiating table and go after a reasonable amount.
Why Do Some Medical Malpractice Cases Head to Trial?
As you can see, obtaining the money you need following a medical malpractice incident can be difficult. One of the main reasons why medical malpractice cases go to trial is because the patient needs a more substantial settlement than the insurer will provide. However, if the defendant believes the legal case is without merit or frivolous, they may insist the case head to trial to clear their name without paying for what they think is a meritless settlement.
If the patient is looking for more compensation than the defendant offers, they may decide that a lawsuit is their best legal option to recover what is fair.
However, before you make this decision on your own, you have to understand that trial is usually high risk, which means that although the reward can be substantial, you can end up walking away with nothing. For these reasons, you should review your case with an experienced lawyer to determine if the risk of a trial is justified.
The Challenges of a Winning a Medical Malpractice Suit
As mentioned previously, bringing a successful medical malpractice suit is a demanding undertaking that requires detailed and relevant evidence and powerful legal arguments supporting your claim.
In addition, you will also have to show that the health care provider responsible for your trauma failed to treat you with the requisite standard of care. To prove this failure, you will need a consultation with a medical expert to determine what constitutes the standard of care in your case and whether they believe the at-fault health care provider violated this standard and harmed you.
Thankfully, when you work with a skilled medical malpractice attorney, you will not have to prepare this yourself or find the appropriate medical expert to testify on your behalf. Instead, your lawyer can take care of this complex legal work for you while you focus on the more important things, including your healing and recovery.
The Time Limitations Involved with a Medical Malpractice Lawsuit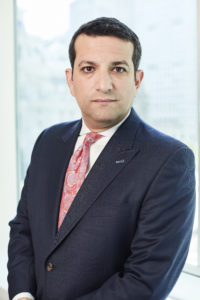 As you are going through the settlement negotiations following a medical malpractice incident, another element you will want to stay aware of is the time limitations involved. According to the statute of limitations, patients will only have a few years following a medical malpractice incident to bring a lawsuit, depending on the state where this incident occurred. If they do not file within this time, the court can bar them from using a lawsuit to pursue the compensation they need.
A lawyer can determine how much time you have to file your case, keep track of settlement negotiations to ensure you can still pursue legal action, and submit legal files and motions to the court before the statute of limitations runs out.
In addition, just because you may have years to file your case, it is wise not to wait to file. These cases often need significant research, and the longer you wait to file your claim, the higher the likelihood is of evidence no longer being accessible, memories of the incident fading, and witnesses no longer being able to testify on your behalf.
Work with an Experienced Medical Malpractice Attorney and Go After the Financial Recovery You Deserve
If you or a loved one suffered harm at the hands of a doctor you thought you could trust, you likely feel stressed and may struggle with what you should do next. Thankfully, with an experienced medical malpractice attorney fighting on your side, you will not have to take on this challenging legal battle by yourself.
Instead, when hired, an attorney can:
Determine if you have a valid medical malpractice claim and determine the legal options you can pursue.
Go over your questions and concerns regarding the incident and the legal proceedings involved with your malpractice claim.
Analyze the facts of the case, conduct a thorough investigation, and secure the evidence needed to show fault and the extent of your damages.
Take on the settlement negotiations and go after a fair settlement amount.
Head to trial if settlement negotiations break down and fight for your rights and maximum compensation.
If a medical malpractice incident impacted your life or the life of a family member, do not wait to get the legal help you need. Instead, contact an experienced medical malpractice attorney today for free case consultation and learn how these lawyers can help you recover the compensation you need.