I Was Hit by a Car While Walking: What Damages Am I Entitled To?
When a car hits you, you will suffer serious physical, personal, and financial damages. This is especially true if a car hit you while you were walking. As a pedestrian, you have no protection from to help lessen the crash's impact. When you suffer from such an accident, you're entitled to seek compensation for your damages, whether physical, mental, emotional, financial, or otherwise.
Of course, you may be confused and unsure of what to do next after a car hits you. It can be incredibly challenging to think through the potential legal ramifications of an accident, especially when you're trying to recover physically, pay your bills, and spend time with your loved ones. If you're struggling after being hit by a car and aren't sure where to go from here, a pedestrian car accident lawyer can help you take the next steps.
What Damages Am I Entitled to After a Pedestrian Accident?
Typically, a pedestrian accident leaves victims with severe injuries that must be addressed as quickly as possible. However, injuries are not the only damage you're likely to suffer when a car hits you.
After a car accident, you may incur:
Loss of income and wages.
Pain and suffering in general.
Loss of a normal life.
We'll break each of these categories down to help you understand more clearly what compensation you can expect to receive when it comes to pedestrian accident damages.
Medical Expenses
The latest data from the National Highway Traffic Safety Administration (NHTSA) reports that over 6,000 pedestrians in the United States died or suffered an injury in a motor vehicle accident over the last several years. If you had to visit the hospital and seek medical treatment after an accident after being hit by a car, you're not alone.
According to the Centers for Disease Control and Prevention (CDC), the average cost of treating a pedestrian for injuries in an accident can reach $99,647. If someone else injured you, you shouldn't have to pay so much to recover.
You can seek compensation for these damages, including:
Emergency room visits.
Surgeries or procedures.
Ongoing therapy or other treatments.
Medication prescriptions.
The purchase of medical equipment (e.g., crutches, a wheelchair, a prosthetic, etc.).
Loss of Income
In addition to seeking medical care, most injuries sustained in a pedestrian-to-vehicle accident will require you to take time off work to recover.
You can claim compensation for damages such as:
Work hours lost during your recovery.
Earning capacity lost because you can no longer work in the same capacity or position you held before the accident.
Lost future wages if you can no longer return to work or must accept a lower-paying job.
Pain and Suffering
Pain and suffering is a legal term that refers to the total emotional and physical discomfort and pain you endure after an accident. You can seek compensation for the pain you endure from your accident, the discomfort medications may cause you, emotional suffering due to a lessened ability to perform activities, humiliation because of scars or disfigurement, and other similar consequences.
Pain and suffering is a broad and rather vague category, which is why you should speak with a lawyer about the potential for seeking compensation for your pain and suffering. A pedestrian accident lawyer will know what damages count as pain and suffering versus damages that could be categorized in another area.
Loss of a Normal Life
The idea of a normal life is relative and ultimately dependent upon the individual. Overall, the idea is that when your injuries prevent you from living as you normally would have before your accident, you can seek compensation for that loss. For example, if you used to be an avid skier, but the car that hit you caused you a serious brain injury that prevents you from skiing with your family, your lawyer can help you count that damage as a monetary amount and seek compensation for it.
In addition, you can seek compensation for things like trauma and PTSD or the loss of loving relationships (for example, if the strain of dealing with your injury and recovery causes an irreparable rift in your marriage or another relationship). Again, you'll need a pedestrian accident lawyer to help you determine what damages count in this category and which do not.
How Do I Get Help After a Pedestrian Accident?
After the initial accident, you may need a lot of help. You don't need to fight through your recovery on your own. Without the proper help from physicians, lawyers, and insurance companies, you may suffer more than if you had the proper support.
After a pedestrian accident, always:
Seek medical attention. Even if you somehow don't feel injured after your accident, it's possible even probable that you have an injury that is underlying and may not manifest until later. Seek medical attention right away, and get started on the road to recovery immediately.
Call a lawyer. As soon as you receive medical care, call a lawyer to help you with the legalities of pursuing compensation. Speak with a lawyer as soon as possible to prevent missing deadlines and being unable to file a claim against the party responsible for your accident. In most states, you only have two years to bring a claim.
Keep records. You may feel overwhelmed by the amount of paperwork you receive after an accident. However, whenever you receive medical records, medical bills, documentation of lost work or wages, receipts for other costs, etc., keep each document. It will be easiest if you fill up a file with every bit of paper you receive and then give it to your lawyer so they can use it in calculating the settlement you deserve.
Once you find a lawyer to work with, they can help you with the rest. A pedestrian accident lawyer will work with you to gather medical records, the police report, witness statements from those who saw your accident, and any other relevant information and evidence. With that evidence in hand, they can build a claim for you and help you manage negotiations with the at-fault party and their insurance company for the appropriate settlement amount.
How Much Will a Pedestrian Accident Settlement Be?
There is no one answer for how much a pedestrian accident settlement will be. If you were hit by a car while walking, you would likely have serious injuries. Still, the exact amount these injuries and other losses are worth will depend greatly on the circumstances of your accident. Since there's no way to pin down how much a settlement will be, your best bet is to speak with a lawyer who has handled pedestrian accidents before.
A pedestrian accident settlement can be tens of thousands if not hundreds of thousands of dollars. Some are much higher if your losses are especially significant or someone died in the accident. A pedestrian accident lawyer can help you take into account all of the damages, from medical to personal to financial, and calculate an amount for your settlement.
In general, a lawyer can provide you with two numbers: the lowest amount of a settlement you should accept and the highest they think you might get. Your lawyer can use these two numbers when helping you negotiate with the at-fault driver's insurance company for the settlement they owe you.
How Does a Pedestrian Injury Settlement Process Work?
The process of settling an accident claim can take a long time.
Here's a basic outline of how this process can go.
You'll contact a lawyer for a free case evaluation. Usually, this takes place over the phone. After the initial evaluation, if the lawyer believes you have a case they will probably want to meet to go over more details and sign a retainer in person.
Your lawyer can gather evidence through medical records, medical bills, witness statements, photos or video footage from the accident scene, a police report, documentation of lost work and wages, and anything else they feel is relevant.
Your lawyer can write a complaint to the at-fault party and their representatives (usually, their insurance company and, if they have one, their lawyer).
You'll receive a response from the at-fault party (also known as the defendant) either denying your complaint or making a settlement offer.
Your lawyer and the defendant's lawyer may want to gather more evidence from documents, interrogatories (written questionnaires for involved parties), and depositions (verbal questioning of involved parties).
You and the defendant's insurance company may enter into negotiations for an appropriate settlement amount that satisfies both parties.
Your claim can go to court if not settled through negotiations.
The judge and jury will hear your complaint and evidence from both sides.
The judge and jury will hand down a verdict.
Your lawyer can help you receive the settlement check you earned in the verdict. They can distribute the funds to pay off outstanding debts (including the percentage you agreed to give them as payment for their services) and give you the remainder to use as you see fit to aid in your healing.
In general, such claims take a few months to settle. However, if they go to court, many take up to a year or more to resolve. That's why only about 4 to 5 percent of civil claims ever make it to court.
If a car hit you while you were walking and you want to settle your claim without having to go to court, find a good lawyer who can properly collect and use the evidence available.
How a Lawyer Can Help You Get Damages After a Car Hit You?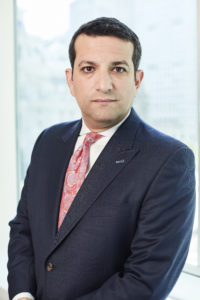 Most of the time, pedestrians are not doing anything wrong when they get hit by cars. Any out-of-control or careless driver can run into you no matter how careful you are. It's only fair that if you did nothing wrong, you shouldn't have to pay for the losses that resulted from the accident.
This is why hiring a pedestrian accident lawyer is so important. You need to focus your energy on healing from what are probably severe injuries. You also need to spend time with your loved ones as you pursue that healing. This is no time to fight with the stress of a legal claim all on your own.
Call a lawyer who can:
Collect the evidence you need for a successful claim.
Determine the appropriate settlement amount to ask for.
Negotiate with the insurance company when they don't want to give you what you deserve.
Meet all legal deadlines.
Ensure you get the money you deserve to pay off your accident-related debts.
An experienced personal injury lawyer in Philadelphia will act with compassion and tenacity to ensure you win as much money as possible from your settlement. If you were hit by a car and need help pursuing justice and getting back on your feet, don't hesitate to contact a lawyer for help getting started.
Get A Free Consultation Today!