How Much Does It Cost to Sue A Hospital
When you suffer medical malpractice injuries due to the negligence of a hospital provider, you may deserve compensation for those injuries. However, the hospital may not offer the compensation you reasonably deserve on its own, and you may find yourself struggling to get the hospital to acknowledge the full extent of your injuries and provide the compensation you expect for those damages. Filing a legal claim may sound like an expensive process that may not ultimately resolve in your favor.
So how much does it cost to sue a hospital? Find out all the factors below from our experienced medical malpractice attorneys.
Hospital Injury Claim Guide
Working With a Lawyer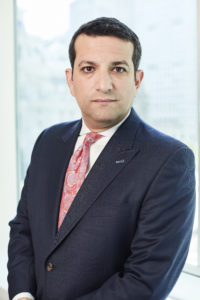 Most often, the cost of hiring a lawyer to help deal with your medical malpractice claim will serve as the greatest expense you face as you deal with your medical malpractice claim. If you have worked with a lawyer in the past, you may know that legal services can quickly prove incredibly expensive. However, medical malpractice lawyers aim to make it as easy and accessible as possible to navigate your injury claim and get the compensation you deserve for your injuries without breaking the bank.
Start with a Free Consultation
Most personal injury lawyers who deal with medical malpractice will start with a free consultation.
During the free consultation, you may get a better feel for:
The cost of the lawyer's services. During the free consultation, ask the lawyer to clearly lay out what the firm will charge for any legal services related to your claim. The lawyer should outline any charges you might face in their agreement terms.
Whether you have grounds for a medical malpractice claim. The lawyer will start by going over the conditions that led to medical malpractice in the hospital and what damages you sustained because of the care provider's negligence. With that information, they can advise on the options for moving forward with your case.
The compensation you may expect for the damages you sustained because of the hospital's negligence. The actual damages you sustained, including your injuries, the associated medical costs, and any additional costs that went along with your injuries, will serve as the foundation of your medical malpractice claim.
Your claim and right to compensation. An experienced medical malpractice attorney can help provide essential answers to those early questions that may help shape your decisions about your medical malpractice claim moving forward.
Starting with a free consultation can help you get a better feel for how your claim will likely progress and even whether you may want to work with a specific lawyer as you manage your claim. That free consultation does not come with any obligation: if you decide not to move forward with that claim or to use that specific lawyer to handle the claim, you can walk away without worry.
Contingency Fee Claims
In most cases, when a lawyer decides to accept a medical malpractice claim, the lawyer will accept that case on a contingency fee basis.
Other types of lawyers, including business lawyers, family lawyers, and criminal lawyers, will generally charge an hourly rate for their services. When you work with a personal injury lawyer, on the other hand, that lawyer will generally accept a percentage of your settlement or court award as compensation for the legal services you receive.
A contingency fee claim can make legal services affordable, even for victims of severe medical malpractice who might not have the funds to pay upfront. Generally, if the law firm cannot win you compensation for your injuries, you will owe nothing outside of any nominal fees that the lawyer should lay out ahead of time. Your payment will not come due until you receive the settlement for your injuries.
So how do you pay a lawyer? When your lawyer takes your claim on a contingency fee basis, your settlement or court award check will generally go straight to the law firm rather than to you. The lawyer will take out the firm's percentage of your claim and pay any liens on the money, including liens related to any medical costs you may have faced because of your treatment needs.
Is It Worth It to File a Medical Malpractice Claim?
Filing a medical malpractice claim, even if the law firm accepts your claim on a contingency fee basis, may sound like an expensive and complicated proposition. You may find yourself wondering whether it will prove worth it to file a medical malpractice claim.
However, even after you pay your legal fees, you will generally have substantial funds left over to help you pay the bills associated with your injuries or increased need for treatment.
Cover the Cost of Rising Medical Treatment
Medical malpractice in a hospital setting can require a substantial increase in your medical treatments. Suppose, for example, the hospital fails to properly diagnose a broken bone, leaving you with inadequate treatment options.
As you continue to use that damaged limb normally, you may cause increased damage to it. As a result, you may need surgery to repair that broken bone. Then, you may need extensive physical therapy to help you rebuild strength and function in the limb. The longer it takes to receive treatment, the more treatment you may need to get as close to normal as possible.
More serious conditions can lead to even more extensive medical needs. If your doctor failed to issue a cancer diagnosis, you might need significantly longer treatment since your cancer had more time to spread. If a never event (severe and preventable error) occurred during surgery, you might have decreased mobility and strength and ongoing medical treatment that impacts you long after the medical malpractice event.
Pay for Needed Assistive Devices
Following medical malpractice, you will often find yourself needing substantial assistance to go about your daily life. Not only can serious injuries mean that you require mobility devices, but you may also need help to get around your home.
Stairlifts, widened doorways, ramps, and kitchen and bathroom modifications can make it easier for you to get around, but those renovations can prove incredibly expensive. Without the funds from a medical malpractice claim, you might struggle to pay for your ongoing medical needs.
Cover Your Ongoing Bills
In many cases, medical malpractice can make it difficult, if not impossible, for you to handle your usual work tasks and needs. You may end up out of work for a long time while you recover from the damages caused by the hospital's negligence.
In the meantime, your regular bills may continue to mount.
In many cases, if you cannot get back to work, you may miss out on the income you usually receive. You may struggle to get the funds you need to pay rent, mortgage, utility payments, or groceries. A medical malpractice claim can help you with the funds you need to cover your bills while you recover from the hospital's negligent actions.
Rebuild Your Life
Substantial injuries from medical malpractice may mean immense changes in many areas of your life. You may lose the ability to work in your preferred field, depending on the extent of the damage. Your injuries may prevent you from enjoying the hobbies that once filled your life.
In many cases, those losses can further exacerbate your emotional distress and leave you struggling to figure out what to do next. While your medical malpractice claim may not restore your lost health, it can provide much-needed funds to help you rebuild your life and decide what to do next.
Is It Worth It to Hire a Lawyer to Deal with a Medical Malpractice Claim?
In many cases, you may have the right to file a medical malpractice claim on your own. However, that does not necessarily mean that you should. Trying to handle a medical malpractice claim alone may leave you without the support you need to manage your ongoing medical needs.
Increase the Compensation You Recover
In many cases, clients who work with a lawyer on their medical malpractice claims discover that they can recover more than those who try to handle their claims on their own, even after they consider the cost of legal services.
By working with an attorney, you may notice that the hospital is much more likely to take your claim seriously and pay out the compensation you deserve. In addition, the law firm may help lay out all the damages you sustained due to the medical malpractice, making it easier for you to determine how much compensation you should expect for your medical malpractice claim.
Build Your Case More Effectively
Often, a lawyer will have an easier time putting together a medical malpractice claim than you might on your own. A law firm can more easily access the information you need to build your claim. A lawyer may have access to expert witnesses who can testify about the negligent treatment you have received from the hospital.
To support a medical malpractice claim, you will need that expert witness to lay out the proper standard of care, what care the hospital failed to provide, or what negligence the hospital committed. Many medical malpractice lawyers already have access to a team of expert witnesses.
Decrease Stress and Streamline Your Claim
Medical malpractice claims can prove incredibly complicated. You may find yourself dealing with multiple challenges along the way, from the need to present your claim to a review board to the challenges the hospital may throw at you as you navigate your claim. Unfortunately, some patients find that those challenges represent serious roadblocks that can make it difficult to get the full compensation they deserve for their injuries.
On the other hand, patients who choose to work with a lawyer often find that they have an easier time getting the compensation they deserve for injuries related to medical malpractice. A lawyer can help guide them through the process more effectively, providing vital insights into navigating the claim process and maximizing their compensation.
Working with a lawyer can, for many patients, substantially decrease overall stress while dealing with a medical malpractice claim. Instead of worrying about every element of your claim, you can turn the claim over to a lawyer who can deal with the hospital's insurance company, collect the evidence you need, and ensure everything goes smoothly.
As a result, you can focus on your recovery, which may help you improve more quickly than anticipated. High-stress levels can interfere with your overall health and wellness and make it difficult to recover from injuries.
Do You Need a Medical Malpractice Lawyer?
Can you file a medical malpractice claim without a lawyer? NO, If you suffered injuries due to a hospital's negligence, working with a medical malpractice lawyer can offer many effective insights into the claim process and help you secure the compensation you deserve. Contact a medical malpractice lawyer as soon as possible to receive the quality legal representation you need and deserve as you navigate your claim.