How Our Lawyers Handle a Travelers Injury Claim?
If a Travelers Insurance policy covers injuries you recently suffered, you should expect prompt, full payment for your medical expenses and other financial needs. After all, that's the purpose of insurance, whether you purchased it or someone else bought it to cover their liability to you.
Unfortunately, a valid claim doesn't always make it easy to obtain compensation from Travelers or any other insurer.
At The Levin Firm, we have extensive experience handling claims under policies issued by Travelers Insurance. Here's an overview of how our team can pursue a claim to ensure our client receives every penny Travelers Insurance (and anyone else) owes them. A personal injury lawyer can provide you more legal guidance.
We Analyze the Travelers Insurance Policy at Issue
The starting point for many Travelers injury claims is to understand the scope of coverage our client has to work with. Whether the policy is one our client purchased or covers someone else's potential liability to our client, we examine its terms to determine precisely what acts or omissions it insures against and the amount our client could receive under it.
These parameters set the baseline for our client's potential Travelers Insurance claim, so we must have a clear picture of them before we begin constructing a case.
At The Levin Firm, our job often involves interpreting the dense, specialized terminology of insurance policies to determine how to present a covered claim in a manner that convinces the insurer to accept it and promptly pay. Every insurance company uses unique and specific terms in its policies which can affect our choices about developing the evidence and arguments supporting a claim.
We Investigate the Cause of Your Injury
With the guideposts of the applicable Travelers Insurance policy in mind, we next turn to figure out what happened. In evaluating any claim we submit for a client, Travelers will want to know the specific cause of our client's injury and why we believe it's covered under a policy the company issued. Our team has the resources and experience to dig into the evidence to identify those causes and how they trigger Travelers Insurance coverage.
The steps we take to investigate a Travelers injury claim can vary, depending on the circumstances. But no matter what's required, we're up to the task.
We can, for example:
Interview our client to gain a deep understanding of what they remember about the events leading up to the injury.
Find and interview other witnesses who saw how our client got injured or know other facts that could point to the cause.
Locate and preserve video evidence such as footage that captured the moment of our client's injury or the events preceding it.
Review official accounts of the incident such as police crash reports or regulatory investigations.
Examine the scene of the incident to discover any telltale signs or information that could point in the direction of its cause.
Research past complaints or claims against the parties involved in the incident to discern a pattern of behavior or consistently dangerous practice.
Employ experts to analyze technical or forensic evidence that can shed light on how an injury happened and who should be held accountable for it.
These are just some examples to illustrate how the team at The Levin Firm might handle a Travelers injury claim investigation. Every case we handle differs and we approach every inquiry with fresh eyes and open minds.
We Evaluate Your Losses
In preparing a Travelers injury claim, it's also critical to have a thorough understanding of the losses you've suffered. You may have the right to seek compensation from Travelers Insurance or its policyholder for various physical, emotional, and financial injuries.
Our team at The Levin Firm reviews the evidence to identify every economic and non-economic impact an injury has had on your life, ensuring that any claim we submit to Travelers or make in court seeks maximum monetary damages.
Every case we handle differs.
But in assessing your losses, we may evaluate the following categories of damages for which you could seek compensation:
Medical expenses related to treating your injury and meeting your expected future health needs;
Non-medical costs added to your life by your injury, like the expense of modifying your living space to accommodate a disability or hiring someone to help with everyday tasks.
Lost earnings and benefits due to missing work because of your injury.
Future loss of income and opportunities because your injury has left you temporarily or permanently disabled.
Your physical pain and discomfort from the injury or your treatments.
Emotional struggles you've faced because of the injury, such as anxiety, depression, or PTSD.
The reduction in your overall quality of life due to the injury.
We can calculate some of these losses by adding up your past expenses and financial losses and estimating their future impact. Others, like pain and suffering, require a subjective assessment of how an injury has changed your life for the worse. As experienced personal injury lawyers, we know how to size up your claim and collect evidence to support the amount we request from Travelers and others as compensation.
We Decide How to Present Your Claim
Once we have investigated and evaluated your circumstances, our next order of business is to decide how to present your claim to maximize your chances of prompt, complete payment from Travelers or someone else.
The strategy we recommend can depend on the Travelers Insurance policy, the volume of evidence we've collected to support your claim, and your priorities.
We discuss several options below.
We May Submit a First-Party Claim to Travelers
If you purchased the Travelers Insurance policy covering your losses, we may recommend submitting a claim directly to the company for payment. A request for coverage under a policy you purchased is called a first-party claim.
The Levin Firm can prepare all the paperwork necessary to transmit a first-party claim to Travelers, ensuring it meets all the criteria to demonstrate coverage under the policy. We can also follow up with Travelers to ensure prompt and fair processing of the claim and to respond to any requests for additional support for your request.
If all goes to plan, Travelers should pay your claim on time and in full. If it doesn't, our team can also take steps to appeal an adverse decision or hold Travelers accountable in court.
We May Send a Written Demand to the At-Fault Party
If a party at fault for your injury purchased the Travelers Insurance policy covering your losses, we might have several options for how to proceed. One is to send the at-fault party or that party's lawyer a written demand for payment, also called a demand letter.
A written demand summarizes the facts of your injury, explains why the at-fault party has liability, and requests payment from that party. It puts the at-fault party on notice of your claim and gives them something to forward to the Travelers for liability coverage.
Sometimes, the at-fault party and Travelers will react to a written demand by immediately initiating settlement discussions. At a minimum, a written demand usually prompts the at-fault party to respond by outlining where they stand on liability for your losses and whether their Travelers liability policy covers the claim. Information in the at-fault party's response can help us decide the most efficient way to proceed.
We May Submit a Third-Party Claim to Travelers
In some cases, we may see the opportunity to resolve your claim promptly by submitting a payment request directly to Travelers under the at-fault party's liability policy. This is known as a third-party insurance claim. It can be effective when the at-fault party agrees they're liable for your injuries and are willing to cooperate in asking Travelers to pay your losses.
A third-party claim can significantly streamline the process of getting compensation for an injury, but it often requires overwhelming evidence supporting your claim. That's why we conduct as thorough an investigation as possible. By gathering substantial evidence to support your Travelers injury claim early in a case, we may avoid the need to go to court to obtain money for you.
We May File a Lawsuit Against the At-Fault Party
Our analysis of your situation could also lead us to conclude that the best way to pursue compensation from Travelers for your injury is to sue their policyholder the at-fault party in court. A lawsuit for damages can be necessary when the at-fault party or Travelers Insurance contest liability and refuse to pay your claim voluntarily.
Suing can also be a smart strategy when additional investigation would strengthen your claim. In a lawsuit, we can take advantage of a process called discovery that entitles us to obtain information from the at-fault party and others about your injury. The legal tools discovery gives us can help us develop your case and improve your chances of obtaining fair compensation from Travelers.
We Negotiate With Travelers Insurance
No matter which avenue we choose for presenting a Travelers injury claim, it always eventually leads to settlement negotiations. Most injury claims settle out of court. In the typical settlement, an insurance company like Travelers pays the at-fault party's liability to the injured party. In return, the injured party releases Travelers and its policyholder from further liability and drops any pending lawsuits against them.
At The Levin Firm, our lawyers routinely negotiate injury claim settlements with insurance companies like Travelers, and we handle all aspects of settlement negotiations in a Travelers injury claim. We have a detailed understanding of settlement discussions when to hold them, how to approach them, and what positions we can take to turn them in our favor. We also have extensive knowledge of how to structure a settlement to serve our client's needs.
If Travelers offers a settlement, we take it to our client and give our advice about whether to accept or reject it. But our client always gets the final word on settlement. We cannot agree to settle a case without our client's permission.
We Can Advocate for You in Court
As discussed, most Travelers injury claims settle out of court. But some don't. Sometimes our client and Travelers fail to reach agreement on an appropriate settlement. In those cases, the team at The Levin Firm may instead pursue our client's claim against the at-fault party and Travelers in court.
We're a group of experienced trial lawyers, prepared for any challenge in a courtroom. We've won injury cases by convincing judges to rule in our favor and securing awards from juries. Our team has the experience and resources to go toe to toe with large insurance companies like Travelers in court, no matter how complex or contentious the proceedings get.
We Make Sure You Get Your Money
Our work doesn't end in a Travelers injury claim until our client gets their money. After securing a settlement, court judgment, or jury award, we stay focused on making sure the at-fault party and Travelers fulfill their obligations. We promptly address any hiccups and take all necessary steps to ensure funds get into your hands as soon as possible, so that you can pay your bills and get on with your life.
Contact The Levin Firm Today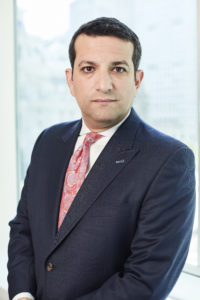 In an ideal world, obtaining the money you deserve for your injury from a large insurer like Travelers Insurance would be quick and easy. But that's not the world we live in. Often, it takes significant work to convince insurance companies like Travelers that they should pay. And sometimes, insurers resist covering your expenses, even though you have a valid claim.
If you recently suffered an injury because of someone else's wrongdoing and a Travelers Insurance policy may cover your losses, don't wait to seek the help of an experienced injury claim lawyer. At The Levin Firm, we have years of experience securing payment for claims from large insurers. To learn about your rights and how we can help, contact our personal injury law firm in Philadelphia today for your free case evaluation.
Get A Free Consultation Today!