​How Do I Get a Roundup Lawyer?
To get a Roundup lawyer, you need to find a reliable personal injury attorney in your area who has experience with Roundup lawsuits.
Since 2016, the number of Roundup claims have been steadily increasing. Many people who developed cancer after using this popular herbicide file lawsuits against the manufacturer.
Bayer, a German pharmaceutical and biotech giant that acquired Roundup manufacturer Monsanto in 2018, inherited all the legal issues associated with the product's side effects.
Let's take a closer look at Roundup cases and why they are nearly impossible to win without a roundup claim attorney.
Round Up Lawsuit Guide
What is Roundup?
Roundup is a brand name under which, in 1974, an agrochemical company Monsanto released a product that contains glyphosate. Glyphosate is a popular herbicide that can kill weeds and improve crop volume.
Farmers and gardeners worldwide have been using Roundup for decades without worrying about the consequences. Several studies have been done over the years to show that Roundup is safe.
For example, the United States Environmental Protection Agency (EPA) still assures that glyphosate doesn't pose a danger to human health when used properly.
Meanwhile, a recent study demonstrated that people who use Roundup regularly have a higher risk of developing some cancers. The most common one is non-Hodgkin's lymphoma (NHL). With Roundup use, the risk of developing it can increase by over 40 percent.
Roundup Today
Interestingly enough, Roundup is still available for purchase. Since the EPA calls it safe for human use, people all over the United States are buying it. However, in 2023, Bayer plans to stop selling Roundup for residential purposes to avoid mounting lawsuits.
Instead of removing Roundup from the residential market altogether, the company will replace glyphosate with safer ingredients. Meanwhile, professional and agricultural markets will continue to access glyphosate-based products.
Roundup Lawsuits
Several years ago, the International Agency for Research on Cancer confirmed that glyphosate is "probably carcinogenic." This initiated a huge wave of lawsuits. People who have been using Roundup for years and developed cancer wanted to recover damages.
Since then, Bayer/Monsanto paid over $10 billion in compensation. The biggest payout to date is $86.7 million.
Recently, Alva and Alberta Pilliod sued Bayer for $55 million. Both of them developed NHL after using Roundup for over three decades. The court decided to award an extra $2 billion in punitive damages. However, Bayer's lawyers filed several appeals and eventually reduced the number to $86.7 million.
People who discover glyphosate-related cancers continue filing lawsuits. Bayer is likely to be facing hundreds of thousands of them soon.
The Statute of Limitations
While the statute of limitations for personal injury cases varies from state to state, the clock usually begins ticking when the plaintiff discovers or should have reasonably discovered the consequences of Roundup use.
In most cases, the statute comes into force when a person learns about the diagnosis or its connection to Roundup. Some cancers, including non-Hodgkin's lymphoma, can take up to 10 years to develop. That's why lawsuits are likely to continue.
Recently, Bayer filed an appeal to dismiss all Roundup lawsuits, which the Supreme Court denied.
If you suspect your cancer may be related to Roundup use, it's important to file a lawsuit as soon as possible. Many factors can affect the course of these cases. There is always a chance of a court ruling in favor of Bayer and dismissing lawsuits.
How to Get a Roundup Lawyer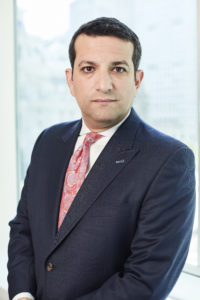 Dealing with a Roundup lawsuit without an attorney is complicated and often ineffective. To get a product liability lawyer, you need to find a law firm that has experience with personal injury lawsuits. Things to consider when choosing a Roundup attorney include:
Experience and History
A Roundup attorney should have experience with personal injury cases against large companies. Trustworthy law firms readily share their experience with cases similar to yours during the first consultation.
An attorney you choose doesn't necessarily need to have experience with Roundup lawsuits. They know how to approach such claims if they've been handling personal injury cases for many years. Roundup cases are something every reliable personal injury lawyer is familiar with.
Availability and Accessibility
If you get cancer treatment, you may not have time to visit the attorney's office frequently.
The Roundup lawyer you choose should be available to travel to your location (home or hospital) when necessary. They should also be able to arrange video calls whenever personal presence is impossible.
The law firm shouldn't be overwhelmed with cases. Winning your Roundup lawsuit requires a team of legal professionals to be available to give your claim substantial attention.
Location
When choosing a Roundup lawyer, it's essential to consider a local firm. Local personal injury attorneys don't just have a perfect understanding of local laws. They have experience with local courts and judges. This can play a major role if the case proceeds to trial.
Reviews and Testimonials
While the list of the law firm's victories can speak for itself, it's essential to find out what other clients have to say about these attorneys.
Take the time to search for online reviews and testimonials. They can give you a good idea of whether an attorney is a good match for your personal needs.
Court Experience
Most personal injury cases, including Roundup lawsuits, settle out of court. Bayer/Monsanto may be willing to offer a settlement instead of dealing with a drawn-out lawsuit. However, the court awarded the largest payouts in Roundup cases so far.
If you didn't achieve a fair settlement from Bayer, you would need an attorney who can take your case to trial.
Free Case Evaluation
You don't need to pay for an attorney's consultation if you aren't sure you have a case. The best personal injury attorneys readily arrange free case evaluations. If you can't come to their office due to your medical condition or other issues, it's possible to arrange a video conference.
Roundup cases are rarely straightforward. You would need to provide sufficient evidence of continuous Roundup use. Then you would have to prove your right to significant damages.
An experienced Roundup lawyer takes you through the process and helps you get the money you deserve.
Proving Roundup Exposure and Consequences
To receive compensation in a Roundup lawsuit, you need to prove two things:
Roundup exposure
Roundup consequences
To demonstrate both, you would need to gather extensive evidence. A personal injury attorney can consult you about the type of evidence that can work in this lawsuit and help you collect the missing pieces.
Roundup Exposure
According to the U.S. Geological Survey, in 2016, Americans used almost 290 million pounds of Roundup. This is a considerable exposure.
To prove that you've been using Roundup, you would need to provide such evidence as:
Receipts
Invoices
Empty bottles
Witness testimony (e.g., a neighbor saw you using Roundup)
Videos and photos
Even if you didn't touch the herbicide, you might have still been exposed. You can ingest or inhale glyphosate simply by being around it, and exposure through touching treated plants is also possible.
If you are working with a Roundup attorney, you can get valuable advice about what type of evidence to collect and how to do it. Even if you don't have receipts or invoices, it's still possible to prove that you faced exposure and deserve compensation.
Roundup Consequences
The primary evidence that can help you win a Roundup lawsuit is an official diagnosis from your oncologist. In addition to the diagnosis, you can collect all the information about the treatment you've received.
If a doctor just diagnosed you with cancer, don't worry. A diagnosis is enough to commence legal action. If you were diagnosed with NHL many years ago, you could still file a lawsuit against Bayer.
Additional evidence that can help you recover damages includes:
Medical bills
Chemotherapy reports
At-home assistance bills
Financial reports
W-2 forms
You may also need to hire expert witnesses who can testify to the extent of your current and future damages. They can also confirm that you sustained significant non-economic damages.
Types of Damages in a Roundup Case
Roundup cases are personal injury cases. That's why you can try to recover several types of damages.
Economic Damages
Any expenses related to your diagnosis are economic damages. You can try to recover all medical expenses and lost wages. If your condition keeps you from working as much as you did before it developed, you can recover wages that you would have earned in the future.
Even if you haven't faced any expenses yet, expert witness testimony can help the judge understand how much money you will need to cover them in the future.
Non-Economic Damages
Non-economic damages in a Roundup lawsuit can be sizable. Bayer can compensate you for the emotional and physical suffering you face due to Roundup exposure.
Such damages can include:
Emotional anguish
Loss of quality of life
Disability
Loss of consortium
A cancer diagnosis always takes a serious toll on a person's life. Cancer that could have been prevented can lead to even more suffering. That's why the court will likely award sizable non-economic damages to Roundup exposure victims.
Punitive Damages
Roundup lawsuits commonly result in punitive damages. An attorney can maximize your chances of receiving these damages.
Wrongful Death Damages
You can seek wrongful death damages if your loved one died from a Roundup-related medical condition.
They can include:
Loss of inheritance
Loss of emotional support
Loss of financial support
Emotional anguish
A Roundup attorney can help you collect the necessary evidence and file a lawsuit. Remember that each state has laws about which parties can file wrongful death lawsuits. In most cases, only the immediate family can do it.
Why You Need a Roundup Attorney
While hundreds of thousands of people file Roundup lawsuits, not all cases end in payouts. Bayer is a huge company that doesn't want to keep paying huge settlements. It's constantly looking for ways to avoid making payments.
Bayer has a large team of experienced attorneys who work hard to minimize the number and amounts of payouts. Each victim of Roundup exposure has to face a sizable team of legal professionals with extensive experience.
If you do it without a Roundup attorney on your side, your chances of winning the case are extremely low. That's why getting legal assistance before filing a claim is important.
A personal injury attorney that has experience with Roundup lawsuits can:
Evaluate your case and tell you if you have a chance to win it.
Help collect the necessary evidence and evaluate its quality.
File all documents and claims on time.
Provide valuable advice to help you avoid mistakes or unnecessary expenses.
Argue your case in court and leverage precedents to achieve higher payouts.
Negotiate with Bayer attorneys to achieve a reasonable settlement.
If you are fighting cancer or grieving the loss of a loved one, legal action can be taxing. A Roundup attorney takes care of all legal issues, allowing you to focus on maintaining and improving your quality of life.
The support you get from personal injury attorneys throughout the Roundup case can play a major role in getting a sizable payout to cover your damages.
Winning Your Roundup Case
If you believe that Roundup use caused your medical condition, it's important to fight for the money you deserve. Even though you aren't obligated to hire an attorney, going against Bayer without one is rarely a sound decision.
Consider finding a reliable and experienced personal injury lawyer in your area who can help you achieve the justice you deserve.