Fort Lauderdale Dangerous Pharmaceuticals Attorney
Prescription drugs can be incredibly effective, relieving our pain and prolonging our lives. Unfortunately, they also have the potential to be extremely dangerous, even deadly, if not made and administered properly. Medication errors are shockingly common.
Prescription drugs pass through many hands before the patient receives them. Sometimes a doctor or other medical professional makes a mistake. Other times, a pharmacist makes a mistake in filling or dispensing the prescription. Errors happen at retail chain drug stores and prescription mail-order companies.
We take drugs at the recommendation of our physicians, entrusting our health and well-being to pharmaceutical companies and their products. Unfortunately, pharmaceutical errors or dangerous drugs are a common problem. That means that instead of drugs improving our quality of life, they may actually cause serious injury or even wrongful death.
If you were harmed by a dangerous medication or pharmaceutical error, you need a Fort Lauderdale pharmaceutical lawyer to fight for your rights.
The Levin Firm Stands up for People Like You
The legal team at The Levin Firm has experience representing individuals who have sustained injuries from dangerous pharmaceuticals. Our attorneys understand personal injury law, and we know how to build strong legal cases that seek maximum compensation. Pharmaceutical cases are often complex and may involve powerful at-fault parties that employ legal defense teams that work to reduce or deny personal injury claims.
At The Levin Firm, we aren't afraid to go up against large pharmaceutical companies and their insurance companies, and we have a track record of success. We invite you to review our client testimonials to get an idea of our top-notch legal services.
The Levin Firm has offices conveniently located in Fort Lauderdale. We combine the resources of a large, national firm with the client-centered services of a small, boutique practice, so you get the best of both worlds when you retain us. We offer free consultations to prospective clients, during which they can ask questions, explain their situation, and figure out their legal options. If you sustained injuries from dangerous pharmaceuticals, contact our Fort Lauderdale office today.
We Have Recovered Millions of Dollars for Injured Clients
If you sustained serious injuries or illness from dangerous pharmaceuticals, consult an experienced attorney at the Levin Firm to determine your eligibility to pursue compensation for the full cost of your injuries. Pharmaceutical cases are complex, and it often proves difficult to determine liability and assess damages in these types of cases.
That's why you should retain an attorney to handle your case.
We have experience settling and litigating dangerous pharmaceutical claims, and we can help determine the value of your case and your eligibility to pursue compensation. We have a network of experts that know the law and have a track record of success in holding at-fault parties liable for the damage that they cause.
Let the legal team at The Levin Firm handle the legal complexities of your claim while you focus on your physical and mental recovery. We understand that you're likely worried about the financial consequences associated with serious injuries and illness, which is why we offer free consultations to prospective clients, during which they can explain their situation, ask questions, and evaluate all of their legal options.
Over the years, we've helped hundreds of people like you, resulting in the recovery of millions of dollars for our clients.
Contact us today for your free, no obligations consultation with a member of our legal team to see how we can help you.
What is a pharmaceutical injury?
Taking medication means altering the balance of chemicals in our bodies. To do so safely, the doctor, the patient, and the pharmacist should fully understand the risks and benefits of the medication.
Pharmaceutical injuries may be physical, psychological, or emotional. Over-the-counter medications or prescription drugs may cause the injury. Pharmaceutical injuries occur when a patient takes a defective drug, receives improper dosage directions, or the doctor prescribes the wrong drug. Errors that may at first appear minor have the potential to have devastating consequences. A National Institutes of Health study found that medication errors harm around 1.5 million people every year.
Medication injuries can occur in various ways, including:
Drugs with manufacturing defects. Drugs may become corrupted during production, in the laboratory, pharmacy, or even while it was shipped.
Pharmaceutical drugs with hazardous side effects. Even a properly manufactured medication can have side effects that carry a certain risk for injury. In some cases, drug companies try to avoid putting serious side effects on a drug's label or instructions because they are afraid people will not use it. If there are serious or concerning side effects, the doctors and patients may seek a medication with the same benefits but less risk, so failure to warn has a financial incentive. In some cases, the drug has been on the market for a long time before the discovery of the side effect.
Pharmaceutical drugs that are improperly marketed. The instructions, recommendations, or warnings on medication are incredibly important. Physicians and patients rely upon this information when making important health decisions. Incorrect or insufficient information can lead to injuries such as an overdose or devastating side effects.
Prescription errors. The Food and Drug Administration (FDA) reviews medication error reports from drug manufacturers and MedWatch. According to the FDA, 41 percent of fatal medication errors were the result of incorrect dosage of a drug. Prescribing the wrong drug or using an improper type of administration caused 16 percent of medication errors.
What are some common dangerous drugs on the market?
As more pharmaceutical companies attempt to devise miracle drugs to address even the most minute of health problems, the prevalence of dangerous drugs and pharmaceutical injuries increases. Opioids, such as codeine, morphine, oxycodone, hydrocodone, fentanyl, Vicodin, and others, are prescribed most often as pain relievers. These types of drugs can be very effective when used on a short-term basis to treat severe pain, but they are also highly addictive and can lead to dependence and abuse very easily.
Common dangerous drugs include:
OxyContin. This painkiller is very addictive and subject to abuse.
Vioxx. At first, this drug was highly recommended for those suffering from diabetes, but studies showed that it increases the risk of cardiovascular complications.
Paxil. Doctors used this medication to treat depression and obsessive-compulsive disorder, but research revealed that it caused a spike in child suicide rates.
Baycol was supposed to lower cholesterol and reduce the risk of heart attacks. It caused the deaths of almost 100 people before the FDA recalled it from the market.
Ambien is a sedative that is commonly prescribed to treat insomnia. It also had dangerous side effects, such as slowed breathing and sleepwalking.
Hormonal birth control. Women who take certain birth control pills have a higher risk of developing blood clots, such as pulmonary embolism and deep vein thrombosis.
Selective serotonin reuptake inhibitors (SSRIs) treat a wide variety of psychological disorders, including depression, anxiety, bipolar disorder, panic disorder, and eating disorders. Unfortunately, they increase the risk of suicidal thoughts and behaviors in some patients.
How do defective drugs reach the market?
The U.S. Food and Drug Administration must approve a drug before it is put on the U.S. market. Pharmaceutical companies invest a lot of resources into developing new drugs. It is in their best interests to get medications on the market as quickly as possible. Therefore, testing is sometimes shortchanged. Other times, warning labels and instructions may be inadequate or misleading, causing patients to accidentally misuse their drugs.
What are some of the injuries caused by defective or incorrect medications?
Injuries that arise out of pharmaceutical negligence can result in catastrophic, life-altering injuries. Disabilities may be permanent, such as some brain injuries. For many reasons, pharmaceutical companies may place drugs on the market as soon as possible before fully realizing their long-term side effects. Patients who are ill, injured, and looking for relief suffer the consequences.
According to the FDA, common injuries associated with medication errors include:
Heart attack;
Stroke due to hemorrhages;
Diabetes;
Increased blood pressure;
Internal organ damage;
Depression, which may lead to an increased chance of suicide;
Birth defects;
Disability; and
Death.
Who may be liable for a Fort Lauderdale pharmaceutical injury?
Liability may lie at any point in the chain of custody from the manufacturer of a drug to the consumer.
Liable parties can include:
The drug manufacturer. The manufacturer may be liable when the drug research and testing are faulty, or the company tries to hide the drug's dangerous side effects. These types of situations can lead to a defective products lawsuit.
The prescribing physician. If the physician prescribed an incorrect drug to a patient, prescribed the wrong dosage, or failed to consider drug interactions, their negligence may be grounds for a medical malpractice lawsuit.
Pharmaceutical sales representatives. Pharmaceutical sales representatives typically meet with doctors and other members of the medical community to encourage sales of the latest drug and make recommendations regarding its uses.
The pharmacist. A pharmacist may be liable if they filled a prescription with the wrong medication or dosage, which may be grounds for a medical malpractice lawsuit.
Hospitals.
Independent testing laboratories.
One common way in which a pharmaceutical injury occurs is the prescription of the wrong type of medication or the right medication but in the wrong dose. Errors in judgment, also known as "cognitive error," were involved in 70 percent of all claims made for injury arising from pharmaceutical negligence or malpractice. Other causes are attributed to a "failure of vigilance."
Examples of cognitive factors that contribute to pharmaceutical injuries include:
Lack of technical competence;
Lack of appropriate knowledge about a medication;
Failure of memory (by a prescribing professional or a healthcare provider supplying medication to a patient);
Poor teamwork (among healthcare providers responsible for patient treatment); and
Technology failure.
What is product liability?
Pharmaceutical companies have a duty to consumers to make their products as safe as possible. They must also warn physicians, pharmacists, and other health care professionals about possible problems with the medications. Even though there are strict guidelines in place, defective medicines are an ongoing problem in the medical field. A defective drug can be grounds for a product liability case.
Types of pharmaceutical product liability cases generally include:
Defective or poorly manufactured drugs. Manufacturing companies must take all possible precautions when testing and manufacturing pharmaceutical products. If they fail in their duty, they may be liable.
Marketing and advertising errors. Marketing drugs is a huge business and is coming under more scrutiny recently. Drugs need accurate instructions for use and warning labels so that patients properly take the drugs and know the potential side effects.
Drugs with dangerous side effects: Some medications have hazardous side effects that the public is unaware of when the drugs go to market. Manufacturers might be liable if they concealed knowledge of the dangerous side effects.
Is a Fort Lauderdale pharmaceutical error negligence?
A person can bring a lawsuit for negligence if they can establish all four of the required elements to prove negligence: the medical professional had a duty to keep the patient safe; they breached that duty; the breach caused the patient's injuries; and those injuries resulted in damages.
Common causes of pharmaceutical errors include:
Distractions – Medical professionals are extremely busy. Approximately 75 percent of prescription drug errors happen because of a distracted doctor who prescribes the wrong medication or the wrong dose.
Poor handwriting – Many doctors have poor handwriting or use abbreviations that make it hard for the pharmacist to decipher a prescription. Thankfully, that is less likely to happen today because more prescriptions are electronic.
Failure to effectively communicate – Poor communication can take place between the doctor and the patient or between the physician and the pharmacy. Some medications have similar names, or abbreviated names, leading to confusion.
What is the statute of limitations for a Fort Lauderdale pharmaceutical injury?
The statute of limitations is extremely important because if an injured party does not file a lawsuit within that deadline, they will probably lose the right to sue. Each state has its own mandatory time limits for filing claims against manufacturers of dangerous drugs. In Florida, pharmacists are considered "learned professionals," which basically means they have advanced scientific knowledge. Claims against pharmacists have a two-year statute of limitations. The statute of limitations for product liability claims is generally four years.
If you think you may have a case, it is best to consult an attorney right away.
What compensation may be available for a Fort Lauderdale pharmaceutical injury?
Among the damages that a plaintiff may recover are past and future medical expenses, lost earnings, loss of enjoyment, pain, and suffering, loss of consortium, and a diminished quality of life. If a patient dies due to a pharmaceutical error, their loved ones may pursue a wrongful death lawsuit.
How do you prove a Fort Lauderdale pharmaceutical liability case?
Pharmaceutical liability claims against doctors and pharmacists can be very difficult to prove. Florida, in particular, has gained a reputation for "pill mills," which are storefronts operated by medical professionals that provide prescriptions in exchange for cash.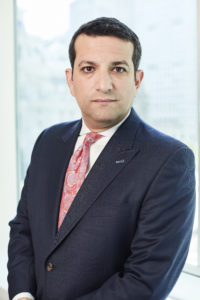 To establish a case for pharmaceutical liability, you must show that:
You used the medication as prescribed: You must prove that you used the drug, and you used it as prescribed.
You were injured: Did you suffer an injury from this medication usage? Your medical records will constitute important evidence.
Warning labels and instructions were inadequate or unavailable: It is important to know what the label says and what information is in those information packets you receive with your medication. Did you know that the drug in question could cause the side effects that you suffered?
The medication in question directly caused the injury: There must be a causal link between the medication and the injury you suffered. Cases often involve the testimony of expert witnesses.
Have you been injured due to a dangerous medication or pharmaceutical mistake in Fort Lauderdale?
Medications are supposed to make us feel better, not worse. When you seek treatment from a medical professional and take prescription medications, you have a right to assume that what you are taking is safe and will work as intended. In the U.S., nearly half the population takes a minimum of one prescription drug daily, and one in six taking three or more every day. If the medication is incorrect or ineffective, the human and economic costs can be enormous.
If you or a loved one has been injured due to a dangerous medication or pharmaceutical error, contact a Fort Lauderdale pharmaceutical lawyer right away. If you have further questions or would like to arrange a free consultation, please call the experienced personal injury lawyers at The Levin Firm at (954) 715-3260 or contact us online.
Fort Lauderdale Office
Attorneys Gabriel Levin and John Mattiacci at The Levin Firm welcome the opportunity to meet and work with you.