​What to Do After an Auto Accident in Fort Lauderdale
Dealing with the aftermath of a car accident can feel incredibly stressful. Your responsibility begins at the scene of the accident; Florida law requires drivers to report any accident that exceeds $500 in property damage, causes injuries, or kills anyone involved in the accident.
However, you may have even more responsibilities after leaving the scene of a Fort Lauderdale accident. This checklist will help you navigate your next steps. Contact a Fort Lauderdale car accident lawyer for more information.
Step One: Report the accident to your insurance company, if required.
Regardless of who caused the accident, you may have a legal obligation to report the accident to your insurance company. Review your insurance company's policies to determine whether you must report the accident.
Florida has a no-fault law for car accidents. While the driver who causes a car accident may be liable for the damages associated with damaged property, most drivers use their personal injury protection insurance (PIP) to cover the initial cost of injuries associated with an accident. You can use PIP insurance regardless of who caused your accident and your injuries. In Florida, minimum PIP insurance covers $10,000 of medical damages, less your deductible amount. Your insurance company may allow you to increase your PIP coverage when you apply for coverage.
Admitting Liability
When you talk to your insurance company about an accident caused by another party, do not admit any liability for the incident.
Instead, share information about:
The date and time of the accident
The location of the accident
Your injuries
Any damage to your vehicle
The parties involved in the accident
Your insurance company will let you know if the company requires any additional statements or information about the accident.
Step Two: Obtain a copy of the police report.
After the accident, obtain a copy of the police report. You may need to acquire records through the Fort Lauderdale Police Department. If the Florida Highway Patrol responded to the scene of your accident, you might need to visit the state website to get a copy of the police report from your accident.
Once you have your copy of the police report, review it for any errors. Make sure that the time, date, and place of the accident listed in the police report mesh with your memory of the event. You may also want to check who the police officer assigned liability for the accident. If you believe the police report contains any inaccurate information, let the relevant department know about those discrepancies as soon as possible. You can obtain an updated copy of the police report if needed.
Step Three: Contact a lawyer.
Once you have the basic information from your Fort Lauderdale car accident, contact a Fort Lauderdale car accident lawyer. You may need to work with a lawyer if you sustain injuries that exceed the protection offered by your PIP coverage in Fort Lauderdale. You may also need a lawyer if you have trouble getting the liable driver's insurance company to pay the compensation you deserve for your injuries.
A lawyer can offer vital support as you file a claim for your car accident injuries. A lawyer can help you establish liability for the car accident, collect evidence that will prove liability, and give you a better idea of the compensation you should realistically expect for your injuries. Furthermore, a lawyer can fight against the liable driver's insurance company to help you get the compensation you deserve in a streamlined, effective manner.
Talk to a Lawyer Before Speaking With the Other Driver's Insurance Company
You may want to talk to the other driver's insurance company as soon as you can after an accident. That insurance company may need to pay for your losses, and you may want to get that process taken care of so you can get back on the road as soon as possible. However, try to talk to a lawyer before dealing with the other driver's insurance company.
Insurance companies may try to limit the compensation they have to pay for a severe injury. One tactic they use arises in the immediate days after the accident. Many insurance companies issue a low settlement offer that fulfills the company's basic obligation to compensate you for your injuries but does not offer the compensation you deserve.
If you accept that settlement offer, you cannot go back later and pursue the additional compensation you may need. A lawyer can help you understand how much compensation you deserve and give you more information about how to handle any challenges the insurance company may throw your way.
Documentation Your Lawyer May Need
Once you talk to a lawyer about your accident, they may give you a list of the information you need to provide for them to build your case.
This may include:
An accurate, honest statement about what you remember from the accident
A copy of the police report
Your medical records
Any evidence you may have from the accident scene, like photos or videos
Collecting this information before you talk to your lawyer can make it easier to present all the information they need to start building your claim.
Step Four: Follow all instructions given by your medical care team.
Your medical care after an accident in Fort Lauderdale is of the utmost importance. Fort Lauderdale has many hospitals that offer high-quality medical care. You may need to see a variety of providers, depending on the extent of your injuries and the challenges you face as you manage your recovery.
For example, many injured patients pursue physical therapy at a clinic in the Fort Lauderdale area. Others must stay in a long-term care facility or pursue specialty care outside the Fort Lauderdale area.
Your care team will work with you to ensure you receive the treatment you need to protect you from further injury. However, you have a responsibility to yourself and your recovery. Pay careful attention to the instructions issued by your care providers. You may have a specific list of activities you cannot engage in during your recovery, or you may have procedures recommended to help increase your odds of making a full recovery.
How Your Response to Medical Instructions Affects Your Claim
Sometimes, you might want to ignore your medical care team's instructions. You might push yourself to go back to work before your doctor clears you or try to engage in weekend activities with friends, although it could pose a potential danger of worsening your injuries. You might ignore the exercises you need to perform at home or try to put off a medical procedure.
Ignoring your doctor's instructions, however, may make your injuries worse. If you suffer any complications in your recovery due to those decisions, the insurance company may not pay for the additional medical bills associated with those complications. Furthermore, you may be liable for a larger percentage of your injuries and recovery. By following your care provider's instructions, you can show that you have made a good faith effort to maximize your recovery.
Keeping Track of Medical Bills
Car accident injuries can lead to substantial medical bills, regardless of where you seek medical attention. Keeping track of all the bills can feel impossible. Sometimes, you may receive several bills for the same treatment. For example, if you receive treatment in the emergency room, you may receive a separate facility bill and a bill from the doctor that provided your care.
You may also receive bills for any tests or procedures. If you have surgery, you may receive a separate bill from the hospital, the surgeon, and the anesthesiologist.
Gather and track your medical bills and document them as you receive them. While a lawyer can estimate how much it will cost to recover from a specific type of injury, you may find it easier to provide an exact total of your medical costs.
Step Five: Arrange for vehicle inspection and evaluation when instructed.
If a Fort Lauderdale car accident damages your vehicle, you may have to wait until the insurance company gives you information about where to take your vehicle for repairs. You may need to take your car to a certified repair shop or wait for inspectors to examine the vehicle. In some cases, insurance adjusters may also need to view the vehicle before you can take care of repairs. If you fix the car on your own, you will have a harder time getting compensation for vehicle damage.
After you have your vehicle inspected, the shop will estimate the repair costs. You may be able to take your vehicle to your preferred shop for repairs or to take care of it yourself. Still, the insurance company usually needs an estimate from a preferred provider to issue a settlement offer.
Step Six: Negotiate compensation with the insurance company.
After your accident, you may need to negotiate with the insurance company to get the compensation you deserve. Work with your lawyer to determine how much you should receive for your car accident injuries and how to negotiate a good settlement with the insurance company.
Your lawyer will provide you with more information about what to do as you manage your car accident claim.
For example, your lawyer may have several recommendations to make obtaining the compensation you deserve easier, such as:
You may need to refrain from posting about the accident on social media.
You may need to avoid speaking with the other driver's insurance company.
You may need to avoid social media posts that share information about your activities following your car accident. If your social media posts seem counter to your medical records, the insurance company will use this against you.
Do You Need a Fort Lauderdale Car Accident Lawyer?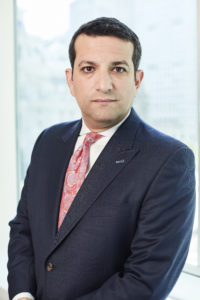 If you suffered injuries in a Fort Lauderdale car accident, you might need a lawyer to help you figure out your next steps. Contact a car accident lawyer in Fort Lauderdale for a free consultation.