How to Recover from a Motorcycle Crash: Seven Steps You Need to Take
Most motorcycle accidents result in rider injuries due to the lack of protective features such as airbags, seat belts, or a metal frame. If a motorcycle accident injures you, there are several steps you can take to recover both physically and financially from your injuries. Our motorcycle accident lawyers have compiled the top seven of those steps.
1. Seek Prompt Medical Attention
Even if you can walk away from the accident, seek medical evaluation and treatment for your injuries. One of the most common injuries in a motorcycle accident is road rash—an abrasion caused by contact between skin and a rough surface such as an asphalt roadway. Many individuals who suffer from road rash shrug it off as painful but not serious. However, road rash has a high risk of infection that can result in scarring or life-threatening sepsis if not treated promptly and properly.
Beyond road rash, other injuries can present with delayed symptoms, meaning the rider won't know they're injured until hours or days later. During that time, the injury can worsen due to a lack of treatment. Injuries with delayed symptoms are among the most serious injuries in an accident, including traumatic brain injuries and internal bleeding.
Resistance to seeking medical attention after a motorcycle accident is often born from a fear that the rider will not be able to afford the treatment. Motorcyclists injured by someone else's negligence can likely obtain compensation from the at-fault party's liability insurance policy to address their expenses. However, they must prove that the injury resulted from negligence that caused an accident and show that they incurred the expenses because of the injury.
Failing to seek prompt medical attention leaves the door open for an insurance provider to not pay for damages caused by their insured, to say the injuries were not severe enough to warrant compensation, or to allege that the accident did not cause the injures.
2. Hire an Attorney
While no one is required to hire an attorney to seek compensation for the expenses and effects of a motorcycle accident, hiring an attorney makes victims much more likely to win adequate compensation. The guidance and knowledge of a personal injury lawyer with experience in assisting motorcycle riders with personal injury claims are crucial to obtaining maximum compensation.
An attorney can provide services to help with a motorcycle accident claim, including:
Investigating the accident to determine liability and insurance resources.
Establishing a claim value based on: the severity of the injuries, the expenses and effects already incurred and those that will likely accrue in the future, and the amount of compensation available according to policy limits.
Communicating with the at-fault party's insurance provider to demand rightful compensation, negotiate a fair settlement on the claim, and avoid the claim's value from being degraded due to common insurance company tactics such as getting a claimant to agree to an early settlement offer that is too low to fully compensate the expenses and effects of the injury.
Filing a personal injury lawsuit in court if the at-fault party's insurance provider fails to adequately settle the claim.
Helping their client understand how the case is valued and the claims process so that they can make informed decisions on whether to accept an offered settlement or file a lawsuit.
Gathering the evidence needed to prove the claim in court, such as eyewitness and expert testimony and expense documentation.
Providing litigation services, if needed, including preparing evidence exhibits, opening and closing arguments, and examining witnesses.
Assisting their client in obtaining the proceeds of a settlement or court award.
Yes, You Can Afford an Attorney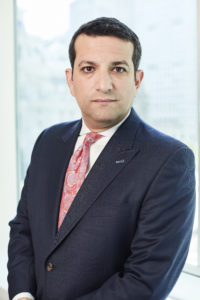 As with medical treatment, injured motorcyclists often avoid speaking with an attorney because they do not want the expense of hiring one. The contingent fee billing method used by most personal injury attorneys allows anyone who needs an attorney to afford one.
A contingent fee billing method means that rather than being required to come up with a retainer or keep current on hourly billing, the claimant can wait to pay for their lawyer's services until they obtain a positive outcome to their claim. A contingent fee agreement outlines the attorney's services and allots a percentage of the client's settlement or award as payment for those services. When a settlement agreement is in place or compensation is ordered by the court, the attorney will receive the funds and deduct their percentage before turning the remainder over to the claimant.
As explained by the American Bar Association, if a claimant loses their case, they do not pay their attorney for the legal work on the case.
3. Be Truthful About Your Injuries (and Avoid Discussing Them Online)
One of the many services a motorcycle accident lawyer provides is establishing a value to the claim based on the severity of the claimant's injuries and other factors. When speaking with an attorney about your claim, be truthful about the severity of your injuries.
If you falsely claim severe injuries, your attorney will have trouble convincing the insurance provider or the court that you are entitled to the full value of your claim because the medical documentation won't match your story. However, if you understate the seriousness of the injuries, you risk not obtaining enough compensation to cover your medical expenses or lost earning capacity.
The same caution is needed when discussing how the accident occurred. Many people think if they were partially responsible for causing the accident that resulted in their injuries, they will lose their right to seek compensation from other liable parties.
In reality, most states have personal injury laws that allow an individual to file a claim as long as they were not more than half responsible for the accident. While personal liability can affect the amount of compensation recovered, it will not remove the ability to seek compensation.
Whether it involves the severity of injuries or partial liability, those injured in motorcycle accidents should avoid offering too much information on their social media accounts.
Insurance companies look for claimants to post this information to use it against them. An insurer can use a claimant's social media posts against them, like pictures of the claimant doing activities that their injuries should preclude.
Other risky posts include explaining how the accident occurred, as it may differ (even slightly) from the claimant's account to the police or the insurance provider.
4. Document Your Costs
Regardless of your injuries, a motorcycle accident isn't cheap. The cost of medical treatment alone is nearly double that spent treating injuries incurred in car accidents. The more severe the injuries, the higher the medical costs.
While medical expenses make up a large portion of the costs associated with motorcycle accidents, there are other expenses involved as well, including:
Income loss and loss of earning capacity. An individual's income before an accident is a common subject in personal injury claims; it represents their ability to meet routine financial obligations and attaches a dollar amount to potential income loos if their injuries result in permanent disabilities. Wage loss refers to the income and benefits that the claimant lost due to being too injured to work. Lost earning capacity refers to the amount of money the claimant would have likely made if their injuries had not prevented them from working.
Damage to your motorcycle and gear. In addition to seeking compensation for your injury expenses and effects, motorcycle accident claimants also have the right to seek compensation for property damage sustained due to the same accident that caused their injury.
Psychological costs such as physical pain and suffering, emotional distress, and loss of the enjoyment of life.
In the legal arena, economic damages refer to compensation for the monetary expenses of the injury. Non-economic damages refer to compensation for psychological costs. To claim these damages, the claimant must have documentation to prove them.
On the economic side, documentation generally includes medical or car repair bills or receipts, as well as employer-provided information about the amount of income the claimant earns and the amount of time their injury forced them to be away from work.
Proving non-economic damages relies on witness testimony about the claimant's altered quality of life, mental health professional reports, and proof of frequent or painful medical procedures.
5. Follow Your Doctor's Recommendations
Following medical advice is essential for your physical recovery; it allows your care providers to fully execute a treatment plan that can provide relief and help you obtain the maximum physical recovery possible.
It also helps with your motorcycle accident claim, as it removes the ability of the at-fault party's insurance provider to question the severity of your injuries under the view that if you were as seriously hurt as you claimed, you would obtain the treatment necessary.
6. Be Patient
Most legal matters appear in television shows and movies as long, dramatic battles inside the courtroom. In reality, 95 to 96 percent of all personal injury claims—including motorcycle accident claims—resolve out of court through a negotiated settlement. This settlement process often takes a long time.
The insurance provider can offer a settlement immediately after the insured informs them of the accident. They can also offer a settlement after either party files a lawsuit. They can even offer to settle the claim after the trial begins.
While it isn't necessarily difficult to obtain a settlement offer, obtaining one that fairly compensates you for your injuries is another matter. A personal injury attorney will often not attach a value to your claim until you've reached maximum medical improvement.
Maximum medical improvement is when your doctor determines that you are unlikely to make any more meaningful recovery from your injury, even with continued treatment.
Once the attorney assesses this value and makes a demand to the insurance provider for adequate compensation, the provider may come back with a settlement offer that is less than half the claim's value. The attorney will then negotiate with the provider to increase their offer to an amount that provides fair compensation.
7. Be Realistic about Your (Financial) Recovery
The injuries you sustained in a motorcycle accident will be challenging and surprising. Likewise, the amount of money you can recover for the expenses and effects of your injury won't necessarily be what you had in mind.
An attorney cannot decide whether to accept an offered settlement or take your claim to court. They can, however, offer guidance and information to help you make the most informed decision possible, including a realistic view of whether the expense and time involved in litigation will likely amount to an award higher than the last settlement offer you received.
If a motorcycle accident injures you, contact a motorcycle accident lawyer to learn more about getting the compensation you deserve.